You might have heard there's a hulking great ship full of oil floating off the Taranaki Coast, stoking fears that winter storms will turn it into an oil spill hazard. A ship called the FPSO Umuroa (FPSO = floating production, storage and offloading vessel) is reportedly carrying 40,000 barrels of oil and sitting idle less than 50km off the coast of Taranaki.
The South Taranaki Bight is of great importance to local iwi and hapū and famous for its genetically distinct population of pygmy blue whales. As well as being home to critically endangered Māui dolphins, blue penguins and an important fishing area, this part of the country is New Zealand's only known blue whale foraging ground.
Alongside Ngāti Ruanui and Kiwis Against Seabed Mining, Greenpeace has been in court defending the Bight from seabed mining. Together we won the seabed mining case in the Court of Appeal. But it's at risk again.
So what's going on here? Who owns the Umuroa? And, if it's an oil spill risk, how has this been allowed to happen?
This oily liability is the unfortunate outcome of what some would call "favourable operating conditions" for the oil industry in New Zealand. Or what most of us would prefer to call "pretty lax regulations."
The Tui oilfield, which FPSO Umuroa is currently tethered above, has turned into a right hot mess. And it can be traced back to a Malaysia-based company called Tamarind Resources.
In 2017, Tamarind bought the aging oil field off another company, with the aim of squeezing out a few final drops of oil (aka decayed dinosaur juice) from the Taranaki seabed – oil that would end up further fuelling climate change.
Tamarind commissioned the 34,000 tonne rig, COSL Prospector – infamous for being used by Austrian oil company OMV to drill in the Great South Basin, and risking an oil spill there. The rig sailed halfway round the world under its own steam – from Norway – to get to Taranaki in early 2019. In the company's own words, "While the previous operator was beginning preparations to decommission the field, Tamarind sought to extend the field life through a three-well development program."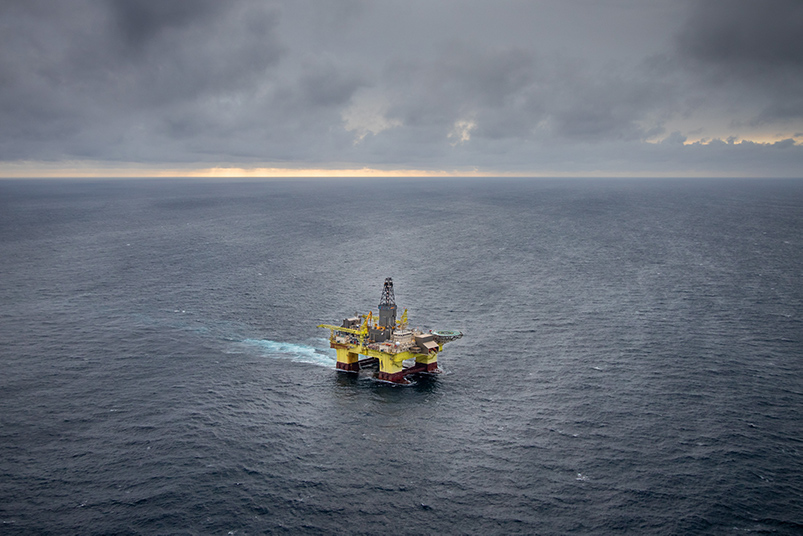 It was not to be. Rig malfunctions, poor weather conditions and an unsuccessful first well meant Tamarind Taranaki Ltd went bust before they ever got any oil out of the ground.
In the wake of their bankruptcy, they left many local, small businesses and contractors with unpaid invoices. And they left the Government – in other words, you and me, the public, taxpayers – with a big old mess to clean up.
The Tui field needs to be decommissioned. The wells need to be plugged and abandoned for good. Old pipelines and cables need to be removed from the seabed. And the FPSO Umuroa needs to be disconnected from the wells. Its 40,000 barrels of oil need to be taken somewhere they won't be risking an oil spill. Estimates put the decommissioning cost at over $150 million – a huge sum that now sits squarely with the Crown, because Tamarind is no longer around to pay for it.
Except… they are. Just a few kilometres away from where the FPSO Umuroa is bobbing worryingly in Aotearoa's precious waters, a company called Tamarind New Zealand Onshore has bought up an oil and gas field called Cheal. Just like Tamarind Taranaki Ltd, Tamarind New Zealand Onshore is a subsidiary of Tamarind Resources.
So how is it that a company that has supposedly gone bankrupt has managed to fork out enough cash to buy a new oil field onshore?
Sadly, it's common practice for oil companies to operate through subsidiaries, absolving the parent companies of responsibility when things don't go to plan. It means they can drill the seafloor in search of carbon-polluting oil and gas, but not deal with the consequences.
What we're seeing with Tamarind Taranaki and the FPSO Umuroa is part of a consistent pattern in which international oil and mining companies leave behind huge messes for local communities and, in particular, indigenous communities to deal with, whether it's in North America, Africa, South America or Aotearoa.
Taranaki iwi have been fighting hard to prevent the old pipelines and cables of the Tui field from just being left on the seabed. And they've been successful.
But, because our oil and gas regulations are so broken, now we're stuck with a 39 year old single-hulled oil ship off the coast, laden with 40,000 barrels of oil. That's 6,000 tonnes. For comparison, 350 tonnes of oil were spilled in New Zealand's worst ever oil spill, the Rena Disaster.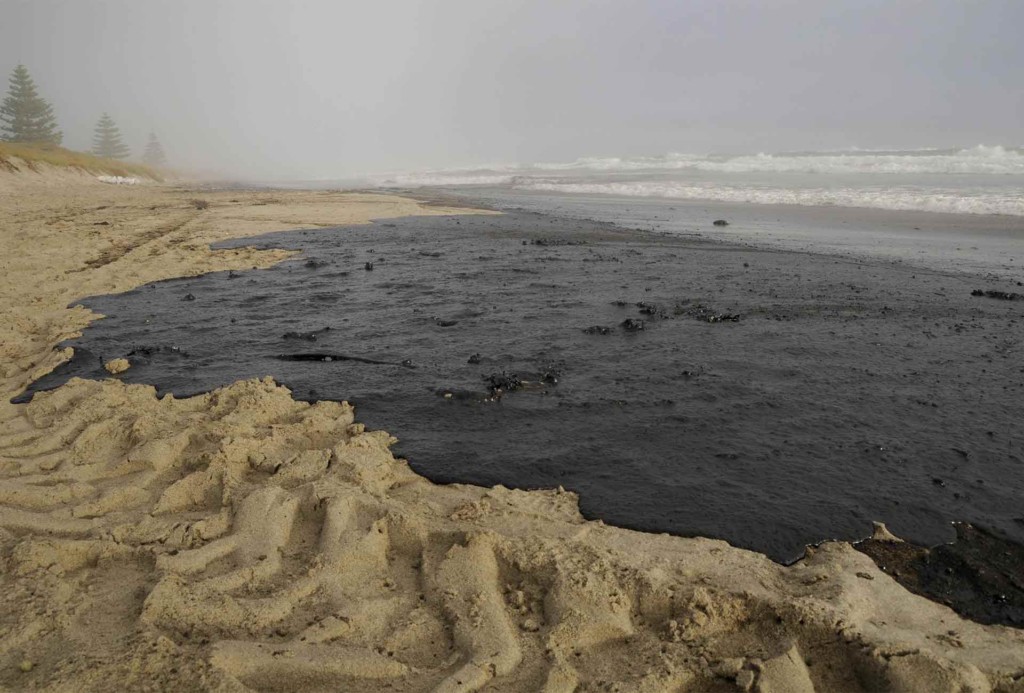 As yet, there are no plans to deal with the FPSO Umuroa. And some people are worried about how the ship, with its aging moorings, will fare in a storm. Especially if suggestions it will be left crewless over winter eventuate.
The oil and gas industry is coming under increasing pressure from both investors and the public due to concerns about climate change, the environment, and human rights. Led by iwi, hapū and local grassroots groups, there has been immense resistance against offshore oil and gas development in New Zealand for many years. This movement of hundreds of thousands has been winning – with most international oil giants fleeing Aotearoa and Prime Minister Jacinda Ardern announcing a ban on new oil and gas exploration permits.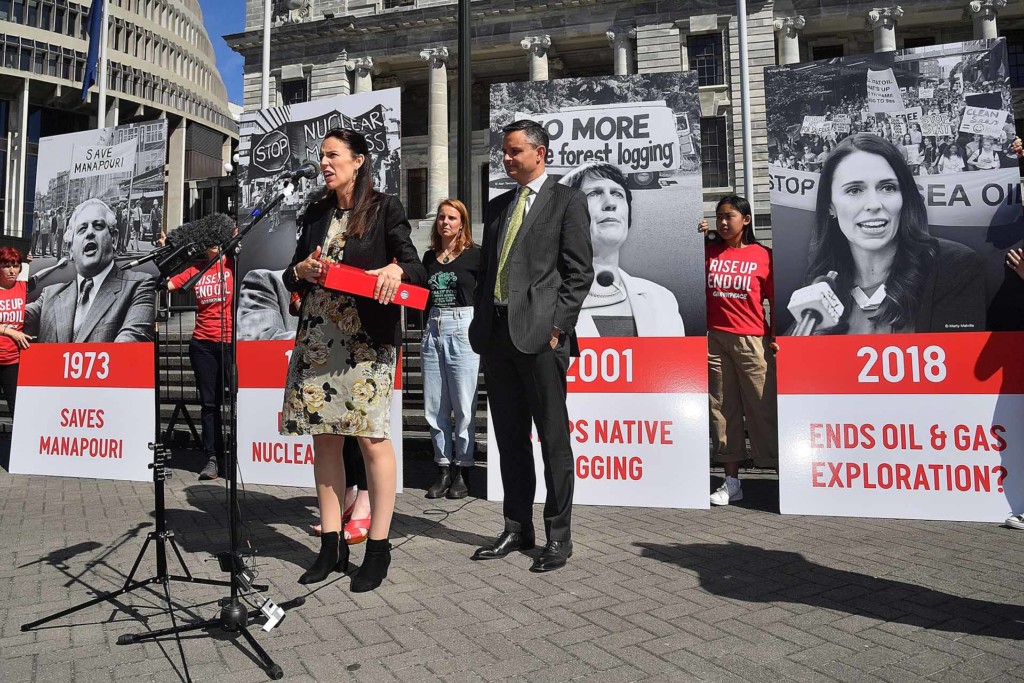 Together we've made huge steps for protecting people and nature against the impacts of extracting and burning oil. But there's more we need to do.
The debacle that has unfolded with Tamarind Taranaki and the FPSO Umuroa shows that we urgently need to strengthen the regulatory regime for oil and gas in New Zealand.
Right now, the Government is reviewing the Crown Minerals Act. We've called on them to introduce a requirement for oil companies to pay an upfront bond for decommissioning to ensure the work gets done even in cases of corporate failure (like what's happened with Tamarind Taranaki's bankruptcy). The Environmental Protection Authority should have demanded a $150 million bond when they gave them their consents – but they didn't.
Most New Zealanders would see it as a bare minimum that companies are required to cover the cost of cleaning up after themselves, if they're going to drill in Aotearoa.
So what can you do if you're concerned?