58% of the food produced in Canada is wasted every year. Meanwhile, food insecurity is set to double. You can help fix both of these…
Take action
The Covid-19 pandemic hitting the world has revealed several structural weaknesses in our economic and social systems. The food system is also revealing its flaws and showing that it is imperative for people, biodiversity and climate to transform the system and not return to abnormality.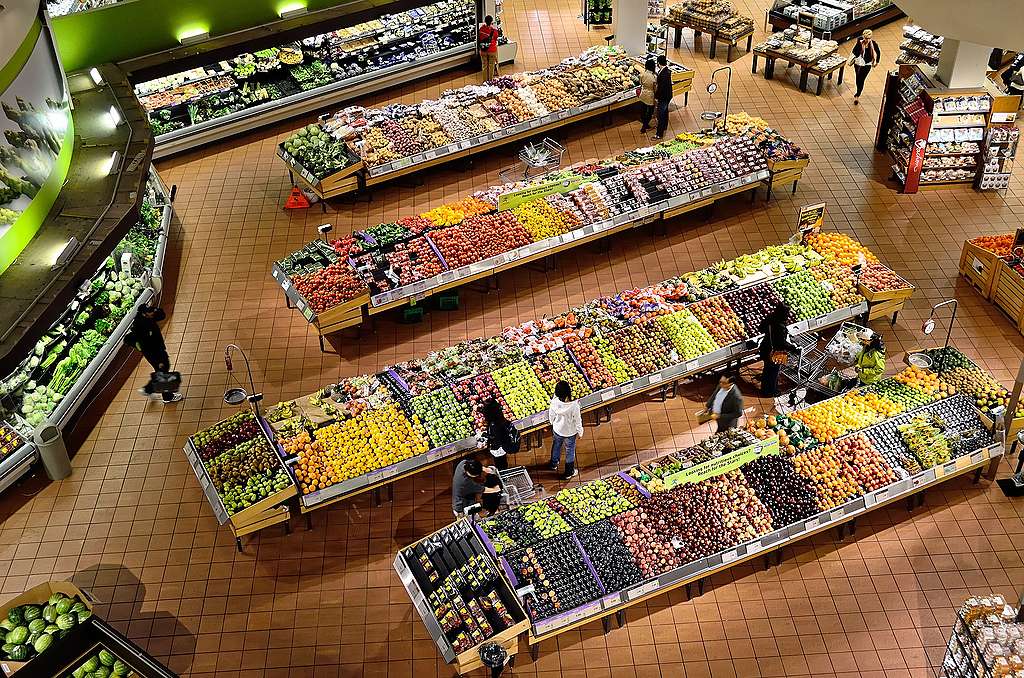 ---
Structural Problems of the Food System
In the midst of a health crisis, we have indeed quickly faced the crisis of the global and Canadian food system being forced to waste food. Milk, millions of eggs and strawberries were destroyed, animals were slaughtered, including laying hens, hundreds of thousands of chicks, pigs and cattle. How did we get to this level of destruction? How is it that while 800 million people around the world are food insecure, our system is destroying food and euthanizing animals?
Of course, we can identify causes closely linked to the health crisis, including changes in eating habits and restaurant closures during the pandemic. Part of this waste can also be explained by the fact that many slaughterhouse workers became infected with COVID-19, forcing slaughter operations to slow down or cease altogether. As a result, for several days, producers were unable to find a slaughterhouse to manage their cattle and had to euthanize them due to lack of space in their facilities. This slaughterhouse crisis is not exclusive to Canada. In the United States, Brazil, Australia, several European countries and elsewhere in the world, slaughterhouses were hit hard by COVID-19, with the same impact on production and slaughter chains.
According to Raj Patel, professor at the Lyndon B. Johnson School of Public Affairs at the University of Texas at Austin and an expert on the food industry, the concentration of the agri-food sector explains why this industry has been particularly affected by COVID-19. A report published in 2016 by the U.S. Department of Agriculture, for example, shows that the four largest companies now account for 70 percent of the value of U.S. livestock for slaughter, compared to 26 percent in 1980.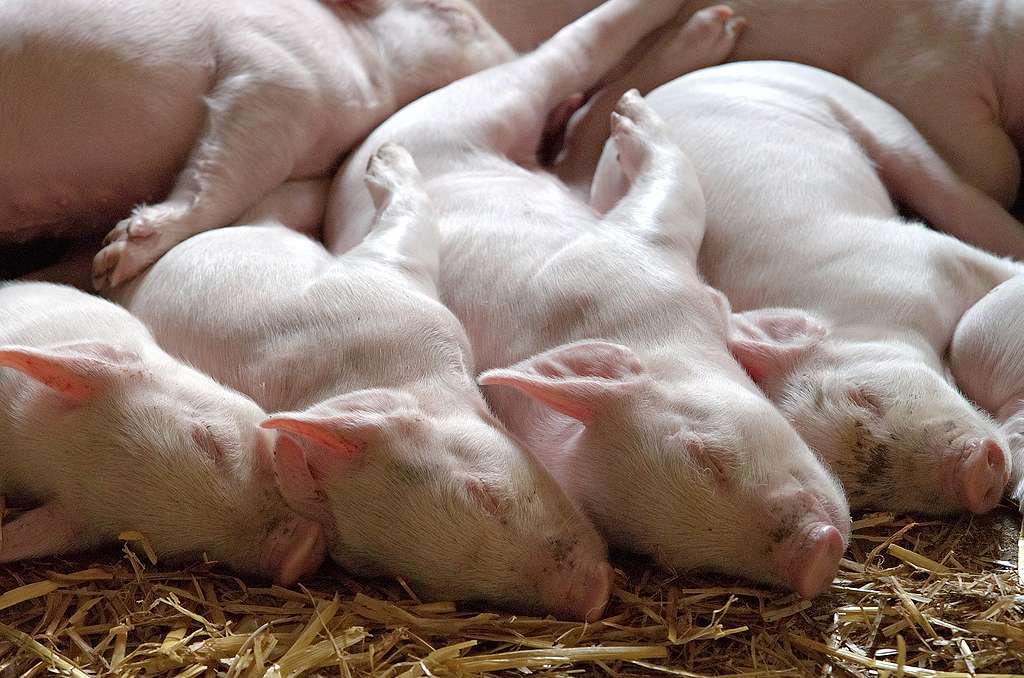 Breaking the food chain in times of crisis
This catastrophic situation in the food chain has been exacerbated by the consolidation of the agri-food sector in recent decades around the world. If we look at the meat processing sector alone, the number of processing plants in Canada has been cut in half over the past 45 years. As a result, these have become mega-slaughterhouses, where workers – often paid low wages – work in crowded conditions in a cold and humid (disease-prone) climate.
In addition, the agricultural business model of monoculture farming on very large areas, in very large quantities, is facing a huge problem. On top of this, a model that survives on the use of foreign, underpaid labour and precarious working conditions. Every year, more than 40,000 migrant workers from Mexico, Guatemala and other Latin American countries are hired by the country's agricultural companies. But the crisis has prevented thousands of them from reaching their destinations. Despite the use of local labour, the impact of the crisis on crops such as asparagus and strawberries was quickly seen in May and June 2020
In short, our food system is acting like a huge machine that cannot adjust to the crisis but also to fluctuations in demand. The agro-food model of concentration or monoculture on very large surfaces, in very large quantities, is facing a huge problem and does not allow for the necessary adjustments in the face of emerging crises, be they sanitary or climatic.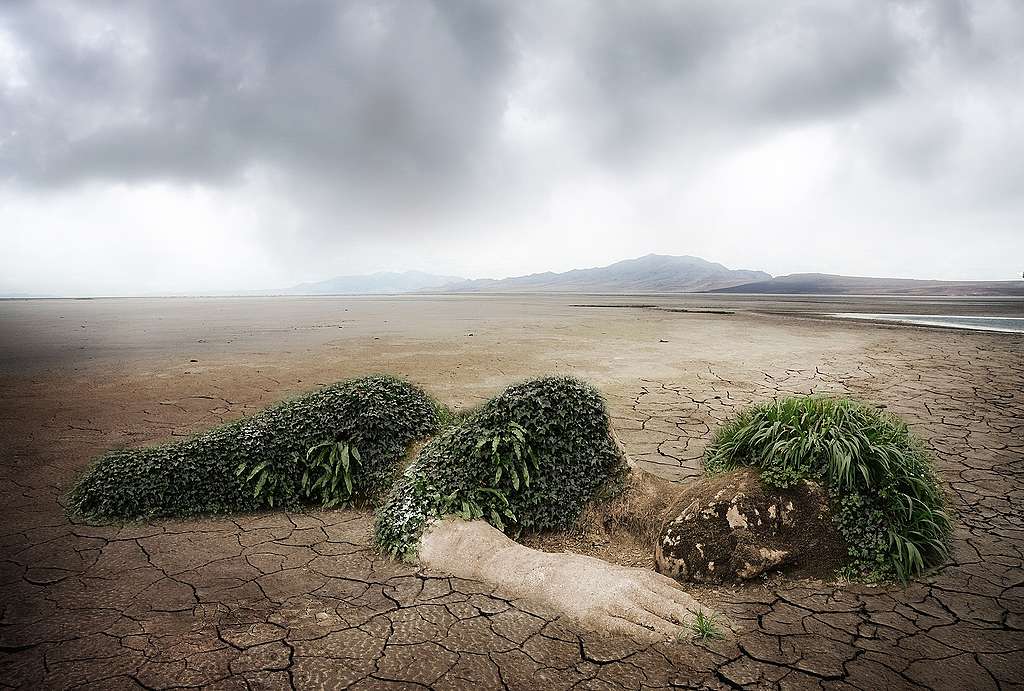 The crisis before the crisis!
Well before the crisis, our food system was facing major problems. Indeed, even before the word Covid was on everyone's lips, our global food system – including industrial agriculture, livestock feed production and transport – accounted for up to 37% of global greenhouse gas emissions. At the heart of the problem – excessive meat consumption, rampant food waste and unequal access to healthy food.
The impact of meat consumption
Industrial meat on our plates has a huge carbon cost. Emissions from livestock production account for 14.5% of all greenhouse gas emissions in the world. In August 2019, the Intergovernmental Panel on Climate Change (IPCC) published a land use report demonstrating the impact of our food on forests, biodiversity and climate change. Also, large areas of our agricultural land are used to produce food not for humans but for livestock. In short, the IPCC says that in order to limit global warming, we need to switch to a predominantly plant-based diet and reduce our consumption of meat.
Industrial meat in fact plays a significant role in the extinction of wildlife and the loss of biodiversity worldwide. While agriculture as a whole is responsible for 80% of deforestation on the planet, it is important to know that about 75-80% of this land is needed only to produce animal feed.
The climate cost of food waste
If losses and food waste were a country, it would be the third largest emitter, behind China and the United States. We are talking about 8% of global greenhouse gas emissions. In Canada alone, every year 58% of all food produced is lost or wasted. These losses in Canada create the equivalent of 56.6 million tonnes of carbon dioxide emissions. Food that ends up in landfills also produces methane gas, which traps 28 times more heat in the atmosphere than carbon dioxide.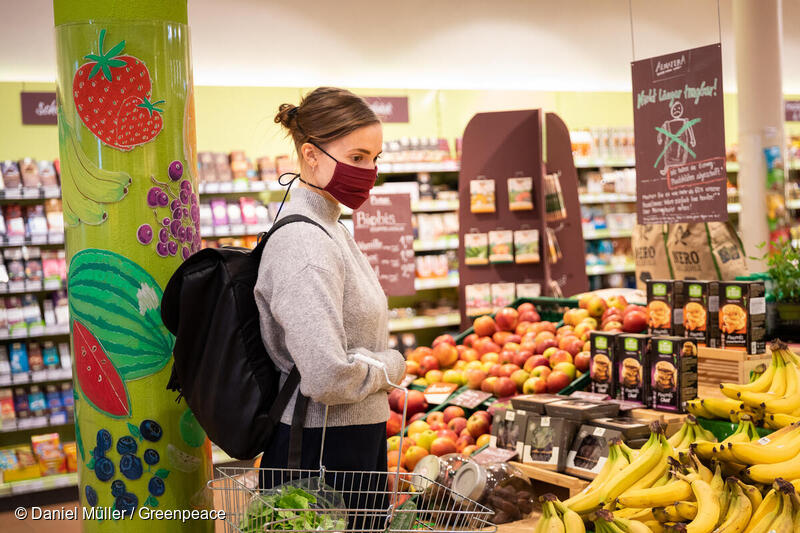 Solutions mode!
For years, different actors in our society have been asking for changes in the face of flaws in the food system. In Quebec, the Union paysanne proposes different solutions to promote small farms on a human scale, to put forward short circuits and also to forge links between farmers and the population. For years, it has also been calling for union plurality in agriculture and for an increase in over-quota production thresholds for small producers, because under the current rules they are currently limited in their diversification and growth.  This is exactly why Greenpeace is asking our governments for a green and just recovery: with the right policies and support in place, we can ensure greater access to good food for all while greatly reducing our environmental footprint. You can help by joining us in asking Canada's mayors to step up and immediately give us more space and resources to get our cities and towns growing.
The crisis: an opportunity to rethink our diet
At the height of the health crisis, hundreds of new gardening groups and networks emerged on social networks, offering advice on home seeding and how everyone can change their habits to include some food resilience. Local farmers saw the demand for their baskets explode and online organic seed companies quickly posted out of stock. It was also at a time when border closures around the world, especially the one bordering our country with the United States, raised fears of food supply problems.
All over the world, it has become clear that the crisis could lead to a profound transformation and, in particular, to the opening of the great project of food self-sufficiency. Initiatives born before or during the crisis can feed these transformations if they are put forward and used as inspiration to implement solutions.
Solutions exist and many are already within reach. It is time to build a food system that is resilient in the face of the crises before us, be they health or environmental. In food as elsewhere, let's not go back to the abnormal! A Green & Just Recovery and to #BuildBackBetter means food sovereignty for all. Join us in asking Canada's mayors to step up and immediately give us more space and resources to get our cities and towns growing.