On December 25th, the federal government published the draft regulations for the much anticipated plastic ban, opening up a 70-day public consultation period. Last year, "plastic manufactured items" got added to the Toxic list under the Canadian Environmental Protection Act, paving the way for regulation of problematic and unnecessary single-use plastics. Unfortunately, the scope of the regulations don't at all match the urgency of the situation we're in. And we need lots of voices in the public consultation to offset the industry chatter.
The six "plastic manufactured items" included in the proposed ban are: stir sticks, straws, ring carriers (six pack rings), foodservice ware made from or containing problematic plastics (some types of takeout containers), cutlery, and checkout bags. If you were reading the headlines you may take from this that these items, if made from plastic, will no longer be manufactured, sold or distributed, but that is not the case. If certain criteria are met, you will continue to see plastic takeout cutlery, containers and cups in your everyday life, and they'll continue to end up in our landfills and the environment.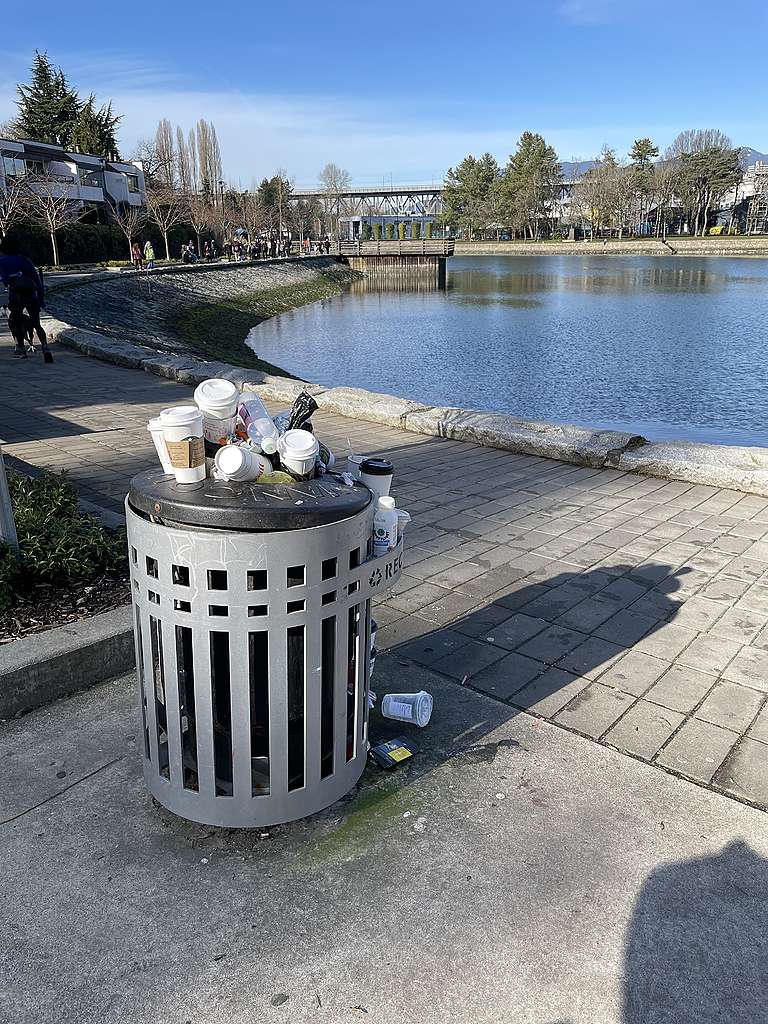 The draft regulations note that a single-use plastic item is "environmentally problematic" if it:
is prevalent in natural or urban environments, according to citizen science, civil society data, or municipal litter audit data, and
is known or suspected to cause environmental harm (e.g. risk of ingestion or entanglement by wildlife).
Far more than the 6 single-use plastic items tick these boxes and should be part of Canada's plastic ban. Plastic is entering our communities and nature in many ways, and the only way to stop that flow and prevent potential harm is by ensuring the scope of the regulations match the scope of the problem and they are rolled out in a timely and rigorous manner.
We have outlined below 5 key ways that Minister Guilbeault can strengthen the regulations before they are finalized. Here is how you can help make that happen before the public comment period ends on March 5th!
Step 1: Draft an email to: Tracey Spack, Director, Plastic Regulatory Affairs Division, Department of the Environment, at [email protected] and cc Minister Guilbeault, at [email protected]
Step 2: In your email, first share that you support a ban on single-use plastics. Then share why you think that the plastic ban should be improved and strengthened. Here are some key points to incorporate:
Expand the ban list

to at least include hot and cold drink cups and lids, plastic bottles and caps, cigarette filters; flexible plastic packaging (eg multilayered plastic food wrappers, frozen berry bags), the use of expanded polystyrene in all forms, and the use of PFAS, bisphenols, oxo-degradables, phthalates, PVC, and black pigment in the production of any item.

Ban all single-use alternatives.

Don't allow one single-use item to be swapped for another. Alternative plastic and bio-based forms of banned items don't help solve our waste crisis or promote truly zero waste systems. Ensure definitions for banned items include any type of plastic and incentivize, through these definitions, switches to more sustainable reusable-refillable materials and systems.

Ensure the ban applies to exports.

We need to cut plastic production and consumption overall, and stop contributing to the global waste and pollution crisis.

Implement the ban in 2022.

The federal ban needs to catch up with bans happening across the country and come into force immediately following their finalization.

Incentivize and normalize reusable packaging and systems.

The regulations do not go far enough to send a signal that reusable packaging, reuse-refill systems and truly zero waste solutions are the goal. The zero waste hierarchy should not only be referenced but followed by prioritizing redesign, reduction, and reuse over anything else. If companies are not required to seek reuse solutions and cut their reliance on plastic and fossil fuels, Canada's goals related to the climate, zero plastic waste and nature restoration by 2030 will never be met.
Step 3: Include your name, postal code, town, and phone number if possible in your submission.
Step 4: Click the button below to share a tweet to Minister Guilbeault.
Step 5: Share this blog on your social media accounts and tag Minister Guilbeault on Twitter, Facebook, and Instagram to encourage other people to submit comments before March 5th.
We have all witnessed first hand the common polluting plastics that end up in the environment and overflow from garbage cans on city streets. The government's own assessment identified more than the six single-use plastic items as problematic but chose to rely on the recycling myth and industry rhetoric over strong action.
Ultimately, the federal government must commit to overall plastic reduction targets, reuse targets and a phase out on all non-essential plastics. At the very least, the government must act now to eliminate the most polluting and waste-generating types of plastics and strengthen the proposed regulations so that we begin to move away from our disposal-centric system towards zero waste, environmentally and socially responsible reuse systems.