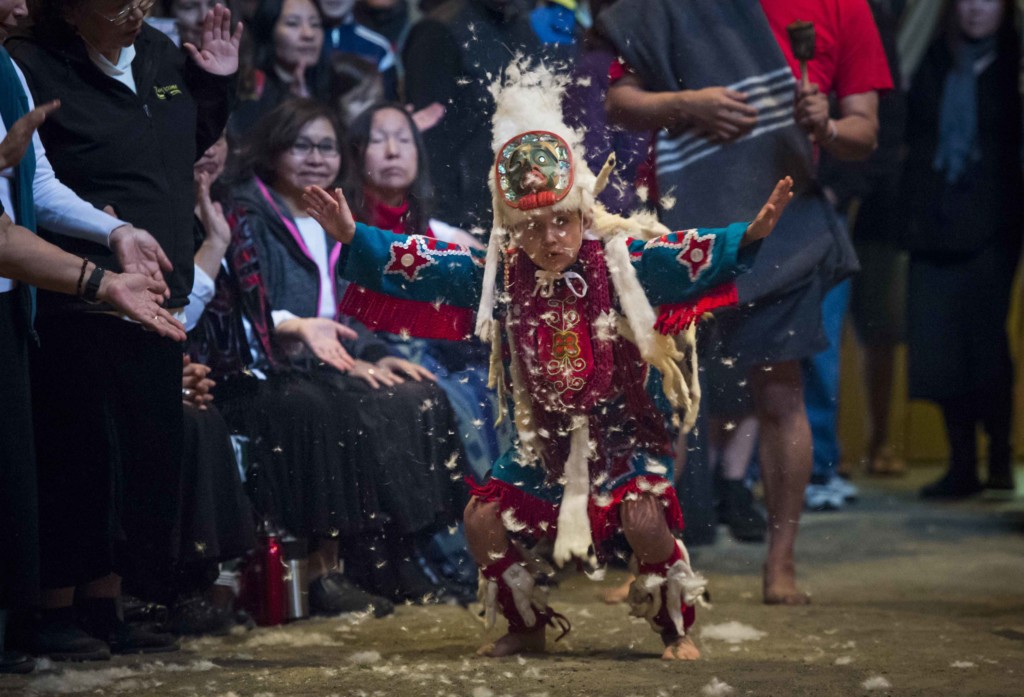 Indigenous peoples are bound to the land; a connection created when our ancestors first walked the earth has been passed down from generation to generation. The desire to protect Mother Earth is innate within many indigenous peoples- including the Kwakwaka'wakw tribes of the southern-central coast of British Columbia.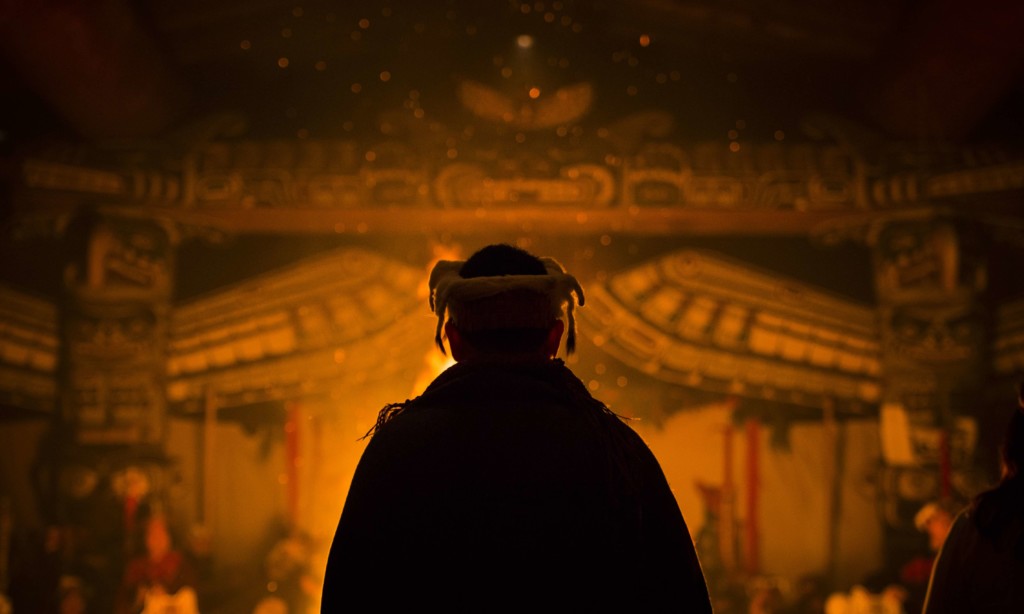 Although this relationship with the land has endured many hardships, the Hereditary Chiefs of the Kwakwaka'wakw, along with their families maintain stewardship over their traditional territories. We have fought governments, big industry, and sometimes even our own, to protect the land that has given so much to our ancestors. We have gone toe-to-toe with the forestry industry in efforts to protect our sacred heritage sites, we have canoed out to protest the invasive fish farms that are ubiquitous in our territories, and we have protested in solidarity with our brother and sisters against the proposed Enbridge Northern Gateway Pipeline project.
Our battle for rights, sovereignty and self-determination has been arduous, tiring, long, and continues today. Along the road, necessary relationships have been made with other Nations, allies, and environmental organizations.
Greenpeace has long been fighting for the protection of the lands and waters across the globe. They began in 1971 when a small group of activists set sail to the Amchitka Island off Alaska to stop US nuclear weapons test aboard the Phyllis Cormack, a modest halibut seiner they had chartered and which was rechristened Greenpeace for this voyage.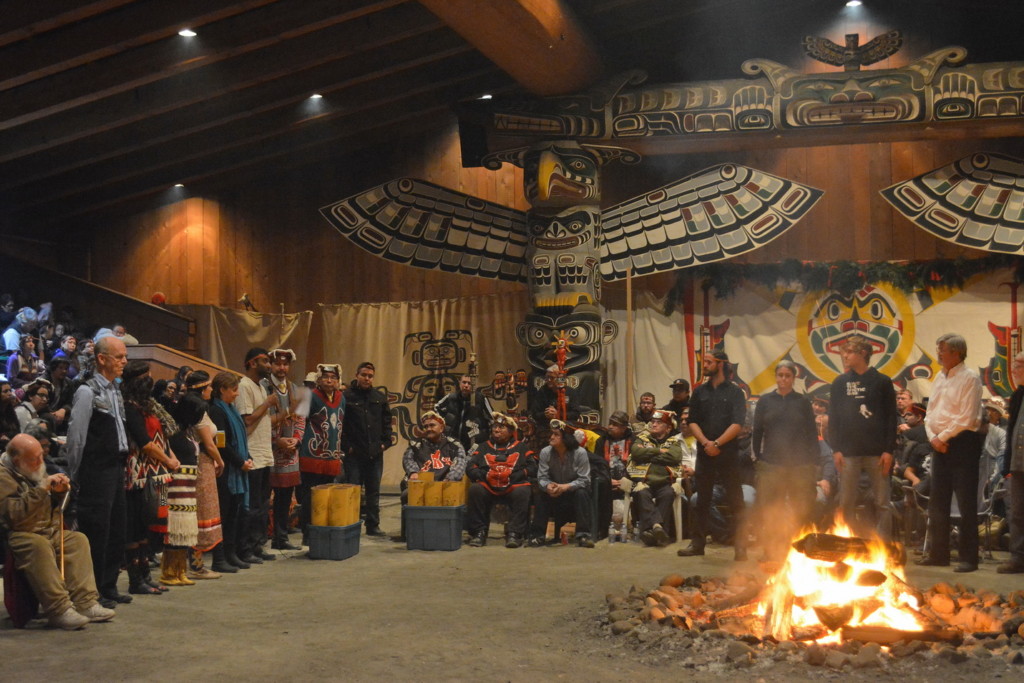 From these humble beginnings, this small group has since turned into an international organization with thousands of members in over 40 offices. Their mandate is to: "…Change attitudes and behaviour, to protect and conserve the environment and to promote peace."
Greenpeace forged a relationship with the Kwakwaka'wakw peoples on their inaugural journey to Amchitka Island. While travelling to Alaska, the Phyllis Cormack (Greenpeace) stopped in Alert Bay. The Kwakwaka'wakw people blessed their ship and their fishermen gave them salmon.
With raised spirits the crew members of the Greenpeace continued on their journey to stop the nuclear weapon tests. Although the crew were unsuccessful in their mission and felt deflated, in stopping off at Alert Bay on the way back their efforts were deeply appreciated by the Kwakwaka'wakw people. A feast was given at the Bighouse with dancing and food; crew members were honoured in having regalia placed on them and blessed with eagle down. Coming out of such a powerful ceremony the crew felt much more uplifted in their spirits. Shortly after that, the organization was also granted the rights to carry the Sisiutl, an ancient crest of a powerful marine-based mythological being who represents, amongst many things, guidance and protection from bad energies.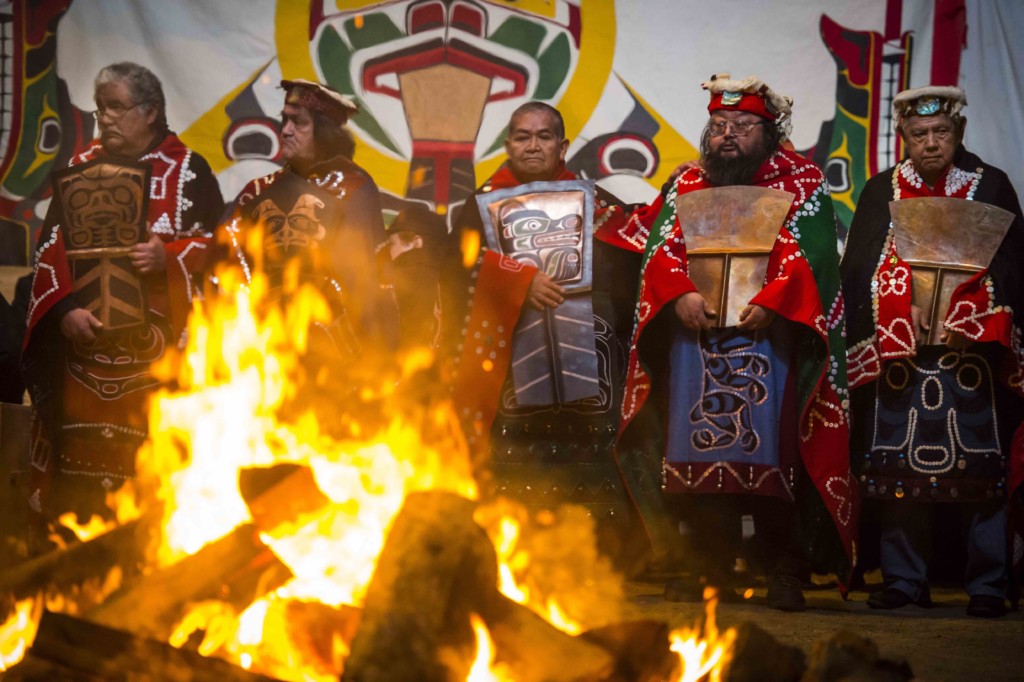 Decades later, the time has come to renew this relationship and to create an even stronger bond with the Greenpeace organization. To continue the battle for environmental preservation, an alliance has been created between the Hereditary Chiefs of the Kwakwaka'wakw First Nations and Greenpeace. Greenpeace's mandate aligns greatly with one of the traditional laws of the Kwakwaka'wakw: "All of creation can live without Man, but Man cannot live without all of creation."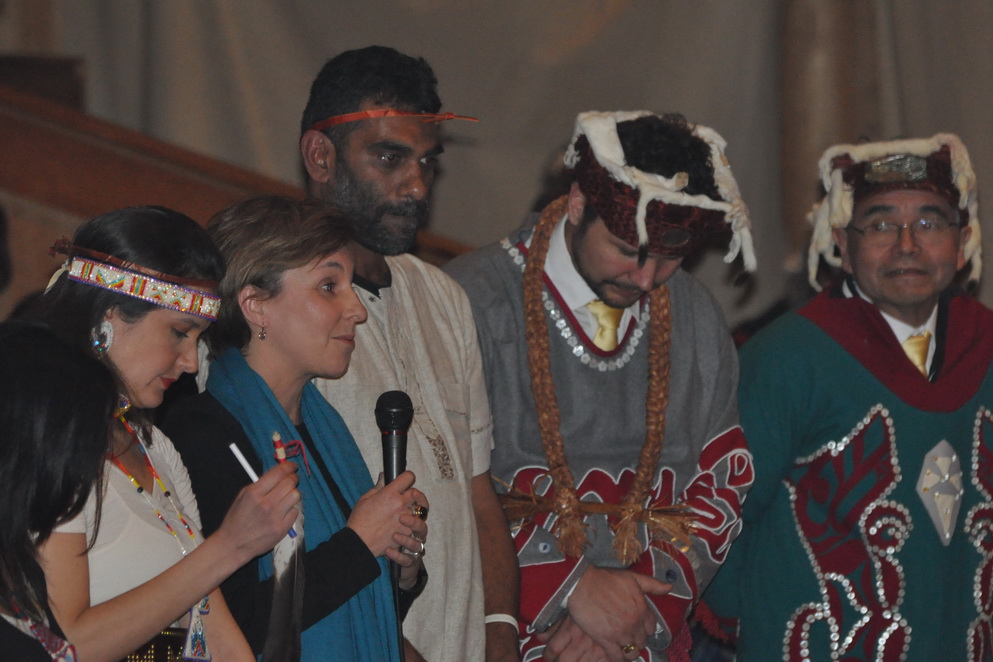 This alliance will bring strength to both sides. Greenpeace brings with it support and global presence to help invigorate the voice of the Kwakwaka'wakw people. The Hereditary Chiefs will share with Greenpeace their traditional knowledge of living off the land to help foster a stronger relationship with Mother Earth.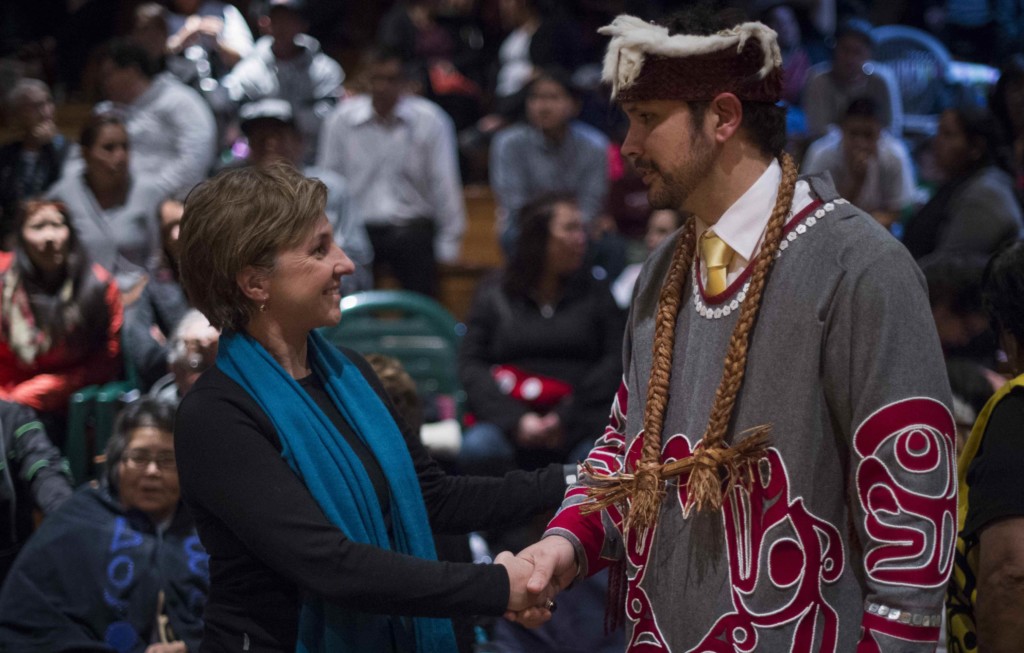 On March 7th, 2015 this relationship was solidified at Ol Siwidi Mike Willie's potlatch. In a special ceremony both sides pledged a renewed commitment and this was symbolically embodied through the unveiling of a renewed Sisiutl crest for Greenpeace to carry forward (the symbol was altered as Greenpeace developed over the years, to the point that it had lost its original cultural meaning and power). The new Sisiutl was designed by well-known Kwakwaka'wakw artist and cultural leader Beau Dick with help from Cole Speck; their relatives were also centrally involved in the 1971 ceremony.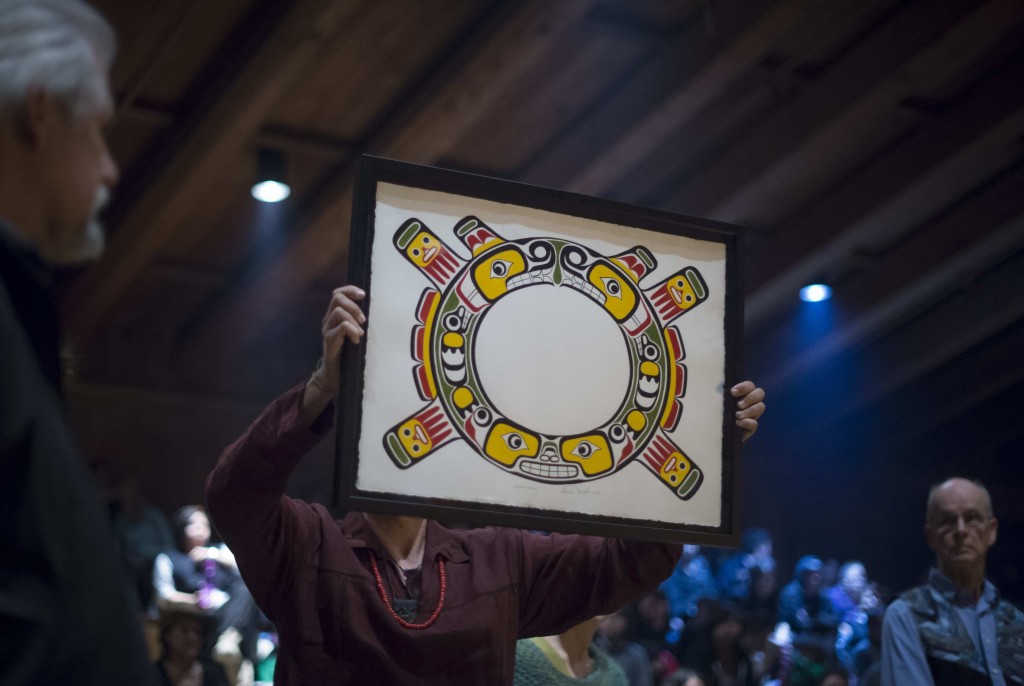 As Greenpeace representative Eduardo Sousa said, "Renewing this sacred crest and more deeply understanding its meaning is vital to our re-established relationship with the Kwakwaka'wakw – especially the Hereditary Chiefs. We are very fortunate to have had the opportunity to renew ties as symbolized by this beautiful crest of the Sisiutl and to have it done in ceremony, witnessed by the community and the Hereditary Chiefs in attendance. And of course we are humbled and deeply grateful to Mike and his family to have been able to do this special ceremony at their recent potlatch."
It is the desire of both parties to protect the environment, and co-exist sustainably with all the plants and animals who inhabit it.
About Mike Willie
Mike Willie is from the remote village of Kingcome Inlet. Mike has a deep connection to the culture, the history and the original land of his ancestors.
Reproduction of a blog by Julia McIntyre-Smith and Eduardo Sousa originally posted May 18, 2015 by Mike Willie that appeared on www.seawolfadventures.ca. We will be featuring a series of blogs on our recent work to renew the Sisiutl Symbol originally shared with our original crew in 1971. Watch this space for future stories.