Brussels – Greenpeace EU Unit published a model of the #Anti-SLAPP directive we expect the European Commission to table in the coming months.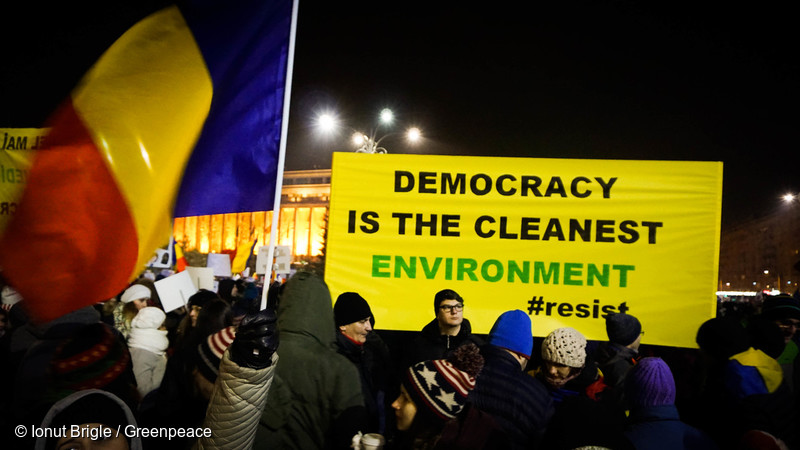 We believe free speech, freedom of assembly, and peaceful dissent are fundamental pillars of any democracy. Companies and powerful people should not be allowed to sue because they don't like what they have read. Strong EU measures are needed to protect those exposing wrongdoing and our democracies.
Activists, NGOs, journalists and others shouldn't be worried about hefty fines and drawn-out legal battles for doing their jobs. The EU institutions need to take the initiative to stop this trend of abuse and intimidation and table by tabling anti-SLAPP measures across Europe.
Read our anti-SLAPP directive model here