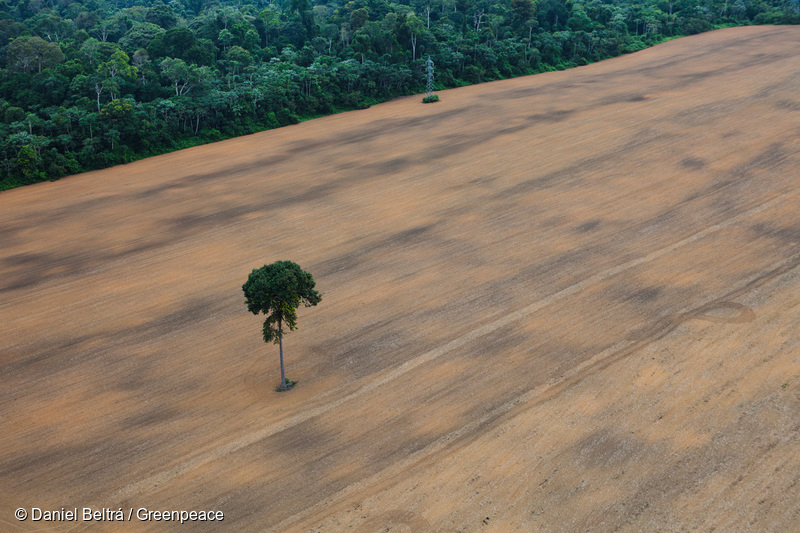 Based on a review of sustainability impact assessments (SIAs) in the area of the EU's trade policy, as well as academic literature and interviews with actors involved in SIAs, this study by Greenpeace Germany and the Veblen Institute for Economic Reforms establishes the state of play of the EU's use of SIAs since they were first implemented more than 20 years ago.
It gives insight into both the way SIAs are made and the role they play in the making of trade agreements, with a special look at the EU-Mercosur agreement, a recent example that illustrates some of the difficulties raised by this exercise.
The researchers also conducted a series of interviews in 2021 with stakeholders ranging from consumer organisations to umbrella organisations for workers' and farmers' unions, to environmental, animal welfare and human rights NGOs.
Read the full report.
Contacts:
Lis Cunha – Greenpeace trade campaigner: +32 (0)489 032518, [email protected]
Greenpeace EU press desk: +32 (0)2 274 1911, [email protected]
For breaking news and comment on EU affairs: www.twitter.com/GreenpeaceEU
Greenpeace is an independent global campaigning network that acts to change attitudes and behaviour, to protect and conserve the environment and to promote peace. We do not accept donations from governments, the EU, businesses or political parties. Greenpeace has over three million supporters, and 26 independent national and regional organisations with offices in more than 55 countries.
EU Transparency Register: 9832909575-41