As part of a long and ongoing listening journey with experts, activists and scholars across the world, this is how we envision our future:
An economy and society that…
1. respects the limits of earth, our air, water, forests and climate and puts people and planet before profit and infinite growth
2. provides fair distribution of wealth and power
3. enhances well-being of the people
4. is inclusive, just and diverse
5. promotes the resilience of our communities
And governments that…
6. increase transparency across political and economic processes
7. promote real civic participation
8. enhance peace and cooperation between countries
9. implement policies and mechanisms that hold state and corporations accountable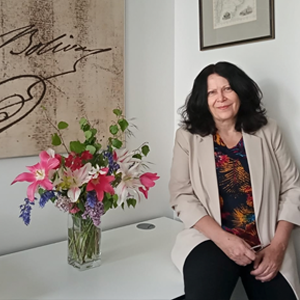 "My vision of alternative futures is one where the Ecosocial Transition is understood from the experience of the global south and especially Latin America, where it is known that there are no pure transitions and that the path will not be linear, much less in the face of geopolitical inequalities and the increase in the ecological debt of the global North to the South.
It is a vision where the guide to establish the differences between corporate and market transitions, and those popular and just transitions, is based on the relational narratives and experiences of resilience generated by indigenous movements, territorial collectives and Latin American ecofeminisms around to Good Living, the Rights of Nature, Self-determination and Plurinationality, the Sustainability of a Dignified Life as well as the Defense of Water and Common Goods, care around the body as a territory and the democratisation of decisions."
MARISTELLA SVAMPA is an Argentine researcher, activist and writer. Her research addresses the socio-ecological crisis, social movements and collective action, as well as problems linked to Latin American critical thinking.
---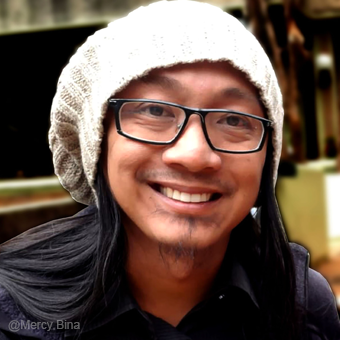 "I envision a future where every human being has access to clean water, food, clean air and shelter… Where animals thrive without the threat of plastics and other man made hazards. Where countries reach out rather than intimidate each other. Where nature is nurtured and not exploited. Where energy is harnessed from the wind and the sun, not from fossils from the ground. Where the word "extinction" is irrelevant. Where nuclear technology has vanished. Where technology is utilised and not abused. Where people choose peace over violence. Where environmental defenders are finally insignificant."
A.G. SAÑO is a Filipino street artist, photographer and environmental activist. He paints murals all over the world depicting peace and nature. He is a Super Typhoon Haiyan survivor.
---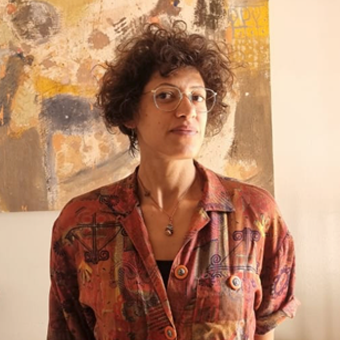 "My vision of the future is one where humanity's relationship to Earth is restored. I truly believe in the balance of elements in the Universe. The Earth is alive, giving and in constant movement towards equilibrium. It is the only source for our basic survival needs. Every natural environment encompasses infinite lessons for us to understand how to live sustainably. From growing and maintaining a diversity of food, regenerating the soil for future generations, keeping our source water clean and conserving natural resources to maintain a positive vision of the future for humanity (and all living creatures) on Earth. All these teachings should be integrated in global education systems to embed our understanding of how to honor the Earth in our youth, who in turn will teach generations that follow. So many initiatives around the world have proven regeneration is possible, both physically and spiritually. And as one who is working to restore my own relationship to Earth, I can say with confidence that the reward spans way beyond one particular area in life, it is all encompassing and healing to say the least."
DINA KAFAFY has studied Marketing and Mass Communication (AUC), obtained an MA in Fine Arts (University of the Arts, London) and trained to become a Cultural Manager in Berlin, Germany.
---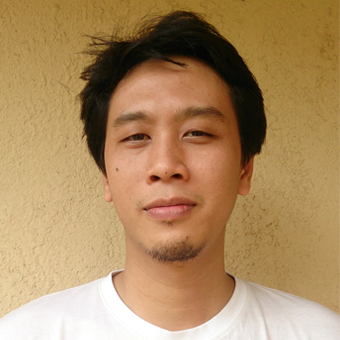 "I envision a future where every human being has access to clean water, food, clean air and a future in which we have managed to escape from various threats of destruction due to climate collapse, biodiversity collapse and civilization collapse, stronger and wiser. A future that we embrace with the realization that we are all connected and interdependent, that diversity is what we must defend. A future where we see that good business is a business to ensure everyone is safe and prosperous, rather than 'I am the champion'. A future where growth we appreciate is the continued growth of humanity and our knowledge and awareness of how nature works, which we continue to apply to live in harmony with nature and everything in it. That it all, is a good business for us to continue."
AHMAD ASHOV BIRRY is a Program Director of Trend Asia, based in Jakarta, Indonesia.
---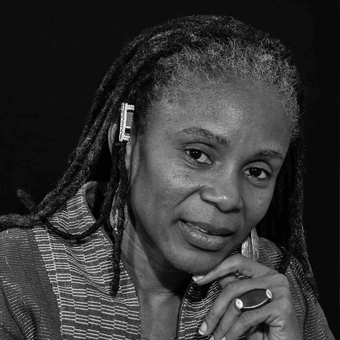 "My vision of the future is a joyful one where our children and grandchildren will break the curse of violence that has guided our relationship with each other and with nature. From justice. peace will be born and dignity will be for all."
COUMBA TOURE is a writer, storyteller and feminist from Dakar, Senegal
---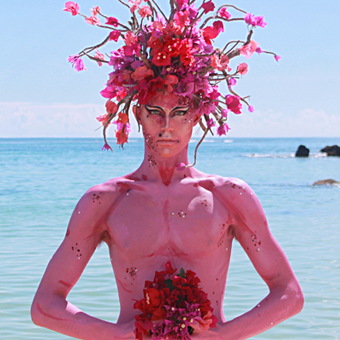 "My vision of a future is one where binary, dualistic thinking is no longer dominant. It is a future where the complexities and multitudes within the natural world are acknowledged, respected and built into legislation and economies. The binary understanding of human-nature relation needs to be challenged – so that we may exist in conjunction with the rest of nature and not in conflict with it. My vision of a future is one where we look to systems of indigenous knowledge when reforming our current systems. My vision of a future is one that does not isolate social issues form environmental issues, it is a future that prioritises intersectionality."
LUKE RUDMAN is a visual and performance artist based in Gqeberha, South Africa. Luke is part of the Design Indaba Emerging Creatives class of 2022.
---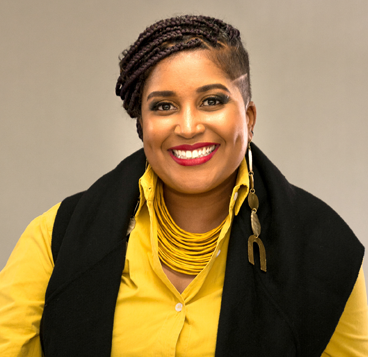 "As we navigate through this global pandemic, we cannot talk of building back better ; What was built was never for us – only from us – what we must do is build back differently. This is the moment to completely reimagine what the world could be through feminist lenses – more just, more equitable and more inclusive."
CRYSTAL SIMEONI is a Pan African feminist activist working on macro level economic issues. She currently serves as the Director of Nawi – Afrifem Macroeconomics Collective (The Nawi Collective).
---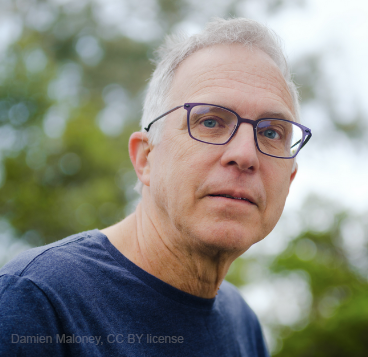 "In a world where commons and commoning are widespread, people are finally able to steward their shared wealth and protect it from theft and sale by the market/state system (the "tragedy of the market"). The pathologies of capitalist growth, heedless state power, and hyper-marketization can be checked by the Commonsverse. Ordinary people learn that it's entirely feasible to meet their needs through bottom-up collaboration, mutual care, and collective responsibility, with a minimal state or market role.
This is not a utopian dream. It is already flourishing through land trusts and agroecology, online peer production and platform cooperatives, regional currencies and timebanking, gift economies and collaborative finance, among many other social forms. Commoning is building new sinews of community, stronger ties to the land, and a deeper sense of belonging — precisely the social reframing we need."
DAVID BOLLIER is an activist and independent scholar focused on the commons, and Director of the Reinventing the Commons Program at the Schumacher Center for a New Economics (US)
---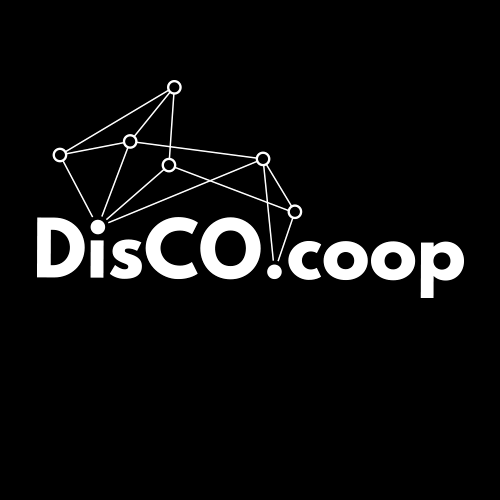 "DisCO's vision of the future where economies are not reliant on top-down, techno-solutionist frameworks or corporate-constrained policies. This is a world where people won't waste a third of their lives in workplaces that mistreat and alienate them while worsening the social and environmental crises and where reclaiming the agency of change can be done through small federated groups working together with a focus on continued learning and mutual support. We envision a future where people move away from patriarchal, colonial and GDP growth-oriented value systems, and towards relationality and deep care for community and nature. We want our future societies to be post-capitalist, feminist and commons-oriented. This can be done by growing the DisCOverse through engaging dynamic, inclusive and creative practices to co-create fairer and trusted alternative futures."
DisCO combines the best of worker-owned coops, the Commons and P2P, Feminist Economics, and an alternative, eco-feminist approach to the worlds of decentralized technologies and web3.
---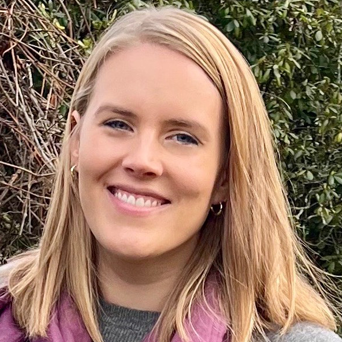 "I'm sustained by hopes for a future we are collectively creating in which we all have the resources, services and tools we need to flourish in communities that are safe, caring, creative, and equitable. This means an end to extractive, race-to-the-top capitalism focused on the profit imperative and a centering of all that's currently marked unproductive by our market-driven systems: care for each other and our homes, leisure and rest, learning for its own sake, and preservation of our ecosystems and planet. It also requires acknowledgement and reparations for the layers of injustices and inequalities our contemporary geopolitical order has created, and a new policy regime that redistributes wealth and guarantees a decent life for all."
KATHRYN ("KATIE") TOBIN is Senior Program Manager at the Women's Environment & Development Organisation (WEDO)
---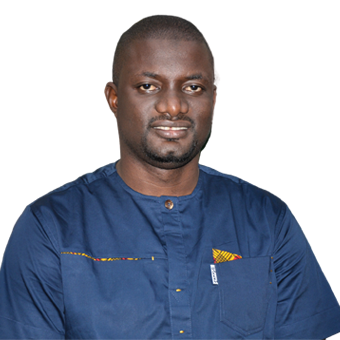 "My vision for Alternative Future: A liberated people from all forms of injustices and enjoy life with dignity and citizens of this world put respect for humanity and love above anything".
MUHAMMED LAMIN SAIDYKHAN is a campaign and management strategist, movement builder, a passionate Pan African activists and Award winning advocate
---
"My vision of a future that looks beyond GDP and growth is of societies that centre people and the planet. Where the economy exists to serve people, not the other way around as neoliberalism would have us believe. Where we behave in the true understanding and acceptance that absolutely everyone must live a life of dignity and we respect the planet's boundaries and live within them. There are no VIPs because it is a meaningless aspiration. This is no easy task. It will mean dismantling the centuries old systems of oppression, exploitation and discrimination that got us here. Privilege and wealth are being used to push an economic and social system shaped to serve the narrow interests of powerful elites at the expense of people as a whole and the planet. We have to re-balance power relationships to truly fight inequality and create a new system to replace the broken one we are living in. People's struggles are leading the way."
JENNY RICKS is a Global Convenor of the Fight Inequality Alliance
---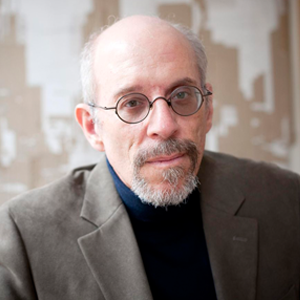 "It is all too easy to imagine a utopian future and yet so very difficult to avoid a dystopian one. Between these two possible trajectories, I envision that humanity somehow recaptures some spirit of pre-industrial sustainability, at least from those cultures that practiced something resembling sustainability, and also somehow incorporates into this new social order a post-industrial ethos of global political and technological cooperation. We have to cultivate our own gardens more sensibly and at the same time link arms across borders to solve global problems that resist local or even purely national solutions."
JOHN FEFFER is the director of Foreign Policy In Focus as well as the Global Just Transition project at the Institute for Policy Studies
---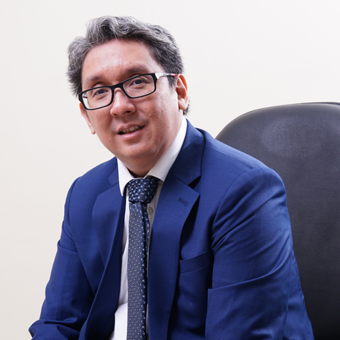 "I am dreaming of living on a planet where people are not afraid. Where peace reigns, armed conflict is eliminated, and crimes are low. Economic, education, and health inequality are low. Where the lottery of birth is not the most dominant factor in health and nutrition. A baby's health and nutrition and an adult's job and prosperity should be equal, instead of being determined by which families we come from. The circle of life, planetary limit, and environment is preserved and not sacrificed at the altar of (short term) economy. "
BERLY MARTAWARDAYA is an economist at the University of Indonesia and Research Director at Institute for Development of Economics and Finance (INDEF), an economic think-tank