Our values
Greenpeace is a network of independent organisations, which uses peaceful, creative confrontation to expose global environmental problems, and develop solutions for a green and peaceful future.
Our work is based on a number of principles. They are reflected in all our campaigns, and they guide whatever we do, wherever we do it.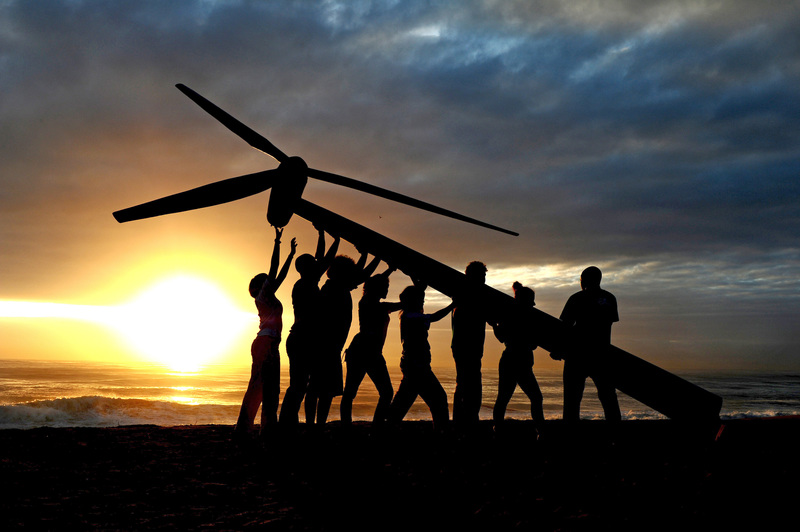 Annual Reports
Greenpeace International is proud to be part of a global network of independent organisations and we are happy to be able to report back to you on our work.
Our Mission
Our goal is to ensure the ability of the earth to nurture life in all its diversity.
That means we want to:
protect biodiversity in all its forms
prevent pollution and abuse of the earth's ocean, land, air and fresh water
end all nuclear threats
promote peace, global disarmament and non-violence
Our Core Values
Personal responsibility and nonviolence. We take action based on conscience. This means we are accountable for our actions and take personal responsibility. We are committed to peacefulness; everyone on a Greenpeace action is trained in nonviolence.
Independence. We do not accept money from governments, corporations or political parties. Individual contributions, together with grants from foundations, are the only source of our funding.
Greenpeace has no permanent friends or foes. If your government or company is willing to change, we will work with you to achieve your aims. Reverse course, and we will be back. What matters isn't words, but actions.
Promoting solutions. It's not enough for us to point the finger; we develop, research and promote concrete steps towards a green and peaceful future for all of us.
Fundraising Principles
At Greenpeace we are honoured that our work is funded almost entirely by donations given to us by passionate individuals from all over the world who care about the planet and want to help us create change, and by grants from private foundations who share our values.
Our independence is vital for us to be effective in our campaigning work, which is why we have it as a core principle that guides all of our fundraising. We do not accept funding from governments, corporations, political parties or intergovernmental organisations.
We also screen all large private donations to identify if there is anything about them which could compromise our independence, our integrity or deflect from our campaign priorities. If we find something then we will refuse or return the donation.
Giving us donations allows people to stand together with our campaigners and our activists and help bring about much needed change. Because of this, it is really important that we treat supporters' gifts to Greenpeace respectfully and responsibly, using them to create the biggest impact possible both in our campaigns and also when we invest in more fundraising.
We will always therefore seek to balance costs with results in order to achieve the greatest value we can for supporters and are proud to detail all of our fundraising costs clearly within the annual accounts of each and every Greenpeace office. It is also why all of the methods we use to fundraise comply with not just our internal principles but also with the professional codes of conduct and accepted good practice in each country that we operate within.
Should a supporter be particularly passionate about a specific area of our work and ask us to use their donation to achieve that specific objective, we will try to honour their request.
Sometimes we will ask supporters and the general public to donate to a specific project or campaign. When we believe there will be an expectation from donors that their money will be allocated in this way we will use a recognised accounting method to track donations, and we will report on how much was raised and how it was spent.
Transparency and Accountability
Greenpeace works actively to ensure transparency and public accountability in its campaigning, fundraising and financial management practices.
Annually, Greenpeace International reports publicly on our economic, environmental and social performance. Learn more about our work on our Annual Reports page.
Integrity System
As Greenpeace our success depends on building a movement of people with the courage and conviction to help build a better world. The strength of this movement as well as the integrity and reputation of Greenpeace depends on the ability of its people to uphold and promote the highest standards of ethical and professional conduct.
The responsibility for upholding this integrity is shared and upheld by each staff member, in each NRO, and every country that we operate in as they work with communities to promote a green and peaceful future for us all.
This means we must have a strong framework to ensure our commitment to creating a working environment where people are not exposed to harassment, abuse, or discrimination.
Read more about the Greenpeace Integrity System.
Equity, Diversity and Inclusion
Seven principles to guide us
1. We believe that an equitable, diverse and inclusive Greenpeace is essential to delivering effective campaigns, sparking a billion acts of courage, and achieving our mission of creating a sustainable and peaceful planet.
2. Equity, diversity and inclusion reflect our core organisational values and our moral values as human beings.
3. We are committed to attracting, developing and retaining a diverse and talented community of volunteers, crew and staff.
4. We create a safe and inclusive culture where all people treat each other with respect and dignity.
5. We value and rely on collaboration based on the diversity of our ideas, perspectives, and experiences to make wise decisions and create effective outcomes.
6. Everyone is supported to learn, lead and grow, while barriers or potential tensions are identified and actions are taken to address them.
7. We all share accountability and responsibility for diversity and inclusion.
What do we mean by Equity, Diversity and Inclusion?
Embracing diversity* means celebrating the similarities and differences that makes each person unique.
Inclusion is the means by which we put diversity in action, for example, the policies, procedures, and practices that an organisation puts in place to create inclusive organisational culture, where people with any kind of background can feel they belong.
Equity guides us to do what is necessary in order to have justice at Greenpeace, by being fair and impartial. There is no justice without equity.
*Diversity (includes, but is not limited to) age, gender, marital or civil partnership status, disability, race or ethnicity, religion or belief, socioeconomic status, pregnancy or maternity, or sexual orientation.