We have a unique opportunity to agree a global rescue plan for the oceans and their incredible life, bringing them back from the brink of collapse caused by the climate crisis, overfishing, pollution and the search for oil and minerals in the seabed.
Scientists have long pointed to a vast network of ocean sanctuaries as the best solution to the ocean crisis, and this plan is rapidly gathering political support. Is your government already on board?
It's time for a global ocean rescue plan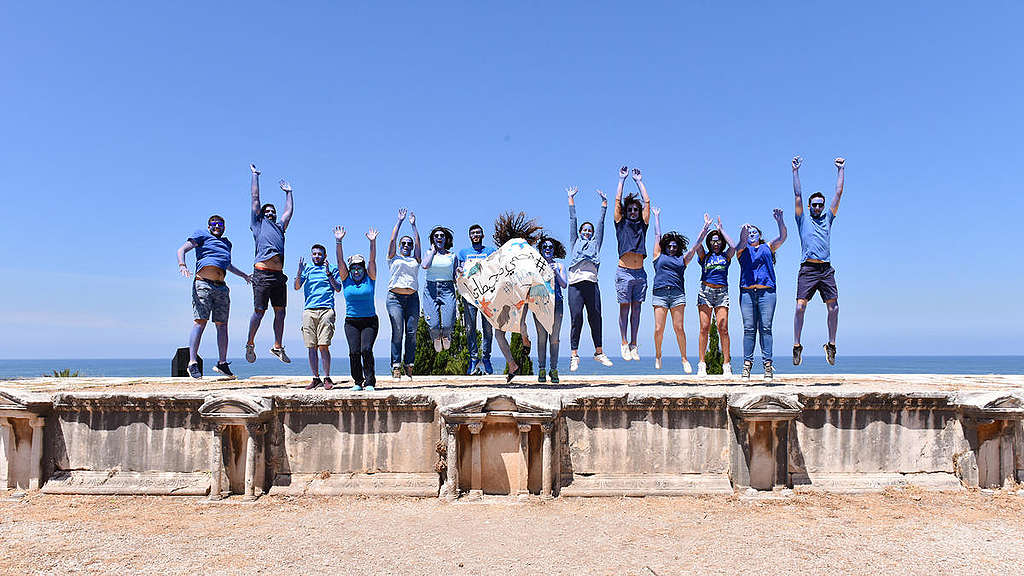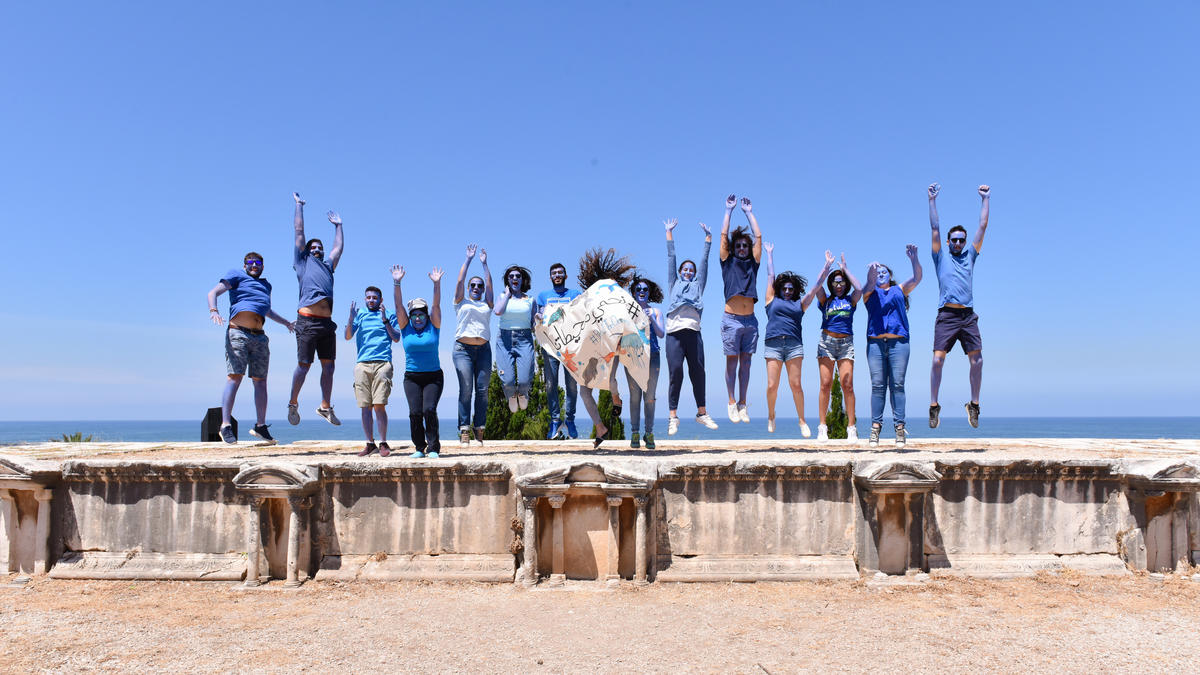 The climate crisis is also an ocean crisis, and that's bad news not only for wildlife in the biggest ecosystem on earth, but for people around the world too. It's clear that we need a global political response to match the scale of the challenge, and we need it right now.
The good news? This year, we have a unique window of opportunity to address climate breakdown, wildlife loss and to ensure ocean protection at a global scale, through a string of events with international political decision-makers.
This is what we need governments around the world to do:
Raise the ambition of their national greenhouse gas emissions reduction targets.


Commit to protecting at least 30% of the oceans by 2030 with a network of fully protected ocean sanctuaries.


Agree a strong Global Ocean Treaty at the UN in 2021 to provide a mechanism to meet number 2!
Global awareness of the severe problems facing our oceans has skyrocketed in recent years.From plastic pollution to overfishing and dying coral reefs, few weeks go by without another horror story of the decline of the deep blue and its wildlife. But alongside the growing awareness is a surging demand to protect the seas, and who wouldn't want to secure healthy oceans for future generations, right?
But while it's great to see people doing their bit to reduce plastic pollution or to only eat responsibly caught fish, that's not going to cut it. We need big changes to the very system itself, to reduce the daily plundering of the oceans and give wildlife breathing space to recover. That kind of fundamental change to how humanity is interacting with the ocean needs a global agreement.
The plan is clear and powerful: create a vast network of fully protected ocean sanctuaries across this blue planet of ours. The good thing is, governments committing to this vision is fast becoming the benchmark of how serious they are about protecting marine life. Governments and Non Governmental Organisations at well-respected IUCN World Conservation Congress in 2016 adopted a resolution calling on governments to:
"…urgently increase the ocean area that is effectively and equitably managed in ecologically representative and well-connected systems of MPAs or other effective conservation measures. This network should target protection of both biodiversity and ecosystem services and should include at least 30% of each marine habitat. The ultimate aim is to create a fully sustainable ocean, at least 30% of which has no extractive activities."
At the time, an overwhelming number of governments (129) and NGOs (621) voted in favour, with only 16 and 37 respectively against the resolution. So things are looking relatively promising and expectations are high as governments are set to decide on formalising this target this year.
30×30: the science behind the numbers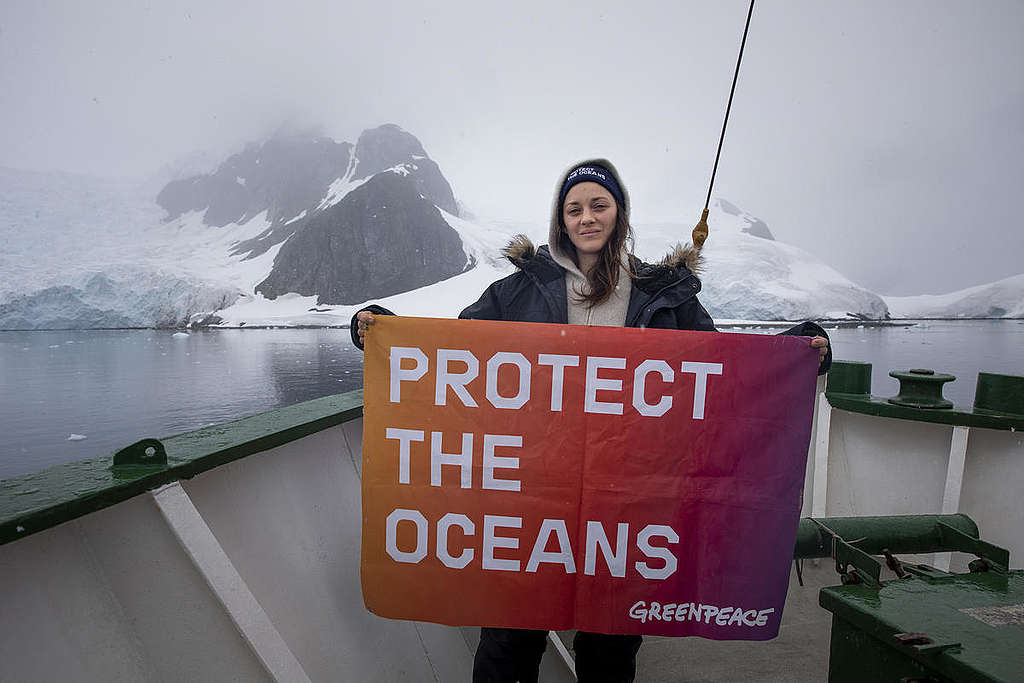 30×30 is the shorthand used to signify "at least 30% of our oceans protected by 2030."
Ready to dig into what that looks like? Here goes…
The latest thinking on what successful conservation of the ocean looks like presents two key elements: a major expansion and linking of ocean sanctuaries to create a global network, and ensuring those areas are off-limits to all harmful industrial activities, i.e. 'fully protected'. A comprehensive survey of existing scientific knowledge looked into how much of the global oceans need to be protected to;
represent biological diversity
ensure ecological connectivity
avoid population collapse
avoid adverse evolution induced by fisheries
enhance fisheries yield
meet the needs of multiple stakeholder groups.
To meet these 6 measures, the median and mean average protection needed were 35% and 37% respectively.
As the climate crisis unfolds, ocean sanctuaries increase the coping capacity of marine life to the multiple stresses unleashed by climate change, ocean acidification and deoxygenation. Fully protected ocean sanctuaries, off-limits to harmful human activities, allow us to better manage the risks of how climate change will continue to impact us and our oceans. Moreover, establishing a global network of ocean sanctuaries is vital to safeguarding natural stores of CO2 in the ocean ('blue carbon'). It would help to keep the planet healthy, and protect the livelihoods of the millions of people who depend on healthy oceans to survive. Protecting at least 30% of the ocean by 2030 would therefore make the climate crisis "slower and less damaging" to both nature and people.
What would protecting a third of the global oceans look like?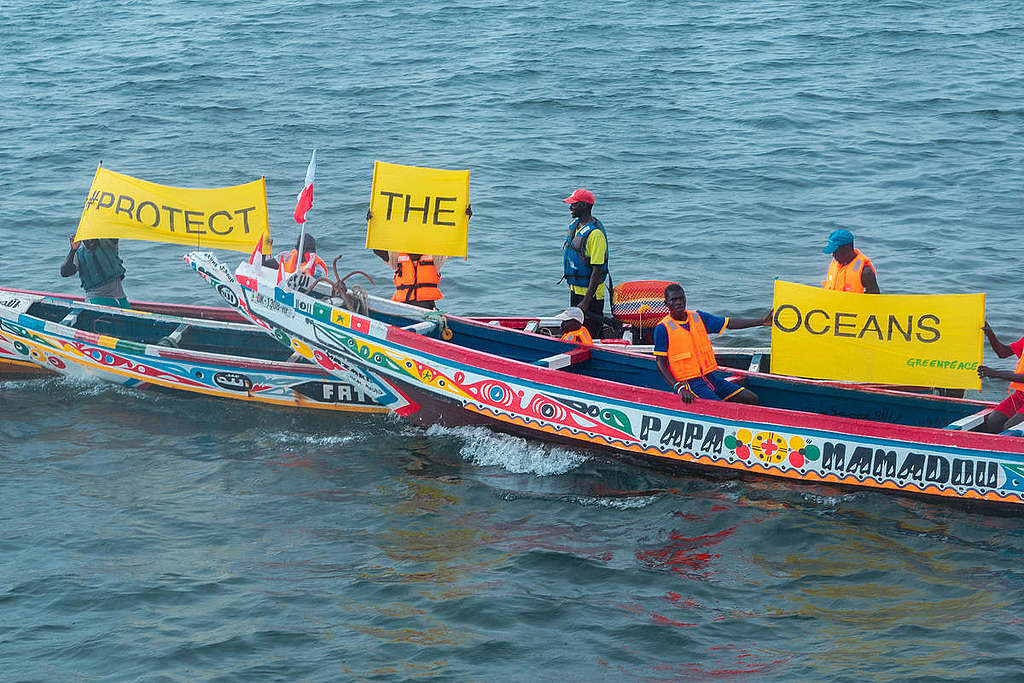 A year-long collaboration between Greenpeace International and world-leading marine biologists from the universities of York and Oxford created a comprehensive picture of what this level of protection would look like in the global ocean, outside national boundaries. To generate the map, the oceans were segmented into 25,000 squares (100km2), which then had the distribution of 458 different conservation features mapped onto them, including wildlife, habitats, and other key oceanographic features.This generated hundreds of versions for what a planet-wide network of ocean sanctuaries could look like.
The resulting report and map are here: 30×30: A Blueprint For Ocean Protection or explore the global network of ocean sanctuaries.
Another of our reports, In Hot Water, introduced a climate lens and identified the ocean ecosystems most vulnerable to the impacts of climate change, recommending priority areas for protection. These include the Arctic and Antarctic, whale hotspots, coral reefs, mangroves, seagrass meadows, the Sargasso Sea in the Atlantic, the mesopelagic zone and the deep ocean, which the report specifically states should remain off-limits to the creeping deep sea mining industry.
Is your government on board?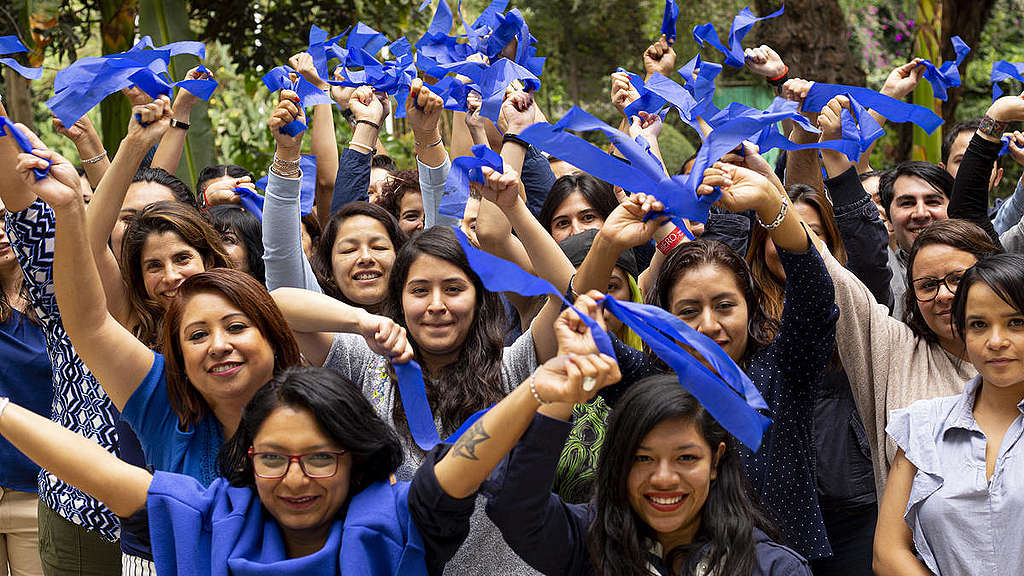 If we are to make this vision a reality, we first need the mechanisms in place to be able to designate these marine protected areas, outside of national waters. When governments meet at the UN to agree a Global Ocean Treaty, it is essential that it does just that: enable creating a fully protected global network of ocean sanctuaries.
Thankfully political support for 30×30 is growing, with 70+ governments already backing it. See below to check whether your government is supporting, and how strong their support is. If your government isn't supportive yet, please sign the petition, share this article with them, and encourage them to get on board!
If this widget fails to load you can view the list here.
The oceans are in crisis and we have the opportunity now to agree a global rescue plan bold enough to protect them. And if we can protect them, they will go on protecting us.