From melting ice caps to deadly storms, the oil industry is fueling climate disaster. Yet oil companies still want to drill for every last drop and spend millions on lobbying governments to block climate action.
The People vs. Oil campaign started in 2018 with the need of keeping oil in the ground, holding big polluters accountable, and acting fast to embrace solutions to halve global emissions by 2030. But this movement didn't start here, it was born in 2012 with the Save The Arctic project, to protect the pristine Arctic from a possible oil spill.
The Arctic 30
When the Greenpeace ship Arctic Sunrise set sail to protest the first-ever oil drilling in the Arctic Ocean, none of the people on board could have known what was coming. Seized at gunpoint by Russian special forces, the 'Arctic 30' were thrust into headlines all over the world, facing up to 15 years in prison and finding themselves at the centre of a bitter international dispute. A similar protest the previous year at the same oil platform had seen the Greenpeace activists walk away untouched.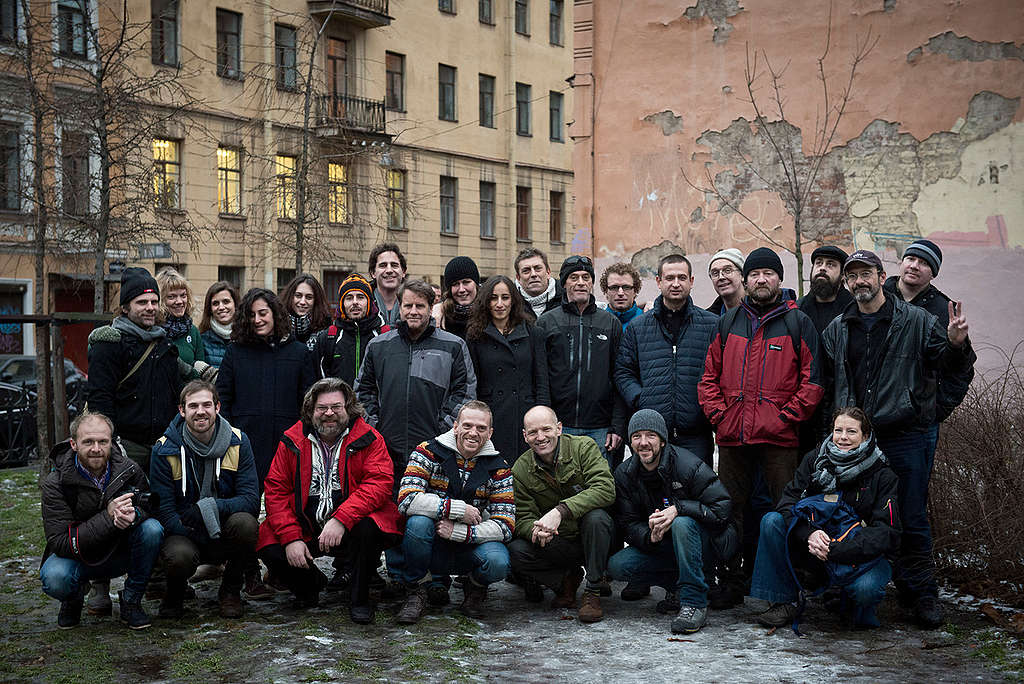 This time, the events that unfolded sent shockwaves across the world. With the eyes of the world upon them, Russia charged the crew, from 18 different countries, with piracy and hooliganism. Their imprisonment, which saw worldwide media cast the Arctic 30 in the same mould as political prisoners like Pussy Riot and Mikhail Khodorkovsky, lasted months. However, their resolve to try and stop oil drilling in the Arctic was never broken.
The 30 men and women onboard the Arctic Sunrise ship known as the 'Arctic 30', spent two months in prison – after protesting peacefully to protect the Arctic from Gazprom plans to drill in the region – before being released.