Citizen Climate is an on-going series about global citizens taking action, big and small, for the sake of a healthier planet for us all.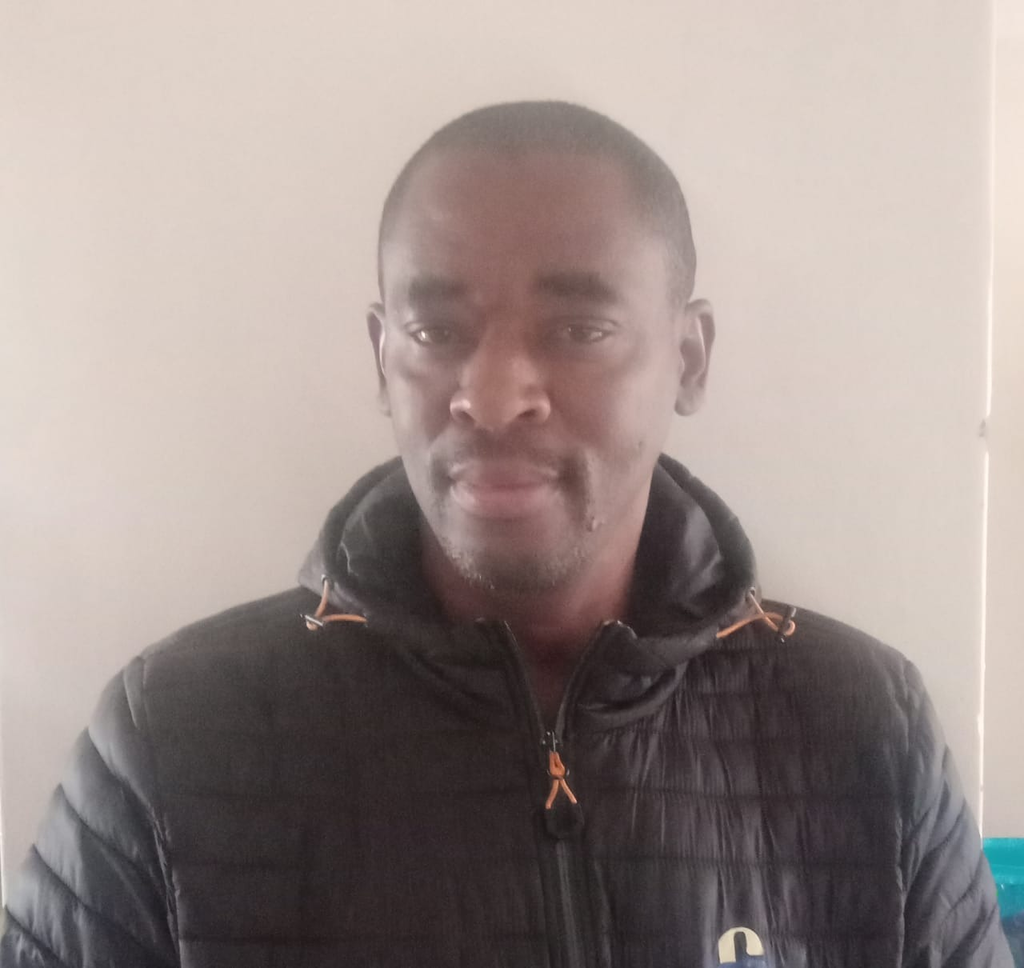 The Citizen: Fana Isaac Sibanyoni, a community activist from Embalenhle, Mpumalanga Province in South Africa.
The Action: Challenge the authorities and stakeholders to listen to and address the community's concerns on air quality caused by polluting industries in the area.
Fana Isaac Sibanyoni lives in what is called the "Highveld" area of Mpumalanga province – a region with high altitude and lands often used for grazing. For decades, the area has been troubled with poor air quality because of the high concentration of coal-fired power plants and refineries in the province. In Secunda, a coal town in the Mpumalanga province, the coal-to-fuels and chemical plant owned by South African mining company, Sasol, has been cited as the globe's single biggest point of pollution.
In 2007, a portion of the Highveld area was declared a high priority area that required special air quality management under the Air Quality Act. The Department of Environmental Affairs (DEA) also acknowledged that it was an air pollution hotspot. In March 2022, in a landmark judgment for environmental justice, the High Court recognised the poor air quality in the Mpumalanga Highveld region as a breach of residents' Constitutional right to an environment that is not harmful to their health and well-being.
Numerous studies and reports [Greenpeace Africa had published this report in 2019] have further proven that other towns in the Mpumalanga province, such as Kriel and Secunda, are hotspots for nitrogen dioxide [NO2] and sulfur dioxide [SO2].
"We believe that the high level of air pollution is because of the many industries that produce power, and petroleum products from coal. Besides these industries we had a number of mining houses from gold and coal in the area that have dumps producing fine-ash that seems to have a negative impact during windy days, especially in autumn," says Fana.
Exposure to toxic chemical compounds emitted by these industries could result in chronic respiratory illnesses and lung cancer, while contributing to strokes, heart attacks and premature deaths. According to Fana, many people in his community experience some kind of respiratory illness and there is a high incidence of premature deaths. Fana himself suffers from regular migraines and his eyes are perpetually red and itchy.
"There seems to be no interest from the mining companies in the area, including the Sasol plant, to address the bad air quality impacts on the community – even the respective government structures that issue these operating licenses are ignoring our concerns," says Fana.
As a resident concerned about the rate of unemployment and health issues of his community, Fana has been tirelessly challenging the authorities and stakeholders to listen to and address their concerns on air quality caused by polluting industries in the area. He has since been engaging with the municipality, Sasol, and other companies in the industry's supply chain to tackle the problem of air pollution, while coordinating community engagement with other towns so that they can put concerted pressure on the authorities to take action.
"This is where my advocacy is focused on: addressing air quality issues that are caused by fossil fuel polluters and mining activities in our area, and holding those responsible to account for their actions or inaction," he says.
One of the most important focuses of his advocacy is on educating and creating awareness in his community so that the people can be informed, and can then hold the industries and South African government accountable.
"It is only then that the constitutional right to a clean environment will be enjoyed by my people," says Fana.
"By putting constant pressure on both industries and government, and enforcement to comply with our South African Constitution which protects the environment and the rights of people to live without being intimidated, we are certain that our efforts will reap positive results."
Further references: