Citizen Climate is an on-going series about global citizens taking action, big and small, for the sake of a healthier planet for us all.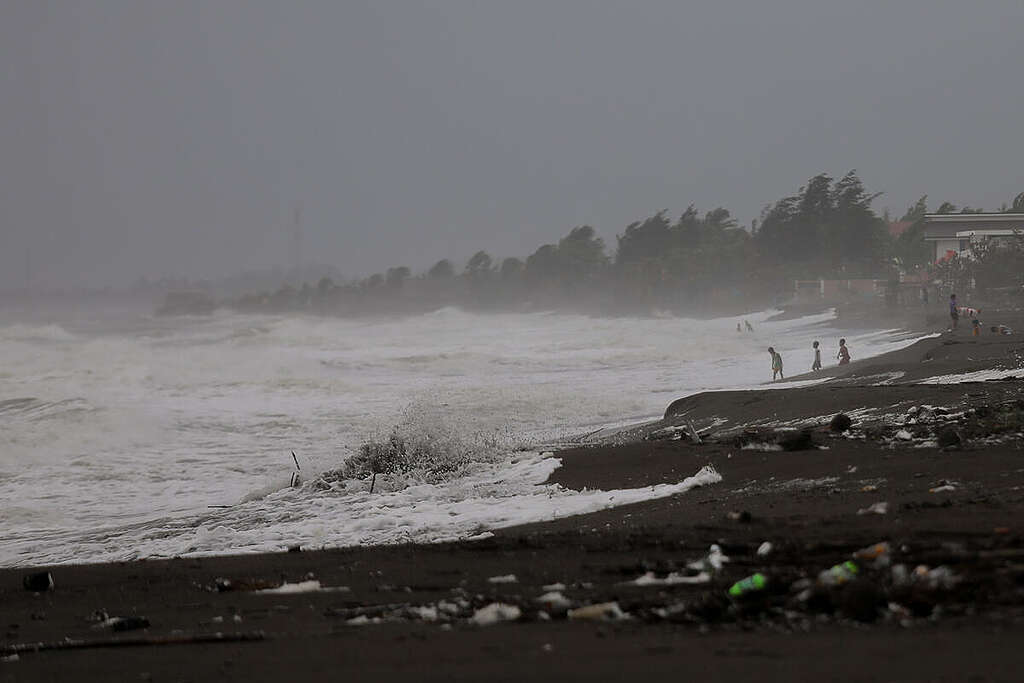 The citizen: Jefferson Chua, campaigner with Greenpeace Philippines
The action: Project lead for the Climate Emergency Preparedness and Response team in anticipation of Typhoon Mawar in the Philippines, one of the strongest typhoons to hit the country this year
How did you get your start in climate advocacy?
I didn't grow up an advocate nor was I brought up by advocates. But certain climate-related events certainly shaped my childhood. We get 15-20 extreme weather events in the Philippines every year, with 4-5 of them turning into super typhoons so I think every Filipino's youth is shaped by at least one extreme weather event. Mine was super typhoon Angela (local name: Rosing) in 1995, where I saw my neighbor's roof fly off like paper. Three other extreme weather events shaped me: Ketsana (local name: Ondoy) in 2009, Washi (local name: Sendong) in 2011, and supertyphoon Haiyan (local name: Yolanda) in 2013. You never forget foundational experiences like those. The escalating ferocity and variability of these typhoons are just too glaring to ignore and still say that these are normal occurrences.
My first real start in the climate campaign for Greenpeace Philippines was during supertyphoon Rai (local name: Odette) back in 2021. My colleague Maverick Flores and I did round the clock monitoring when Rai formed into a typhoon because all the meteorological data pointed to a monster. The models were right. Rai explosively intensified into a supertyphoon in a matter of hours. Because of this, the office was able to prepare accordingly and pre-identify areas for deployment. I then switched fully to the climate campaign in 2023 from the plastics campaign. With a record-breaking El Nino coming up, we got our work cut out for us.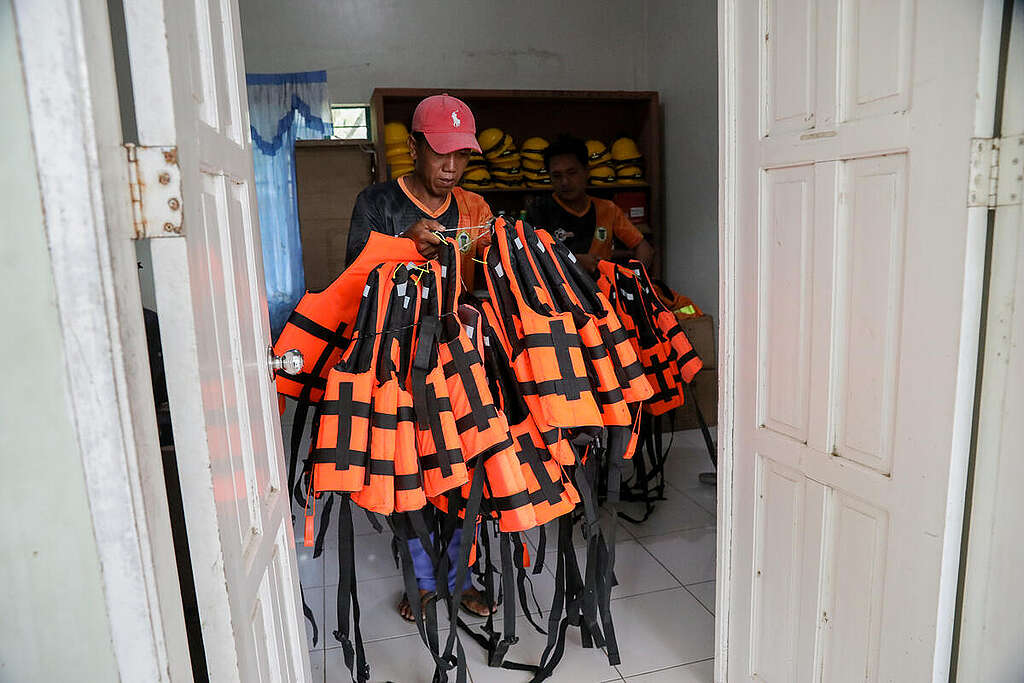 You led the Climate Emergency Preparedness and Response project in preparation for Cyclone Mawar, which happened in May this year. Can you tell us about the work that you and the team did?
When the unusually low pressure area off the Pacific started to consolidate into a system, the team minimally monitored it. We continued to track the typhoon and its forecasts and all agreed it will recurve up and have a good chance of missing the country. Eventually Mawar exploded into a high-end category 4 typhoon and later a super typhoon. It went on to break numerous meteorological records while ravaging Guam and the extreme northern Philippines.
This response was unique in that we went to the area where effects would be felt before the typhoon hit. Instead of just impacts, we also looked at preparedness, and how communities who were actually already used to extreme weather had to contend with their changing intensity. Aside from the local government, we touched base with a volunteer group as well who has been doing response work on their own for the past few years in an area that historically and politically gets "forgotten" because of its geographical location.
Fortunately, only the outer edges of the system – which by then weakened into a strong category-3 typhoon – interacted with the area. There was some damage because of the strong gusts but there wasn't anything that the local government couldn't handle. In some ways, you could say that their adaptive capacity has increased because of repeated impacts, but as we can see with Mawar, typhoons never behaved that way before and they don't stay that strong for so long.
Mawar was a warning to the world that as climate impacts escalate, people will stay resilient and adapt, but there will come a time when those adaptive capacities will be breached and untold suffering will ensue, especially for the most vulnerable communities rendered marginalized because of history and political realities.
What are some of the stories from the communities?
Mawar was unlike any extreme weather event we've responded to so far, in that it was not expected to have obvious impacts on the ground. There were no significant casualties or damage to livelihood. Instead, the impact was more psychological—it inflicted anxiety upon Filipinos throughout the country, prompting governments to over-prepare despite experts not expecting a landfall. In particular, preparations in Cagayan, a province in the northeast of Luzon island, reflected the collective trauma of the people from previous typhoons that devastated their area, with the local government units already having expectations of what could happen and a system to respond to the potential disaster.

Despite not being strong enough to destroy their houses or strike fear into their minds, Mawar still brought dangerous winds and waves in the sea, blocking fisherfolk like Eric Constantino of Sta. Ana, Cagayan from their only source of income. Even if it's just a few days, Eric still sees this as a considerable blow to his finances.

Our experience in Mawar showed us that there are plenty more stories to unpack when it comes to extreme weather events. The discourse on the climate crisis should not begin and end with destruction and recovery—it should also have space for what happens in between and after, the damage to the psyche of the people at the forefront of climate impacts, and how much more of this their minds and resources can handle.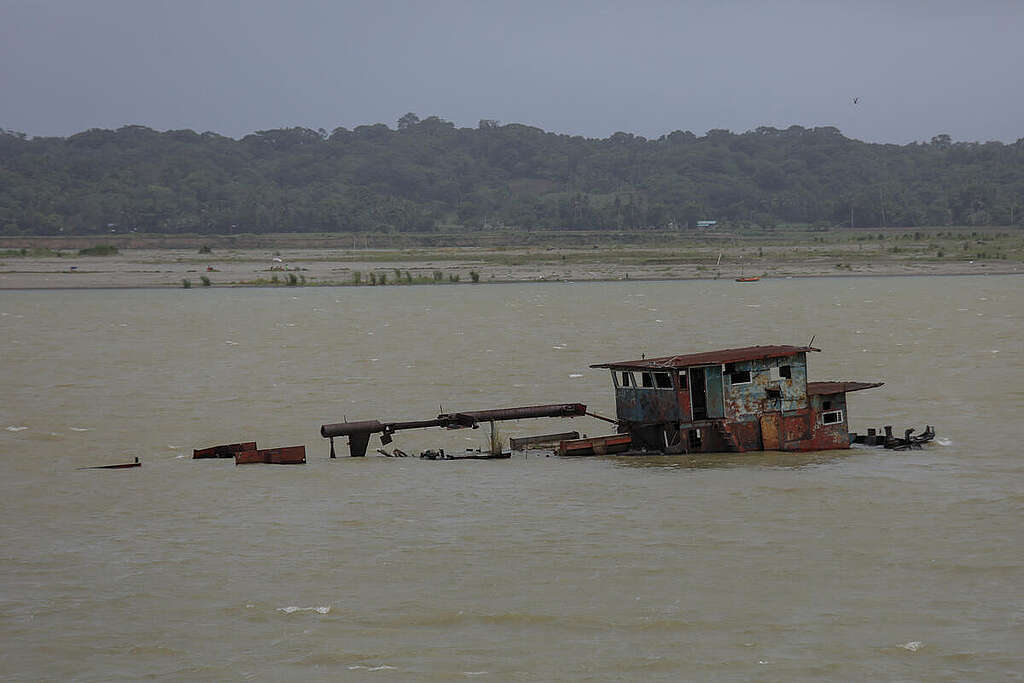 What is the impact of climate change and disruptive events such as evacuations on the communities?
It is important to point out that extreme weather events bear the thumbprint of climate change. While the science is rapidly advancing with regard to attribution, it's not going fast enough for communities in the front lines who have to deal with these impacts.
In this sense it is also a political problem because it reveals the gross imbalance of power not only between global north and global south countries, but also within global south countries that also have to deal with the realities of climate change on top of a host of other problems that root themselves in our colonial past. The impacts of climate change are intersectional in that it aggravates already existing asymmetries. These translate to gaps in preparedness because disasters are seen as singular rather than structural events and highlights the lack of established social safety nets as well as the politicization of aid, where communities are given priority so long as they provide the political capital for a local candidate, for instance, to win in the next elections.
These may not be impacts in the sense that mainstream media or even mainstream disaster risk response NGO work consider thoroughly, but these are the real impacts that communities report on the ground. It is in this context that communities understand the impacts of climate change in a deeper and more profound way than how we were built up to think about impacts. It is not just about the privation of basic needs, but the multiplication of structural problems that contribute to the long-term developmental stunting of communities and the reification of the status quo. The disruptions caused by extreme weather events such as typhoons are long-term.
How can the global loss and damages fund help climate vulnerable nations like the Philippines cope with increasingly severe climate disasters?
The reality is that adaptation limits of the most vulnerable countries are nearing their limit or in some cases have already gone past their tipping point. Having robust loss and damage mechanisms can provide a means for impacted communities to be compensated for losses that even the best mitigation and adaptation measures cannot address anymore.
This does not mean at all that adaptation should be deprioritized. Far from it. Adaptation strategies should be holistic, sustainable, and centered on community solutions. Numerous communities around the Philippines have taken it upon themselves to adapt to escalating climate impacts. Governments should heed the wisdom of these communities and extend all efforts to support these solutions.
But while much work needs to be done to adapt to these changing realities, discussions on having justice mechanisms like loss and damage shouldn't be left by the wayside nor treated as mere tokens by those that are the most responsible for this crisis. This is the reality that countries like the Philippines have to deal with – we not only have to think about adapting to these escalating impacts but we also have to ensure that communities have access to justice mechanisms to pursue the ones that bear the most burden when it comes to their responsibilities toward people and planet.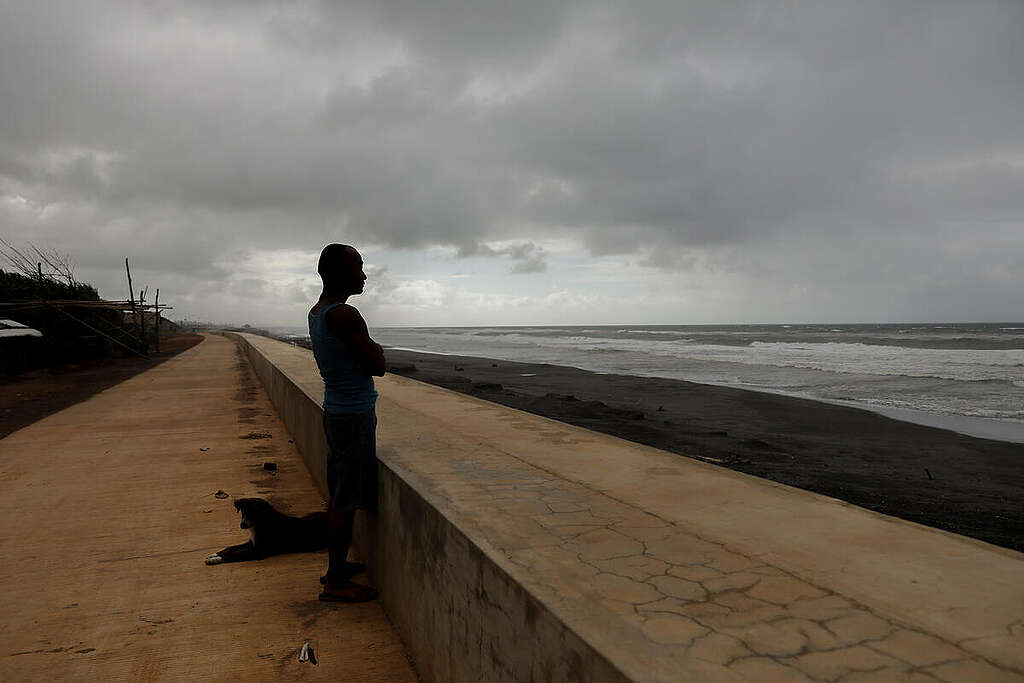 What are your hopes for the future?
First and foremost, my hope is that the corporations that wield so much power begin acknowledging their outsized role in the climate crisis, and that they begin real, honest, and empathetic conversations with governments and the communities that have been disproportionately impacted by climate change. This will inevitably lead to hard decisions for corporations to completely overhaul their way of doing business and turn away from fossil fuels, while at the same time agreeing to compensate impacted communities.
It is also my hope that the most vulnerable and impacted communities have amplified their voices to a point where they would be seen as equals among the biggest governments and corporations in the world. I also hope that the sustainable solutions that impacted communities undertake get to be seen and appreciated for what they really are: that in trying to protect themselves and what they love in the face of even greater climate change impacts, they are actually in turn protecting everyone on the planet.