Coal expansion by the Philippines' biggest energy companies will hinder the country's transition to a low carbon future, and can lock the Philippines into at least two more decades of overreliance on fossil fuels, environmental group Greenpeace said today in a press conference in Quezon City.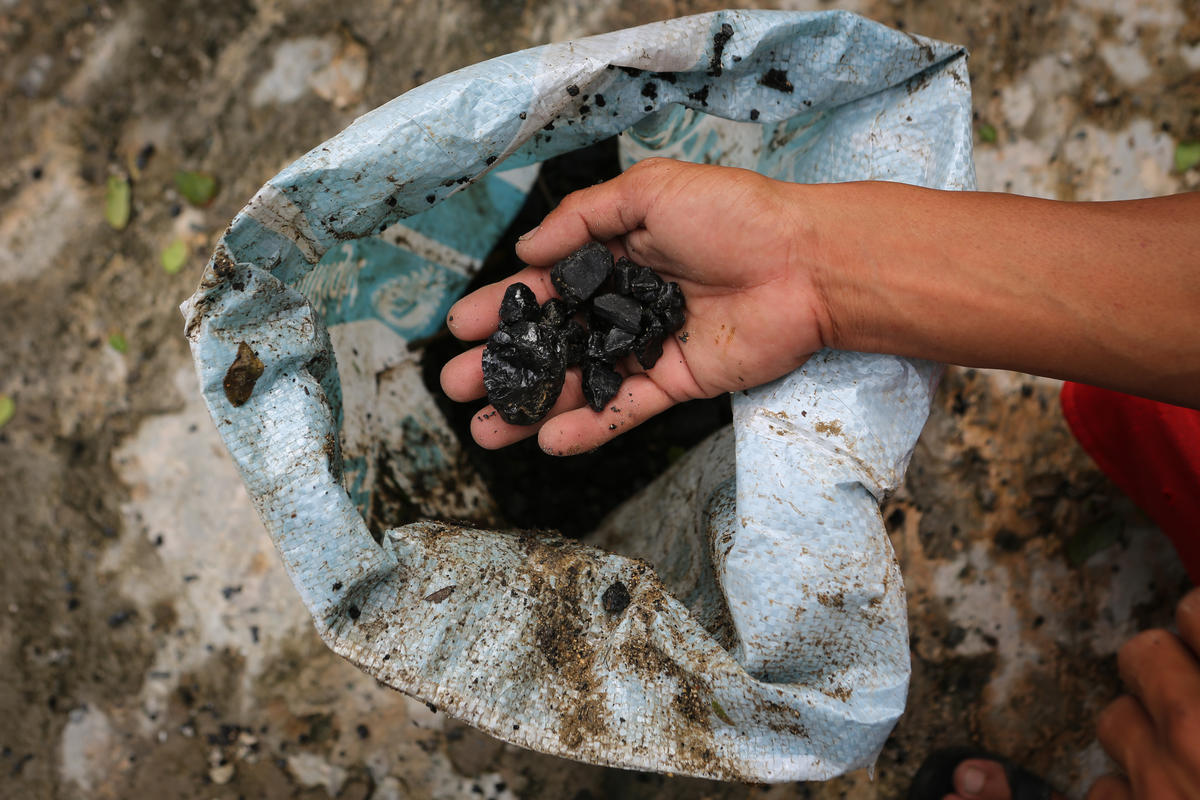 In a briefing paper[1], the group detailed how four of the country's biggest energy companies—San Miguel Corporation (SMC); Aboitiz & Co., Inc. (Aboitiz); Meralco PowerGen Corporation (Mgen); and DMCI Holdings, Inc. (DMCI)—are set to substantially increase their coal portfolios, more than doubling the country's current coal capacity should all their proposed coal projects push through. Because they account for more than half of the current and proposed power projects in the country, the shares of energy sources in their portfolios will be crucial in determining whether or not the country can comply with the low-carbon development path needed to address the global climate crisis.
"Clearly, the Philippine energy outlook is far from the clean energy scenario," said Khevin Yu, campaigner of Greenpeace Philippines. "While the rest of the world is moving away from fossil fuels and shifting to clean renewable energy, the Philippines is moving the opposite direction, largely because of pro-coal government policies that allow energy companies to keep building coal facilities despite their documented negative impacts on the climate, the environment and communities."
Of the four companies, SMC and Meralco/MGen have the most coal projects in the pipeline, accounting for 67.8% of all coal proposals as of 2019. The paper also shows that Meralco/MGen is seemingly set to become one of the country's major coal proponents with a proposal of 5,504.9 MW, a 672% increase in its current coal capacity. In contrast, proposed RE projects by SMC and Meralco/MGen amount to a meager 1,343 MW.[2]
The government's Philippine Energy Plan (PEP) 2017-2040 highlights the promotion of a low-carbon future as a strategic direction for the energy sector. The imperative to shift to a low carbon future is also reflected in the country's commitment to the Paris Agreement for a 70% emissions reduction below business-as-usual levels by 2030. A pronouncement by President Rodrigo Duterte's during the State of the Nation Address last July further gave a directive to fasttrack RE. Analysts have moreover identified that coal facilities are in danger of ending up as stranded assets as the world shifts to RE. However, none of these have not made a dent in decreasing coal proposals in the country.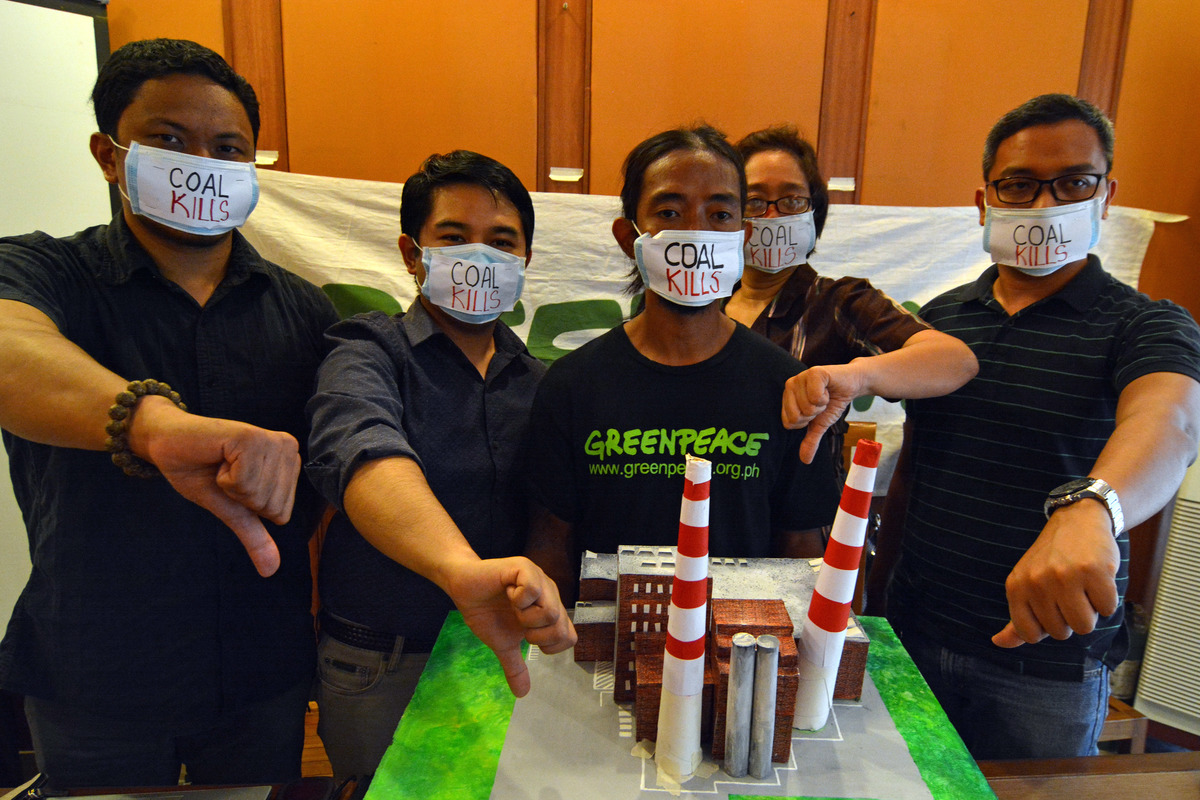 To facilitate the country's low carbon future, Greenpeace is calling on the country's energy companies to remove coal from their portfolios, starting with halting all plans for coal expansion, then phasing out existing capacity and replacing these with RE. Additionally the group is calling on the Duterte administration to immediately order a moratorium on all new coal power plants; and the Department of Energy (DOE) to create an ambitious energy transition plan that would prioritize RE as the country's main energy source; and to remove financial incentives and all other forms of support for coal.
"The country's biggest energy companies can either make or break the future of the country's energy landscape," said Yu. "Current commitments for renewable energy development are not enough. These companies must realize and acknowledge that any coal expansion will block the country's efforts toward a sustainable low carbon future, and lessen our chances to avert the worst impacts of the climate crisis."

---
Notes:
[2] 2019 DOE data shows that SMC is set to triple its already existing 1,259 MW installed capacity of coal-fired power plants by 4,933 MW more from coal, and only 1,230 MW proposed RE projects. Aboitiz, for its part, has twice more proposed coal projects than proposed RE projects. Meralco is set to become a major coal proponent, with 5,470 MW of coal projects in the pipeline – the largest among all energy companies – while only proposing 84.9 MW of renewable energy. DMCI proposes 700 MW more coal, and none for RE, except for off-grid projects.

Media Contacts:
Khevin Yu, Campaigner, Greenpeace Philippines, +63 998 966 4807, [email protected]
JP Agcaoili, Communications Manager, Greenpeace Philippines, +63 949 889 1334, [email protected]