Treaty must reduce corporate plastic production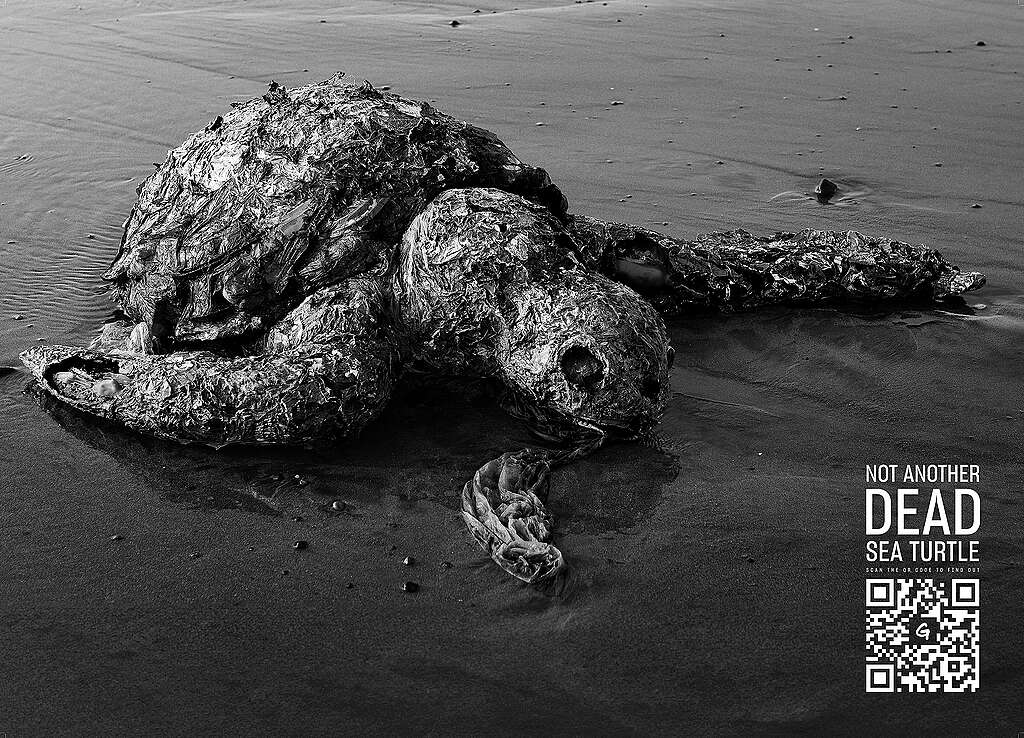 MANDALUYONG CITY, Philippines — In celebration of Plastic Free July, Greenpeace Philippines has taken a bold stance, pushing for a strong and ambitious Global Plastics Treaty—one that addresses unrelenting plastic production by corporations—through its evocative Black and White Campaign.
The campaign features a series of disconcerting images captured by acclaimed photographers in the country, featuring lifeless sea animals washed ashore in eerie black and white tones. However, upon a closer look, a startling revelation unfolds: these carcasses are not real animals, but life-size replicas made from used plastic, symbolizing the tragic fate of countless animals due to plastic pollution. An estimated 170 trillion plastic particles are adrift in our oceans, choking our marine ecosystems and entering the food chain.
The Black and White campaign surfaces the reality that plastic pollution is causing harm to all life on Earth, humans and animals alike. As the campaign continues, the numerous impacts of the plastic life cycle from production to waste will be revealed, highlighting that plastic has equally serious effects on people.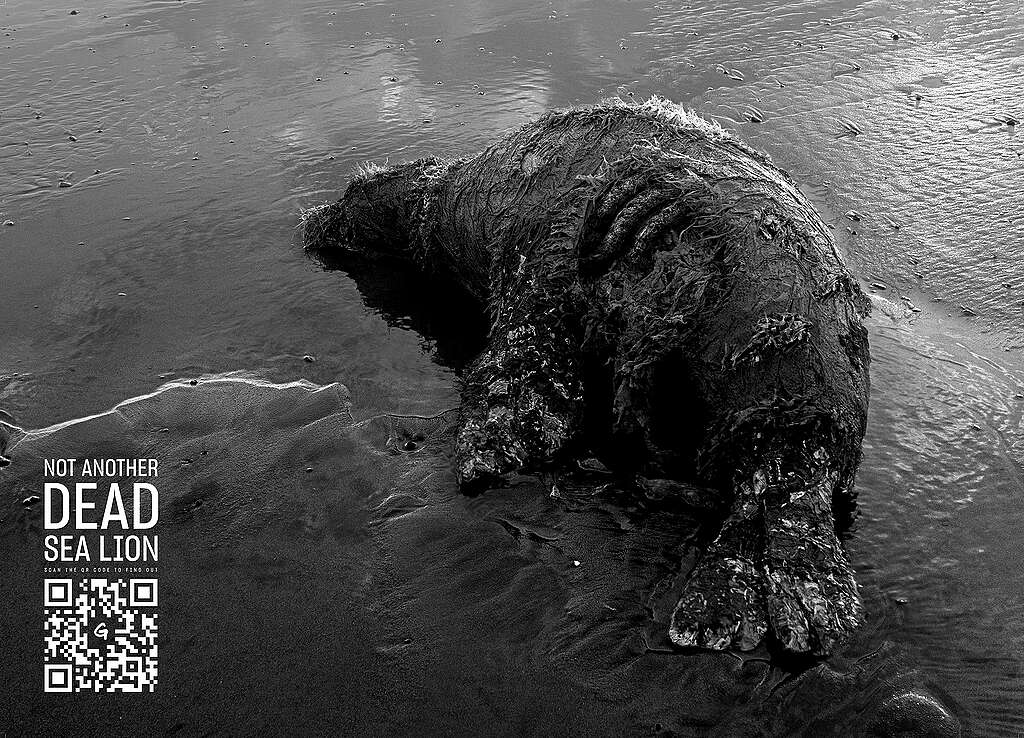 "Plastic pollution is more than just trash in our oceans. With plastic's overproduction, humanity is at risk. Its impacts reach far and wide, posing a grave threat to biodiversity and our food system, while also harming people's health, exacerbating social injustices, and fueling the climate crisis," said Greenpeace Philippines Campaigner Marian Ledesma. "The Black and White campaign vividly illustrates the urgent need for a strong Global Plastics Treaty, transcending boundaries to protect our planet and all its inhabitants from the relentless impact of plastic pollution."
Plastic pollution is everywhere. Alarming levels of microplastics have infiltrated the food and water we consume, the air we breathe, and have even found their way into our organs and bloodstream. In the Philippines, recent studies reveal the presence of microplastics in the air of Metro Manila and in the waters of Laguna de Bay and Tañon Strait. Additionally, plastic pollution disproportionately affects marginalized communities, such as fisherfolk grappling with damages to their fishing gear and decline in fish stock, and urban poor communities facing the risk of plastic-induced flooding.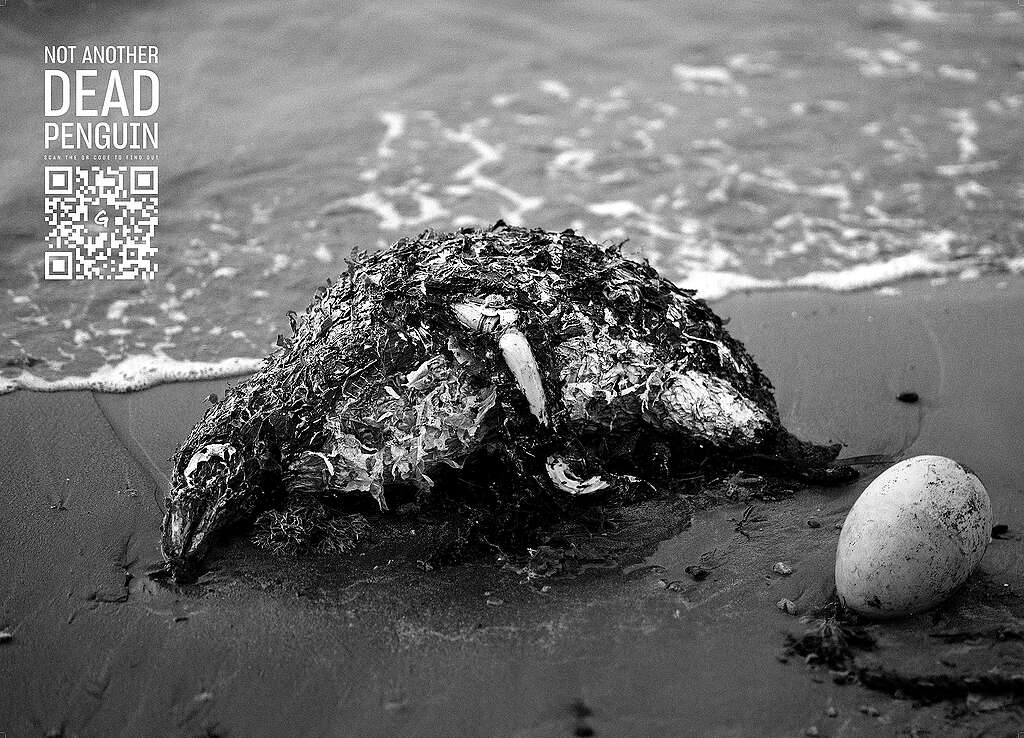 Despite these grave impacts of plastic pollution, corporations continue to increase their production of plastic. A report from the Organisation for Economic Co-operation and Development shows that global annual plastic production skyrocketed from 234 million tonnes in 2000 to a staggering 460 million tonnes in 2019, with projections indicating a tripling by 2060. To make matters worse, only 9% of all plastic has been recycled globally, yet corporations still use recycling as an excuse to promote a single-use model, prioritizing their interests over the well-being of communities and the environment.
Plastic production is also a significant contributor to the climate crisis as 99% of plastics are made from oil and gas. By 2030, annual greenhouse gas emissions from plastic could equate to those produced by 295 500-MV coal plants annually (1.34 gigatons), with the cumulative emissions projected to reach 56 gigatons by 2050.
A strong and ambitious Global Plastics Treaty will halt plastic pollution at its roots, and prevent this system of plastic greed from progressing.
"The Global Plastics Treaty is our once-in-a-generation opportunity to address the plastic pollution crisis head-on. Greenpeace calls for a strong treaty that encompasses comprehensive measures, including eliminating plastic pollution from production to disposal, capping and phasing down plastic production, and ensuring a just and inclusive transition to a low-carbon, zero-waste, toxic-free, and reuse-based economy," said Ledesma. "Most importantly, the treaty must advocate for a human rights-based approach, aiming to address the injustices experienced by people, the environment, and communities alike. World leaders must put a strong treaty in black and white."
The Black and White Campaign stands as an urgent call for the realization of a strong and ambitious Global Plastics Treaty. For more details about the campaign, visit www.blackandwhite.works
---
Notes to Editors:
Please use the photo attached to the email, or choose from other photos in this Drive folder. Please credit the photos to: Greenpeace
To explore the interactive features of the website, visit www.blackandwhite.works
You may view the Black and White videos on our Facebook Videos, Instagram Reels, or YouTube Channel.
---
For more information, please contact:
Eunille Santos, Digital Campaigner
Greenpeace Philippines | [email protected] | +63 9175411248

Maverick Flores, Communication Campaigner
Greenpeace Philippines | [email protected] | +63 9176211552