Long before the spread of the coronavirus pandemic, the Philippines has already been at risk with exposure to hazardous materials. Developed nations have been contracting companies to ship their waste to Asia for years, but with many countries closing their borders to incoming shipments of trash, Southeast Asian countries like the Philippines are now a more frequent recipient of foreign waste.
DUMPING GROUNDS: With every shipment of foreign waste, the Philippine waste system is further burdened with handling residuals unfit for recycling or reuse. As the garbage piles up, we begin to see how countries with insufficient policies slowly become the world's dumpsites.
WASTE SHIPMENTS EXPOSED: Waste from South Korea and Hong Kong, illegally imported through false customs declarations, are discovered in 2018 and 2019 by Philippine officials. In 2013 and 2014, shipping containers holding over 2,400 tons of waste from Canada were uncovered and languished for years.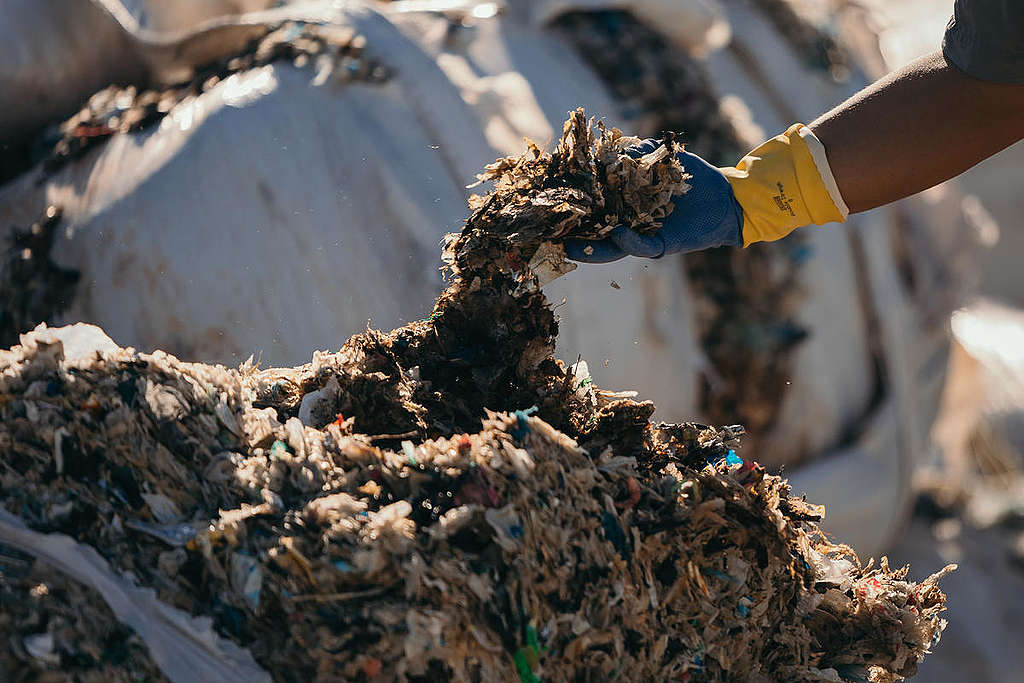 FALSE DECLARATIONS: Containers full of mixed waste like the one pictured above get through customs mislabeled as recyclable materials. In reality most of the waste is unsuitable for recycling. Further analysis of the Canadian waste showed that 64% were residuals that could not be recycled or composted. Of the waste that can be recycled, some end up in unregulated facilities due to the country's lack of proper recycling facilities. Workers at these facilities have no personal protective equipment, and safety standards there are non-existent.
TAKE BACK YOUR TRASH: Protesters led by the EcoWaste Coalition gather outside the Canadian Embassy in Makati City in April 2019 to urge Prime Minister Justin Trudeau to respect the ultimatum set by President Rodrigo Duterte for the immediate repatriation of its trash. The thousands of tons of illegally shipped Canadian garbage is in violation of the Basel Convention on the Control of Transboundary Movements of Hazardous Wastes and Their Disposal.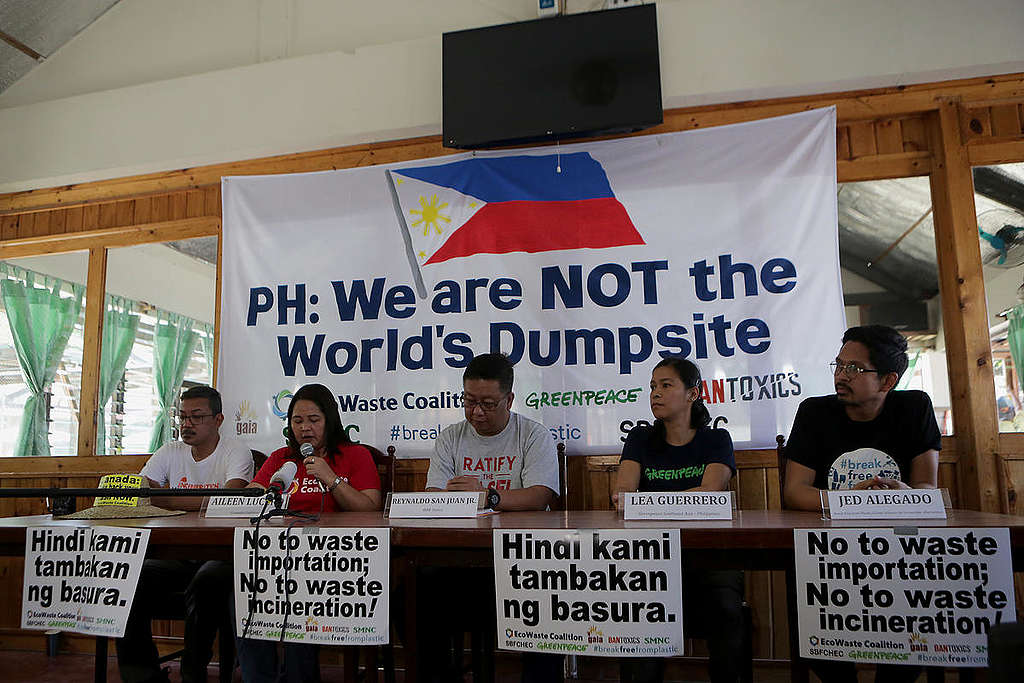 BAN WASTE IMPORTS: As more and more cases of illegal waste shipments are discovered over time, environmental organizations have noted loopholes in Philippine laws and poor enforcement of regulations. Local NGO groups, including Ecowaste Coalition, Greenpeace Philippines, Global Alliance for Incinerator Alternatives, BAN Toxics, and the global Break Free from Plastic movement, reiterated the call for the Philippine government to ratify the Basel Ban Amendment, which prohibits the import of all waste for any reason, including "recycling".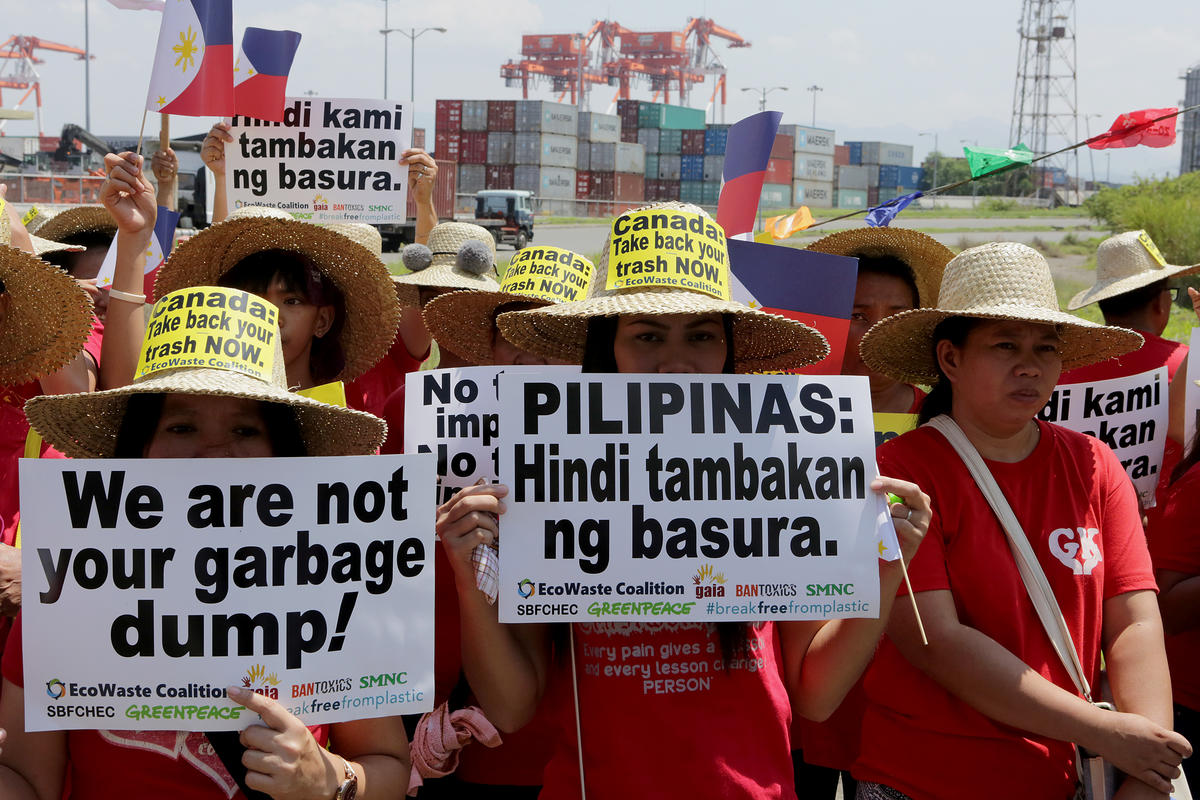 RETURN TO SENDER: Environmental activists on the day that 69 containers of the Canadian waste shipments are loaded onto the MV Bavaria, a cargo vessel hired to transport the containers back to Canada.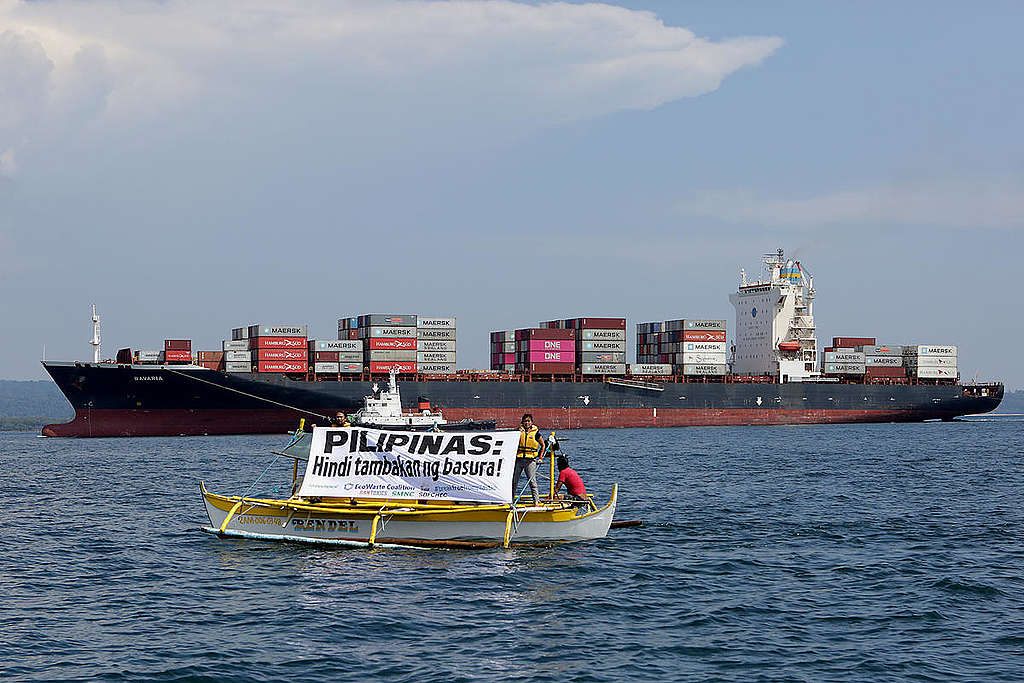 NOT THE WORLD'S DUMPSITE: Greenpeace activists unfurl a banner in front of the MV Bavaria, declaring that the Philippines is not a dumpsite. Despite the repatriation, waste from Canada and other countries still remain in the Philippines' custody, waiting to be shipped back to their points of origin.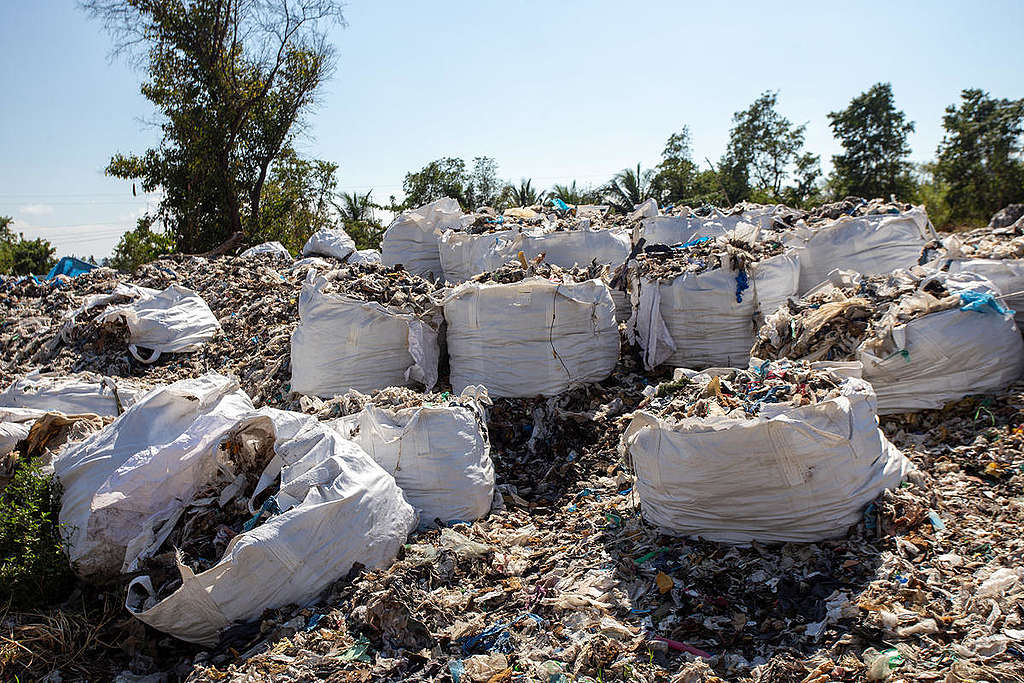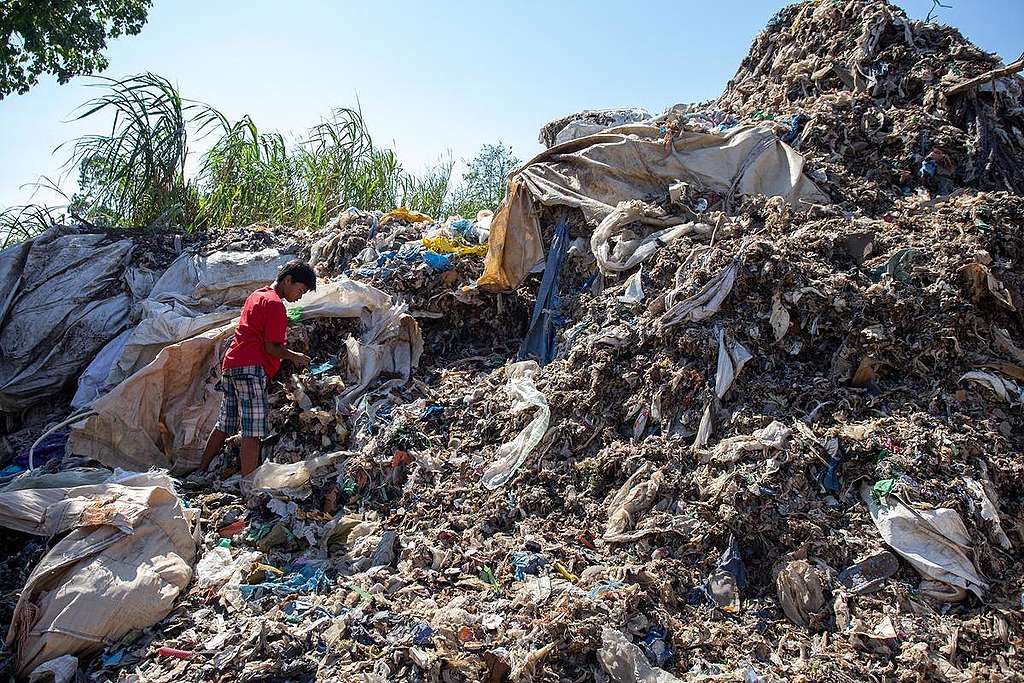 ELUDING AUTHORITIES: Even more troubling, Greenpeace and EcoWaste Coalition believe that there are more illegal waste shipments which have not been discovered. The publicized cases of Canadian, Hong Kong, Australian and South Korean waste only represent a fraction of the mixed waste that slips into the country.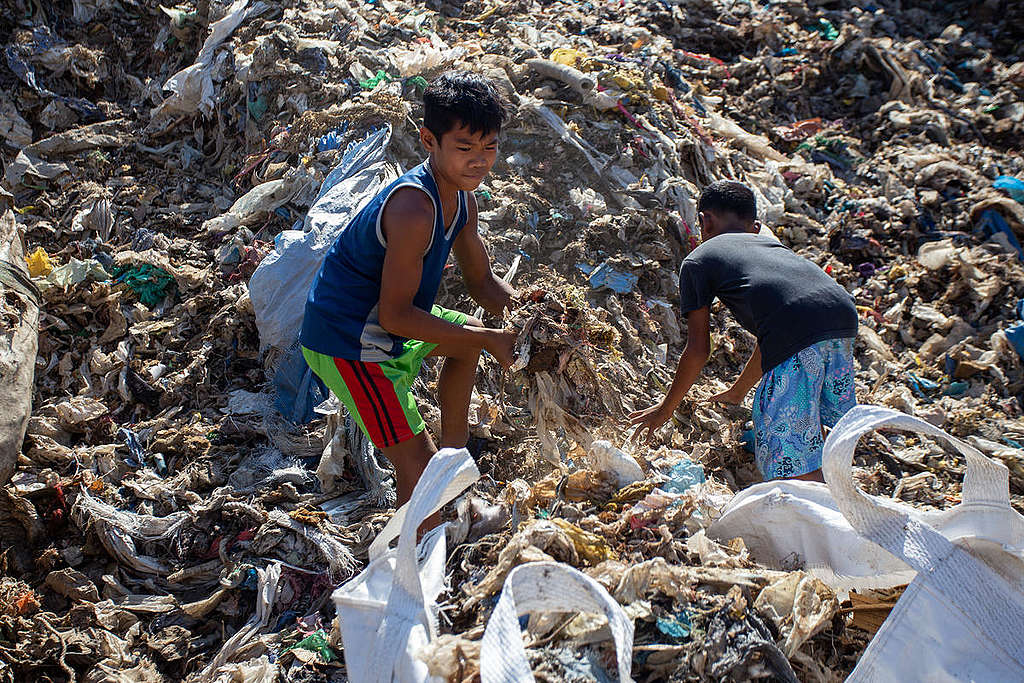 OPEN TO EXPLOITATION: If the policy gaps identified by environmental groups are left unchanged, these could leave the country vulnerable to the continuation of the waste trade which brings in hazardous materials and misdeclared recyclables into the Philippines, especially with the proliferation of household and medical waste due to the global pandemic.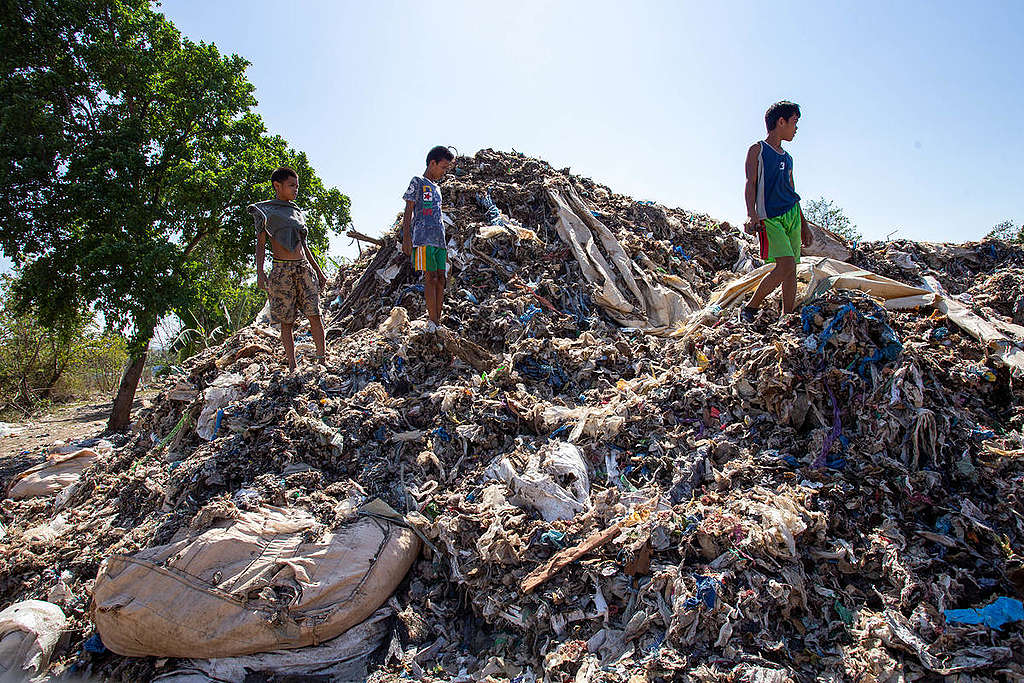 As the Philippines begins to rebuild in a post-pandemic world, legislators must enact robust policies designed to protect people and ecosystems from harm. The ratification of the Basel Ban Amendment and passage of a waste importation ban will ensure that Filipinos' rights to a healthy and balanced ecology are protected. A total ban on waste trade will allow us to develop a #BetterNormal with stronger communities resilient to both pandemics and the bigger climate crisis.