What if? Asks a new short film from Greenpeace.
What if the solution for overcoming our freshwater crisis and reducing climate change emissions came from farmers?
The very group bearing the brunt of the blame for the contamination of our waterways.
Greenpeace has been travelling New Zealand talking to farmers who've discovered better ways to farm. New techniques that are regenerating the environment and saving our rivers.
The environmental organisation has created a short doco about these farmers entitled "The Regenerators."
"Farming holds the key to saving our environment, cleaning up our rivers, locking away climate emissions and rebuilding biodiversity," says Greenpeace agriculture campaigner Genevieve Toop.
"All that is missing to make it happen is the support from farming leadership and the Government to help farmers make the transition."
Agriculture is New Zealand's largest land-user. It is the country's single biggest climate polluter and a major source of water contamination. It has also been a big player in the decline of our native species.
But farmers are proving that regenerative methods can turn this dire situation around.
"These farmers have gone so much further than just fencing off their streams, they're looking at farming in a whole new way and we believe their models are the future of agriculture."
"By diversifying pastures and farm systems, building healthy soil, reducing costly and environmentally damaging inputs like chemical fertiliser and lowering stocking rates, farms can make profit and regenerate the environment" says Toop.
"Despite Fonterra's flashy ad's, intensive dairying is losing its social licence because of the state of our rivers. Those problems are not going to go away so the farming leadership and the government need to pull finger and start taking regenerative farming seriously."
Greenpeace is calling on the Government to redirect 480 million dollars currently being used to finance big irrigation and more intensive dairying into a fund designed to support NZ farms to transition to regenerative agriculture.
This demand is part of a the Freshwater Rescue Plan, a challenge laid down before political parties by coalition of other organisation and experts in launched in June of this year.
"The farmers that are in our video have the strength to face up to the problems, and the bravery, creativity and determination to turn those problems into solutions. It's time the Government and the farming leadership got in behind them."
ENDS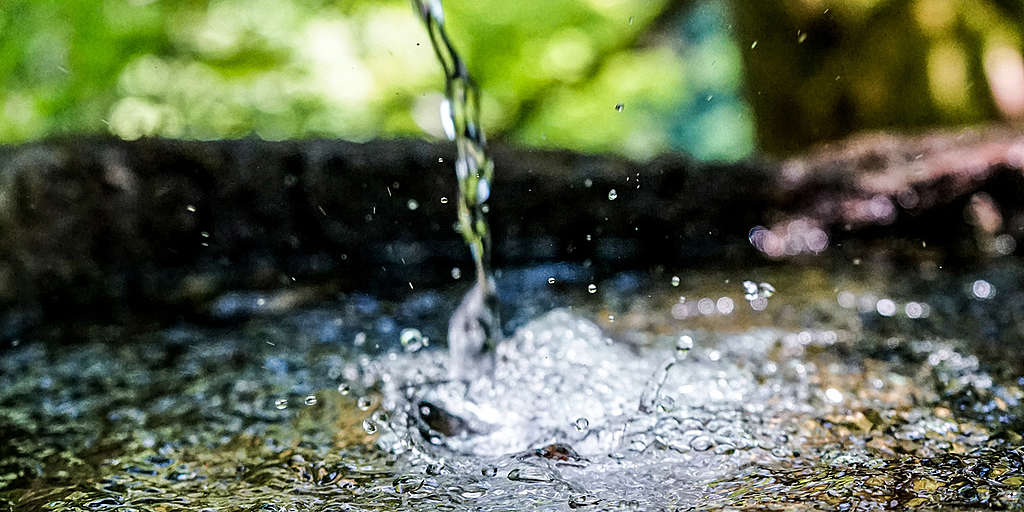 Save Our Rivers
Synthetic nitrogen fertiliser is added to grass to make it grow faster. More grass means more cows – that means more climate and river pollution.
Take Action