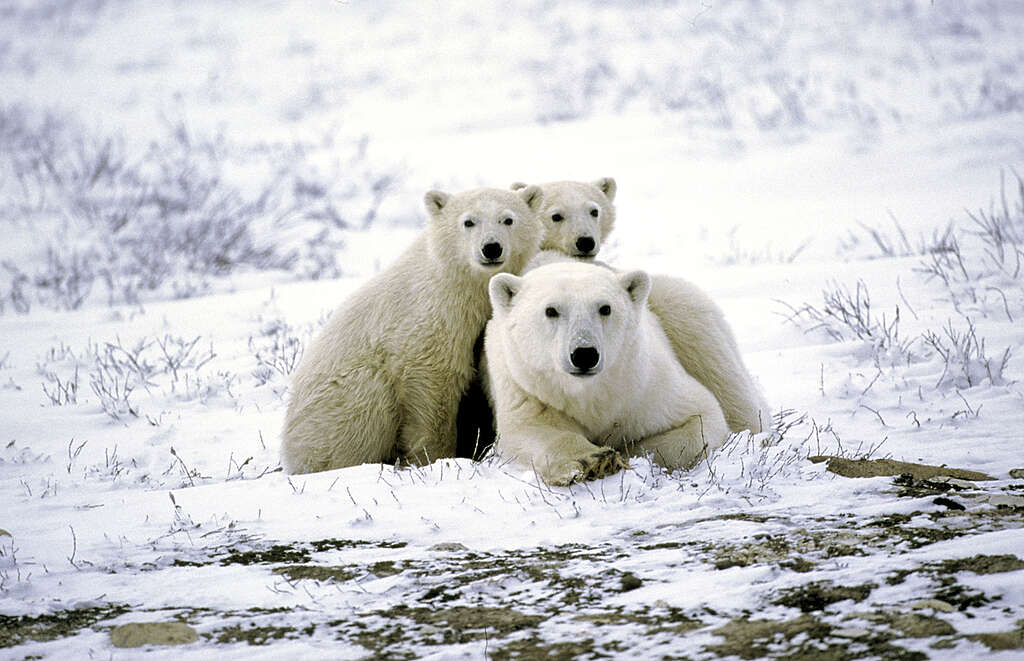 Polar bears – the distinguished ambassadors of the Arctic. The largest bear species in the world, polar bears embody the stunning resilience of nature, gracefully navigating the icy landscapes they call home. Already under threat from rising temperatures and melting ice caps, these magnificent creatures face a new and alarming threat – plastic pollution invading their habitat.
A heart-wrenching image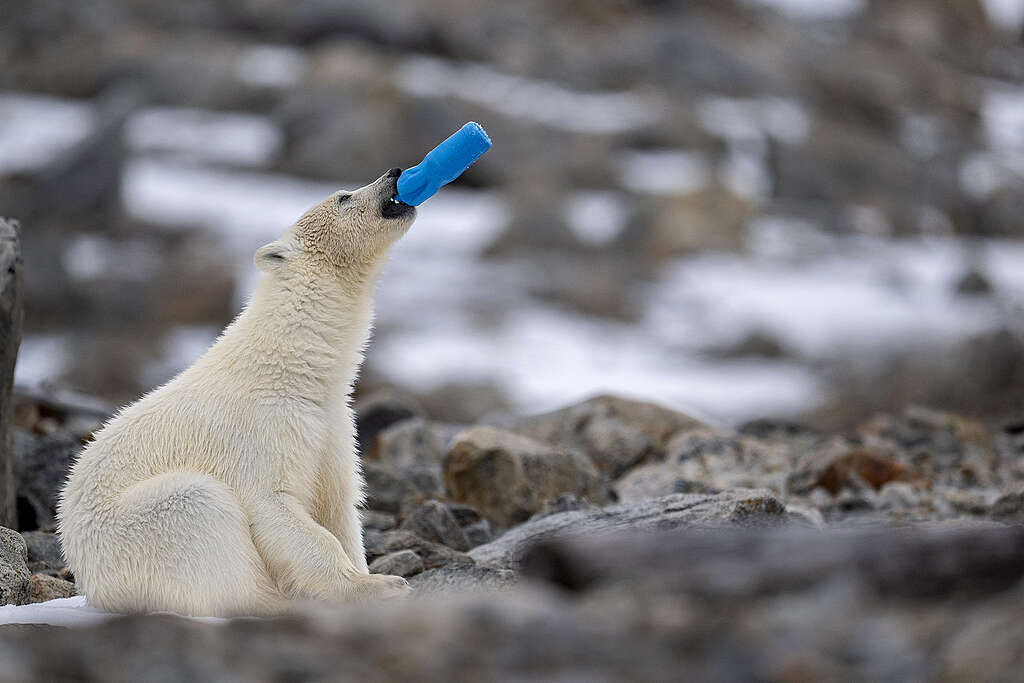 In June 2023, Roie Galitz from Greenpeace captured this distressing image of a polar bear cub chewing on a discarded plastic bottle. This seemingly innocent moment highlights the profound pervasiveness of plastic pollution on animals. Plastic has no business being in the Arctic. Thankfully, this polar bear cub was unharmed and didn't swallow the bottle. But the image is a stark reminder of plastic's danger to these animals and their ecosystem.
Plastic pollution is a global issue
Plastic pollution is not a localised issue; it's a global crisis that demands immediate attention. The biggest corporate plastic polluters are soft drink producers, such as Coca-Cola, PepsiCo and Nestle, making over 100 billion single-use plastic drink bottles a year!
Shockingly, the recycling rate for all the plastic ever made is only 9%, leaving the majority to end up in landfills, shipped offshore and incinerated in places like Malaysia, or contaminating the oceans — even the fragile Arctic ice. Pollution from plastic travels and infiltrates even the most remote and delicate ecosystems.
Plastic pollution is not limited to waste. Emissions are released into the environment at every stage of the plastic lifespan, from the extraction of fossil fuels to manufacture, distribution and disposal. Plastic lasts for hundreds of years, so emissions from plastics persist in the environment for a very long time.
A bold solution: A strong Global Plastics Treaty
Greenpeace is on the frontlines of advocating for change. By urging for a robust Global Plastics Treaty at the United Nations, Greenpeace is working to hold big plastic polluters accountable for their actions. Just as people power helped protect the oceans by securing a global oceans treaty, a strong global plastics treaty could lead the world towards a plastic-free future. This would benefit not only the polar bears but also the entire planet.
Local and global action
But we can't do this without you. Your support is crucial in turning the tide against plastic pollution. With the generous contributions of our supporters, Greenpeace can actively participate in negotiations and lobby for strict plastic regulations on a global scale. Your donations power Greenpeace's efforts to hold plastic-producing corporations accountable, call on governments to take decisive action and promote sustainable alternatives.
At a local level, your support enables initiatives like the campaign to ban single-use plastic bottles. Every year, it's estimated corporations like Coca-Cola sell about a billion plastic bottles here in New Zealand – the time has come for action. You can help make this happen – we banned plastic bags, so now it's time for the bottle! Every supporter like you is integral to the mission, and your collective efforts can spark positive change worldwide and here in Aotearoa.
A vision of a plastic-free future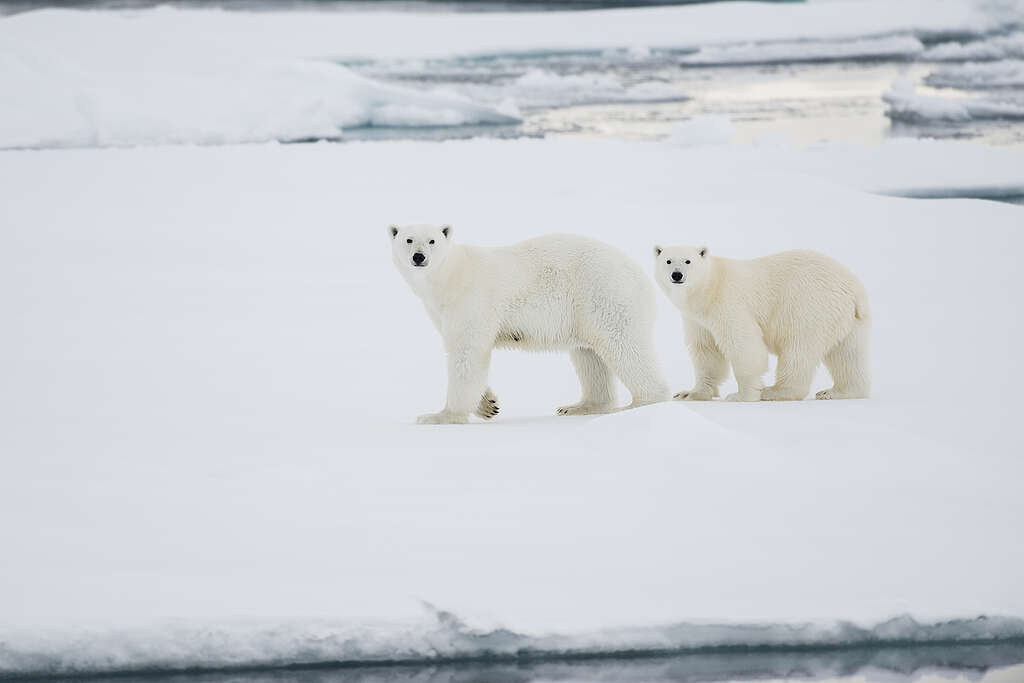 Imagine a future where polar bears roam free in a pristine environment without plastic pollution. This vision can become a reality through unified global and local actions. By working together, we can create a domino effect of positive change that transcends borders and transforms the world.
A call to action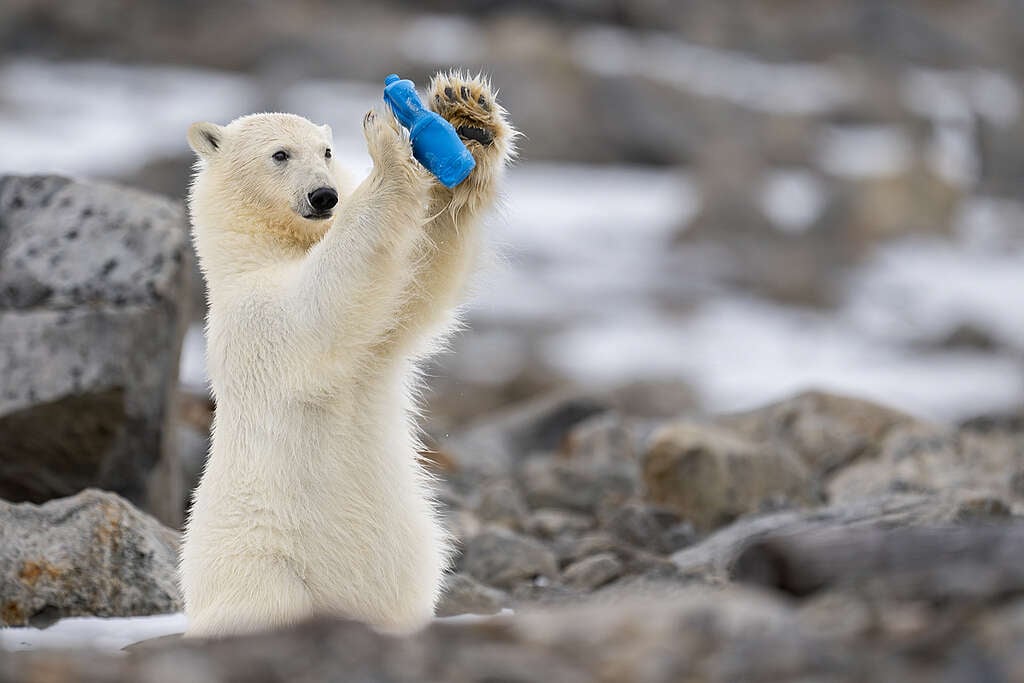 The heart-wrenching image of a polar bear cub playing with a plastic bottle is a call to action. The time to address plastic pollution is now. With your commitment and support, we can create a plastic-free future that safeguards these incredible creatures and their habitats. Let's stand united against plastic pollution and ensure that polar bears and all of nature can thrive without the threat of plastic harm.