Greenpeace Czech Republic supported a photographic project by David Těšínský and Denisa Štěrbová who went to the Brazilian states of Acre and Amazonas to document the impacts of this year's devastating fires in the Amazon forests on indigenous people. Now Greenpeace is helping the photographers to spread the stories of people suffering because of the fires. Analysis of the burned territory proves that Indigenous tribe areas were much more often targeted by intentional fires this year than in previous years.
During September and October, Czech photographers visited two indigenous tribes – Huni Kuin and Apurina – and one local organic farmer. All three cases are linked by the fact that the people documented on the pictures have lost parts of their home and ability to have a sustainable livelihood.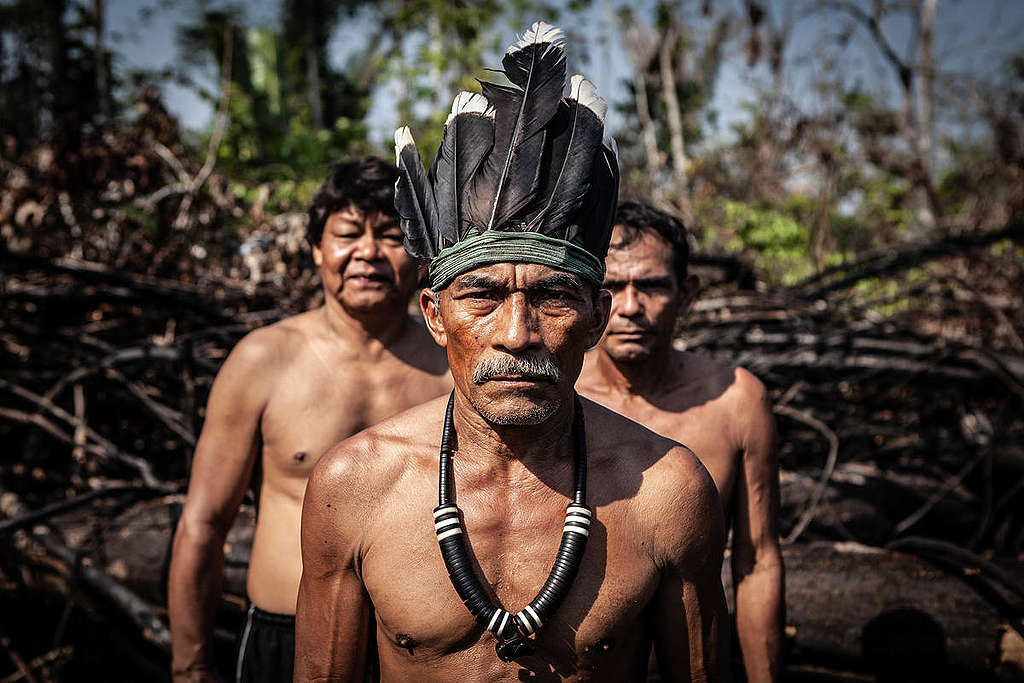 Indigenous territories have faced more frequent and widespread fires this year, according to the latest data from the National Institute for Space Research (INPE). The data show that the criminals who set fire to forests are deliberately attacking protected Indigenous areas. The agencies, which should protect the indigenous territories from logging and burning, are under the reign of Brazil's new president Jair Bolsonaro who has weakened them cut their budgets.
The number of fires in Amazonian Indigenous lands more than doubled in the first nine months of 2019, compared with the same period last year, rising from 2,544 to 5,161. Conservation units in the rainforest saw a 61% rise in fire hotspots, from 6,786 to 10,919, in the same period.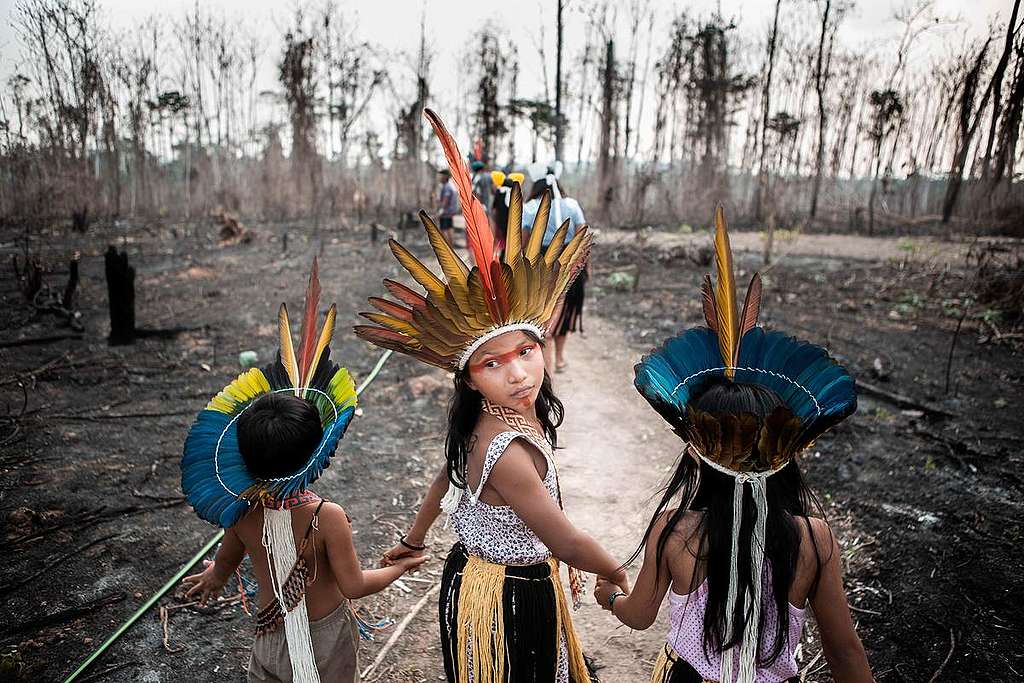 Lukáš Hrábek, GP CZ press officer, says:
"There are plenty of stories of sadness and despair like the ones Czech photographers in Brazil have witnessed this year. Unfortunately, the anti-ecological policies of president Bolsonaro have motivated local criminals who set fire to the forests to invade the most protected areas where Indigenous tribes live."