Brussels – Today's likely approval by European governments of new mandates to start fresh trade negotiations with the US could raise the infamous TTIP from the dead, despite concerns over the US's announced withdrawal from the Paris climate agreement. TTIP, the failed EU-US trade deal, is on ice following huge public outcry.
European ministers are expected to approve the mandates at a meeting in Brussels today. The French government has announced that it will vote against the approval, in the knowledge that their vote is not needed to start negotiations.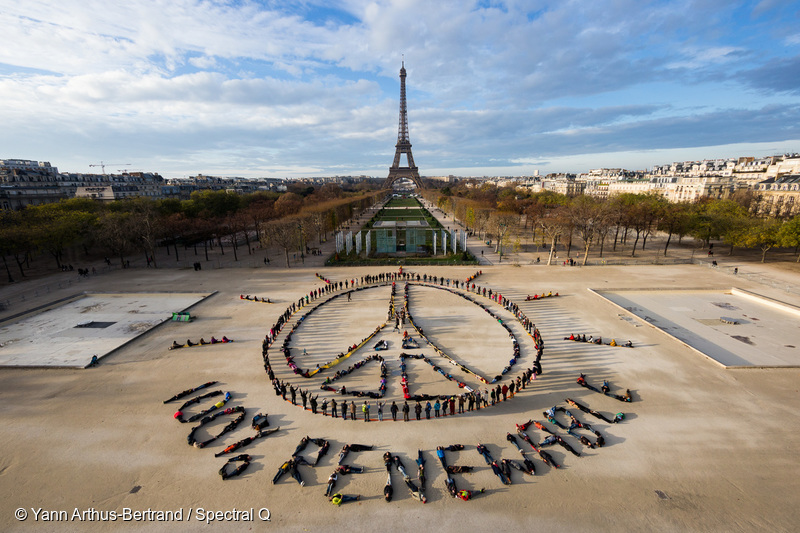 Greenpeace is calling on the European Commission and national governments not to enter into trade negotiations with any country that is not an active participant in the UN Paris climate agreement.
Greenpeace trade spokesperson Naomi Ages said: "Full commitment to act on climate change must be a red line for any trade deal negotiated by the EU. EU-Trump trade talks would seriously call into question the EU's resolve on climate change, just as scientists warn the window to avoid climate chaos is closing fast. The EU must not trade away our future to please powerful multinationals."
The approval of trade negotiating mandates would be in direct contravention of the European Parliament's "climate diplomacy" resolution of summer 2018 and its climate change resolution in March 2019. The resolutions made ratification and implementation of the UN Paris climate agreement a requirement for countries wanting to enter into trade deals with the EU.
In March 2019, France, Spain and Luxembourg stated that compliance with the Paris climate agreement must be a condition for entering into trade talks. So far only France has said that it would vote against the granting of trade mandates, which would not be enough to block their approval.
Contacts:
Naomi Ages: +1 908 872 0432, [email protected]
Greenpeace EU press desk:  +32 (0)2 274 19 11, [email protected]
For breaking news and comment on EU affairs: www.twitter.com/GreenpeaceEU
Greenpeace is an independent global campaigning organisation that acts to change attitudes and behaviour, to protect and conserve the environment and to promote peace. Greenpeace does not accept donations from governments, the EU, businesses or political parties.