The Greenpeace Fleet
For more than 50 years, Greenpeace has been sailing the world's oceans protecting our planet and fighting for environmental justice.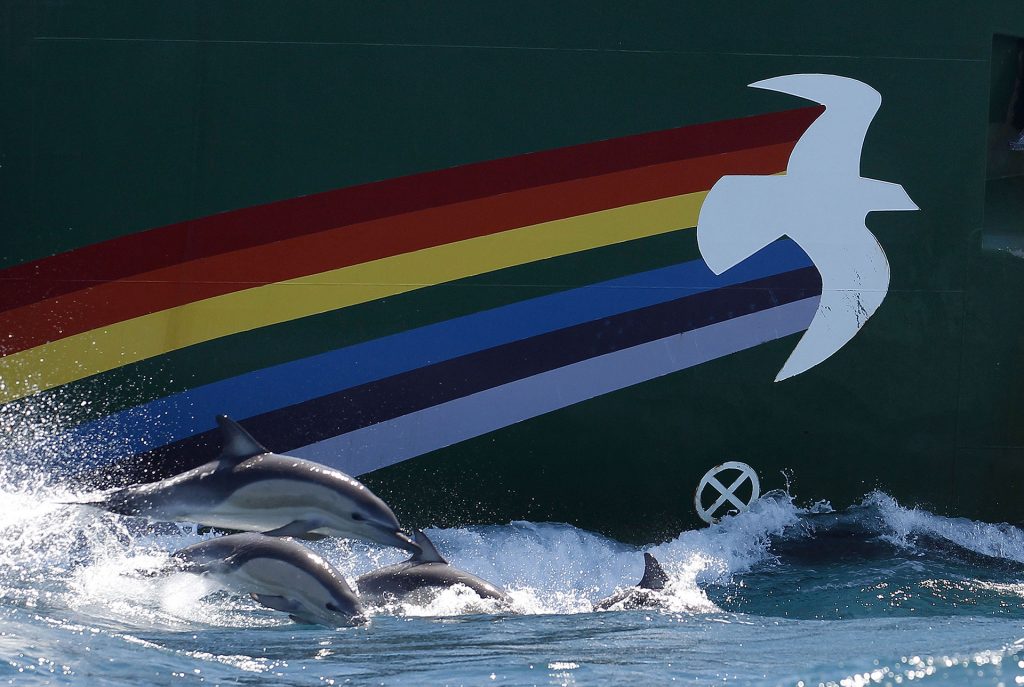 From obstructing nuclear tests in the Pacific, to documenting plastics in our oceans; from conducting research into the effects of climate change in the Arctic, to stopping shiploads of illegal timber leaving the Amazon; from bringing humanitarian relief to communities devastated by extreme weather to collaborating with local authorities to arrest illegal fishing operations in West Africa – our ships are fundamental to Greenpeace campaigns.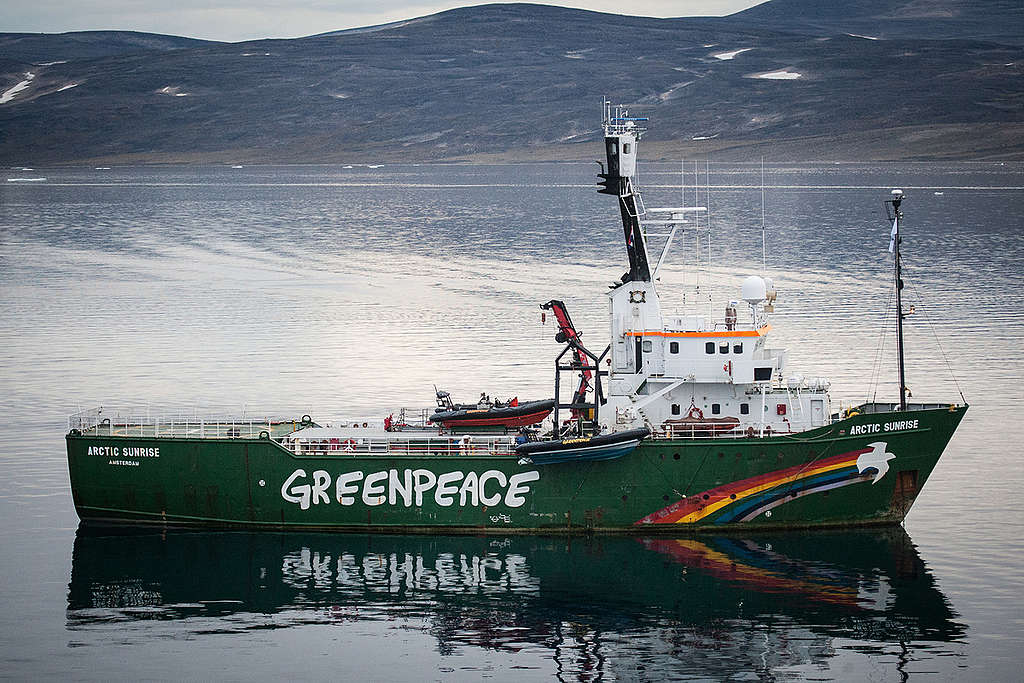 The Arctic Sunrise
Designed as an icebreaker, the Arctic Sunrise has witnessed the wonders of the coldest places on Earth. It's been part of the Greenpeace fleet since 1995 when it took its first trip to the North Sea to document marine pollution by oil from offshore installations. Since then, the ship has been all over the planet, including the Congo, the Amazon and a three-month expedition to the Antarctic to conduct scientific research on biodiversity in the region.
The Rainbow Warrior
The Rainbow Warrior is an undisputed icon. Synonymous with breaking boundaries and fearless campaigning, Greenpeace has sailed with the name Rainbow Warrior since 1978. Our current sailing ship has been patrolling the world's oceans since 2011.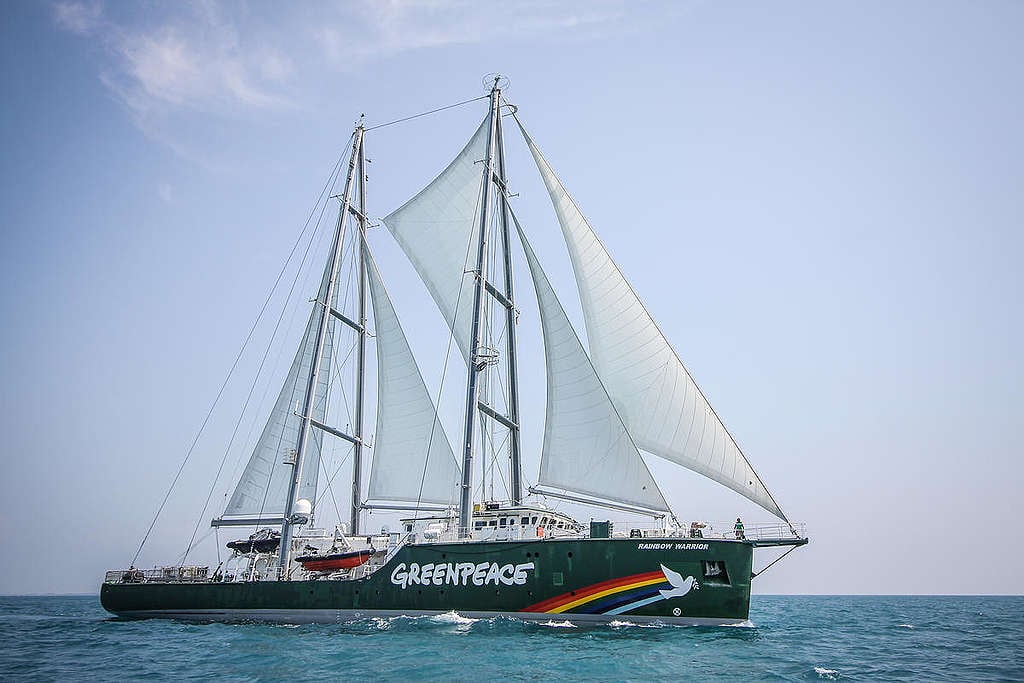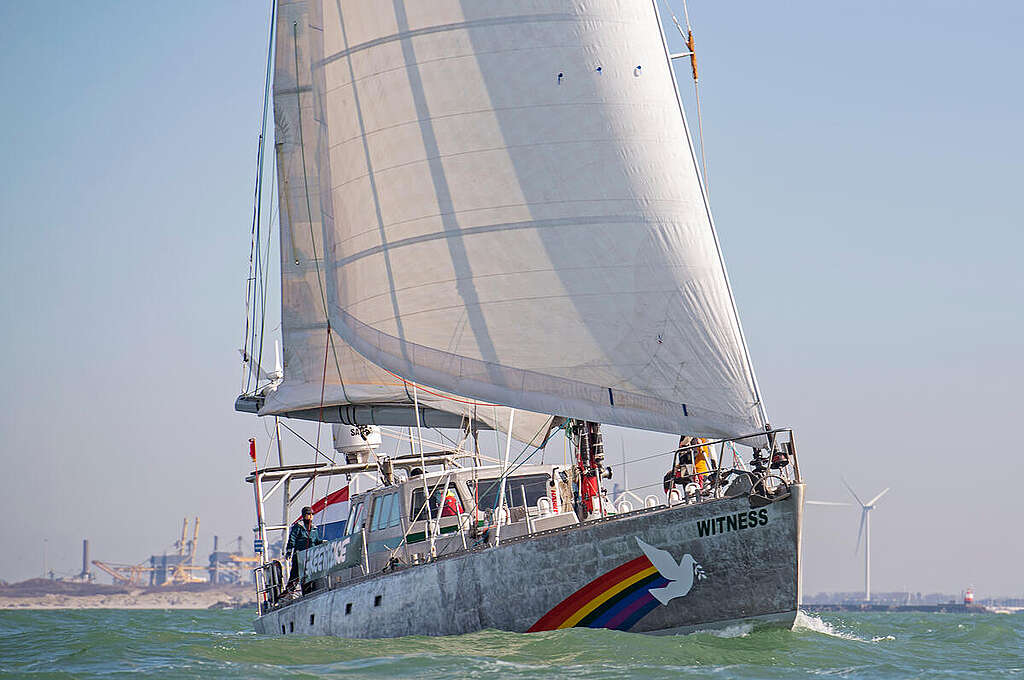 The Witness
The Witness is the newest and greenest vessel in the Greenpeace fleet. At 22.5 metres long, it is also the smallest and, due to a lifting keel and rudder, is able to navigate shallow waters that are inaccessible to larger ships.

Built in 2003 in South Africa and previously known as Pelagic Australis, the Witness was launched in Greenpeace colours in 2021 and embarked on its first campaign operations in early 2022 following a green refit, which included improvements such as solar panels, wind turbines and an optimised power management system.
Where are we now?
Our ships document the marine ecosystems and biodiversity at risk from more oil & gas
From the Gulf of Mexico and the Argentine Sea to North West Australia, communities living on the frontlines of oil & gas production are paying an unbearable price: they lose their homes, their health and income. They lose their heritage and culture.

Greenpeace ships have sailed across three seas to research marine ecosystems and biodiversity that are threatened by an expanding fossil fuel industry.

Watch the stories from campaigners on board the Arctic Sunrise, the Rainbow Warrior and the Witness and join the movement to protect our oceans, stop all new fossil fuel projects and demand climate justice NOW.