The Witness
The Witness is the newest and greenest vessel in the Greenpeace fleet. At 22.5 metres long, it is also the smallest and, due to a lifting keel and rudder, is able to navigate shallow waters that are inaccessible to larger ships.
Built in 2003 in South Africa and previously known as Pelagic Australis, the Witness was launched in Greenpeace colours in 2021 and embarked on its first campaign operations in early 2022 following a green refit, which included improvements such as solar panels, wind turbines and an optimised power management system.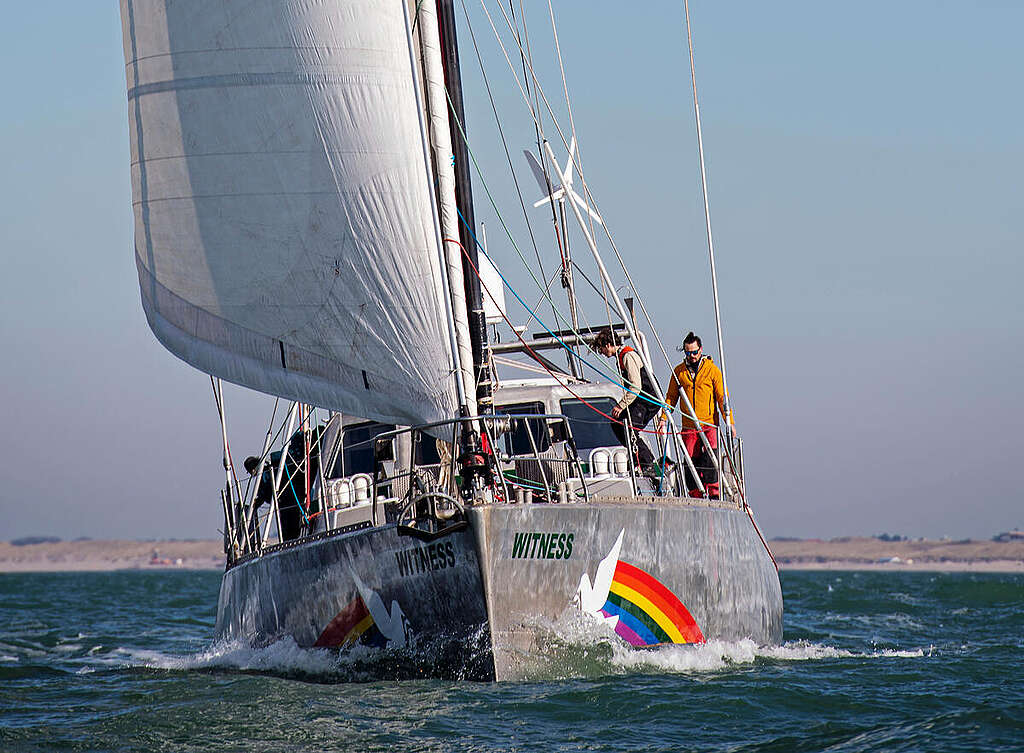 The Pelagic Australis is transformed into SY Witness
During the transfer, the crew received a traditional ceremony in Cape Town harbour to wish the sailing vessel and crew the best of luck. The crew sailed from Cape Town, via the Azores, to Amsterdam in 6 weeks.