We need to protect ourselves and each other from COVID-19, but we don't need to pollute the planet with more throwaway plastic! The hundreds of billions of disposable plastic masks and gloves we are using globally are creating a new kind of plastic pollution crisis—ending up in nature, piling up in landfills, or being burned in incinerators. We need to reserve the medical-grade masks for healthcare and frontline workers and make choices to protect ourselves from COVID-19 in ways that will not endanger human health or the planet in the future.
You can avoid disposable gloves by washing hands with soap and water or using hand sanitizer; if gloves are required where you are, choose reusable ones if you can and keep them clean. In many situations, you do need a mask—but you can make a reusable mask with materials you already have at home! Some materials will work better than others: a stitched cotton mask was found to be most effective in recent research, and ideally the fabric should be boiled to disinfect, meaning you should choose colors that won't bleed. As always, be sure to check the latest guidelines from health experts when making choices on how best to protect yourself and others. Now, here are some instructions for you to try!
Easy Instructions (no sewing required)
See how easy that was? Here's a blog with those same instructions if you want to share it with your friends. Maybe you have a sewing machine and are ready to try a more complicated pattern? Here's one for you… have fun with it!
More Complicated Pattern, But Fun :) (sewing required)
Add a message to your mask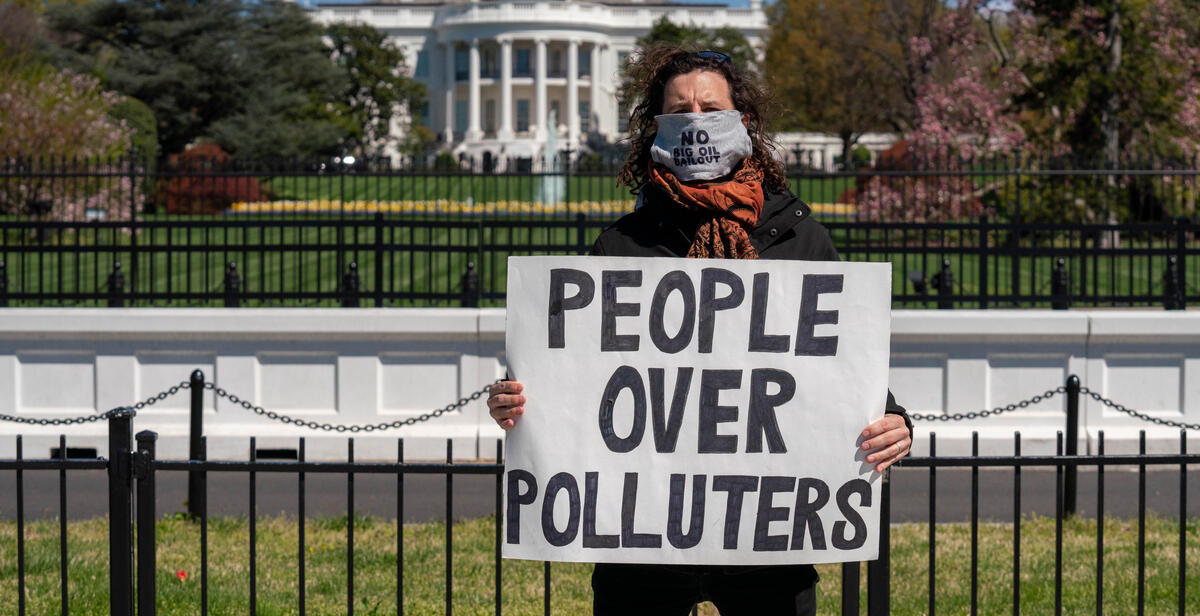 There's so much to say these days… now that you've made your mask, maybe you want to make a statement! You can download ready-made stencils that say #ReuseRevolution, #NotDisposable, or #BreakFreeFromPlastic, People Over Polluters, No Big Oil Bailout, PPE for Workers Now, color in the Greenpeace logo, or even create your own message using these easy instructions.
Look after yourself and others while spreading the message that choosing to reuse is the best way to protect the planet for our long-term health while we deal with the current crisis.
Be sure to wash your mask regularly!
In order to maximise the effectiveness of your reusable face mask, it's important to wear it properly and keep it clean!
When you remove your mask, put it into a sealable bag or container until it can be washed to prevent the spread of any virus from the used mask. Be sure to wash the container too.
Reusable masks should be washed with soap between uses, and ideally boiled in water for at least 5 minutes to disinfect. Washing with detergent at a temperature of 60℃ or higher is also effective.
It's a good idea to have several masks that can be rotated out, so a clean one is always available.
Don't forget to wash your hands thoroughly once you are done washing your mask.
Share with others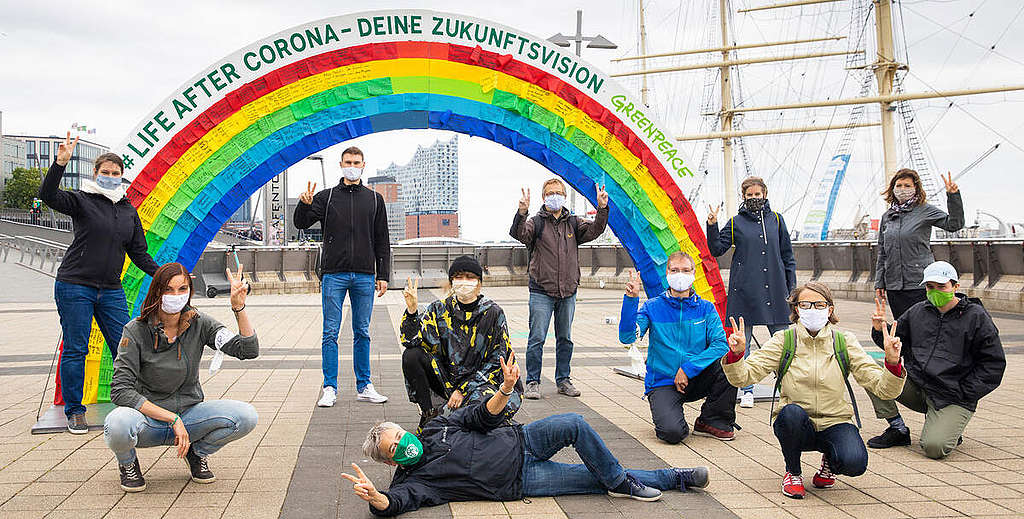 Share a photo of your reusable mask in the Plastic Free Future Facebook group or on Instagram or Twitter. Remember to use the hashtags #ReuseRevolution, #NotDisposable, and #BreakFreeFromPlastic.
Share this toolkit with your friends, and ask them to make reusable masks too.
Have time and resources to make more reusable masks? Donate them to people who need them. Just search online to find local organizations that need help!