Join millions of people around the world to take action to stop plastic pollution
take action
Your voices are being heard—loud and clear—in the fight against plastic pollution. To date, more than 5 million people around the world have joined us to tell companies to reduce their production of single-use plastic. Thanks to your demands for change, corporations like Nestlé know they need to act. And the best way to keep pushing them right now is to demonstrate the systemic change we wish to see.
Join thousands of people around the world in a Global Refill Day on November 6!
How to join Global Refill Day? It's simple! Take your reusable container to a supermarket, cafe, or restaurant, and ask for it to be filled with the food or drink of your choice. Take a photo before and after you asked. Was your container filled or not? Share the photos on social media using #ReuseRevolution and #BreakFreeFromPlastic and be sure to tag the company praising or shaming (and also tag @greenpeace so we can share)!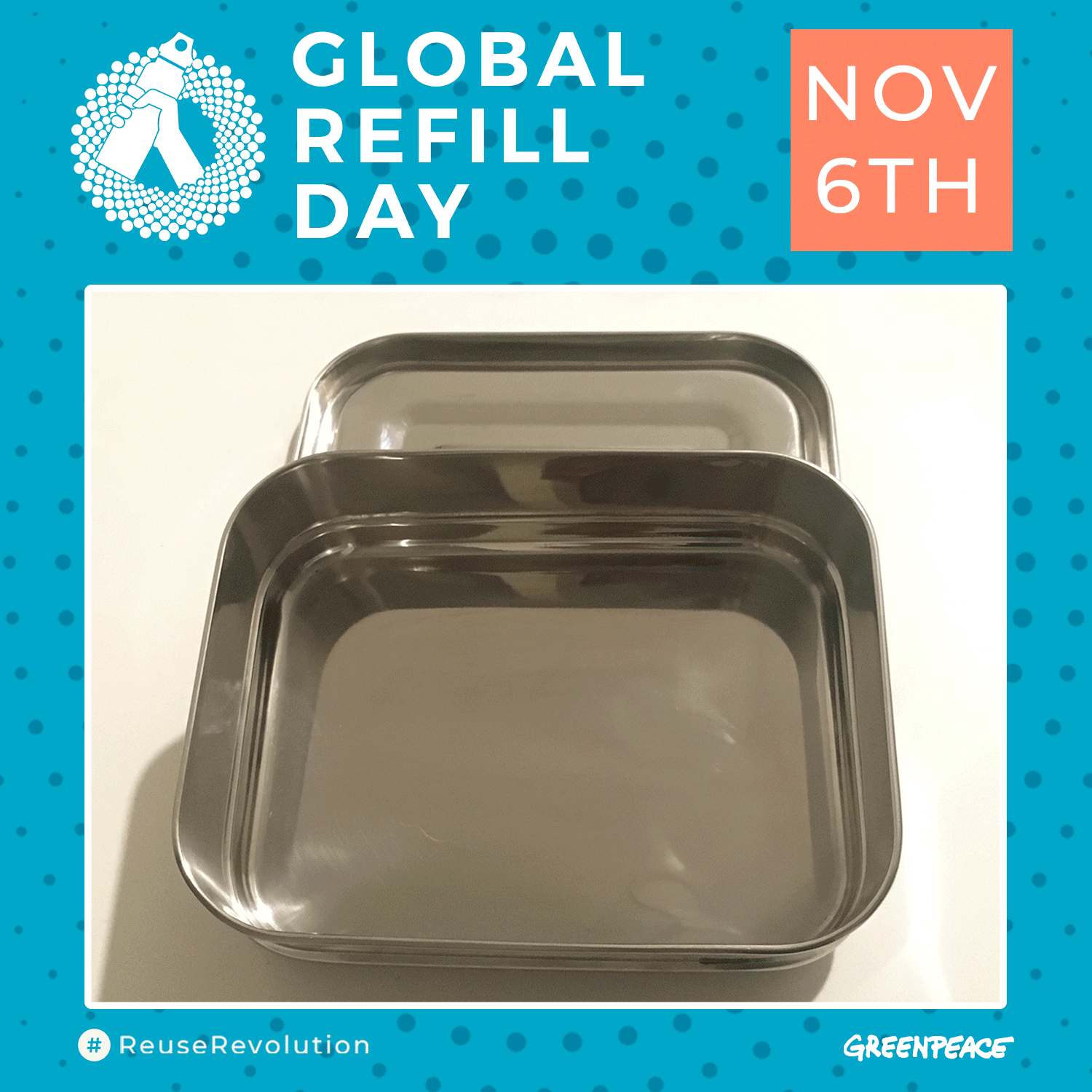 We need companies to focus on refillable and reusable systems instead of throwaway packaging. The Reuse Revolution is the real solution to the plastic pollution crisis, and people everywhere are leading the charge to ditch single-use plastic for good. There are private and public initiatives to implement reusable systems, like the Zero Waste Living Lab in Indonesia—just one of many inspiring examples around the world! From new innovations to "old school" ideas, from refill stations to zero waste cities, and even rock stars committing to refill, the energy to shift away from the throwaway culture is on the rise!
We need to show companies the world is moving toward reuse with or without them. It is time to come together and show that a small act, multiplied by millions of people, can transform the world.
If Global Refill Day has you feeling inspired and you want to do more, be sure to check out the Break Free From Plastic Global Week of Action page for even more ways to take action with our allies this November. Just this past month, Break Free From Plastic engaged more than 70,000 volunteers in 51 countries to conduct 484 brand audits that identified Coca Cola, Nestlé, PepsiCo, Mondelez International, and Unilever as the top plastics polluters.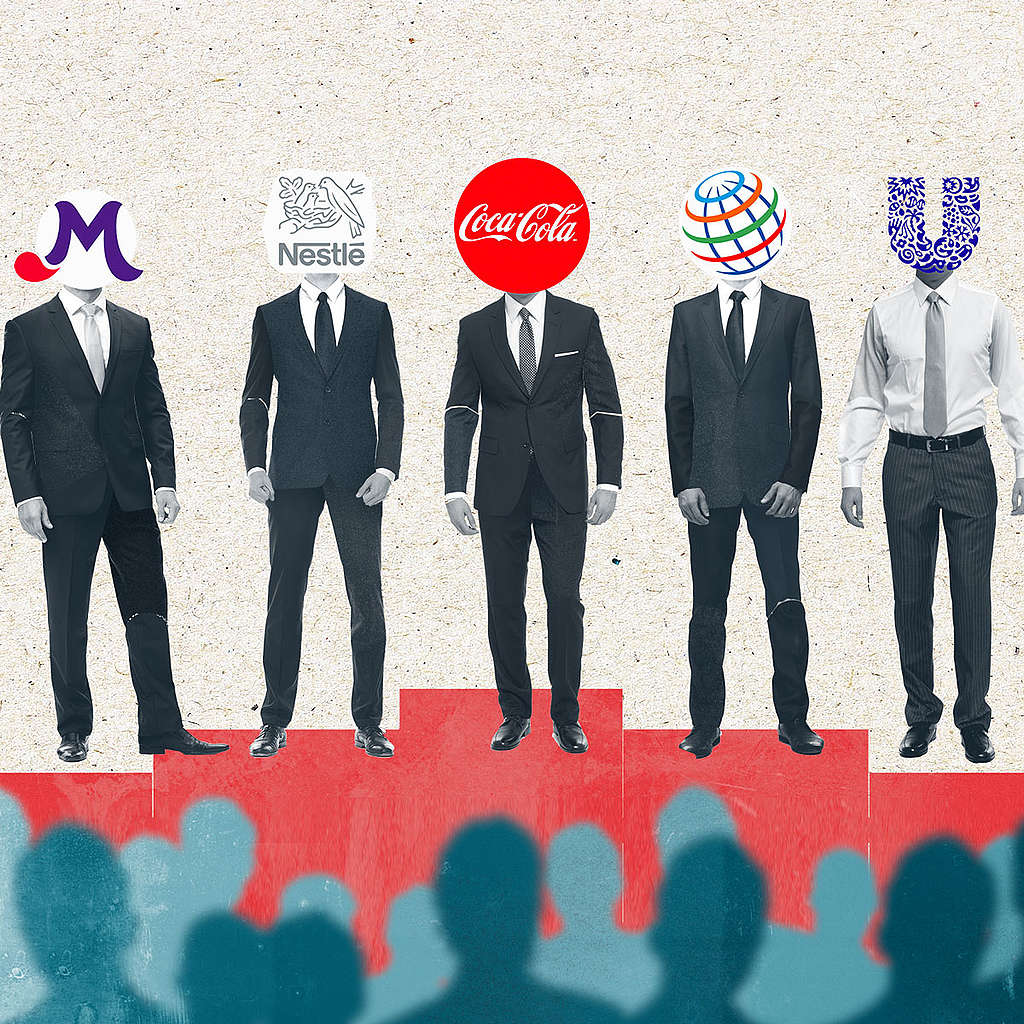 We're not letting these companies off the hook or trusting their false solutions. Join Global Refill Day and help lead the way toward the future we want.
Jen Fela is the Global Engagement Lead for the Plastic-Free Future Campaign at Greenpeace USA