Mwende is a smallholder farmer in Kalatine, Mwingi North sub-county in Kitui County, Eastern Kenya. She grows green grams, cowpeas, maize and millet on her three-acre plot of land. As a seasoned farmer, Mwende has been able to depend on a successful harvest to pay for her children's school fees, and provide a sustainable livelihood for her family.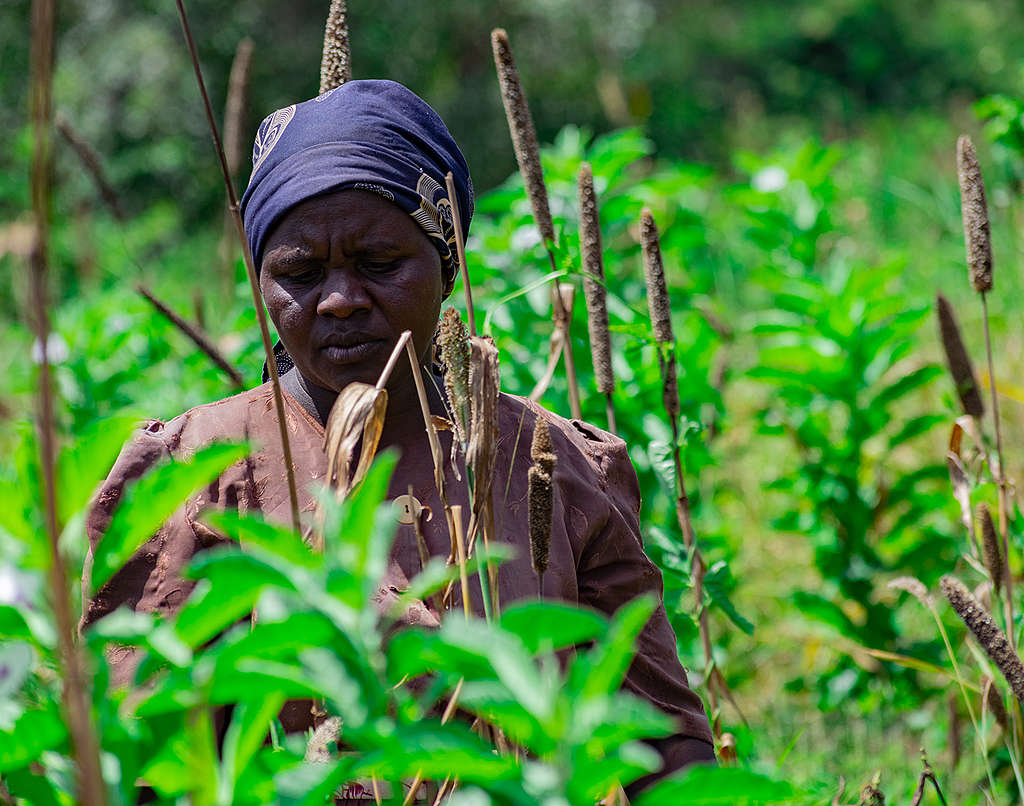 Over the last three years, drought has affected farming in the area, but this year, Mwende was looking forward to a bumper harvest as a result of the heavy rains that fell between October and January. However, on 3 February a new threat to her livelihood arrived; a swarm of locusts invaded her farm.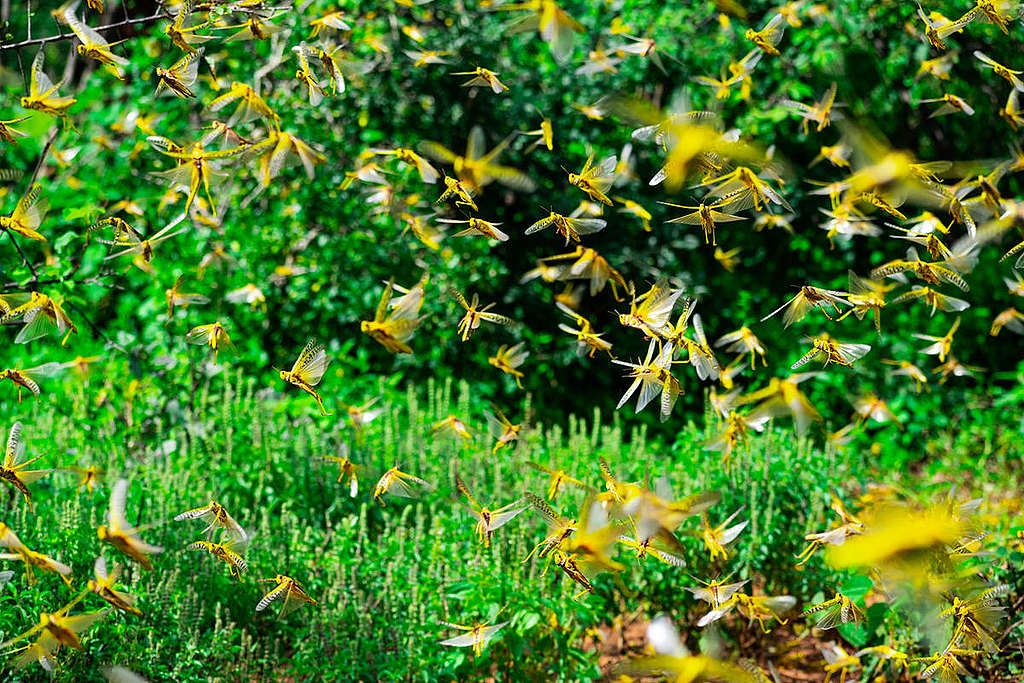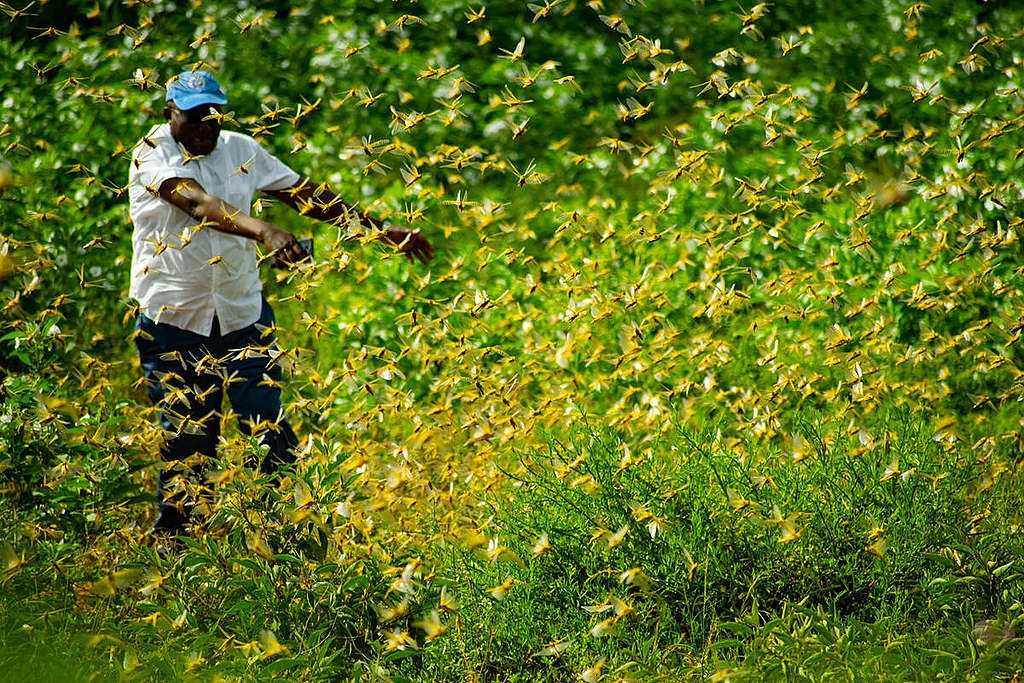 For three consecutive days, she was forced to put all work on hold and try to chase the locusts away from her crops. She walked around her farm swinging an old iron sheet in an effort to rid her farm of the voracious pests, which had arrived in their thousands. This is one of the ways local farmers try to scare away the swarm, by hooting using motorbike horns or beating iron sheets.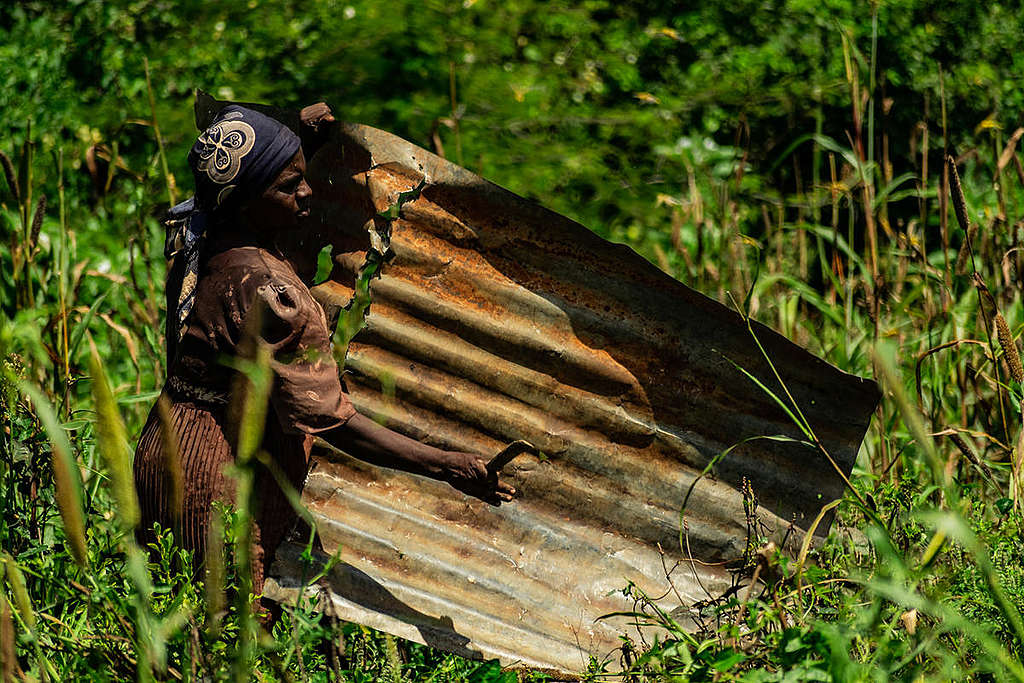 The current outbreak of desert locusts is the biggest of its kind in 25 years for Ethiopia and Somalia and the worst Kenya has seen for 70 years. A warming planet has exacerbated the problem as cyclones originating in the Indian Ocean dump vast amounts of rain in the deserts of Oman, creating perfect breeding conditions. Keith Cressman, senior locust forecasting officer at the U.N. Food and Agriculture Organisation, notes: "We know that cyclones are the originators of swarms – and in the past 10 years, there's been an increase in the frequency of cyclones in the Indian Ocean. Normally there's none, or maybe one. So this is very unusual. It's difficult to attribute to climate change directly, but if this trend of increased frequency of cyclones in Indian Ocean continues, then certainly that's going to translate to an increase in locust swarms in the Horn of Africa."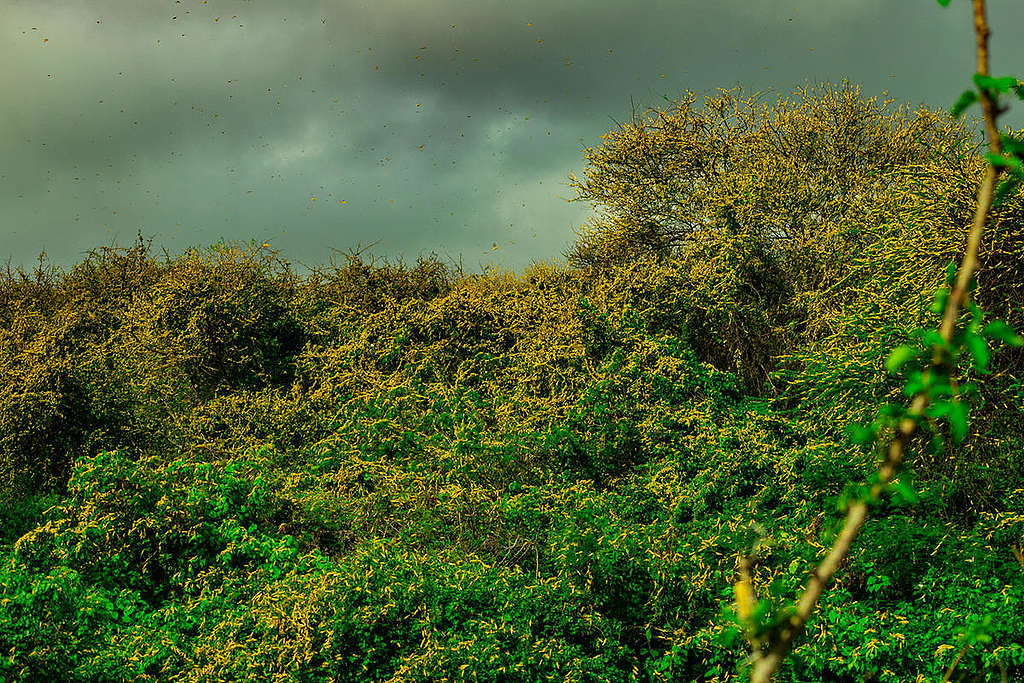 Large swarms of desert locusts can contain around 50 to 100 billion insects. These are estimated to consume the equivalent of their body weight (2 g or 0.07 oz) each day in green vegetation, decimating both crop and non-crop plants across thousands of square kilometres.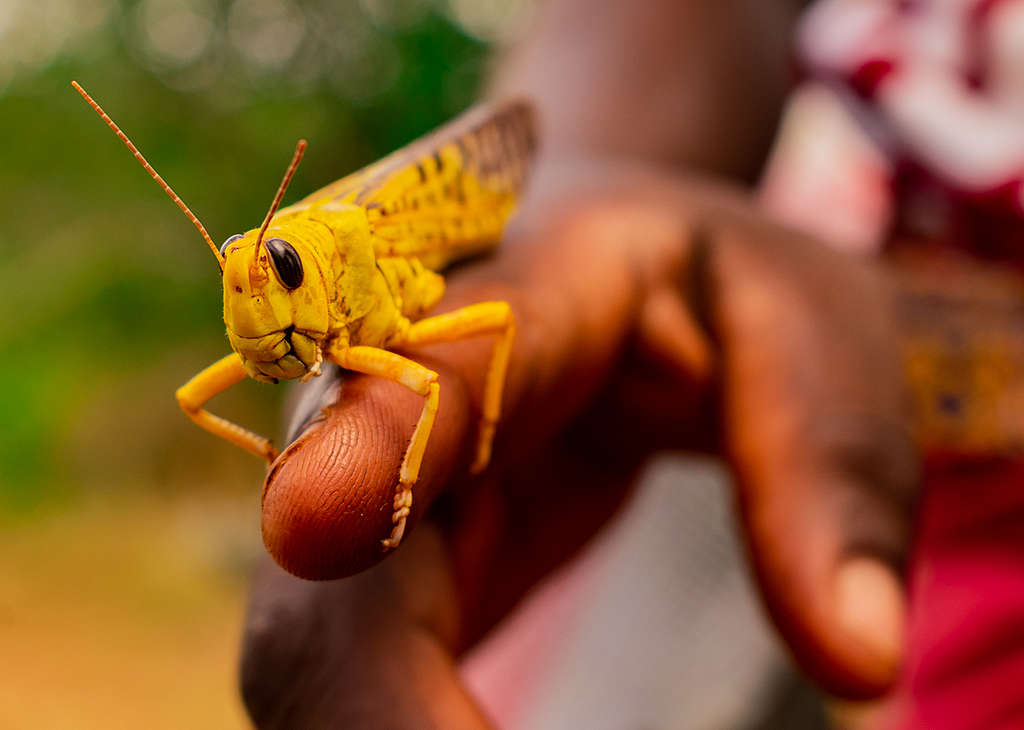 The adult locusts currently ravaging her crops are not Mwende's only worry, but the eggs the females are laying in the soil. She is aware that the long rains, usually between March and May, may begin soon, creating favourable conditions for the eggs to hatch. She shudders at the thought of a second locust invasion on her farm.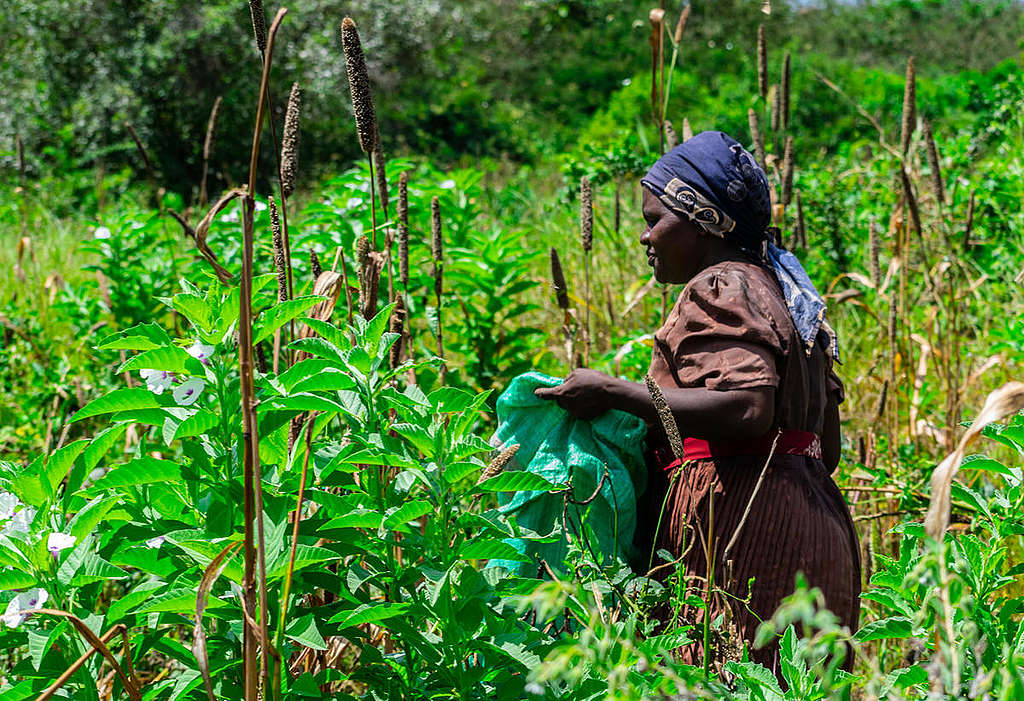 Fighting the sense of agony and hopelessness at the situation unfolding around her, Mwende and many farmers in the area are calling for the governments to do more and to act with urgency to address this crisis. Climate breakdown is putting everyone's future and present at risk. And those who have contributed the least to the problem, like Mwende, are the most exposed.
Claire Nasike is a Food For Life Campaigner with Greenpeace Africa