I'm sitting inside my home, looking out of the window and I'm frustrated (well, angry, but women aren't supposed to be) with our politicians and decision-makers. If they hadn't been so enamoured with neoliberalism over the past few decades, or if even those purportedly progressive ones hadn't shrugged their shoulders and agreed that there was no alternative, we could have had so many more options for action available to us today.
If we hadn't seen forests as a resource to take from, maybe the diversity of wildlife living comfortably in their undisturbed habitats could have slowed the spread of zoonotic diseases to humans. If our governments hadn't willingly enabled corporations to legally avoid paying their fair share of taxes, we could have had better funded and operated healthcare systems, with well-protected healthcare workers to care for us. If we hadn't been solely focused on more and cheaper stuff, maybe our supply chains could have been better equipped to get us what we need when we need it.
As more people call for relocalisation or reshoring of value chains, the usual neoliberal choruses shouting "protectionism" are getting louder. They are apparently worried that this crisis will unveil the absurdity of their profit-seeking-at-all-costs agenda.
Let's be clear, we are talking about protection of all that we hold dear. The precautionary principle used by many governments to guide their swift responses has likely saved countless lives during this pandemic. So why does the European Commission appear to be working hand-in-hand with powerful countries such as the US to dismantle this principle through trade policy?
So, what is relocalisation?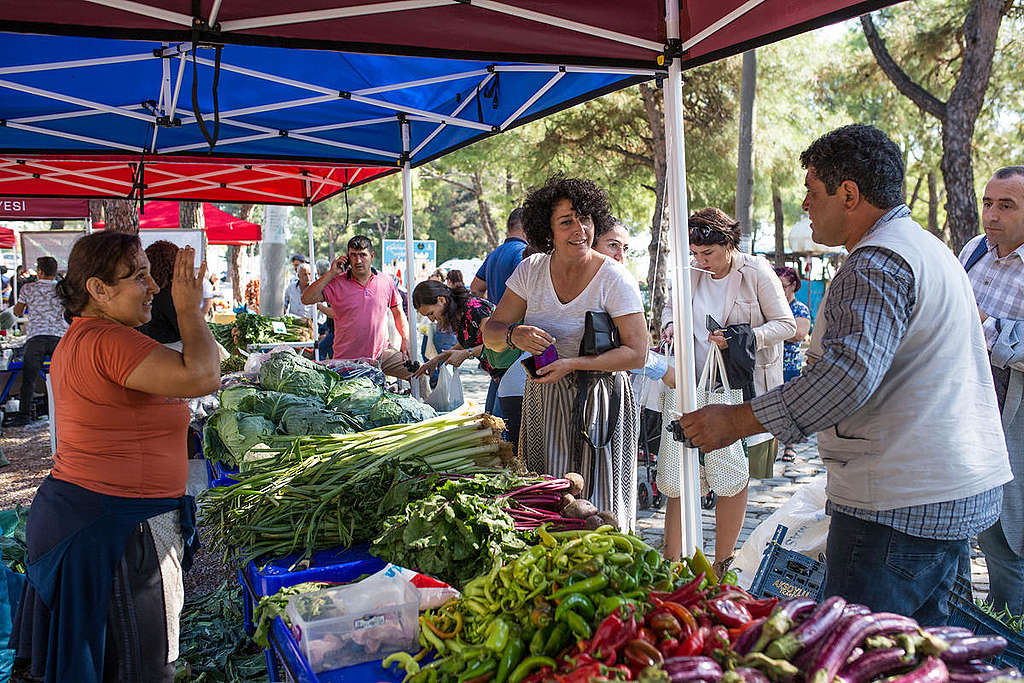 Well, it is not about calling into question the necessity of trade. We are calling for a rational trade policy that takes into account the human and environmental costs of how we consume, with an aim to have all of us living sustainably, and not increasing trade at all costs. As La Via Campesina puts it, we must base trade on solidarity instead of competition.
Production offshoring was a race to the bottom; from the badly paid and treated workers making products sold to us for cheap, to the hidden environmental costs of making them. Calls for relocalisation don't have to be calls for isolationism or nationalism. Shortening supply chains can help in future crises by enabling countries to have easier and quicker access to what they need. And it can also help bring our attention to the true cost of what we are buying. Relocalisation can be an opportunity to put workers at the center of shorter supply chains, paying them fair wages and treating them well. Making shorter supply chains can create opportunities for community building.
However, relocalisation must be addressed holistically, because more locally produced food can increase its price, making it difficult to access for those living in poverty. Prices go up because labour becomes more expensive, often due to increased housing costs. Shortening supply chains must go hand in hand with affordable housing policies and sufficient basic income to ensure food accessibility. Just as extractive, growth-obsessed policies paves a destructive link between deforestation, the climate crisis, and lack of adequate and accessible healthcare, so too must a just transition take into account the various policies needed to reinforce each other to ensure a good life – one that can be lived in dignity and in harmony with nature.
What about tariffs?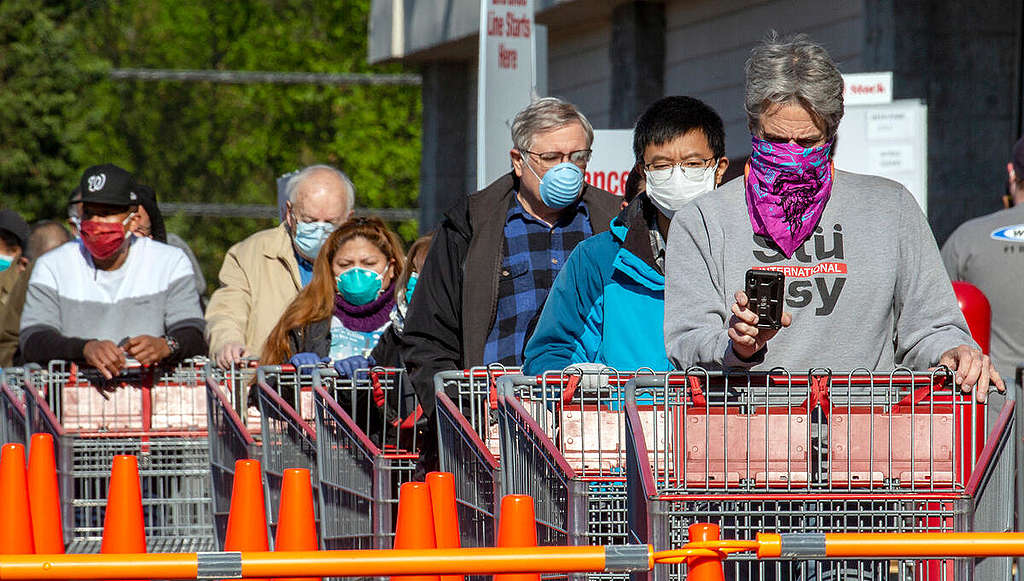 Tariffs can help support local production and are not always a bad thing. Using my colleagues' comparison of nature-based solutions to a kitchen knife – something that could do great damage or be of great use – tariffs are also like a kitchen knife.
It seems like a good idea to get rid of tariffs on medical equipment right now. But as we come out of this crisis and figure out how to restructure and prepare ourselves for this next big shock that will hit; be it from another virus or the climate crisis, tariffs can be useful to diversify our economies. Tariffs could provide much needed income for governments, especially to ensure a just transition around the world. Governments imposing tariffs to diversify their own economies could use their extra resources to help other countries diversify as well. More localised supply chains could also help countries become more resilient and better-placed to help out other countries when the time comes.
Relocalisation is about strengthening the global community.
Calls for relocalisation with more sustainable supply chains are not calls for self-sufficiency. The Covid-19 crisis — like the climate crisis — has demonstrated how dependent we are on everyone in the world. Relocalisation will only work if it is internationalist in nature. These are calls to rethink how we structure our economies and how to be more resilient. And the more we can build resilient communities around local supply chains, when it makes ecological sense, the more we are in a position to build communities across borders.
It's not as zero-sum as some people would like you to think.
When Greenpeace calls for fair and sustainable trade, we are often met with accusations that we are against "rules-based trade" and free trade. Suggesting that tariffs may not be a bad thing certainly won't help against these accusations. But I don't really care, because people who lower themselves to facile slogans and a black-and-white worldview are the same people who have run out of arguments as to why we must continue with neoliberal business-as-usual.
The current free trade scheme only works for the powerful corporations, who are tied to 80% of global trade. It hasn't worked for people so far, and has steadily destroyed the climate. To borrow my colleague's words; people now buy only what is essential, and the world economy grinds to a halt because of it. So, it is clearer even to those who don't pay attention to trade policy that promoting growth through more and more trade is absurd.
Now, here's what we need from you: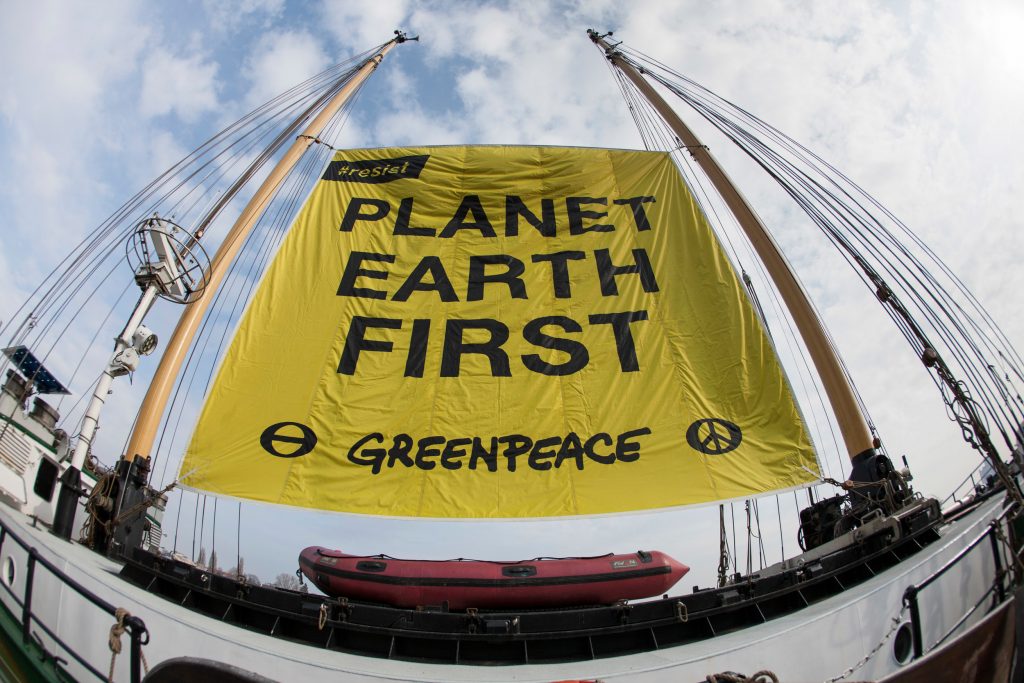 Let's push our governments to understand that we will not get through this by drinking from the same neoliberally-poisoned well that sickened trade in the first place. We all must take responsibility in making change. We can push the conversation, whether it be with our neighbour or on Twitter, to start thinking outside of the narrow box that neoliberalism has stuffed us into.
Let's talk freely about the benefits of a more local supply chain (and enjoy those benefits by buying local where possible and when environmentally logical).

Let's imagine what sort of industries could flourish if they were protected from socially unjust and environmentally destructive competition. How would it look if they were supported by public procurement rules favouring companies upholding social and environmental standards (often forbidden in free-trade agreements)?

Let's call for more cooperation and solidarity across borders.

Let's reset trade rules so that they make human dignity a priority and support a positive relationship between society and nature.
Shira Stanton is a Senior Political Strategist at Greenpeace International.