The chaos and confusion of the COVID-19 outbreak has revealed some inescapable truths about how we live. It's shown us how vulnerable, interdependent and interconnected we are. One by one, all the flaws of our current socio-economic systems are being exposed, with an escalating toll of damage.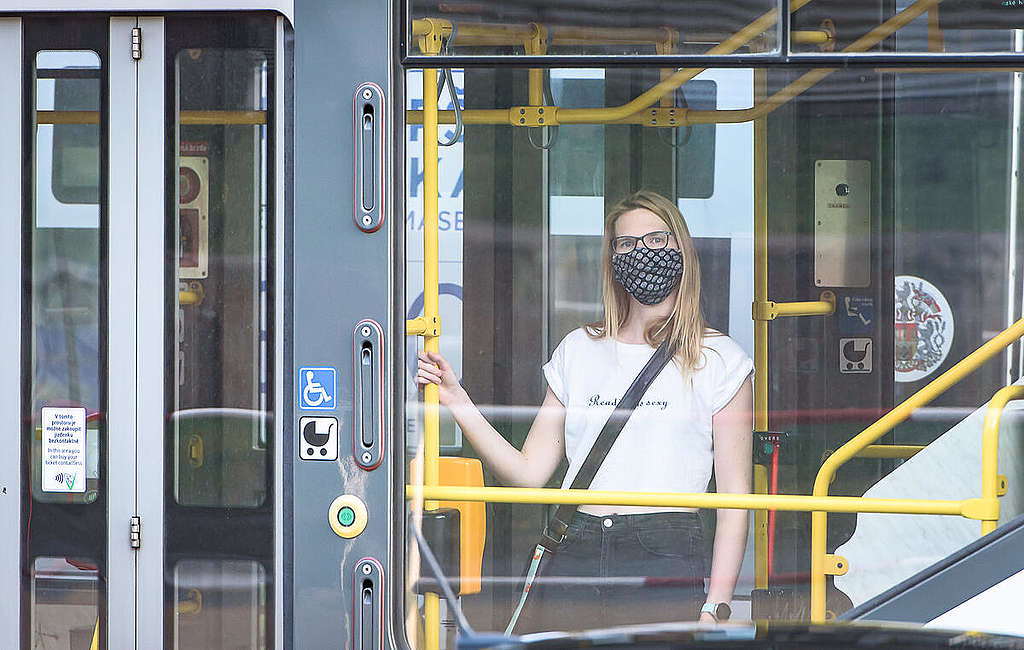 Our broken systems are proving incapable to cope with the COVID-19 emergency, let alone the looming threat of social and environmental collapse. Yet the long-held practices of the commons are becoming more obvious solutions to the world's biggest problems. The commons movement, as a complement to established movements – Degrowth, Open Source, anti-austerity, decolonialism, Social Solidarity Economy, ecofeminism, Buen Vivir – is rising.
What exactly are "the commons"?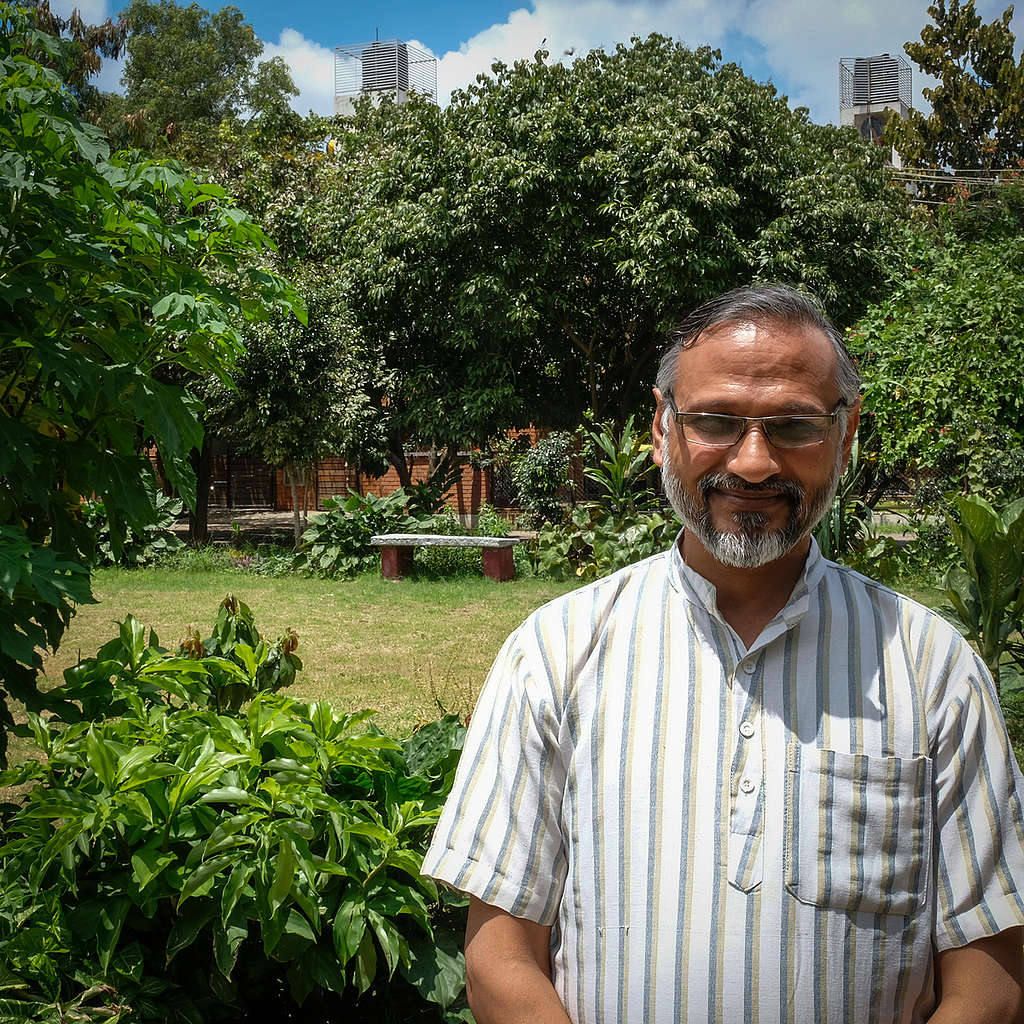 They are dynamic, living systems created to meet shared needs. A commons requires three components: a resource, an associated community, and the rules the community uses to govern the resource. Commoning, as the practice is known, is an enduring, historical and essential survival strategy, offering fairer ways to meet our needs, especially in challenging times.
Take Wikipedia, for example. It takes the resource of knowledge, with a huge community of writers, editors, readers and people at the Wikimedia foundation, and provides it for free to everyone. Or Community Supported Agriculture, where people – farmers, transporters, members and sellers – share food, with rules to deal with work rotation and fair pricing. These examples differ widely but both embody the practices and logic of commoning.
Right now, many of the most effective people-led solutions are based on the logic of the commons: from open source masks and ventilators, to campaigns for open sourcing the vaccine, mutual aid networks, provision packages and tech handbooks. A pivot in political thinking is also apparent, presenting new opportunities for social and environmental alternatives to business as usual. As George Monbiot points out in a recent article, "Power has migrated not just from private money to the state, but from both market and state to another place altogether: the commons. All over the world, communities have mobilized where governments have failed."
Commoning is historically persistent and prevalent around the world, particularly in Indigenous cultures and the global south. In practice, it involves negotiating, collaborating and communicating for shared purposes and collective benefit. An estimated 2.5 billion people depend on some form of natural resource commons for their sustenance, yet many of these remain unprotected and vulnerable to capture or enclosure.
You can find the commons in urban gardens, collective fisheries, farming, foresting, food systems, cities and creative commons licensing. They often transcend the limitations of the market/state system. Specific examples include cooperatively managed forests, water distribution irrigation systems, social currencies, Free/Libre and Open-Source Software, self organized urban spaces, distributed manufacturing networks and more.
Commoning is driven by collaboration and cooperation, basic values being rediscovered in a time of crisis. It supports the construction of social and environmental value and enhances global solidarity, through building new systems for bottom-up, locally-based provisioning and care using methods that are peer-governed, fair, inclusive, and participatory. And the value created in commons systems helps empower people to reclaim and redistribute power through Peer to Peer (People to People) networks.
Commoning offers new views of the human being and how we meet our needs; different types of resilient, just and green futures and an alternative political economy based on abundance, not scarcity and greed. Commons-oriented workforces can be organized into restorative, purpose-oriented groups of people who prioritize care for one another. Where commons-based practices are already in place, we can see globally connected yet localized systems of production shown to be effective at rapid response to urgent needs without dependence on massive global supply chains.
How can the commons help during COVID-19?
Resilience against future crises must be the target of our efforts towards a green, just and inclusive transition to a system that operates within its ecological limits. Right now, we can take this opportunity to rethink how we produce, consume, work, communicate, move around, and eat. There's no reinventing the wheel needed; practices and models long hidden or ignored can now take center stage.
Here are some proven examples of these resilient, effective methods put into action:
Distributed manufacturing is based on the concept design global, manufacture local. It models localized yet globally-connected systems of production that can rapidly respond to urgent needs without depending on massive global chains. These create community-level sharing economies that are truly local but not isolated, and can make planned obsolescence obsolete.
Open access licensing enables policies requiring publicly-funded research to be made available under an open license or dedicated to the public domain. In practice, this means that all data and research related to the coronavirus and COVID-19 be made public under an open license so that we reliable information is available to us all. Large scale publications like the New York Times are temporarily publishing content related to the coronavirus for free – why not take this ethos of openness beyond the present situation?
Distributed Cooperative Organizations enable people working together to create value in ways that are cooperative, commons-oriented and rooted in feminist economics. DisCOs use the power of Distributed Ledger/Blockchain technologies, harnessing tech's utility without becoming tech-centric, emphasizing mutual trust and enjoyment. This is organizing a workforce using restorative methods with purpose-oriented groups who practice mutual care and distribute power.
Platform and Open Cooperatives are business models that promote the cooperative as the closest model where the Commons interacts with the market, where those who create the value also own it and promote the distribution of wealth.
Farmland Trust or Covenant as Commons would allow us to feed everyone while preserving soil fertility and the ability for people to use ecological methods. This would build more resilience for crises like the COVID-19 pandemic. Soil fertility and good farm land should be promoted as one of humanity's essential commons, being essential to feed ourselves.
How do I join the commons?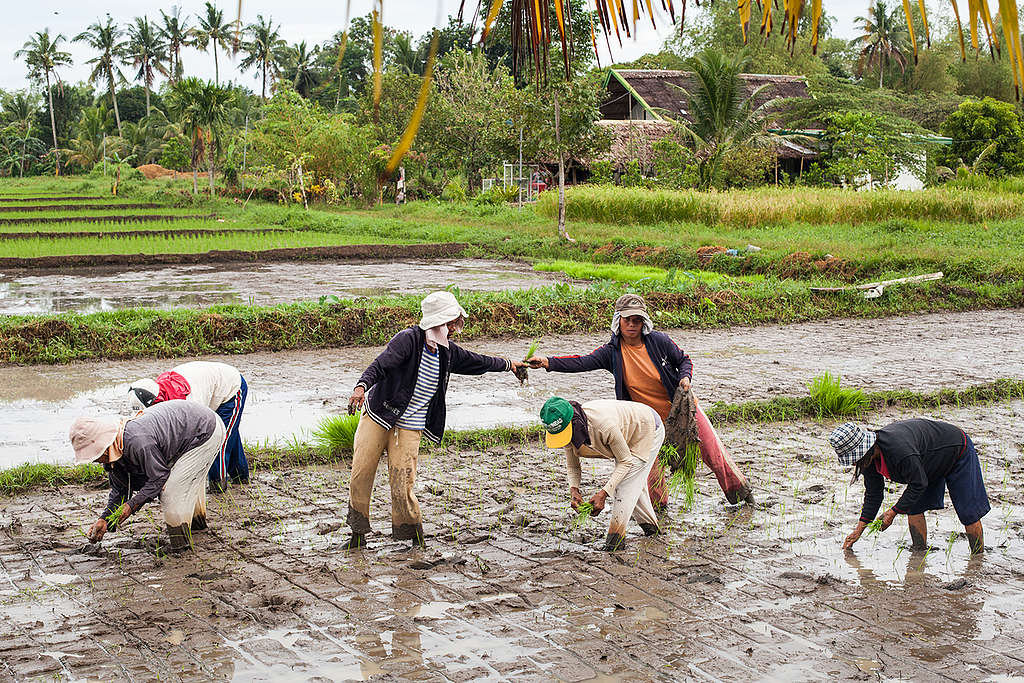 Read this short guide to taking part in the Commons Transition.
Basically: find others, do stuff, keep reading, watching and listening, build knowledge and materials. Change how you consume; perhaps you can find a food co-operative in your area, or join a community garden. Tell other people.
Through practices of care, openness, reciprocity and responsible resource stewardship, the Commons is a movement that shows the power of community solutions to break the current patterns of destruction. We have the tools and the power to tap into our collective intelligence and responsibility, and strengthen our ability to take action. Together, and in harmony with the planet, we can become part of the solution.
More than ever, we must speak truth to power: if not now, when?
---
Greenpeace has been exploring the Commons since 2016 in conjunction with Commons Transition, a project dedicated to making Commons thinking and practices more accessible worldwide. For more information, check out the Commons Transition Primer, sign up to the Commoner newsletter and follow Commons Transition on Facebook, Twitter and Instagram. For an accessible deep dive into the worlds of the Commons, we recommend the book Free, Fair and Alive: the Insurgent Power of the Commons.
Paula Tejón Carbajal is a senior campaigner with Greenpeace. Stacco Troncoso and Ann Marie Utratel are part of the Commons Transition initiative.