Greenpeace turns 50 this year and to help us mark the occasion we invited artists and creative folks from around the world to participate in a design contest.
We were incredibly touched by the amount of love and creativity in the responses from people around the world.
Our global call-out generated more than 200 amazing entries from Greenpeace supporters, making it difficult for judges to decide on the winner. We were lucky enough to have Thai street artist Muebon join our panel of judges from Brazil, Hong Kong, Indonesia, the Philippines, Russia, Norway, and Africa.
The artwork submitted to the contest ranged from the quirky to the dramatic – beautiful visuals inspired by people, nature, and social movements working together towards a green, just, and peaceful future.
We are very pleased to present the top designs here, which the judges felt captured Greenpeace's journey and evolution through history, and the future we all want to see!
Winner: Rainbow Flight by Leire Dominguez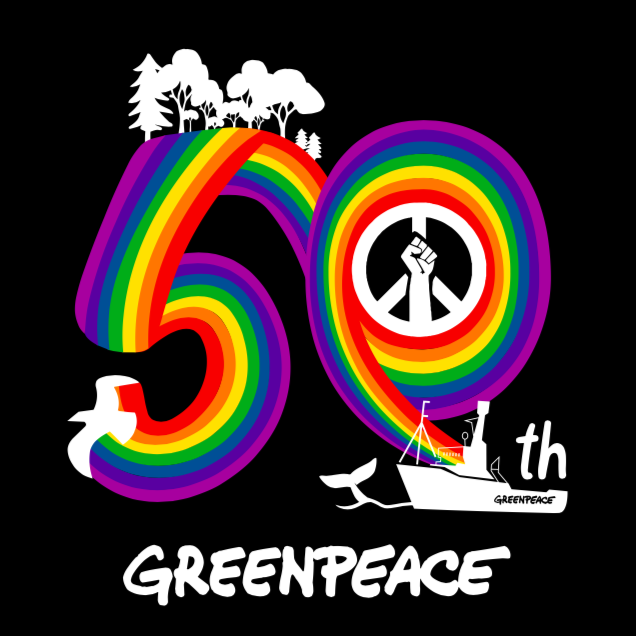 Leire Dominguez hails from the vibrant city of Barcelona. Her winning design captures both the birth and evolution of Greenpeace over the last 50 years.
The 'Peace Dove' taking flight from one of our ships shows the origin of the organisation, reminiscent of the first Greenpeace action taken against nuclear weapons testing. The dove's flight, which paints the shape of "50", shows Greenpeace's dynamism and energy – continuously evolving and taking on challenges to become the movement it is today. Truly, Greenpeace has come a long way – from peacefully taking action against nuclear testing and whaling, to championing environmental and social justice for all.
Leire said she was inspired to enter the competition because of her deep admiration for Greenpeace and the work of the organisation. "I have tried to gather a few simple images which show the meaning of Greenpeace: human power for the caring of the planet, guided by the colorful line which draws the 50 years of Greenpeace".
You can see more of Leire's work on her website and Instagram account.
Runner-up: Rainbow Warrior, Renewables and Wildlife by Nickolay Drozdovskiy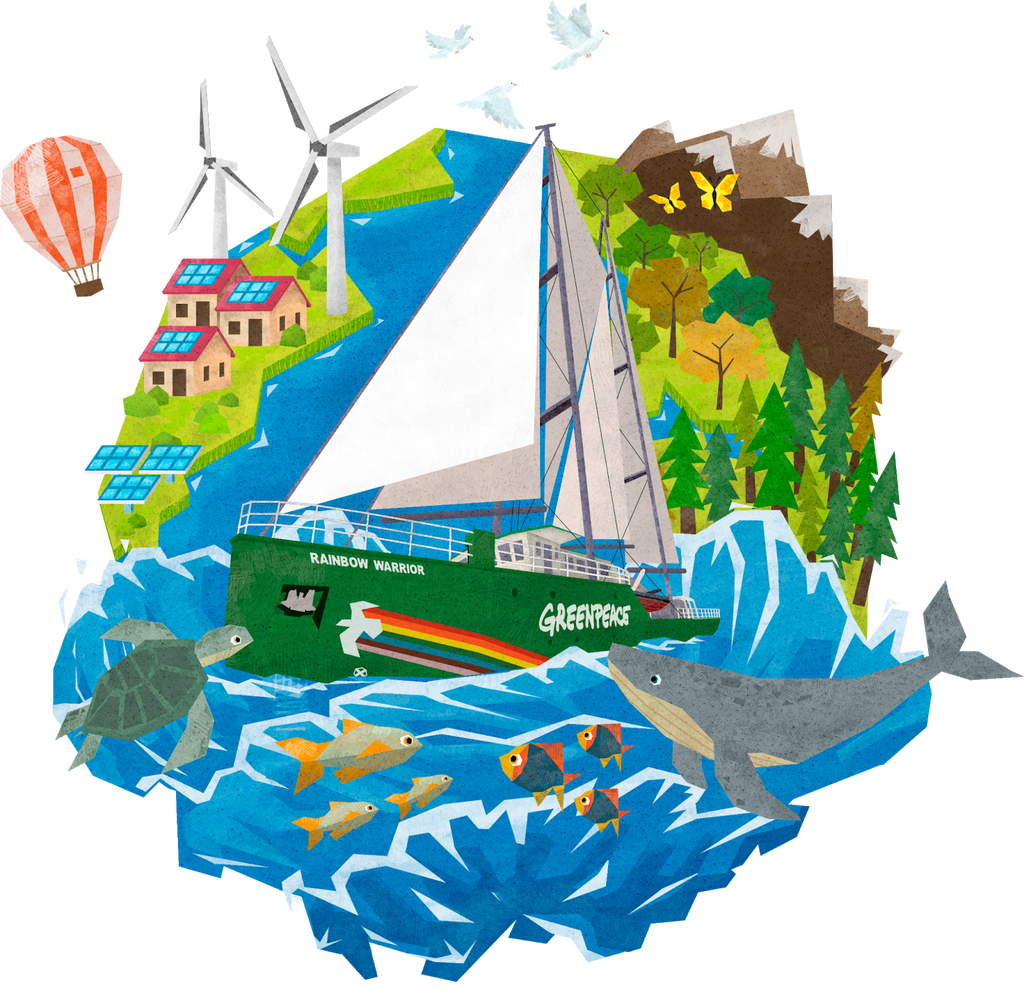 Nickolay Drozdovskiy is an artist who hails from Russia and works as an IT System Administrator for Greenpeace. He was inspired to join the contest as he could not imagine anything more important than protecting our planet.
"We all want to live in a place where the air is clean and where the forests and oceans can flourish. What inspired me to join this competition, was the opportunity to explore my creativity and to create something that can inspire other people and help them come together for the single goal – to keep our planet peaceful and healthy."
You can see more of Nickolay's work on his Instagram account.
---
We also want to recognise and give a shout-out to some of the entries which were shortlisted during the competition!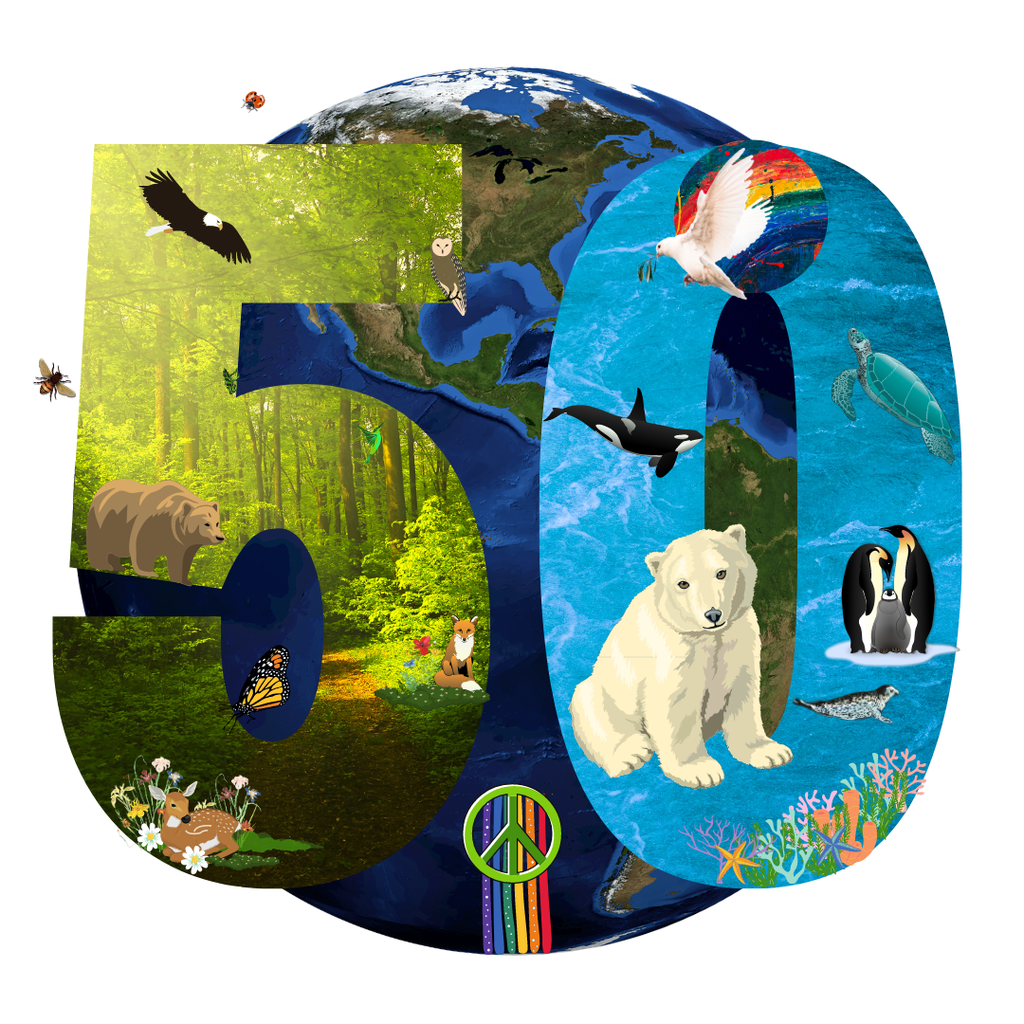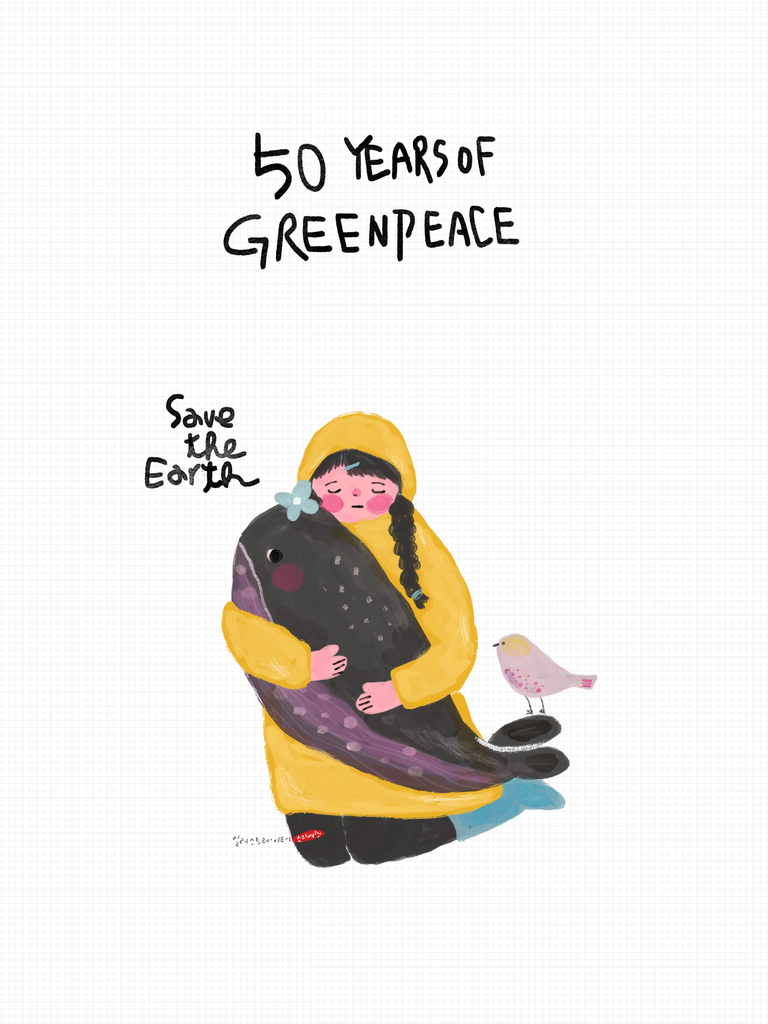 Ants Doing Flower Banner Action by Andrea Bertl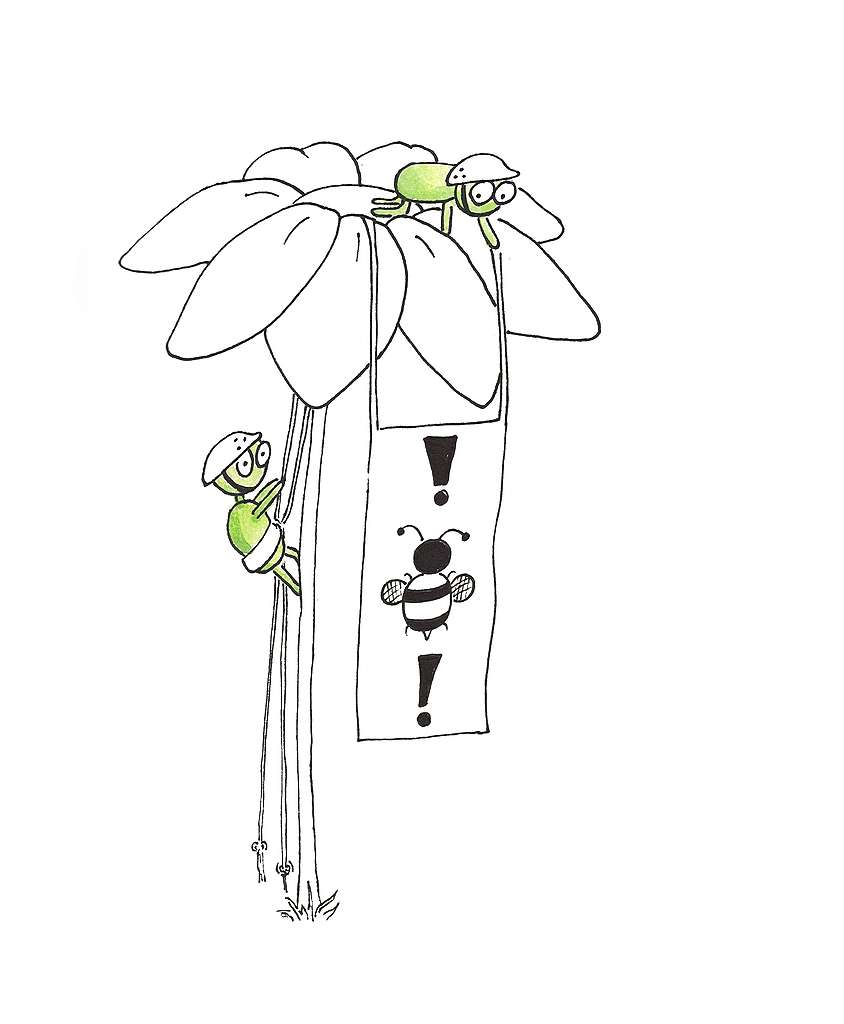 Earth hand reaching by Gimena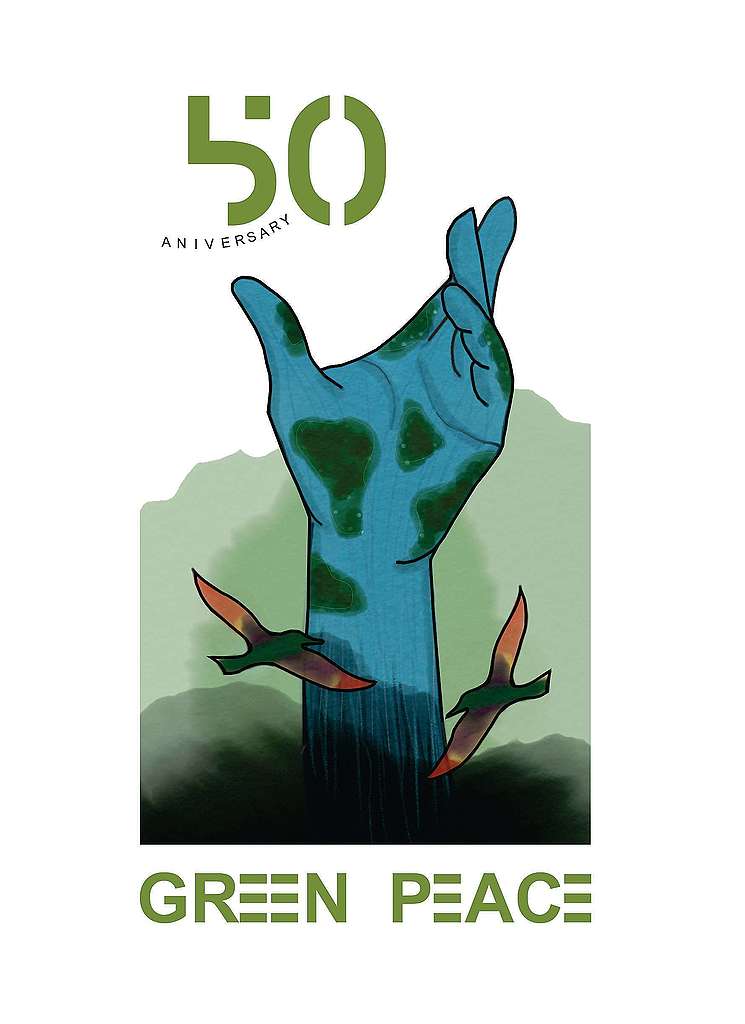 Heart Earth in Parent and Child's Hands by Elizabeth Mirochnik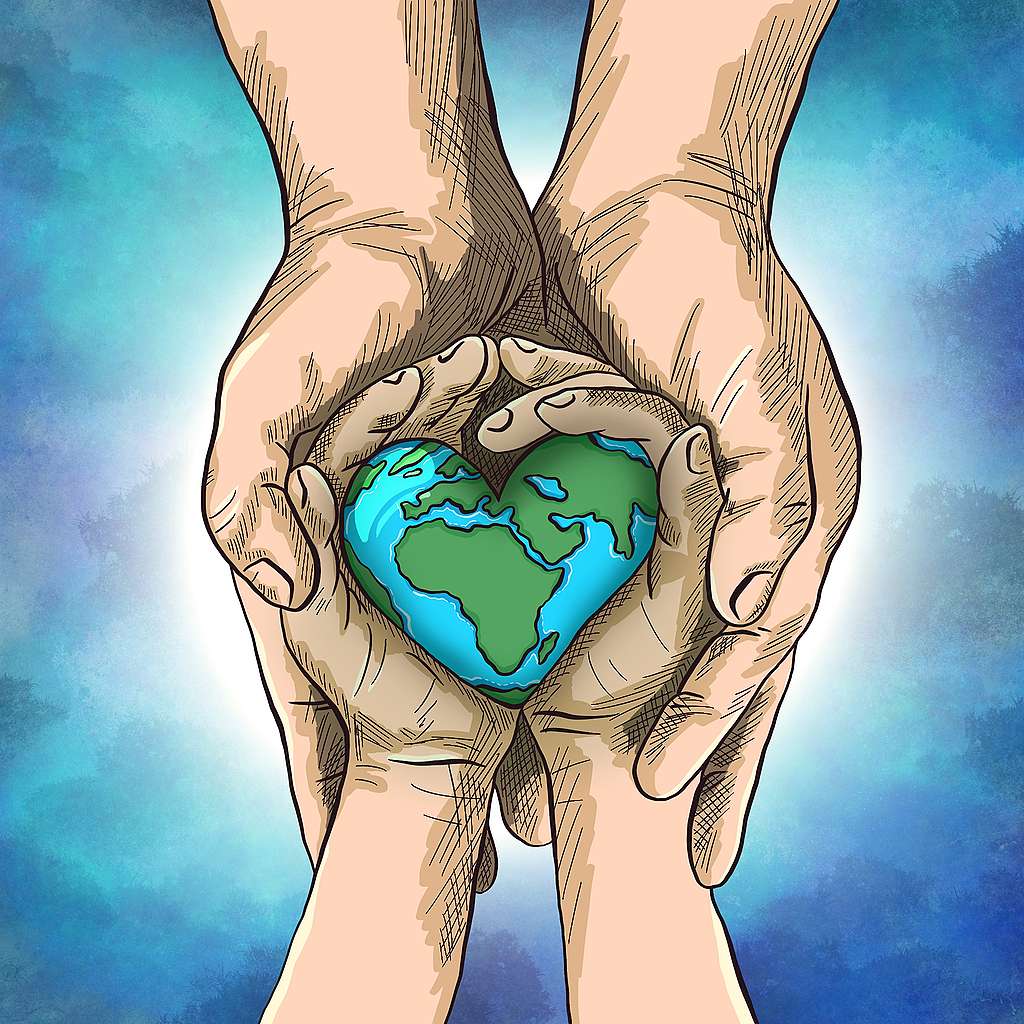 Stay tuned for more exciting announcements as we celebrate 50 years of Greenpeace.
Follow us on Facebook, Instagram, Twitter, and Youtube! It's gonna be awesome!