Remember when life wasn't wrapped in single use plastic? Reuse isn't new. The majority of the world's countries have a very long tradition of having reuse and refill systems in place. Plastics, on the other hand, are new. More plastics have been made over the past two decades than during the second half of the 20th century. Disposable plastic is a recent human invention and, fuelled by corporate greed, it has unfortunately become the norm.
Big brands like Nestlé and Unilever, along with Coca Cola and PepsiCo dismantled long-standing traditions of reuse and refill by exploiting what they saw as business opportunities in emerging markets. Through the rise of consumerism, petrochemical and plastic polluters fuelled the throwaway culture since the 1960s by normalising the disposability of plastic, replacing refillables and reusables with their single-use counterparts.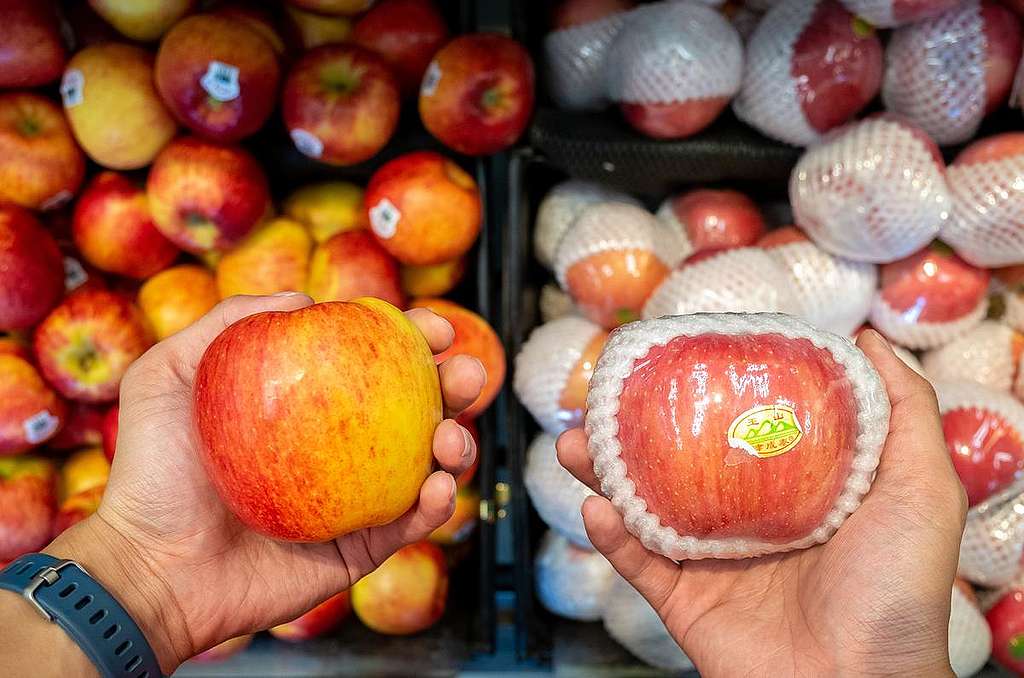 Corporations must be held accountable and must change their business model away from single-use, and towards reuse and refill. Of course our individual actions matter, as we hold the power with our buying behaviour, but the entire system needs changing.
Fortunately, when it comes to reuse and refill, there's no need for governments and corporations to reinvent the wheel. Global South countries have numerous sustainable approaches as sources of innovation and learning.
For example, India has been using the Dabbawalla food delivery system for decades as well as serving street food in reusable metal cups and plates called a thali, for thousands of people a day in some Sikh temples through the daily community kitchen offering. We have seen a number of legislations on the African continent that ban single-use plastic items, fostering a reuse movement and innovative refill solutions. In Latin America, Chile recently passed a regulation in which refillables must be encouraged and promoted, along with mandating the sale of returnable bottles. We can also acknowledge that Coca-Cola has been selling returnable & refillable bottles in Brazil with enormous success since 2018.
Some Asia Pacific countries have also been paving the path towards a reusable future. In the Philippines we have a rising Zero Waste movement and abundance of so called Wala-Usik stores that are transforming the community sari-sari stores, where usually, the single-use sachet is king in their tingi culture. Wala-Usik being a phrase that pre-dates the modern-day zero-waste movement, meaning "nothing wasted" in the Bisaya language.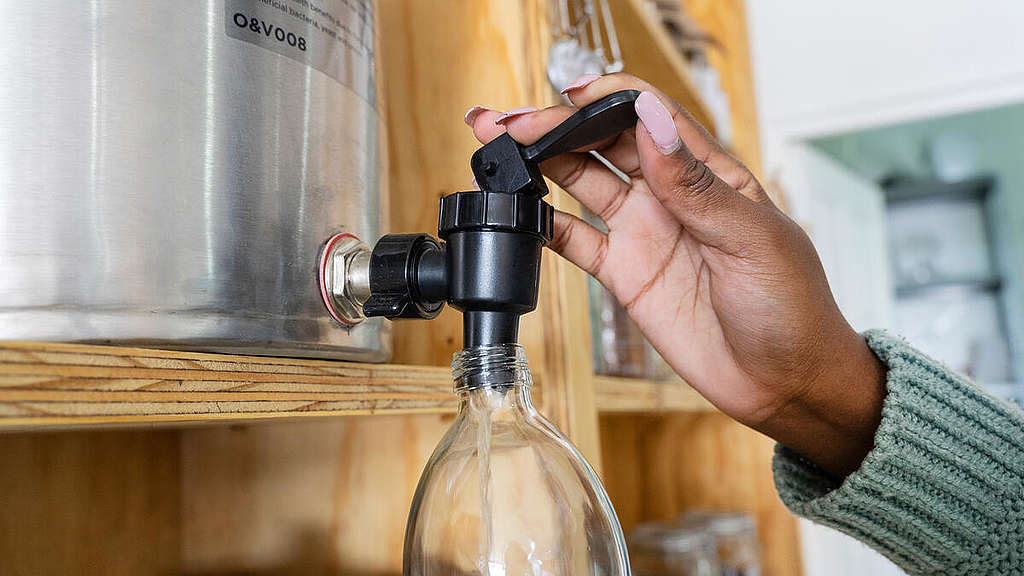 Sustainable models in Global South countries are leading the way towards a reuse revolution with both their traditional reuse and refill systems, and their modern equivalents. Below we meet some of the people behind this beautiful and diverse movement full of leaders, learners, and collaborators.
1. Join The Pipe, Kenya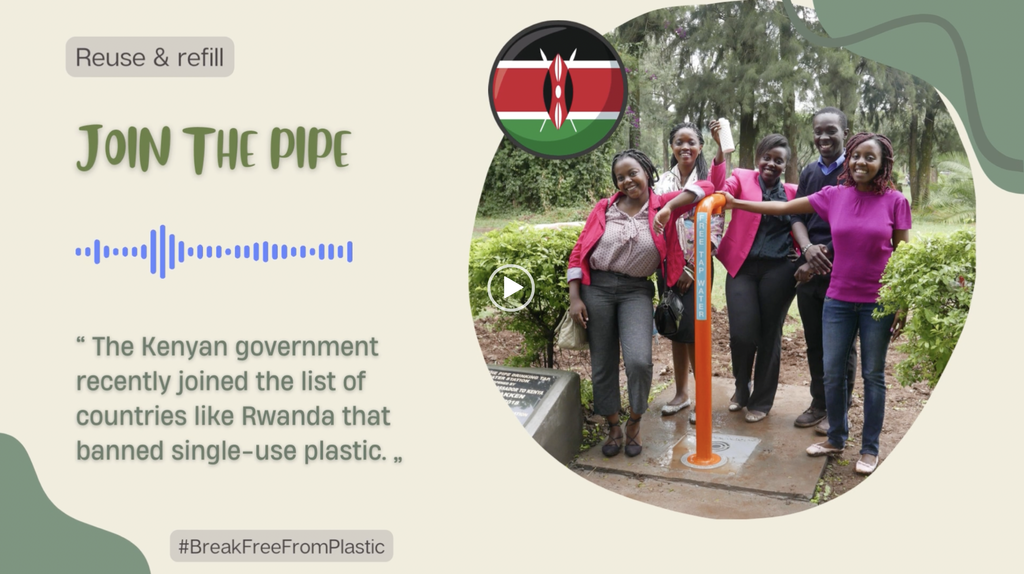 2. Mottainai Refill, Colombia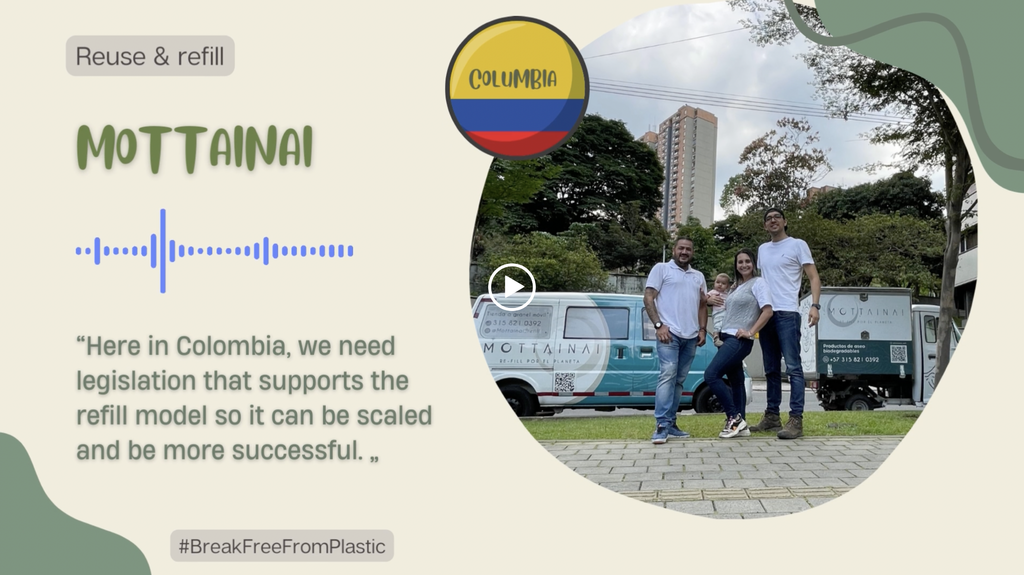 3. Tapauware, Malaysia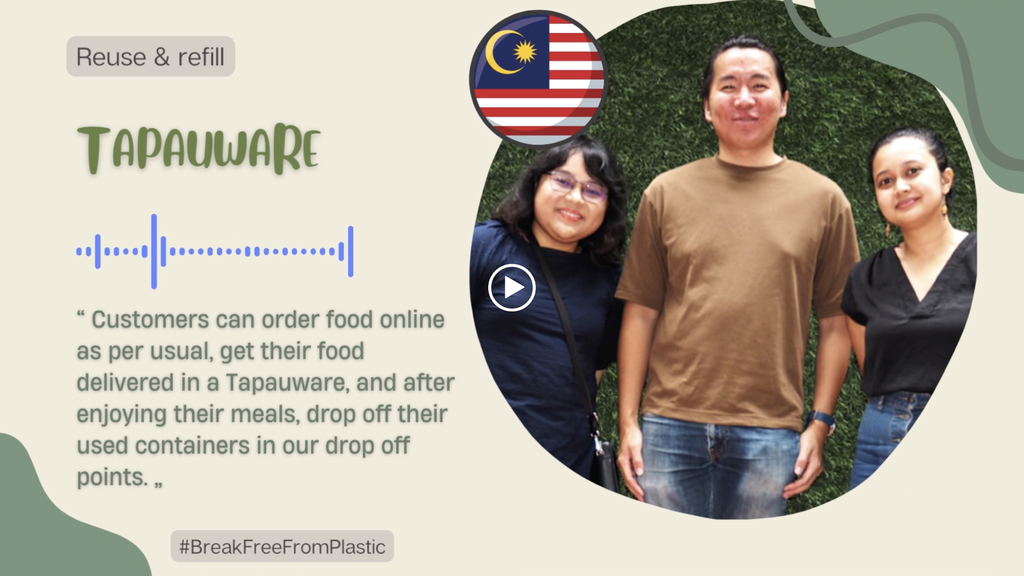 4. Glassia, Vietnam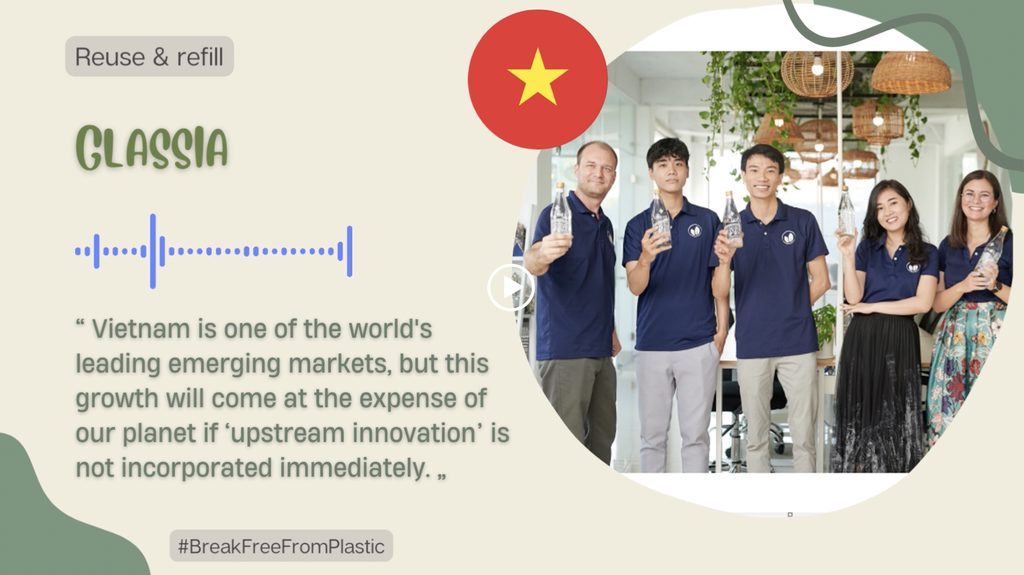 5. Shop Zero, South Africa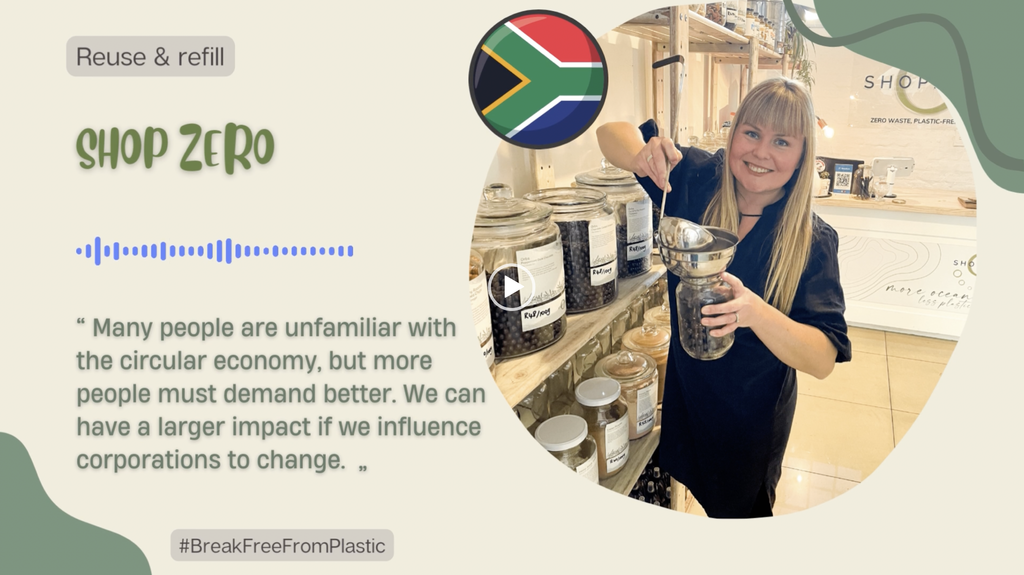 The Living Landscape of Reusable Solutions database provides more insight into various projects, organisations and initiatives. If you know of any more initiatives that focus on reusable & refillable solutions, reach out to [email protected]
The businesses listed are not specifically endorsed by Greenpeace but offer examples that illustrate the fight against the global plastic waste crisis and the move towards reuse & refill systems.
Caroline Wagner is the Global Coordinator for the Plastic Free Future campaign at Greenpeace USA.