No rally, forest cleanup or collective activity can exist without people, but technology can help make these more enjoyable, coordinated and effective. How cool would it be if the change of a march route, event meeting point or beach cleanup required material would be instantly pushed to all attendees?
This is where GreenAct (available in Android and iOS) comes in: besides allowing access to volunteer and activist communities in the Greenpeace network from one single place, the app brings in the mobility and notification components to our mobilisation initiatives.
Each community available in GreenAct allows users to login to an existing account (or create a new one), set up and participate in activities, local groups and campaigns with Greenpeace or with other environmental organisations and activists' groups.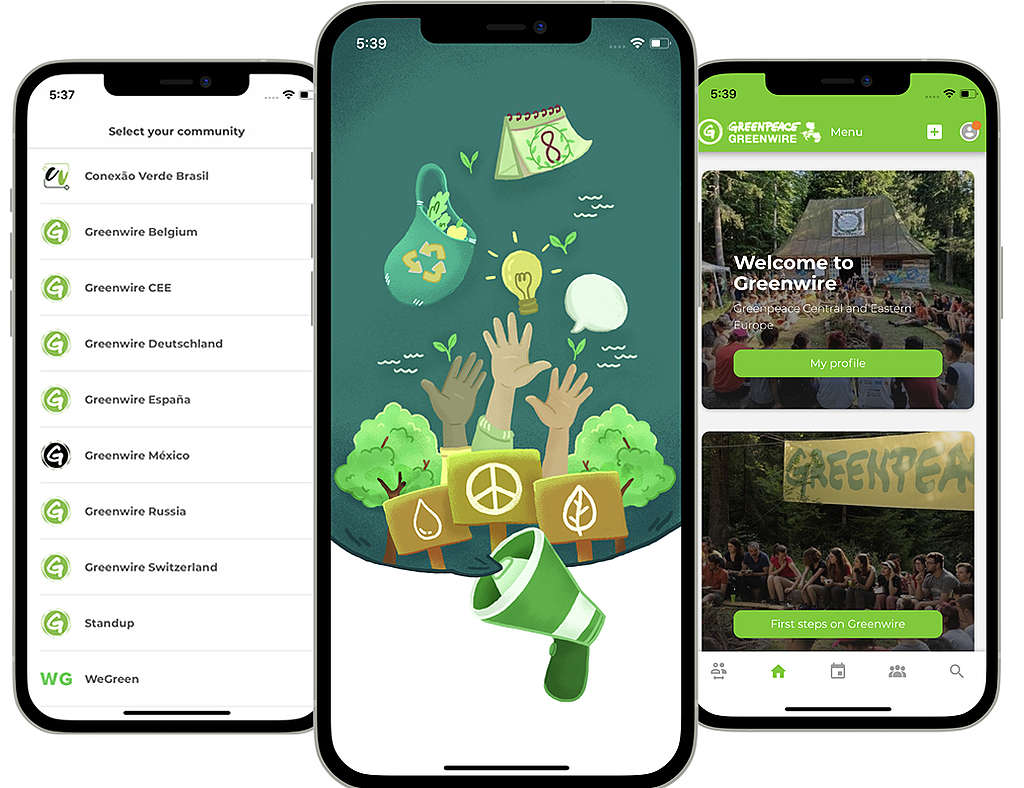 A technology for (and by) the movement 
Created to provide a safe, ads-free space for people to mobilise for the environment, the first version of the app is now available only in some countries (🇦🇹, 🇧🇪, 🇧🇷, 🇧🇬, 🇫🇷, 🇩🇪, 🇷🇺, 🇪🇸 and 🇨🇭), but will soon cover all geographies in scope and, who knows, allow access to other portals of the movement?
Created in collaboration with Open Social, GreenAct replicates the approach of other multi-communities technologies (think Slack, for example), acting as a gateway to other workspaces which operate in full independence from one another.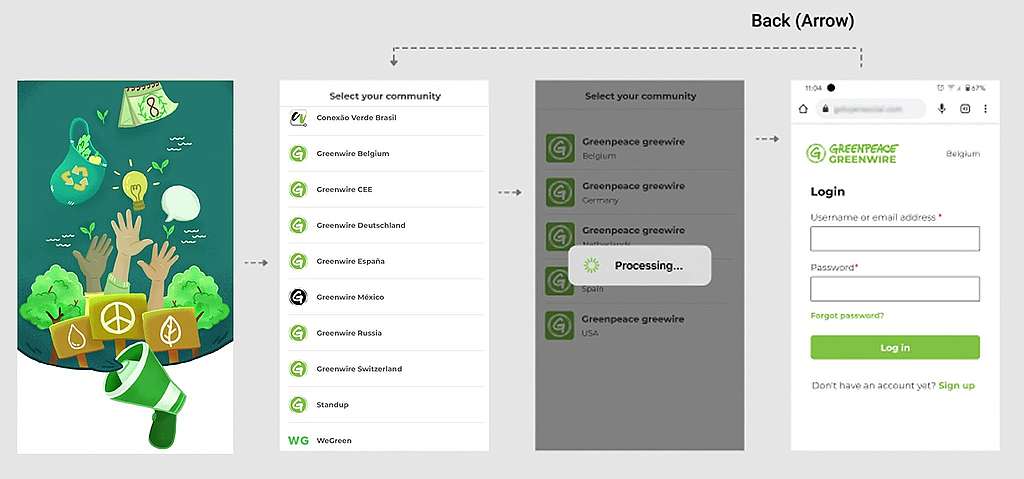 In fact, each community accessible via GreenAct is exclusively and independently managed by the Greenpeace National / Regional Organisation (and in the future by other Non-Governmental Organisation / Partner) mentioned as the community owner (e.g. Greenpeace Belgium). All user data is handled directly by the community owner the users share their information with and, by consequence, for each Community the users interact with, the relevant Privacy Policy applies.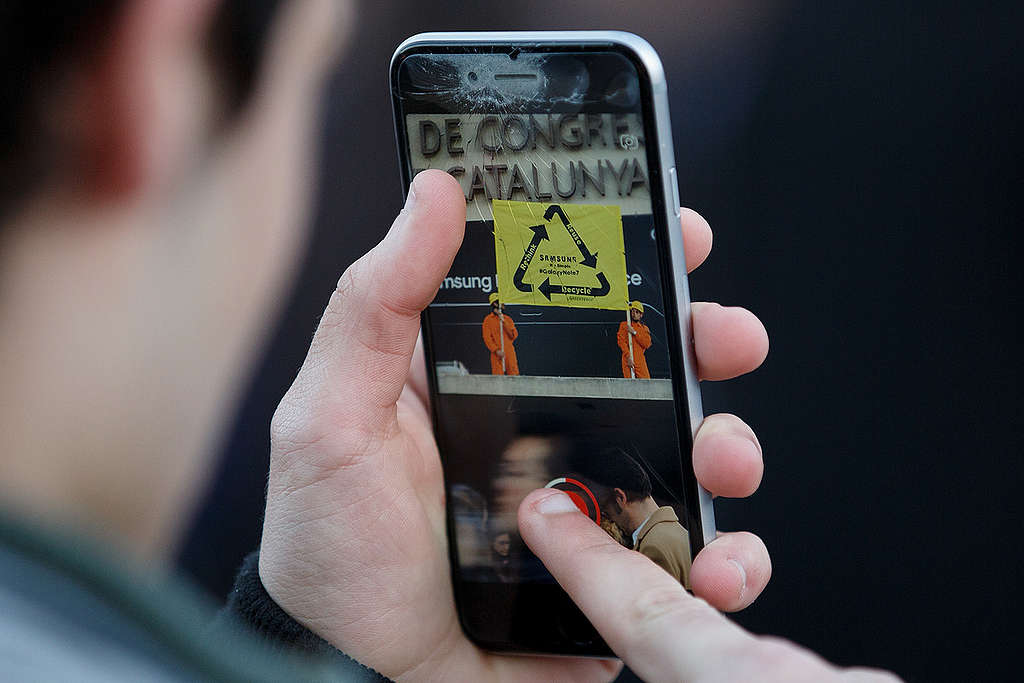 Launching GreenAct is a good step towards achieving Greenpeace's technology vision, which aims to make great innovations easy to access, adopt and embrace by the climate justice movement.
It's important to remember, though, that Greenpeace is a network of campaigning organisations and not a technology provider, so even though we'll maintain the efforts to improve it, it's very unrealistic that GreenAct will ever work as smoothly and bug-free as the big global apps, shipped by multi-million tech organisations. GreenAct is a functional app to serve activism, not a perfect tool for social sharing or content management.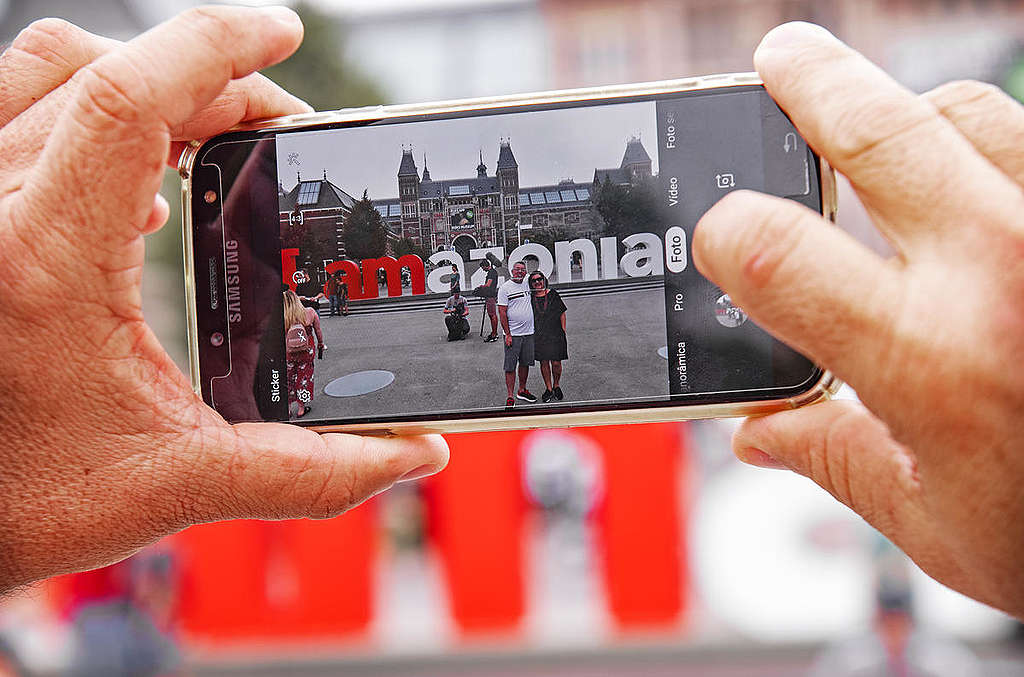 While the efforts in the short term will be focused around having a stable application that supports Greenpeace offices in their engagement efforts, the ideal future would be for GreenAct to be the mobile gateway for environmental activism, providing access to all communities that share our vision for a more just and sustainable future.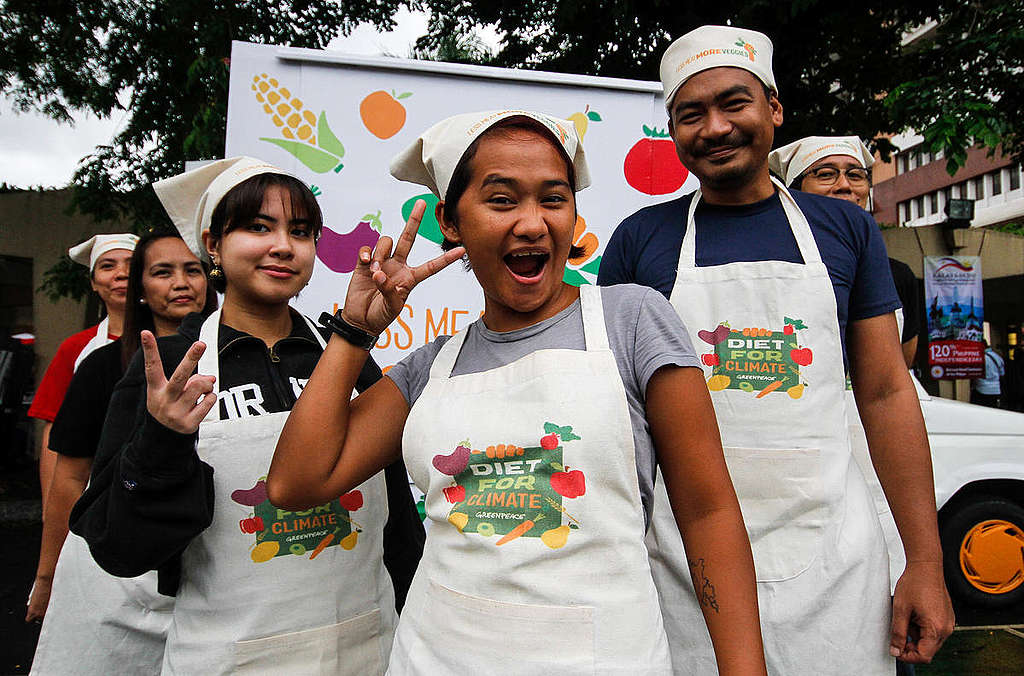 Volunteer with us
There are lots of ways to get involved with Greenpeace. Contact your local office to see if you can volunteer.
Take action
Maybe in a few years we'll jump back to this post to check how it all started? Well, if that's the case, here's a message for all current and future readers: GreenAct should always be ads-free, built outside the "big technologies" and community-owned. Because technology can make this world a better place, but only if we shape it together.