Social media can be a powerful tool to share stories and keep the people informed about what the climate crisis is doing to our planet. It is also a great place to seek inspiration on what we can do, individually or collectively, to create a better climate future.
With the wonderful support from Greenpeace's Key Influencers communities, I got to know 9 inspiring climate activists from around the world who echo their voice through their social media about climate issues and to motivate others to do impactful changes on climate.
Amanda Costa, Brazil
Brazilian activist Amanda Costa uses her social media skills to highlight the connection between climate and racial justice. A young UN ambassador and one of Forbes Brazil's #Under30 in 2021, she aims to mobilise young people to build an inclusive, collaborative and sustainable world while promoting climate justice and fighting against environmental racism. She established Perifa Sustentável Institute (Sustainable Periphery Institute), and is a part of Black Coalition for Rights, Global Shapers Community, and Climate Reality Project.

Follow Amanda on Instagram and Twitter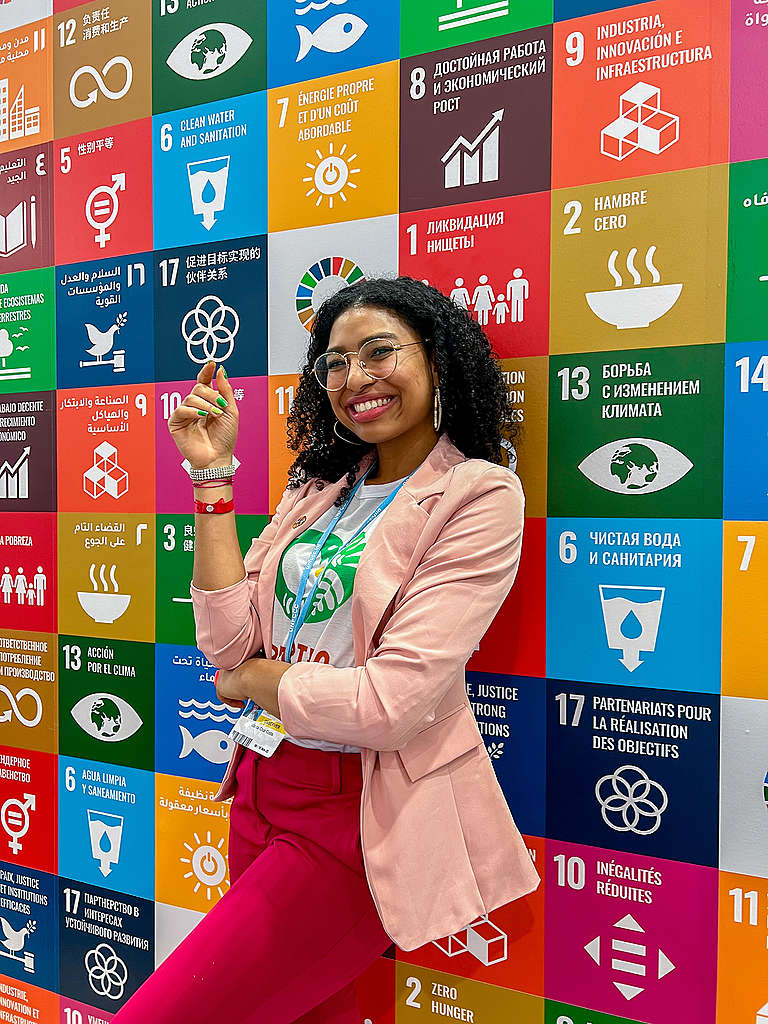 Ayisha Siddiqa, Pakistan
Ayisha Siddiqa, a human rights and land defender from the tribal lands of Moochiwala and Mahsan in Pakistan, shares her powerful stories on social media. The co-founder of youth-led coalition Polluters Out and virtual climate learning space Fossil Fuel University, her work focuses on holding polluting companies accountable at international level while fighting for the rights of marginalised communities. "The fight for climate justice is at its core a fight for love. It comes from a place of deep love for humanity," she said when sailing on board the Greenpeace ship Rainbow Warrior in the United for Climate Justice ship tour in October this year.
Follow Ayisha on Instagram and Twitter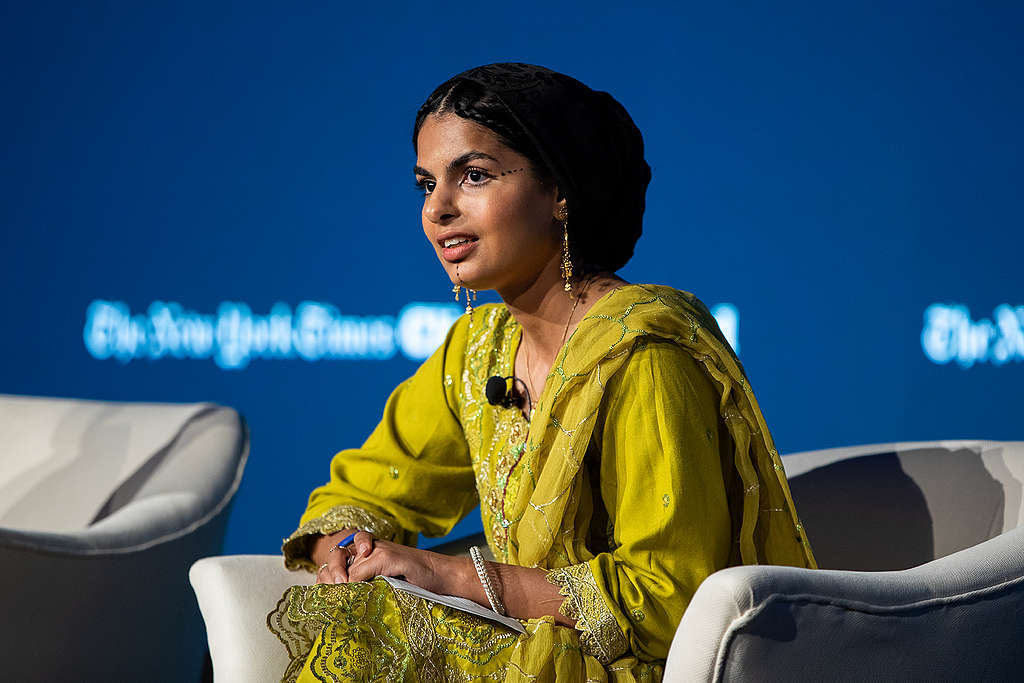 Camille Etienne, France
French climate and social activist Camille Etienne uses the power of social media to lobby political leaders and policy makers, also to help mobilise actions in the field. These past few months, her work has been focused on fighting against the EACOP pipeline in Uganda and Tanzania, as well as demanding that the French government exit the controversial Energy Treaty Charter and to ban deep seabed mining. Camille is a part of the artistic duo, Avant l'Orage, with director Solal Moisan, making short movies and artistic actions to raise awareness about the climate emergency.
Follow Camille Etienne on Instagram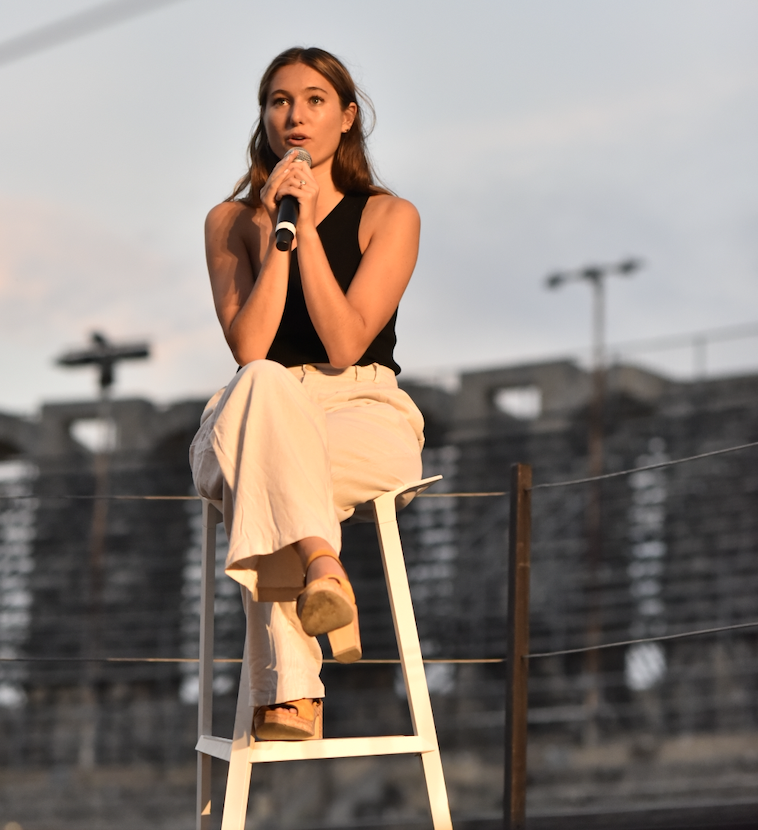 Edwin Namakanga, Uganda
After witnessing how the climate crisis has dramatically affected his hometown in Kampala, and inspired by Vanessa Nakate and Greta Thurnberg, Edwin Namakanga decided to become a climate activist. He uses social media to help people understand about the importance of protecting the Earth. "When people give me feedback, such as saying what I've posted has inspired them to take action and learn more about the climate crisis, I am also inspired to keep going," said Edwin who is now Fridays for Future climate strikes organiser and social media manager for The Rise Up Movement.

Follow Edwin Namakanga on Twitter and Instagram
Fabian Grischkat, Germany
Named as one of eight people "who are changing our society" by Vogue Germany, TV host, influencer and activist from Berlin, Fabian Grischkat, is vocal about climate and LGBTQ+ rights. He was also involved in several campaigns, including #vote4me, with Greenpeace Germany. This December, the 22-year-old joined "Alliance for the Young Generation", stating: "crises, like the climate crisis, show that the concerns and fears of children and young people are often neglected. But young people don't just want to be heard, they want to have their say. That's what I'm committed to."
Follow Fabian on Instagram and Tiktok
Lillian Ono, Japan
"I believe that all problems are connected and that there will be no real solution to the climate crisis unless we fix the unjust system. For that reason, I am trying to participate in projects, share information on SNS (social networking service) and work with people who stand up for human rights issues while having the climate crisis at the core of my work," said model and climate activist Lillian Ono who documented her inspiring eco-travel trips when travelling to COP25 in Madrid without flying. She is currently active in local climate communities such as Spiral Club, Green TEA, and Climate Dictionary.
Follow Lillian Ono on Instagram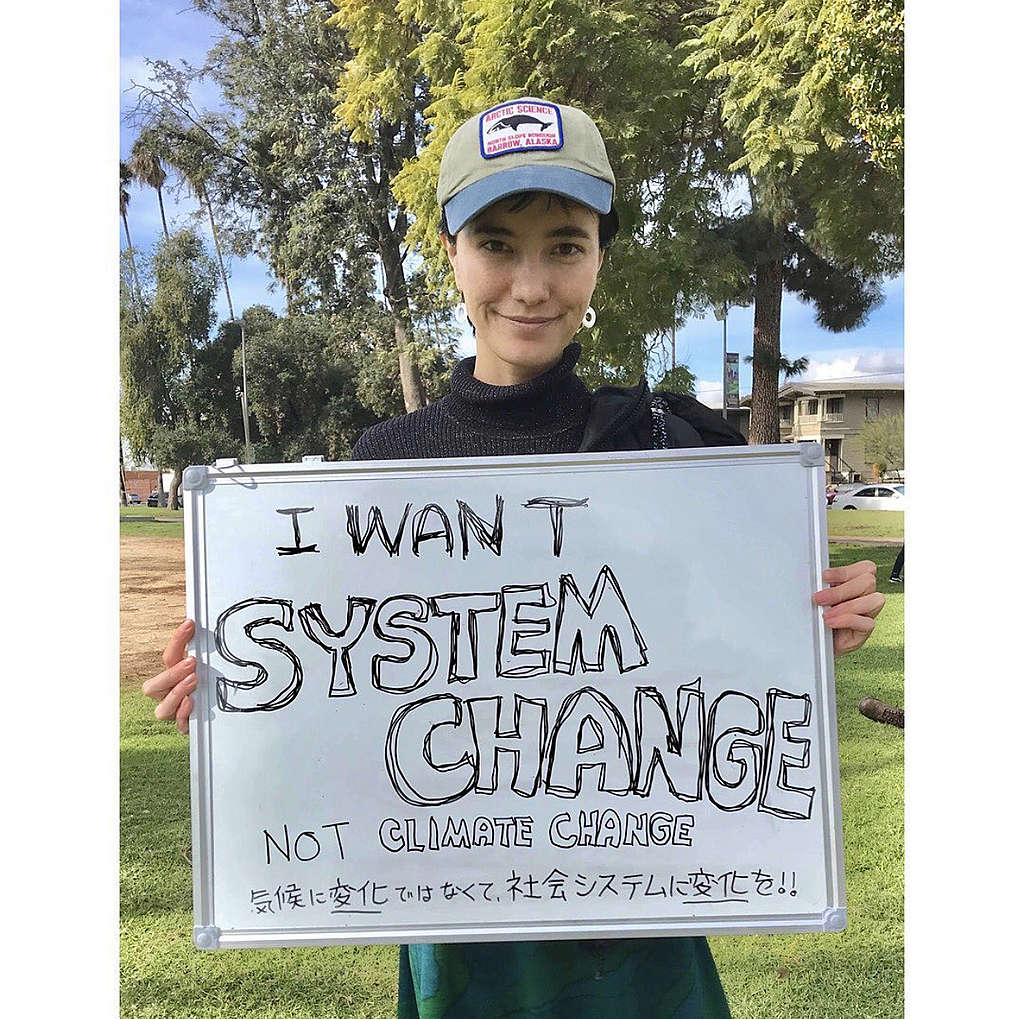 Rose Kobusinge, Uganda
Currently pursuing a PhD researching sustainable energy in East Asia refugee camps, Ugandan climate justice activist, Rose Kobusinge, uses her social media to share her work that focuses on the inclusion of African voices in climate discussions and helping climate vulnerable communities to be more resilient, also to connect with other climate activists. Rose established the Climate and Biodiversity Initiative, which seeks to empower young people, women, children and grassroots groups in Uganda to restore nature, while learning to adapt to and mitigate climate change.
Follow Rose Kobusinge on Twitter and Instagram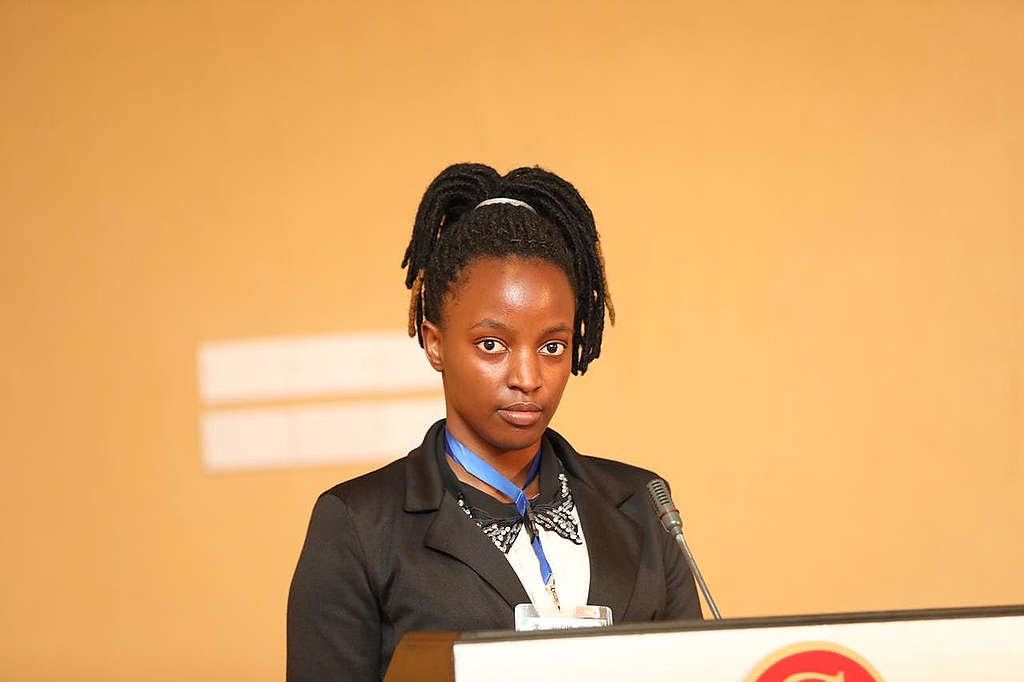 Tori Tsui, Hong Kong & UK
Tori Tsui (she/they) is a Bristol-based writer and mental health advocate from Hong Kong, also the co-founder of the Bad Activist Collective and an advisory board member of the environmental charity Earth Percent. She raises awareness of climate injustices and discusses the relationship between mental health and the climate crisis on social media. Tori's book, 'It's Not Just You', due to be released in summer 2023, explores the intersections between climate change and mental health, with an emphasis on system change and dismantling the individualism that had permeated this realm.
Follow Tori Tsui on Instagram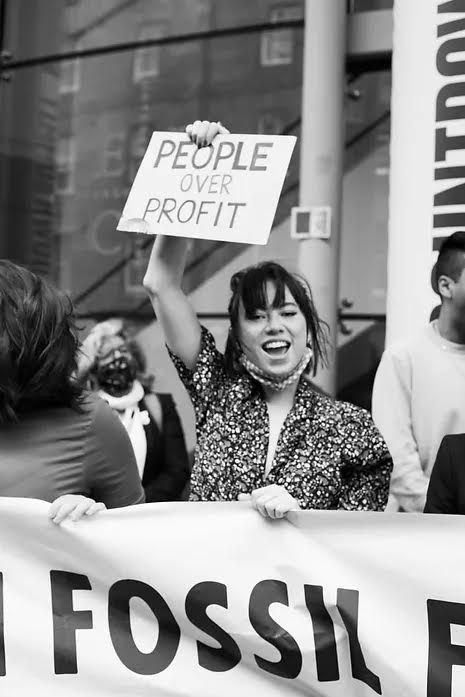 Venetia La Manna, UK
While fast fashion is only getting faster, fair fashion campaigner Venetia La Manna (she/her) uses her social media to challenge fashion brands who are costing the earth and calls out retailers on their unethical practices in fashion's supply chains. She loves to share exciting tips to her followers about slow fashion routine. Venetia co-founded Remember Who Made Them which aims to energise a new solidarity economy in fashion, uplift the voices and demands of garment makers, and put the health of people and the planet above corporate profits.

Follow Venetia La Manna on TikTok and Instagram