Happy love month! Valentine's Day is just around the corner! Can you feel the love rush?
Ditch the plastic balloons and teddy bears and take your significant other (or yourself) out! Try something new and make your date planet-friendly by dining in these restaurants with plant-based options. Why go meatless, you ask? We've listed here reasons why eating meat is harmful to the environment. Here are our top five picks:
Green Bar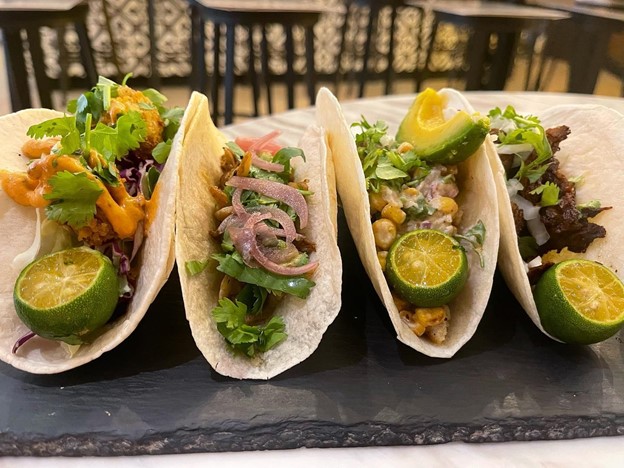 Located at the heart of the Makati business district is Green Bar, a plant-based restaurant, cafe, and bar founded in 2014 by sisters Jedarani and Sarada Santos. As vegans and cooks themselves, the owners are passionate to create dishes that are creative, familiar, and most importantly, full of flavor. Patrons seem to agree and leave good reviews of the restaurant.
Address: 106 Aguirre, Legazpi Village, Makati
Store hours: 8 AM to 10 PM
Socials: Website, Facebook & Instagram
Menu
Cosmic
Kapitolyo in Pasig is known for housing a number of popular restaurants and cafes. A little unfamiliar to those who frequent the area is Cosmic—a family-owned vegan restaurant. Cosmic serves dishes with plant-based ingredients and offers a variety of dishes that are a fusion of Filipino, Japanese, Italian, Mexican, and other cuisines.
Address: 7 San Rafael St., Brgy. Kapitolyo, Pasig
Store hours: 11 AM to 3 PM, 4:30 PM to 8 PM (closed on Mondays)
Socials: Website, Facebook & Instagram
Menu
WILD Plant Based Cafe Bar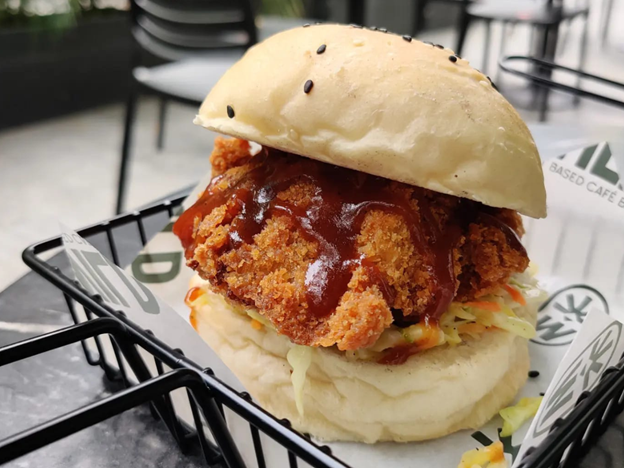 If you want to dine under the night sky without going outside the Metro, WILD Plant Based Cafe Bar in Bonifacio Global City might be the right place for you. This is not exactly a date place with fine dining, but if you and your partner plan to make things simple and unwind together with great plant-based comfort food, this can be your best choice.
Address: G/F, Uptown Parade, 9th Ave, Taguig
Store hours: 10 AM to 11 PM
Socials: Website, Facebook & Instagram
Menu
Pipino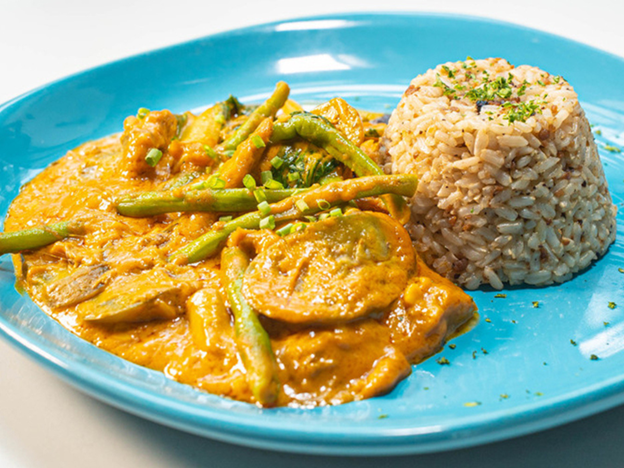 Our list would not be complete without including a restaurant located at the infamous Teacher's Village of Diliman. Pipino started as a 6-item line under PINO's menu back in 2010 in celebration of Earth Day. The team developed more "veganized" dishes and desserts and finally opened their doors to the public six months later.
Address: 39 Malingap, Teacher's Village, Diliman, Quezon City
Store hours: 10 AM to 9 PM
Socials: Website, Facebook & Instagram
Menu
The Wholesome Table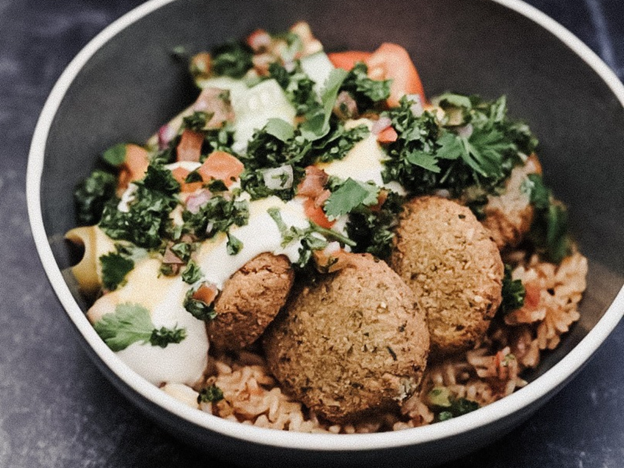 With multiple branches around the Metro, The Wholesome Table is a go-to place for people who are curious about vegetarian food options. They are known for their fresh and healthy dishes selected from local and organic sources and they offer a highly adaptable menu where customers can request to turn selected ingredients into plant-based options.
Address: Multiple branches
Store hours: Please check schedules with your chosen branch
Socials: Facebook & Instagram
Menu
Did we miss anything? Add your go-to plant-based restaurants in the comments section below! Let's make planet-friendly diet more familiar to Filipinos!