#Climate
#Justice
Demand Climate Justice
Filipinos are enduring the worst impacts of climate change, caused by greedy corporations. It's time to hold them to account!
TAKE ACTION
The most familiar paradox of climate change is that vulnerable nations, who had much less to do with creating the problem, are more dramatically affected by the climate crisis.  But what many tend to forget is that beyond geographic location and country economic status, there are many other factors—or inequalities—that put some groups at a greater disadvantage in facing extreme weather events like super typhoons, droughts, and other climate impacts. A factor often overlooked is gender.
Although climate change affects everyone, women often bear more of the burden. So when women in a third world country stand up to the fossil fuel industry, I recognize it as an incredible feat. It takes a lot of courage to go up against corporations and politicians who have lost their moral compass to greed, and who have unlimited resources to silence their detractors. Come to think of it, the very technology they espouse is representative of the social system that likes to dominate, manipulate, exploit, and destroy, if only for profit.
This International Women's Day, we are honoring the women taking back their rights from the grip of fossil fuel companies.  They are leading communities who no longer want to be victimized, while promoting unique solutions in their own spheres of influence.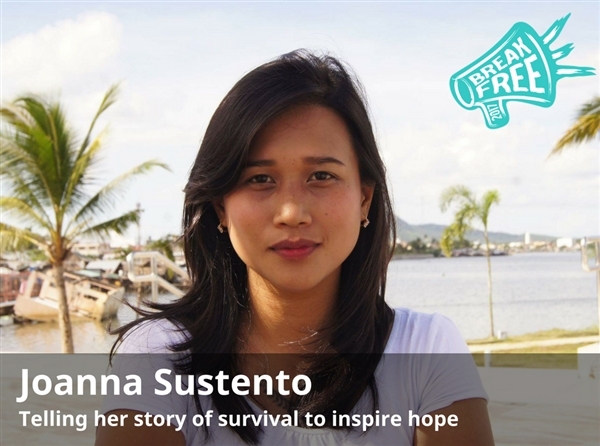 Joanna is at the forefront of Taclobanons trying to make sense of the Typhoon Haiyan tragedy. In 2013 she and her brother Julius lost their immediate family to the storm. An aspiring writer, she has used storytelling as her instrument in raising public support for the climate issue.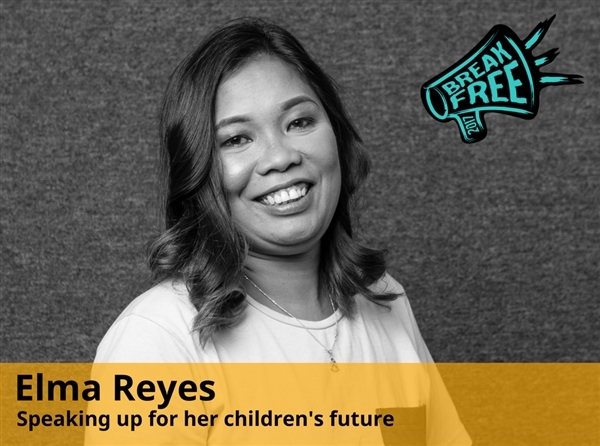 Elma is a fisherman who has lived her whole life in the coastal municipality of Alabat, Quezon, but had to relocate because of climate change impacts on her livelihood. Having survived Typhoon Glenda, and seen firsthand the effects of climate change not only on her neighbors but on her own children, she has led community mobilizations, and started the Human Rights and Climate Change Petition.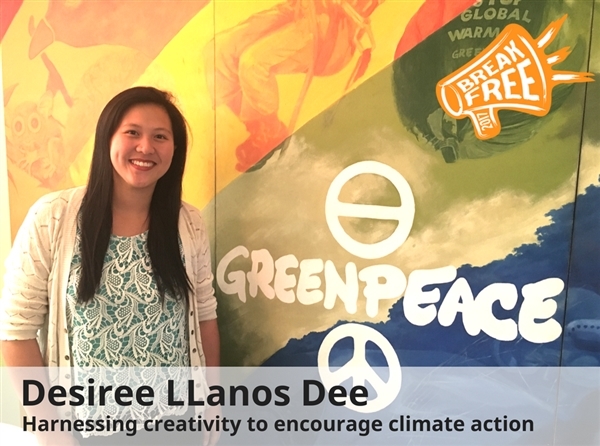 Desiree is a communicator and illustrator who immersed herself in international climate policy, national policymaking, and grassroots during her time with the Philippine Climate Change Commission. She joined the People's Pilgrimage in 2015 to bring the interfaith message to the climate talks in Paris, and has since sought creative ways to call attention to climate change. She is also Greenpeace Southeast Asia's new Climate Justice Campaigner.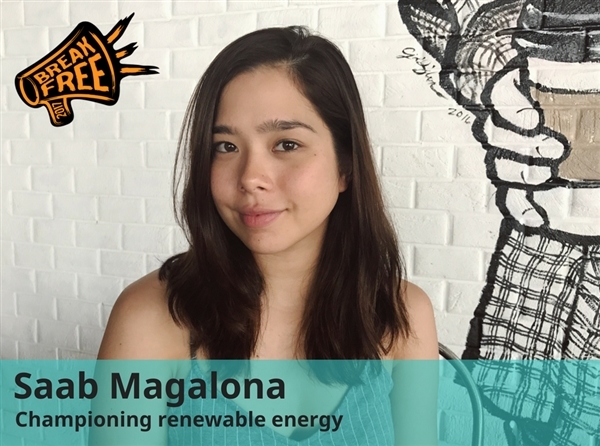 Saab is an actress, musician, and blogger who is using her influence to promote climate change solutions. An active Greenpeace volunteer since 2013, she signed on to the Climate Change and Human Rights Petition, along with her mother Pia Magalona. She is now among the most prominent young voices advocating for renewable energy in the Philippines.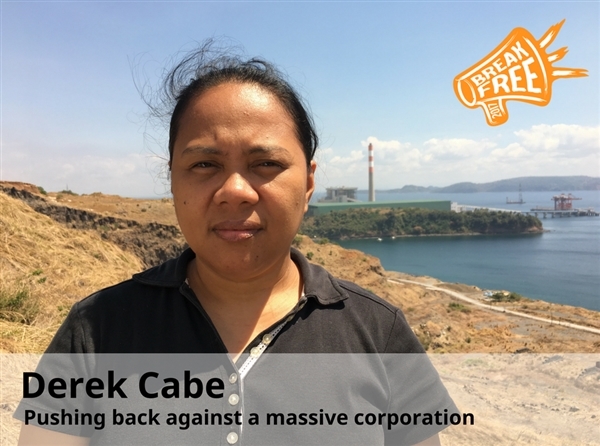 Derek Cabe is a coordinator for the Coal-Free Bataan Movement. A staunch anti-coal advocate, she is among community members leading the campaign to hold San Miguel Corporation accountable for its coal plants' violations, which are directly affecting Bataan residents.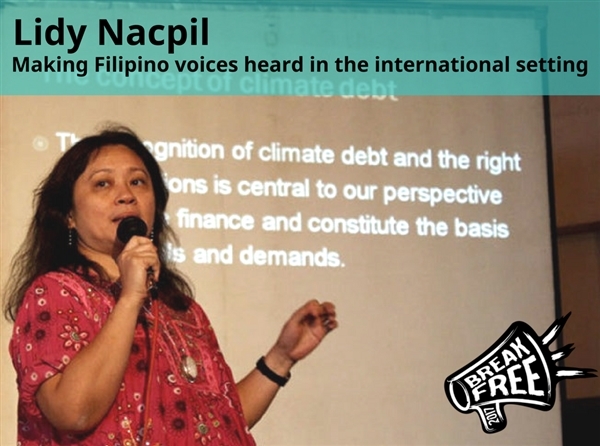 Lidy Nacpil works on economic, environmental, social and gender justice issues in national, regional and global campaigns. She is the Coordinator of Jubilee South – Asia Pacific Movement on Debt and Development (JSAPMDD), Co-coordinator of the Global Campaign to Demand Climate Justice (DCJ), and member of the Coordinating Committee of the Global Alliance on Tax Justice (GATJ). She has represented Filipinos in international climate talks, and lobbied for climate finance for adapting to climate change and addressing the impacts on vulnerable nations.
When these women speak, they are giving voice to every man and woman whose life and freedom are endangered by big dirty energy players through climate change. In their own ways, they challenge deep-set attitudes that opportunistic people have forced on us to keep us from realizing that we are more powerful if we stand together.
Just as well, these women fight for that which they embody: our only planet, home to our lands, forests, air, food, and water. She has nurtured us and sustained us for hundreds of thousands of years.
She is nature. Are you with her in this fight?
Sign up and join the movement to #BreakFree from fossil fuels.