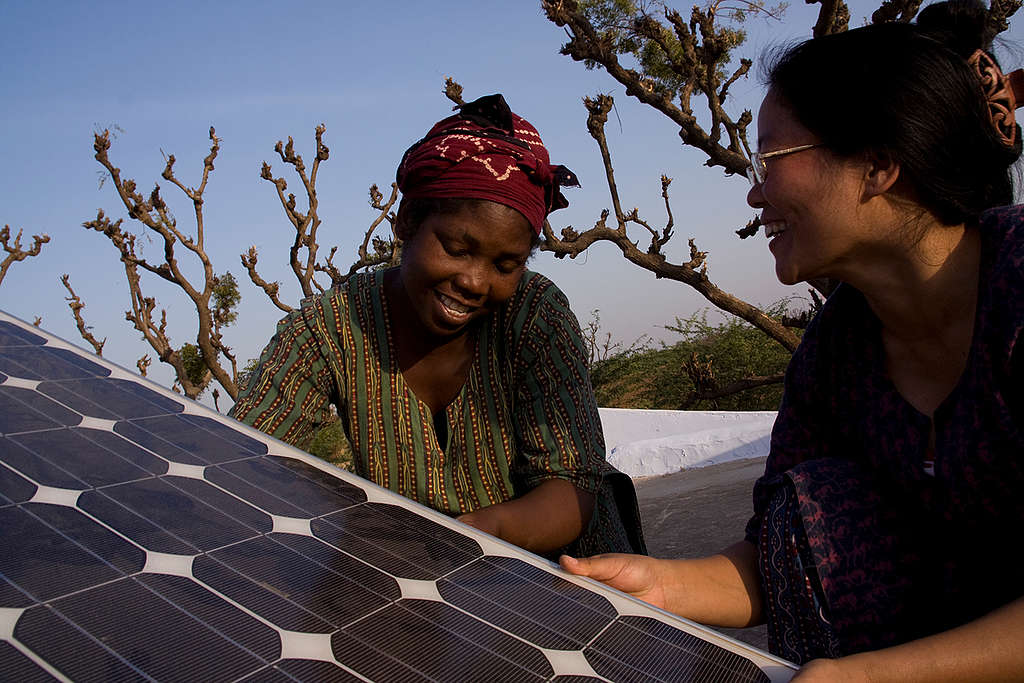 Here are 6 must-have jobs for a green-recovery
1. A national, federally-employed team to restore nature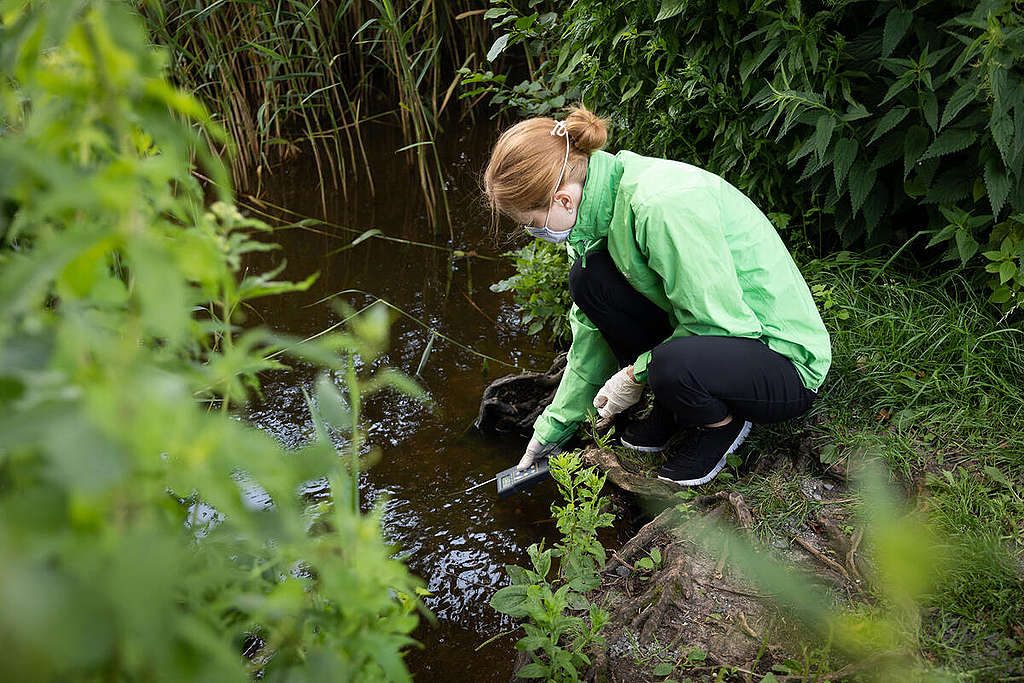 Who doesn't love spending time in nature? Greenpeace Canada is advocating a national, federal program to create jobs restoring nature because our ecosystems are the forgotten forces behind so much of what we depend on, like water filtration, flood control, pest management, and food security.
As we wrote in a letter to Environment Minister Jonathan Wilkinson this spring, "recovering forests, peatlands, seagrass beds and coastal wetlands, as well as enhancing soil carbon uptake in grazing and croplands, are important priorities for restoration." Jobs doing this could include rebuilding shorelines, replanting native tree species, establishing Indigenous protected areas, upgrading existing conservation sites and carrying out data collection and monitoring. The World Economic Forum estimates the value of nature-positive solutions at $10 trillion, globally. That's huge.
2. Local, regenerative agriculture jobs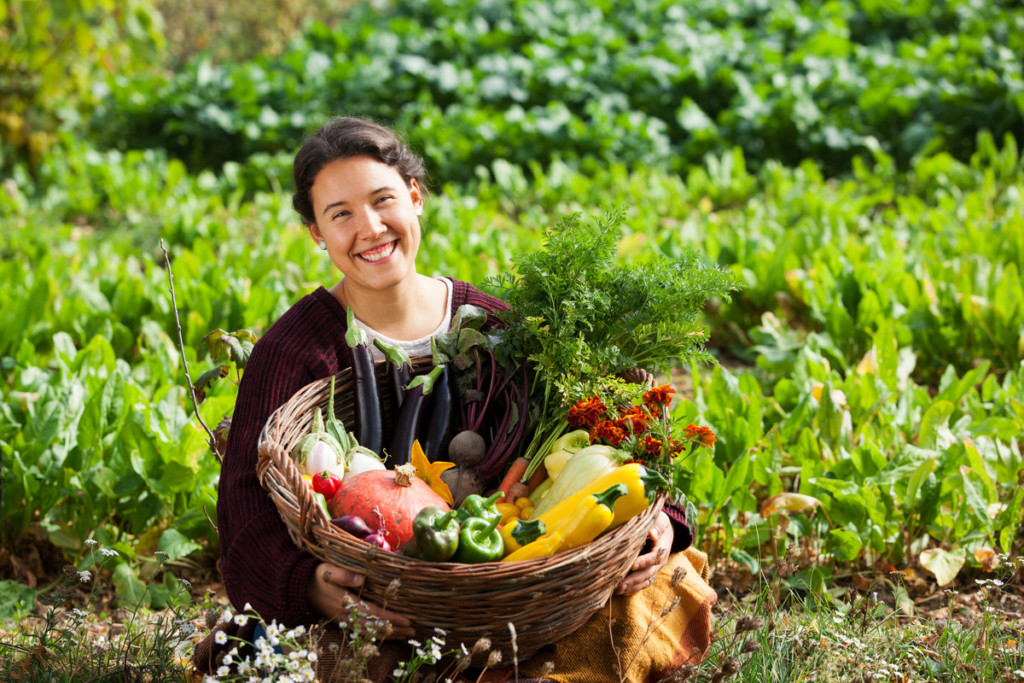 Right now, our food system depends on polluting, large-scale industrial models that are bad for people and the planet. The federal government can help kick-start a green and just recovery by funding jobs in community-based regenerative agriculture (you might know it as "organic"). Organic agriculture relied on organic production, crop diversification and a mix of plants and animals and practices that mimic natural systems.
Pandemic recovery funding could create jobs in small-scale rural and urban farms, community engagement, farmers markets, technical assistance, research and development (as well as Indigenous knowledge communication), compost and seed facilities, and more. We want to see more funding for farmers like Cheyenne Sundance, the young, Black radical urban farmer making change in Toronto!
3. Jobs repairing, refilling and reusing for a strong, circular economy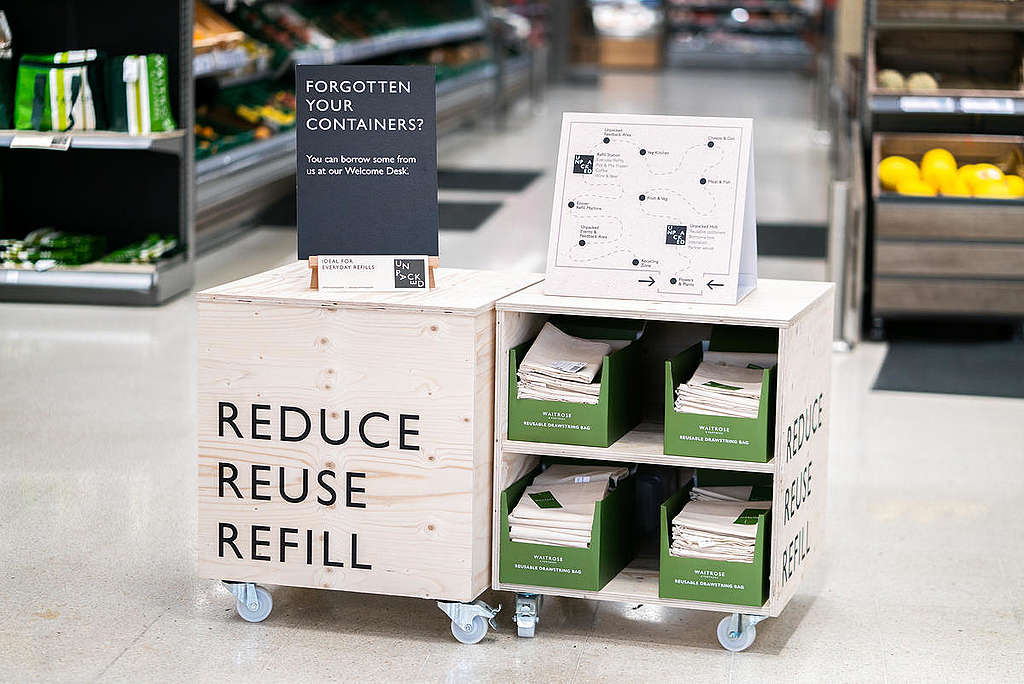 Right now, our economy is based on a "take make-waste" model: companies take the natural resources they want, make things to sell for profit, and then consumers deal with the waste. A circular economy uses resources responsible, repairing and reusing existing goods and materials, and ending disposable consumption — nothing goes to landfill.
If you've ever been to a refill store, you know this model is in hot demand! Our government can help meet this demand and create more zero-waste jobs by scaling up business models that work and creating innovation funds for entrepreneurs (especially from underrepresented groups) to innovate supply chains to refill, reuse, repair, and remanufacture goods. Plus, local supply and deliver keeps jobs in our communities, helping to build local resilience.
4. Clean energy sector jobs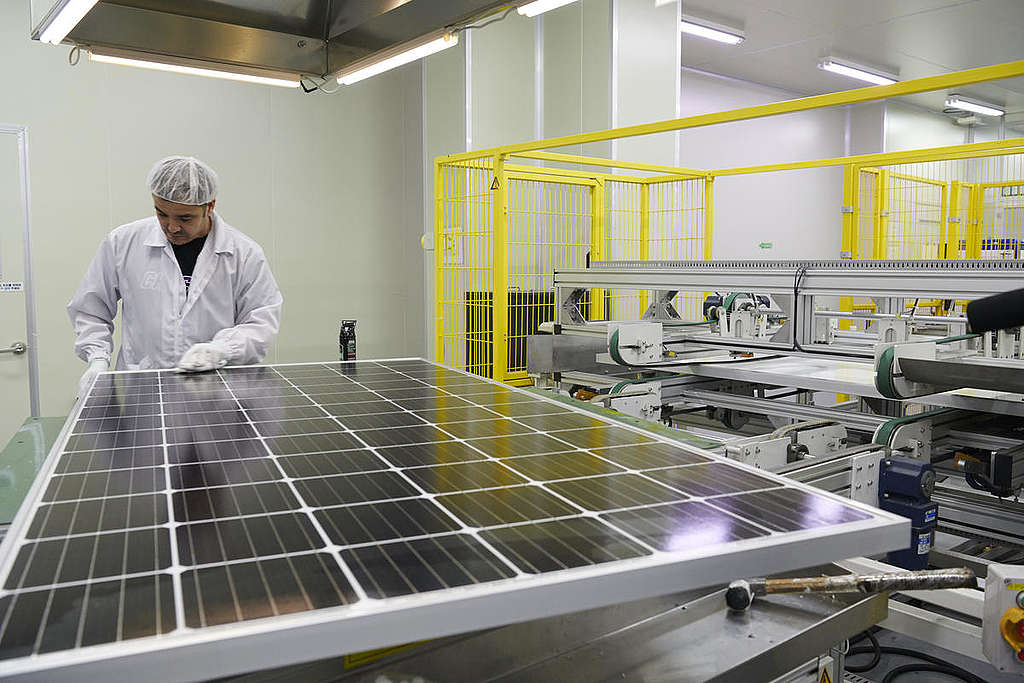 For many people, a green transition is a scary thing, affecting their lives and employment, and that's understandable. But with a compassionate transition, we can ensure current fossil fuel sector workers are retrained, cared for and transitioned into quality jobs in wind, solar, geothermal and green hydrogen. Investments in clean energy projects could create the equivalent of 670,000 full-time jobs per year, according to Corporate Knight analysis.
Even more green jobs can be created at the local level, such as construction jobs in energy-efficient retrofits or low-carbon social housing. Automaker jobs building electric vehicles, STEM-field jobs in clean tech, jobs in expanded public transportation, and the child and elder care work women do are also all vital, low-carbon employment. So. Many. Options.
A powerful movement for environmental justice is vital to raising our political leaders' ambition.
Let's #BuildBackBetter
Learn more:
Building Back Better: Greenpeace Canada Policy Proposals for a Green and Just Recovery
Corporate Knights: Report: Building Back Better with a Bold Green Recovery