Sisters from St Mary's convent and Montfort convent visited the tree house. I was amazed by their energy and enthusiasm.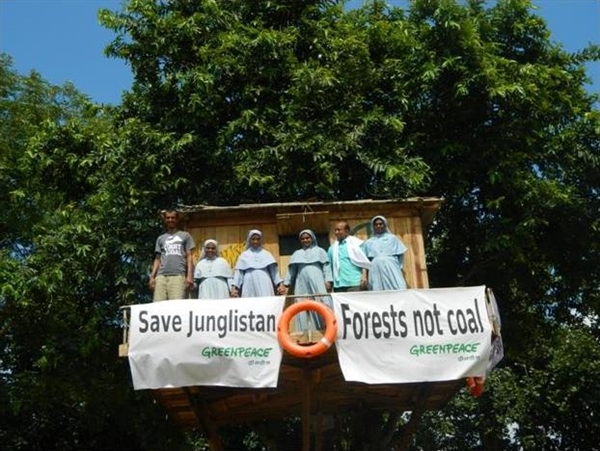 A lot of visitors who are half their age shy away from climbing up the tree house but all the sisters climbed up in no time and told me, "We read about your effort to save the forests and felt it's our duty to walk up to you and tell you that you inspire us. We will pray that you achieve your goals."
It's moments like these that keep providing me with booster shots of inspiration to my efforts of mobilising people for a better safer planet.
For more stories from Junglistan visit: http://www.greenpeace.org/india/en/What-We-Do/Stop-Climate-Change/Quit-Coal/Coal-Forest/Brikesh-Journey/
Sign the petition to show your support for forests here: www.junglistan.org/act
All image/images have been taken by Brikesh Singh.