Diverse, indigenous and traditional food systems hold the key in the fight against malnutrition, hunger and climate change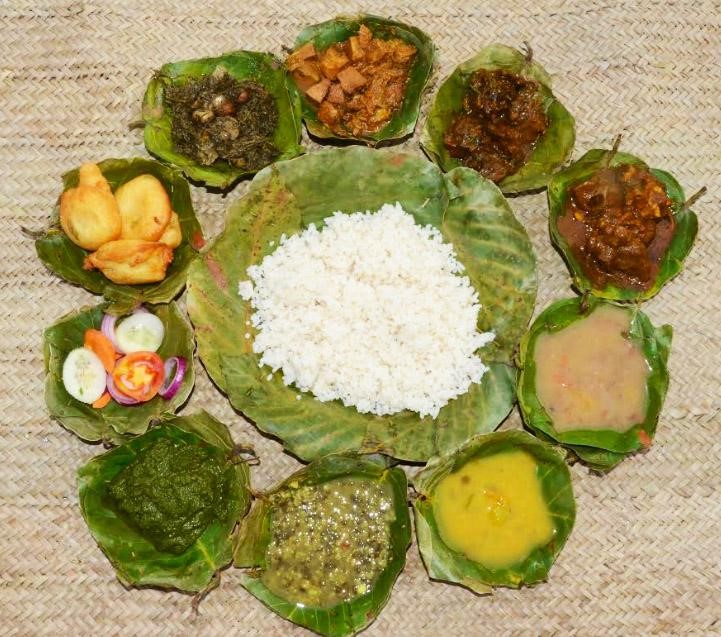 Ranchi, 3rd September: To demonstrate the importance of uncultivated and forest foods in enhancing and maintaining the nutritional security of the local communities, Greenpeace India in collaboration with Ajam Emba organised Swadish – a chef's table that celebrated indigenous food prepared by indigenous chefs. The event showcased and celebrated the rich dietary diversity of the tribal cuisine of Jharkhand as ways of addressing climate change. The event stressed upon the importance of inclusion of millets, pulses and thousands of edible plants in the traditional food system in ensuring the food and nutritional security of the people while protecting and enhancing the biodiversity.
Jharkhand has traditionally been rich in biodiversity and its indigenous practices. However, climate change-induced events have significantly influenced the rich vegetation, forest cover and farming patterns of the indigenous communities. The subsequent delays in farming cycles and decline in wild foods has led to communities switching from multicropping to monocropping systems thereby changing local food habits.
"Despite the huge benefits, forest food is reportedly under-utilised in the community. The sole mission of Ajam Emba has been to revive and bring back lost and disappearing Adivasi food into the local palate. It aims to achieve this by giving an experience of forgotten foods through its 'forest/farm to plate' approach," said Aruna Tirkey, Founder of Ajam Emba..
Dietary diversity, specifically in the context of Jharkhand is pertinent as tribal population accounts for nearly 26% of the state's population. "The indigenous communities have been historically dependent on uncultivated greens and fruits as their major source of food and micronutrients, like calcium, iron, folate, vitamin A and C," added Aruna Tirkey.
"Not so long ago, the hills and forests of eastern India were teeming with animal life and luxurious vegetation. In this abundant environment, Adivasi communities developed a sound food system as an integral part of their admirable way of life. This food system, with its strong element of mutual aid, was not just a source of good nutrition but also an inspiring example of economic democracy," said Jean Dreze, Economist and Social Scientist.
Demanding that we draw from our rich biodiversity and diverse food cultures, Rohin Kumar, Senior Agriculture Campaigner, Greenpeace India, said, "It is high time that the government focuses on eliminating iron-deficiency anaemia by ensuring dietary diversity through inclusion of millets, pulses and oilseeds like sesame and flax seeds in the Public Distribution System (PDS) and other food schemes including Mid Day Meals and Anganwadi. Nutrition-sensitive agriculture that incorporates livestock systems and uncultivated greens and vegetables are other measures that should be promoted to positively address the problem rather than pushing disadvantaged and vulnerable communities towards monotonous, hazardous and untested technology of rice fortification."
Community members and CSOs working on the issue of inclusion of millets and uncultivated foods in the eating practices from Maharashtra, Madhya Pradesh, Chhattisgarh, West Bengal and Odisha participated in Swadish, shared their experiences and vouched for diverse and resilient food systems that are sustainable, cost effective, accessible, nutritious and climate resilient.
For further information:-
Nischita (+919845828096, [email protected])
Aruna (+917992498362, [email protected])
Rohin (+919013971997, ro[email protected])