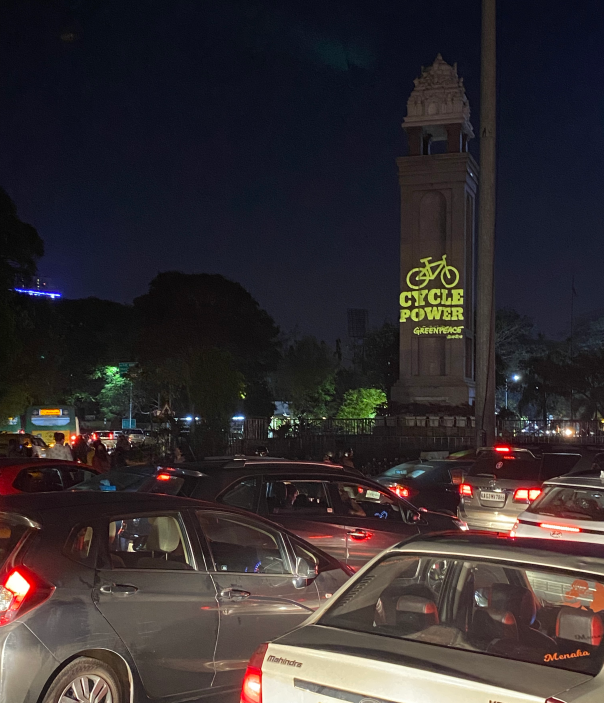 Amid the bustle of the Municipal Corporation of Delhi (MCD) election in the national capital, 50-year-old Subhendu Chatterjee was rammed by a BMW car in South-west Delhi's Vasant Kunj area, which resulted in his unfortunate death on Sunday. This is not an isolated incident and such deaths occur frequently in the national capital, though most don't get the required press coverage. 
In April this year, 27-year-old Kunwar Arora was killed at Delhi's Sardar Patel Marg, when an army truck hit his bicycle. In June, Neelima, a student in 10th standard, was killed in Northwest Delhi's Kanjhawala area when a speeding pick-up van hit her bicycle. The frequency of these crashes is alarming, but they hardly seem to attract the attention of policymakers or the media. 
As per an ongoing study at the Transportation Research and Injury Prevention Centre (TRIP Centre) at the Indian Institute of Technology Delhi, over the three-year period from 2016 to 2018, there were 167 crashes in which cyclists were killed. TRIP Centre examined the police FIRs of each of these cases to develop an in-depth understanding of such crashes. It must be noted that this analysis does not include the many crashes that do not result in rider fatalities, but can nonetheless cause severe injuries.
Dr. Rahul Goel, who is leading the study, says, "There are some roads in Delhi where the frequency of such crashes is high, but there is hardly any major connecting road that is safe for the cyclists. The recent construction of segregated cycle tracks is encouraging, but those are often located in isolation. Maximum benefits of such infrastructure can only be availed if there exists a continuous network of cycle tracks".
The TRIP center found that one in ten crashes that occur include more than one occupant on the cycle, and 5% of cyclists who have died were pillion riders. Dr. Goel believes that the majority of those riding with a pillion rider are daily wagers such as construction workers or painters, who can't afford bikes or cars, and thus, ride for their day-to-day needs.
Subhendu met his demise due to a back- end collision with a BMW car. The crash data shows that a majority of crashes in which cyclists die in Delhi are either back-end collisions or sideswipes crashes, where cyclists and the other vehicles move in the same direction. "Using statistical methods, we have found that the wide roads, high traffic speed, and presence of heavy vehicles on the roads are the three core factors that result in the greater likelihood of cycle crashes in Delhi" says Dr Goel. 
According to the 2011 Census, about 5 lakh cyclists commute on a daily basis in Delhi. Therefore, a robust cycle infrastructure is a major necessity. "The unfortunate death of a cyclist is another example of the risk that a car-centric road infrastructure imposes on cyclists. The rate at which such incidents are happening in the capital and the country, is alarming. It is high time that we stop making excuses and work towards making the city safer for cyclists. The segregation of cyclists from motorized traffic using cycle tracks may minimize a considerable risk to cyclists" says Avinash Chanchal from Greenpeace India. A robust infrastructure for cyclists is also a necessary precondition to ensure better air quality in Delhi.
"Non-motorised transport plays a big role in our cities and we need to provide safe pathways and incentives for our citizens to opt for walking and cycling. It further helps individuals even from a health perspective and larger society to keep the air clean," adds Chanchal.
For more information please contact:
Dr Rahul Goel, Assistant Professor, IIT Delhi, +91 82875 70148
Avinash Chanchal, Greenpeace India, 8882153664