Global shark populations have plummeted by over 70% in the past 50 years. Sharks are apex predators and critical elements in the marine ecosystem. A dearth of sharks can therefore lead to rapid decline of ecosystem health through cascading effects.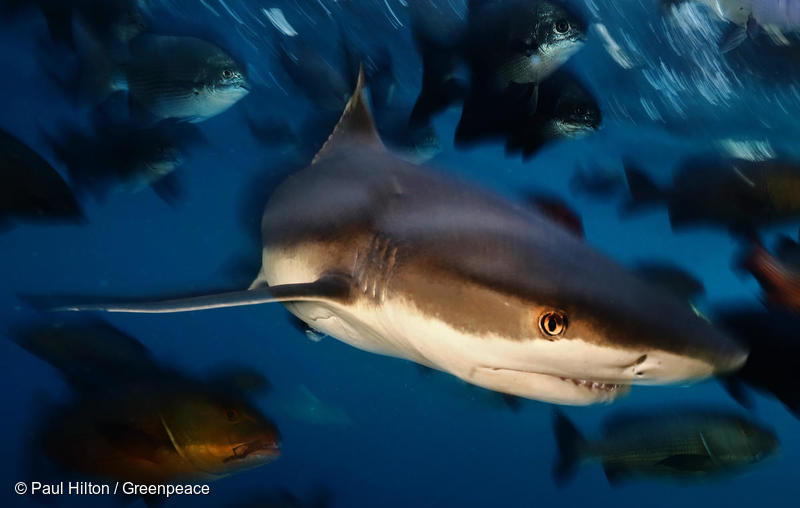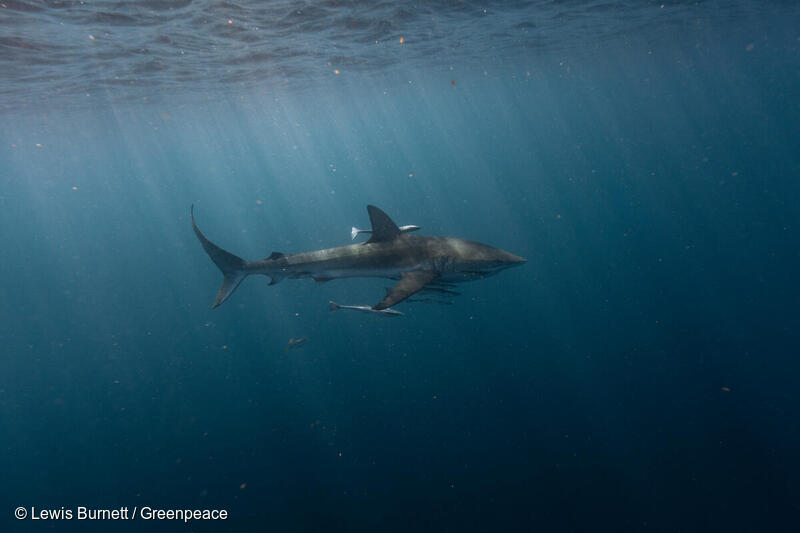 In this Greenpeace report, we chart the evolution of the North Atlantic shark fishery, tracking the distressing downward trajectory of shark populations and the consequent impacts on ocean health. We examine the industry's ever-more efficient and destructive approach to fishing, including the targeting of juvenile sharks and the increasing efficiency of fishing gear. We propose recommendations that will turn the tide, focusing on the responsibility of the EU to adopt more progressive policy positions in relevant multilateral fora and leading the way in ocean protection.
Changing temperatures, pollution and overfishing are threatening the wellbeing of our oceans and their inhabitants. The solution is a Global Ocean Treaty to fix the broken system of global ocean management. A treaty must be finalized at the UN in August of this year, or it will be impossible to protect 30% of our planet's oceans by 2030.