How we're governed
Meet our Board of Directors, find out how our Management Team is structured, learn about our Open Information Policy, read our financials, and get a sense of how our organisational and campaign issues get agreed upon at annual meetings.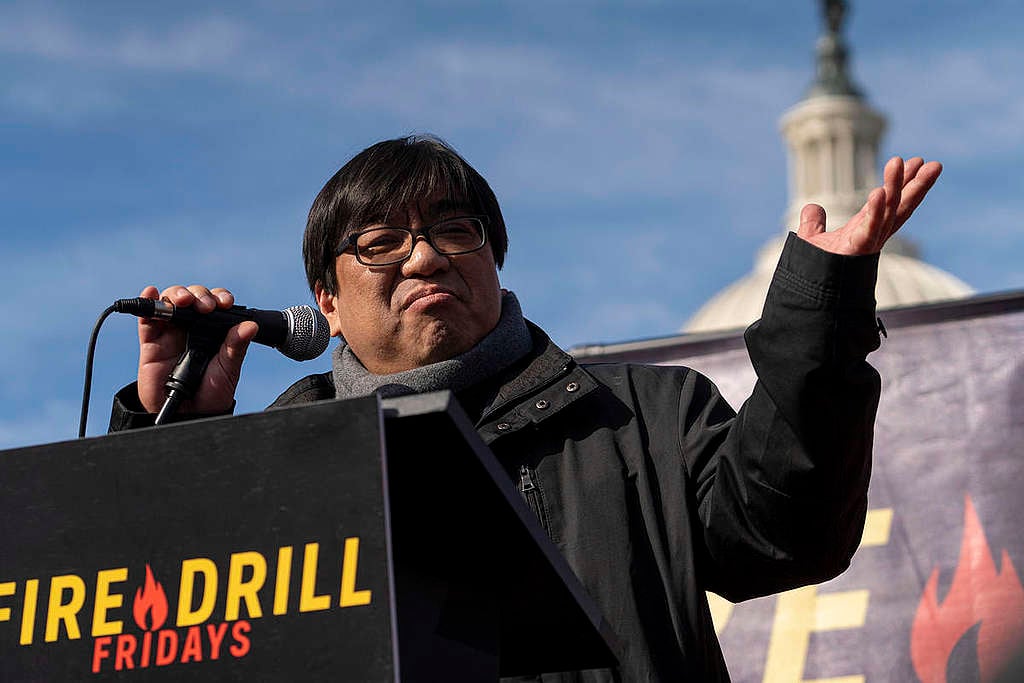 Annual Reports
Greenpeace International is proud to be part of a global network of independent organisations and we are happy to be able to report back to you on our work.
Greenpeace International Board of Directors
The Greenpeace International Board (Stichting Greenpeace Council's Board) normally consists of seven members. It is the guarantor of the integrity of the organisation and ensures adherence to internationally accepted good governance and financial management standards. It approves Greenpeace International's budget and audited accounts, and appoints and supervises Greenpeace International's executive directors.
The Board is also responsible for decisions on wide-ranging strategic and high level campaign areas: deciding organisational policy; approving the global programme planning process; ratifying Annual General Meeting (AGM) decisions and granting the right to use the Greenpeace trademark to new Greenpeace NROs.
The Chair and members of the Greenpeace International Board do not receive a salary, but their expenses are covered and they receive an attendance fee for time spent on board meetings. The compensation model is in compliance with Dutch tax law. Their annual compensation can be found in the financial statements and annual reports.
International Board members are elected for a three-year period by Council at the AGM. All Board members can be re-elected; in practice the number of consecutive terms of office has consistently been limited to two. The International Board reports annually to Council during the AGM.
Current composition as per 11 July 2023
David Tong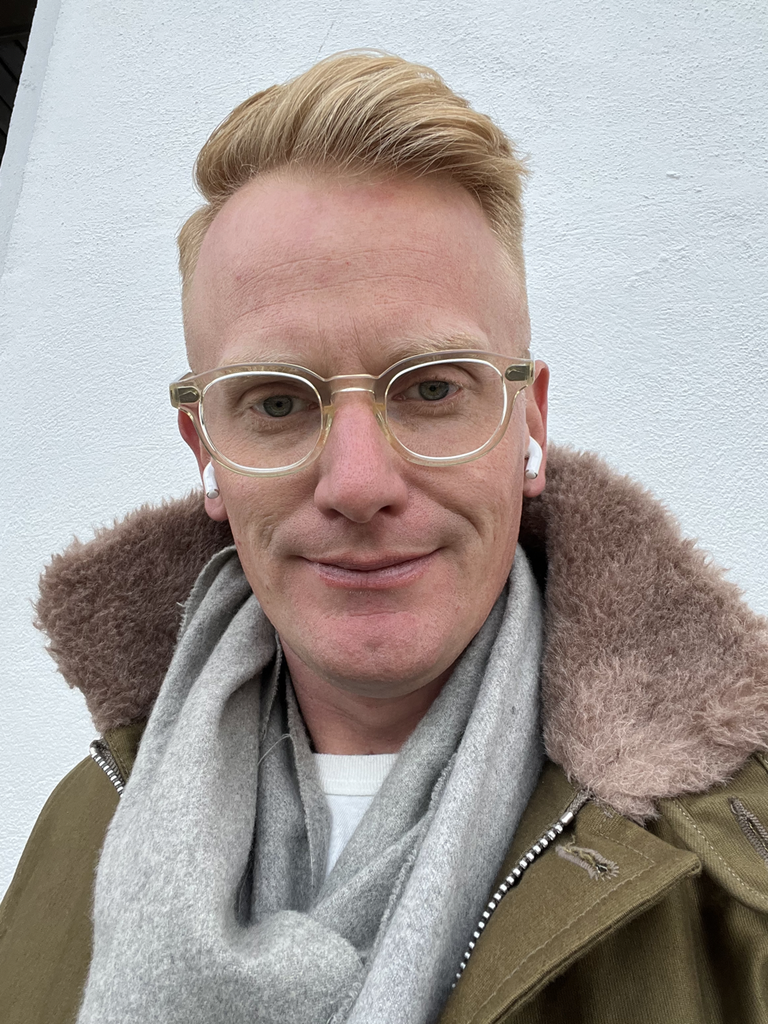 David Tong is the Global Industry Campaign Manager at Oil Change International, a Washington DC-based research and advocacy organisation dedicated to exposing the true costs of fossil fuels and facilitating the ongoing transition to clean energy. In this role, David leads Oil Change International's work to confront big oil and gas companies' greenwash, working closely with allies across civil society. In particular, David coordinated the successful cross-sectoral '#FixTheWEO' campaign to persuade the International Energy Agency to model a 1.5ºC-aligned energy scenario, resulting in the IEA's landmark 2021 conclusion that there is no room for new oil and gas beyond existing fields for 1.5ºC.
He lives in Te Whanganui-a-Tara, Aotearoa (Wellington, New Zealand), and grew up near the shore of the Waitematā Harbour in Tāmaki Makaurau (Auckland). Ecological issues and Greenpeace in particular have always been important to him. A few months before he was born, a friend of his father's witnessed French agents launching a rigid inflatable boat on a boat ramp near his home – on their way to bombing the original Rainbow Warrior.
Before joining Oil Change International, David led WWF-New Zealand's climate programme, coordinating the civil society coalition supporting youth organisation Generation Zero's campaign for the country's Zero Carbon Act, which became law in 2019. From 2014-2016, he worked as a regular freelance contractor for the Climate Action Network International (CAN-International), and in 2015 established the New Zealand CAN node.
Though now working in climate policy and campaigning, David is a former lawyer, and has worked as a judges' clerk, a big firm commercial litigator, and a community lawyer. He has a Masters degree in Law with First Class Honours from the University of Auckland, specialising in climate and human rights law.
Before being elected to the Greenpeace International board, he was the chair of Greenpeace Aotearoa, and had served on that office's board from 2015. He is also on the board of the Aotearoa New Zealand Human Rights Foundation.
---
Marcelo Iniarra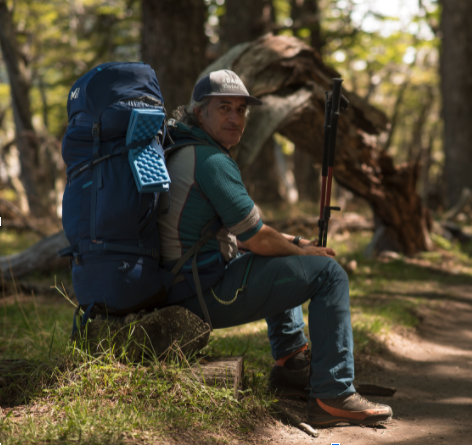 Marcelo Iniarra is an environmental activist, a senior public mobilisation & fundraising professional with over 30 years of experience acting in the non-profit sector. Marcelo has worked with many NGO's, including; Amnesty International, Oxfam, Save the Children, Greenpeace International, Doctors without Borders and Action Aid. Marcelo is now leading his own international consultancy, providing advice and developing successful and creative strategies that helped to mobilise millions of people.
Marcelo began his activist activities to protect the Planet in the mid 80's at Friends of the Earth & WWF, working in environmental education and interpretation of nature in Argentina. Later on, Marcelo joined Greenpeace where he was the Fundraising Director of Greenpeace Argentina from 1995-2003 and later the Fundraising & Campaign Innovation Manager for Greenpeace International in The Netherlands from 2001-2008. After leaving the executive roles at Greenpeace, Marcelo began to volunteer at Greenpeace, first as the Board Chair and trustee of Greenpeace Mexico in 2015 and therefore at Greenpeace Andino as a Board Member & Chair.
Marcelo was the co-founder and board member of Argentine fundraisers' organisation AEDROS. Marcelo is an active member of the TED network & organiser of TEDx events in his hometown, Buenos Aires, Argentina.
---
Helga Rainer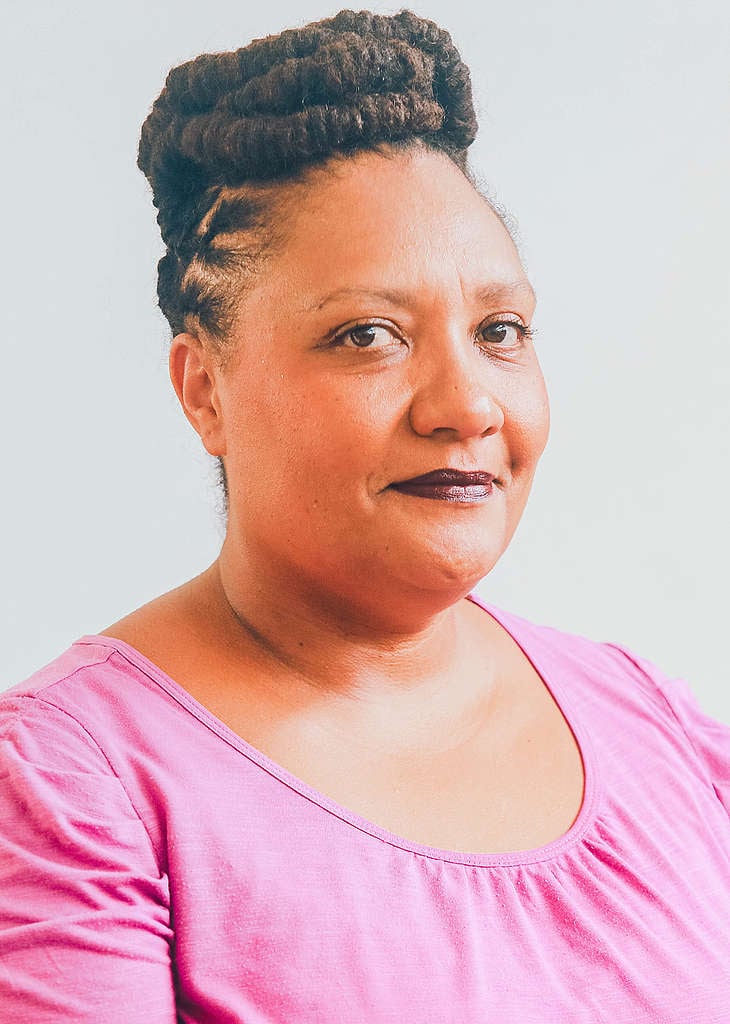 Helga Rainer has over 20 years of international and environmental development experience. Woven throughout her professional history, her work as a consultant, researcher, grant maker and organiser for environmental and development projects has made her an expert in developing policy, strategies, and programs.
Helga has efficaciously acted as an expert liaison between a variety of different stakeholders, including conservation leaders, policy makers, researchers, governmental agencies, non-governmental agencies, corporations, and international donors. This has included informing access to water and sanitation for women in informal settlements in Dhaka, Bangladesh, facilitating dialogue between local communities, private and public sectors on ecotourism in Uganda, as well as advising world leaders in Jeju, South Korea on transboundary conservation.
A passionate advocate of multi-disciplinary approaches, Helga has successfully leveraged multiple perspectives to inform shifts in how institutions engage with nature protection. In addition to numerous publications, she conceived and co-edited a novel interdisciplinary book series on non-human apes. Further building her transdisciplinary practice, Helga co-founded Borderlands Art, an agile space concerned with issues of environment, conflict and repair which uses exhibitions, events and research to foster critical inquiry and advocacy.
Helga has a Doctorate in Geography and Environment from the London School of Economics and Political Science (UK) and a Master's degree in Environmental Science, Policy and Planning from the University of Bath (UK). Helga sits on several non-profit boards which include the Uganda Biodiversity Trust Fund and 32oEast| The Uganda Arts Trust.
---
Nikhil Aziz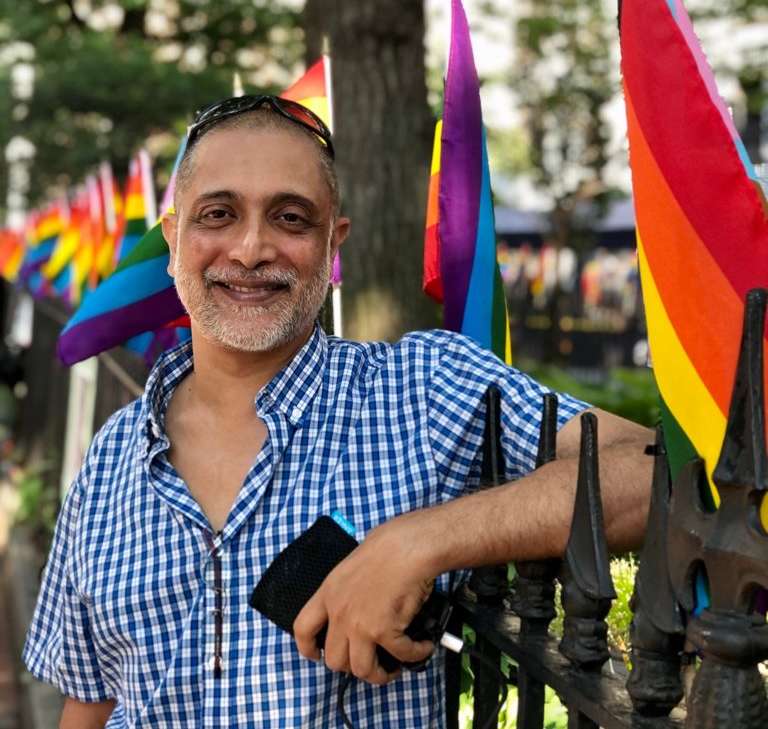 Nikhil Aziz is Director of Land, Water, and Climate Justice (LWCJ) at American Jewish World Service (AJWS), where he oversees the LWCJ grantmaking program in 13 countries in Asia, Africa, and Latin America and the Caribbean, and supports US policy advocacy on climate justice. Before joining AJWS, he was Executive Director of Grassroots International, which funded social movements for resource rights and climate justice in the Global South and did advocacy in the United States. Previously, Nikhil was associate director at Political Research Associates, which studied the US right wing for the progressive movement. He continues to speak, teach and write on human rights, international development and social change.
Nikhil has served on the boards of Africa Today Associates, Massachusetts Asians & Pacific Islanders for Health, MASALA (Massachusetts Area South Asian Lambda Association), Resist, the Jessie Smith Noyes Foundation, the Human Rights Funders Network, and the Engaged Donors for Global Equity (EDGE Funders). He divides his time between New York City, US and Mumbai, India.
Nikhil has a Doctorate in International Studies from the University of Denver (USA) and a Master's degree in International Relations from the Claremont Graduate University (USA).
---
Shanice Firmin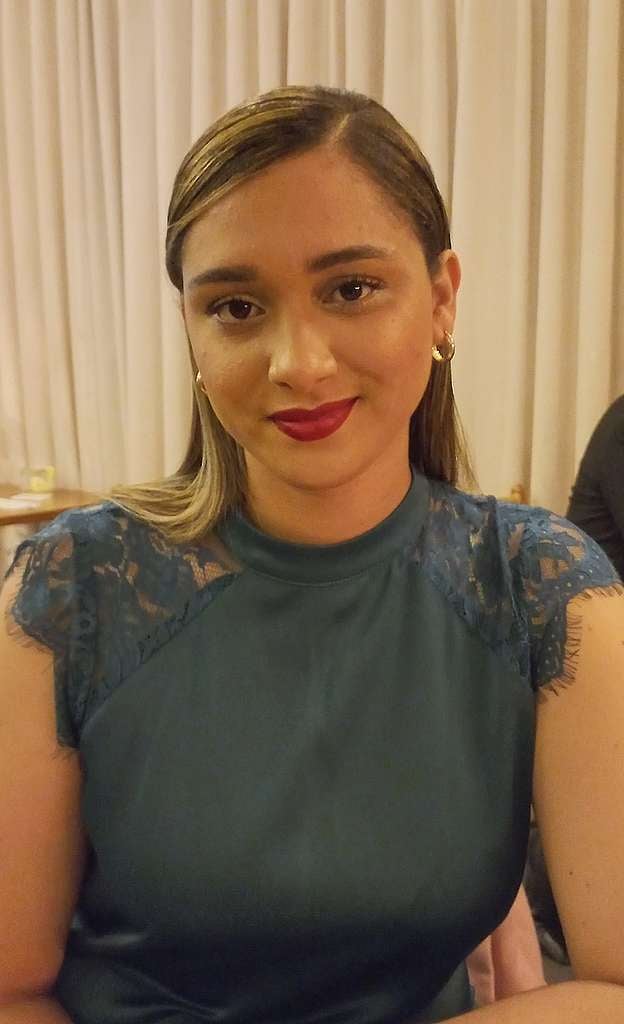 Shanice Firmin is a Senior Project Officer for Development, Infrastructure, and Climate Change at the South Durban Community Environmental Alliance with over 6 years of experience in the non-profit sector.
Shanice focuses her time on building community activism that critiques environmental impact assessments and unsustainable developments proposed by industry and government to secure livelihoods, social justice, and a healthy environment for the benefit of all. Shanice is a strong believer in meaningful public participation in environmental governance affecting change in climate legislation. Through the 'Action 24 – Active citizens for responsive legislatures project' – she served as the KwaZulu-Natal province lead from 2017-2020. Shanice has developed 'public participation in the South African legislature' booklets to assist and equip communities with improved access to information and public participation in decision making enhancing the quality and the implementation of decisions.
Shanice has contributed to research and writing contributions that looked at 'A Gendered Lens: Mainstreaming Gender into South Africa's Climate Change Response'. She has also developed an 'Action 24 Toolkit for Citizens' Engagement with Legislatures' that offers step-by-step guidance on how the public can engage, based on the realities observed. Shanice also frequents parliament to make presentations to the department of the Environments oversight committee on incidents and accidents.
When Shanice is not occupied with defending the environment, she is occupied with her two girls.
---
Von Hernandez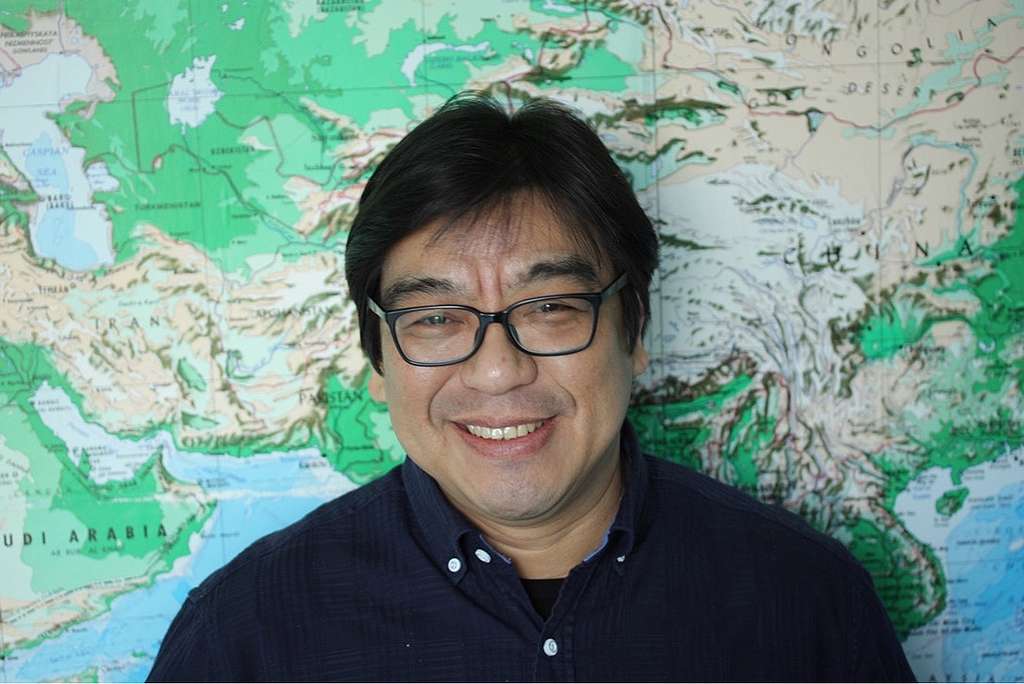 Von Hernandez is a leading and multi-awarded Filipino environmental activist, whose career has been marked by more than 25 years of campaign leadership, strategic planning, organisational development, and management. He is currently the Global Coordinator of Break Free from Plastic (BFFP), a global movement of more than 2,700 organisations representing millions of people, who have come together to call for massive reductions in single-use plastics and to push for lasting and systemic solutions to the plastic pollution crisis.
Von formerly served as Global Development Director of Greenpeace International where he oversaw the development and performance of Greenpeace's national and regional offices worldwide. Prior to this, he also served as the Executive Director of Greenpeace Southeast Asia (GPSEA), where he led and effectively implemented Greenpeace's priority programs and operations in Southeast Asia.
A passionate environmental campaigner, Von has initiated and led a number of local and national campaigns, which led to the approval of landmark laws in the Philippines like the Ecological Waste Management Act and the Clean Air Act. He also spearheaded campaigns to rehabilitate and clean up polluted rivers and contaminated sites in the country.
In 2003, Von was awarded the Goldman Environmental Prize for his work, which led to the first national ban on waste incineration. Being the first Goldman Prize recipient from the Philippines, Von also gained recognition from Asia Inc. magazine as one of Asia's Young Movers and Shakers in 2004 and from Time magazine as one of the Heroes for the Environment in 2007. In 2010, Reader's Digest conducted a nationwide Trust Poll, where he emerged as among the top 20 most trusted Filipinos.
Von graduated from the University of the Philippines, with a Bachelor's degree in English. He finished his Master's degree in public management (MPM) from the Lee Kuan Yew School of PublicPolicy at the National University of Singapore (NUS).
---
Jo Dufay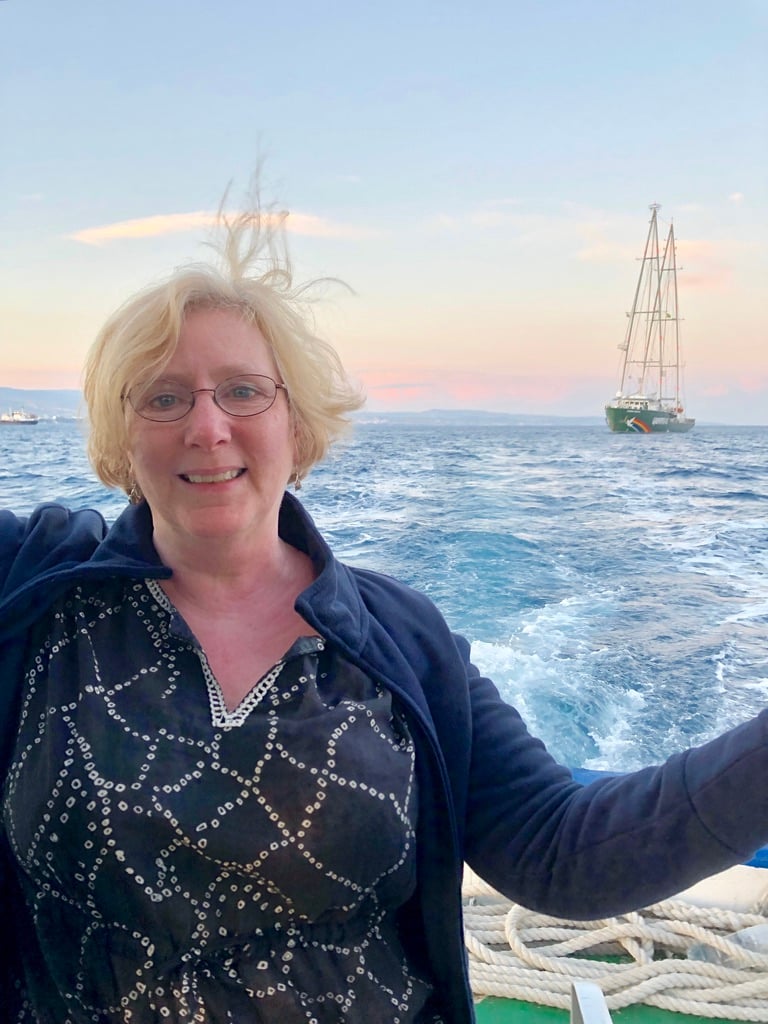 Jo Dufay works as a consultant with organisations and individuals that try to make the world a better place. She provides strategy advice, facilitation, process design and training for organisations ranging from the intensely local to the wildly global.
Jo comes to this work from a lifetime of commitment to social change, a deep respect for how organisations and processes work and with a care for inclusion of all voices.
Most recently, Jo was arrested at Schiphol Airport, Amsterdam, for blocking the take off of private jet planes. It felt like full circle from her early days as an activist at Greenham Common Women's Peace Camp in the UK, in the early 1980s where she first learned the power of nonviolent direct action.
Jo is not new to Greenpeace, having been Board Chair with Greenpeace Canada, and also a member of the Board of Greenpeace USA. She's also been Program Director with Greenpeace Canada and headed up several global campaigns with Greenpeace International. Over the years, Jo has trained hundreds of campaigners, in Greenpeace and elsewhere, drawing on her experiences with anti-nuclear work in the Middle East, protecting Canada's Great Bear Rainforest and more.
Her other roles have included Campaign Director with Avaaz, and international Chief of Staff with 350.org, as well as Executive Director of a national feminist organisation in Canada. Recently she was the founding Coordinator of the Med Sea Alliance – tackling bad fishing practices in the Mediterranean.
Originally from Wales, Jo lived in Canada for nearly three decades, and is now resident in the Netherlands – however she has spent most of the past two years living in Africa: Niger, Mali, Rwanda and Ghana.
---
Hann Verheijen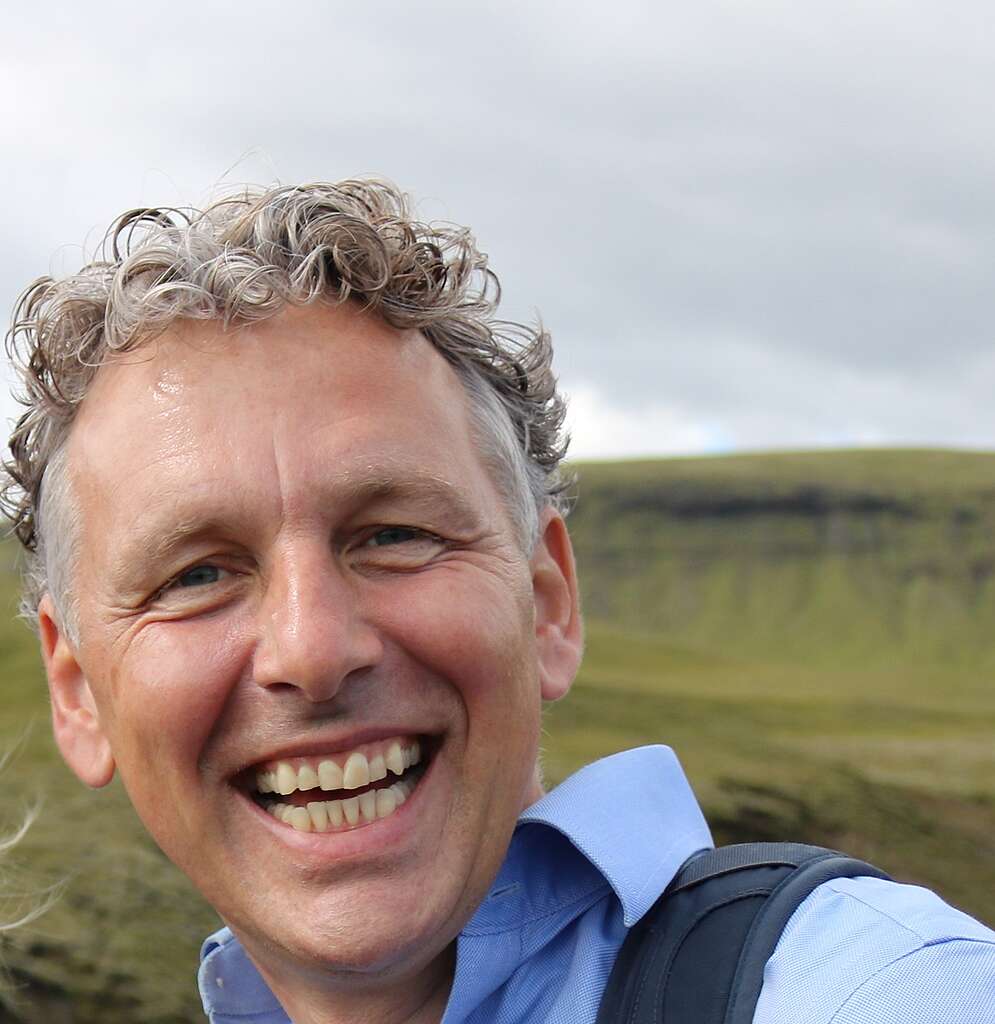 Hann Verheijen is a citizen of the world who dedicates his career to making this world a better place. In the past two decades, Hann has been active in leadership roles at global impact investors. He is the managing director of Cordaid Investment Management, managing an investment portfolio supporting agricultural and clean energy entrepreneurs in the most fragile and underserved countries. Next, Hann has non-executive board positions at impact investment and clean energy funds in his homeland, the Netherlands, and the Global South.
Increasingly, Hann has concluded that there is one overarching challenge the planet and human beings must overcome: fighting the climate crisis. Therefore, although not an activist pur-sang, he fully and naturally subscribes to Greenpeace's vision to work toward a green and peaceful world and is willing to serve Greenpeace's international board.
Hann has just moved to a sustainable community he created with a small group of like-minded families. He is happily married to his teenage love and a proud father of three adult kids. In his spare time, Hann enjoys hiking in the woods, cycling in the mountains, and visiting modern art museums.
---
Greenpeace International Management
The Greenpeace International Executive Director (IED) is responsible for the management of Greenpeace International (GPI) and the GPI Strategy and Management Team (SMT). The SMT reports to the IED.
The GPI Strategy and Management Team (SMT) consists of the following roles:
The Greenpeace International Development Director (IDD) works to keep the Greenpeace global network together and stronger, while helping ensure the growth and development of the individual NROs. The IDD also ensures the alignment and synergies between global and NRO strategies.
The Greenpeace International Chief Operating Officer (COO) has oversight over all internal ongoing organisational issues for Greenpeace International, tasked with implementing daily organisational operations, aligned with those goals and GPI strategies. The COO has a strong focus on systems management, and on building further excellence in the Finance, People and Culture and IT Departments.
The Greenpeace International Director of the Executive Director's Office (DEDO) plays an operational and strategic role to help the International Executive Director (IED) in shaping and managing top priorities for the organisation (GPI) in close coordination with the Strategy & Management Team (SMT).
The Greenpeace International Operations Director (IOD) provides leadership to the actions, ships and investigations units at GPI, to ensure campaigns are inspiring, engaging, and impactful.
The Greenpeace International Programme Director (IPD) is responsible for the development of global Greenpeace programme strategies and its alignment across the network.
The Greenpeace International Global Engagement Director (GED) works to ensure Greenpeace inspires, mobilises and engages millions of people to campaign alongside us and contribute to our campaigns and organisations globally.
The Chief Technology Officer (CTO) leads Greenpeace International in achieving short-term technology solutions while creating and delivering a longer-term vision for innovation, to keep us at the cutting edge of technology.
Management remuneration policy
The International Executive Director and the Strategy and Management team are paid a salary that is commensurate with their level of responsibility.
The annual remuneration of the IED as well as the SMT as a whole can be found in the financial statements and annual reports.
---
Annual reports, Financial Statements and Transparency
Greenpeace International has adopted an Open Information Policy, which is designed to ensure we meet both legal requirements and best practice in the handling of information. It follows the principles of availability, integrity and confidentiality (in priority order), while at the same time safeguarding, from abuse or compromise, our supporters', people's, allies' and partners' and our own sensitive information.
Here you can find our current annual report and financial statements.
---
International meetings
High-level international organisational and campaign issues are agreed on at a number of annual international meetings.
Greenpeace International Council and Annual General Meeting (AGM)
Each National/Regional Organisation (NRO) Board sends a representative (called a Trustee) to the Greenpeace International Annual General Meeting (AGM). Together, the Trustees make up the Council.
Key responsibilities of the Council include:
To establish and uphold the core principles of the organisation;
To elect or remove the Greenpeace International Board;
To approve the opening of new Greenpeace organisations;
To approve the annual Greenpeace International budget ceiling;
To identify issues of strategic significance to be addressed by the organisation.
These issues are annually debated and voted on by the Trustees at the AGM.
Global Leadership Team (GLT) Meetings
The Global Leadership Team consists of normally seven NRO Executive Directors, selected by the International Executive Director to advise on a wide range of high level strategic issues, such as strategic development of the global network, major programme resources, global standards and evaluations and global programme coordination.
Executive Directors' Meeting
The Executive Directors of all the NROs meet yearly with the Greenpeace International Executive Director. At these meetings, they aim for broad agreement on issues such as Greenpeace's role in society; the long term global programme (The Framework) and planning process; and model organisational policies and procedures for the global network.
---
Editorial ownership of website content
The content on each subsection of greenpeace.org is published and managed by the relevant Greenpeace organisation. Pages whose address begins with http://www.greenpeace.org/international, for example, are under the editorial control of Greenpeace International. For questions, comments or other feedback, please contact the responsible Greenpeace organisation. You can generally see at the top of each page which organisation's section you are on.