Who can take part?
The Volunteer Leadership Training is open to anyone, anywhere in the world who wants to organise, engage and take action against environmental destruction, climate change and social injustices. All we ask is that you are ready and willing to lead the change you want to see in the world. We don't have any restrictions.
What will I need?
The course is FREE and ONLINE.
You just need to complete the intake form and have internet access.
When does it take place?
Since this is a self-paced training course, you have the power to organise your time.
What I will learn?
The training consists of seven modules. You will have a chance to learn, read and reflect about the different ways to be a leader, the importance of listening and how to give and receive feedback. You will also consider the challenges and benefits of conflict and be given some methods to help work through them in a positive way. At the end of the course, you will learn how to make local groups work and how to bring people together to make powerful agreements.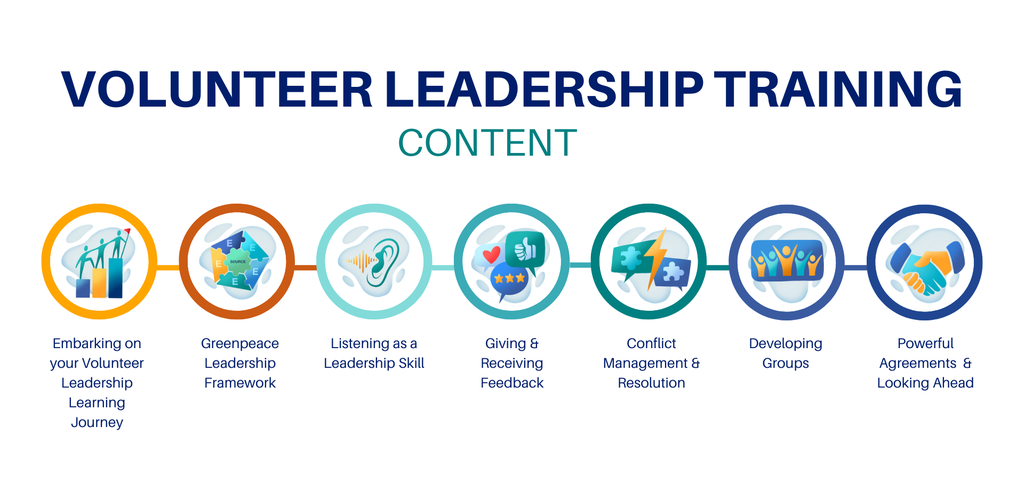 What do I receive?
After you complete all elements of the course Greenpeace International will send you a diploma.
How can I join?!
Just fill out the form above to receive an invitation to join.
Questions?
Please email any questions you have to [email protected]