When you think of 'the future of transport' you probably imagine flying cars, self-driving ones or Knight Rider (if you're old enough). But the vision that's been sold to us via Hollywood and the car industry is not sustainable. It's high energy, individualised and profit-driven. And it would mean a future much like the past – full of traffic jams.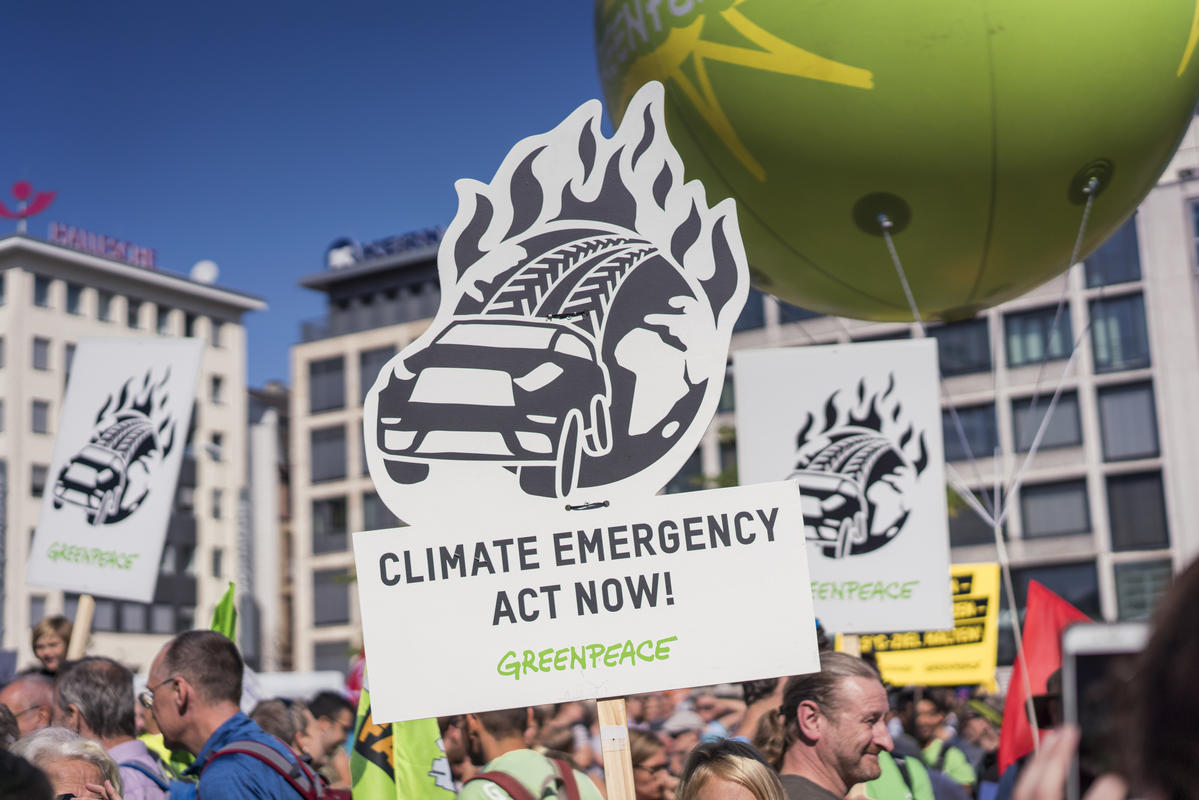 On September 14th, 25,000 demonstrators — 18,000 of whom were cyclists — interrupted the first open day of the International Motor Show in Frankfurt (IAA), leading to one of the largest mass mobilisations around the motor show in its 120+ year history. Activists came to Frankfurt to demand that the car industry stop driving climate change and illustrate what a climate-friendly future of transport looks like.
Ours is a different future. One that's far more exciting (and liberating) than anything we've seen from the car industry thus far. 
More walking
Walking has been with us since humans first learned to…you get the idea. And still, there are few better ways to get around.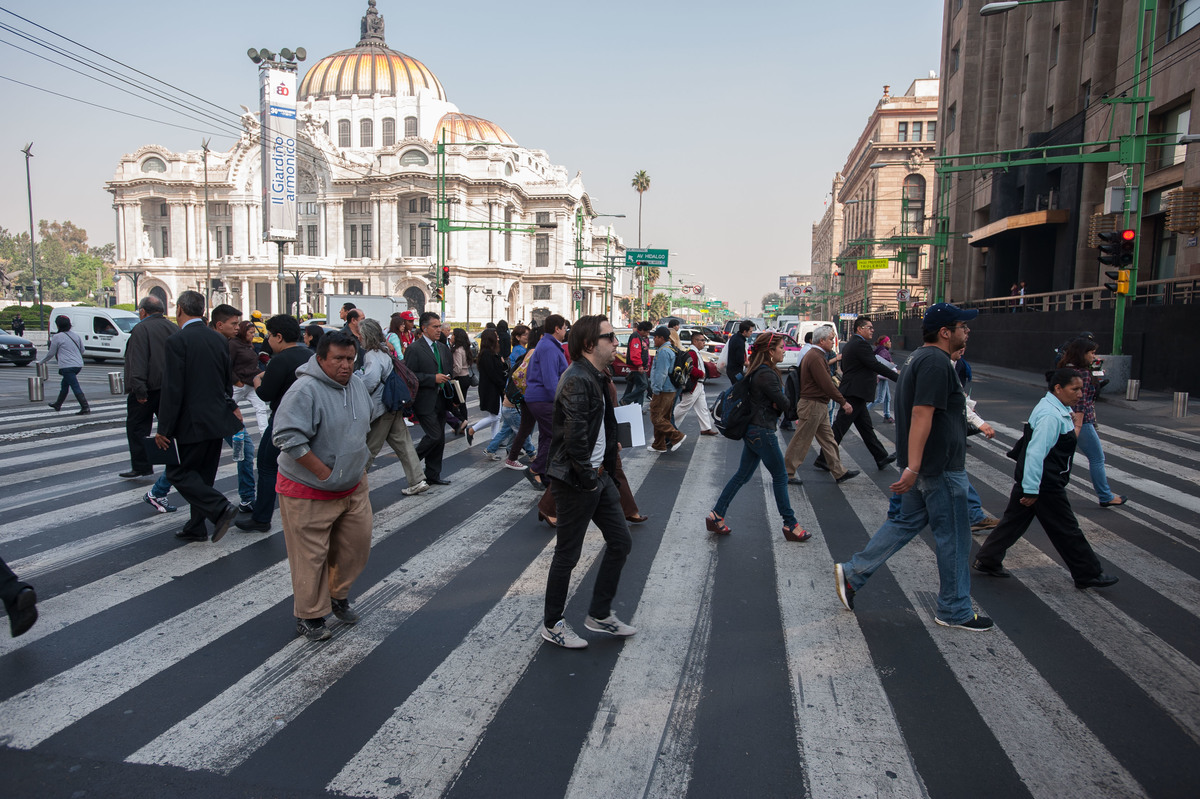 Cities are finally waking up to walking. Car-free zones and pedestrianised areas have transformed shopping districts and town centres from New York to York. London is planning to become the 'world's most walkable city' by improving signage and reconfiguring pedestrian crossings to give people shorter waits and longer crossing times when they cross the road.
Walking isn't for everyone all the time. But by making walking more attractive and easier, cities can cut congestion, improve air quality and encourage more activity in people's lives. So many trips we take are under 2 miles (3.2kms). 42% of people agreed that they could just as easily walk these as drive them. There's so much potential for walking!
More cycling
Cycling is great for cities and the people who live there. Bikes are the original 'zero-emission vehicle' so more people cycling helps cities respond to the twin crises of air pollution and climate breakdown.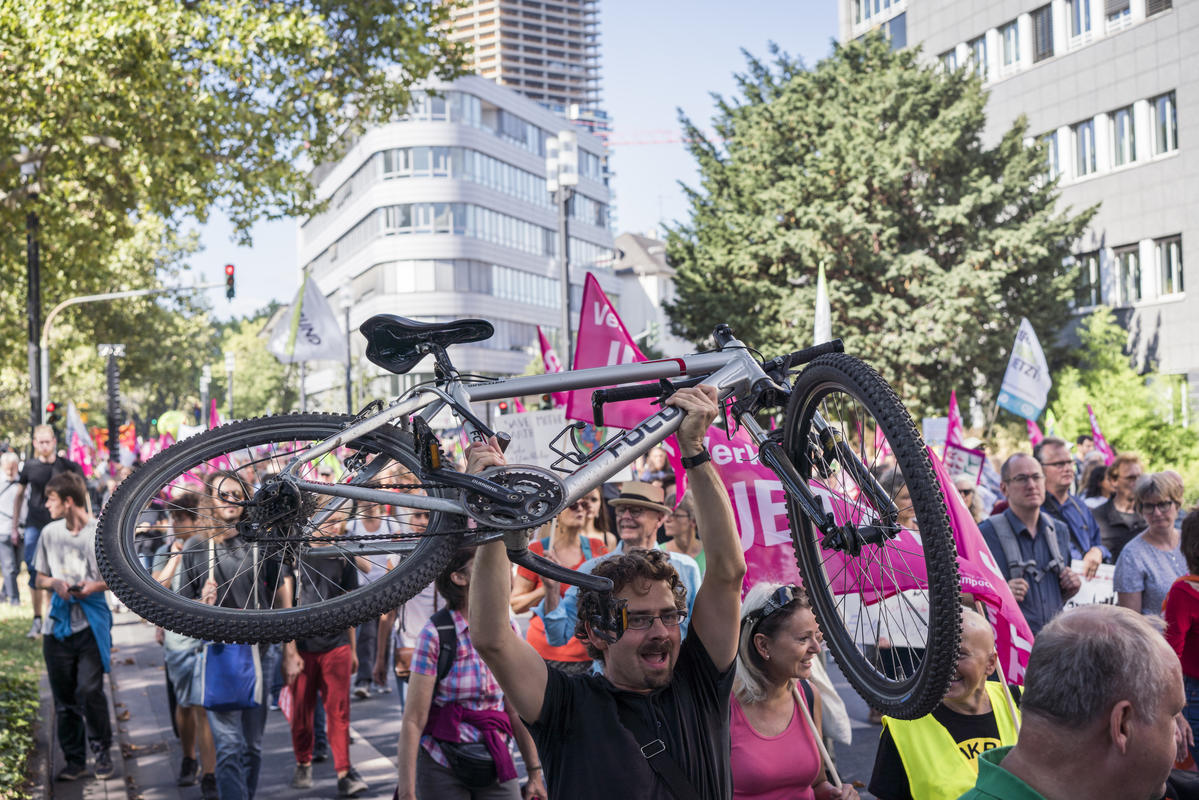 Cities are dramatically increasing the number of people who cycle by safely separating them from other road traffic. In Copenhagen, 62% of people now cycle to their place of work or study. That's up 12% since 2015!
More e-mobility
Across the world, companies like Lime, Bird or Jump by Uber are rolling out thousands of electric scooters and bicycles that are paid per ride via a mobile app. These services are potentially great news for cities as they make it easier for people to access public transport.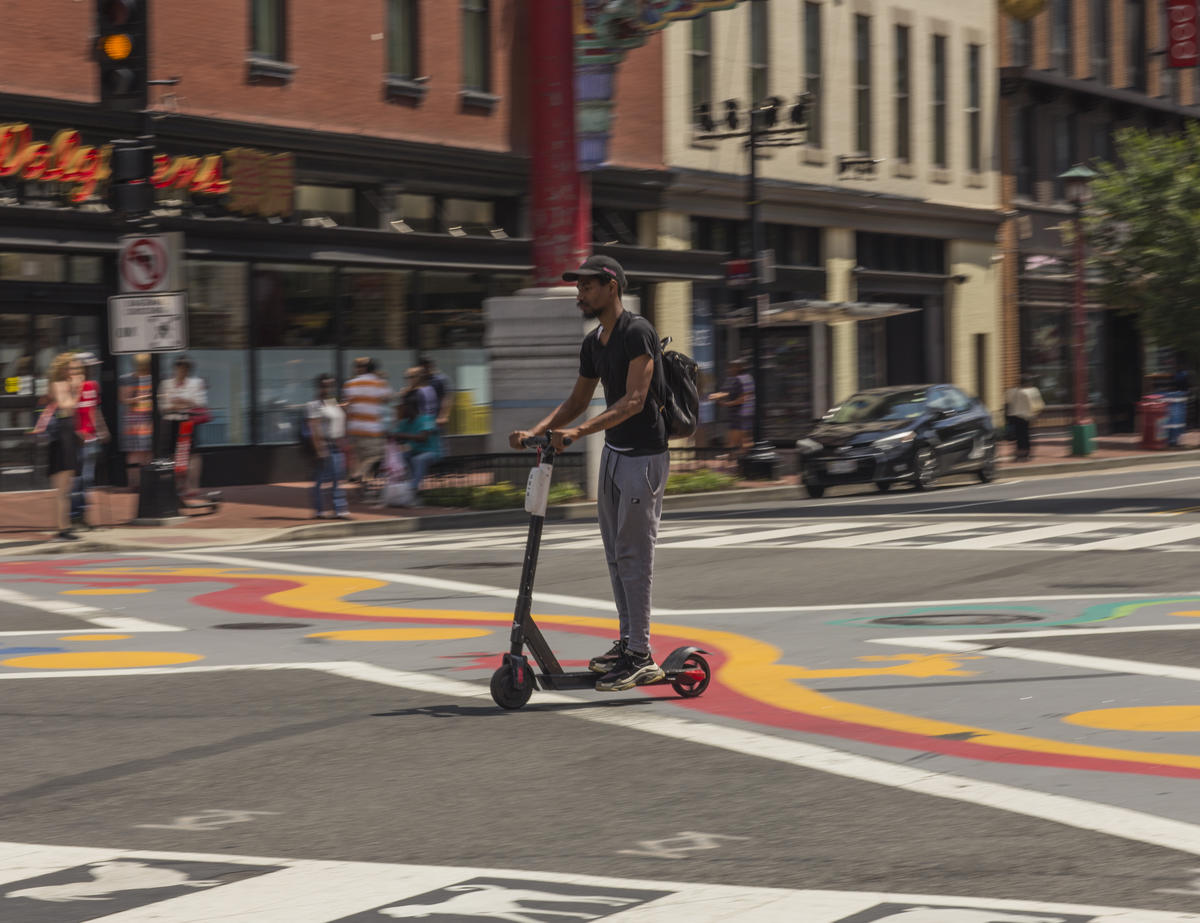 There are caveats though. These systems need to be built to last, with easy, low-energy mechanisms to keep batteries charged up. And above all, they need to operate in the public interest – integrating into public transport systems without littering the streets or endangering the public.
More renewably-powered public transport
Trains, buses, ferries, trams – these are the backbones of urban transport. A bus can carry far more people than a car, which means it can move far more people through a city.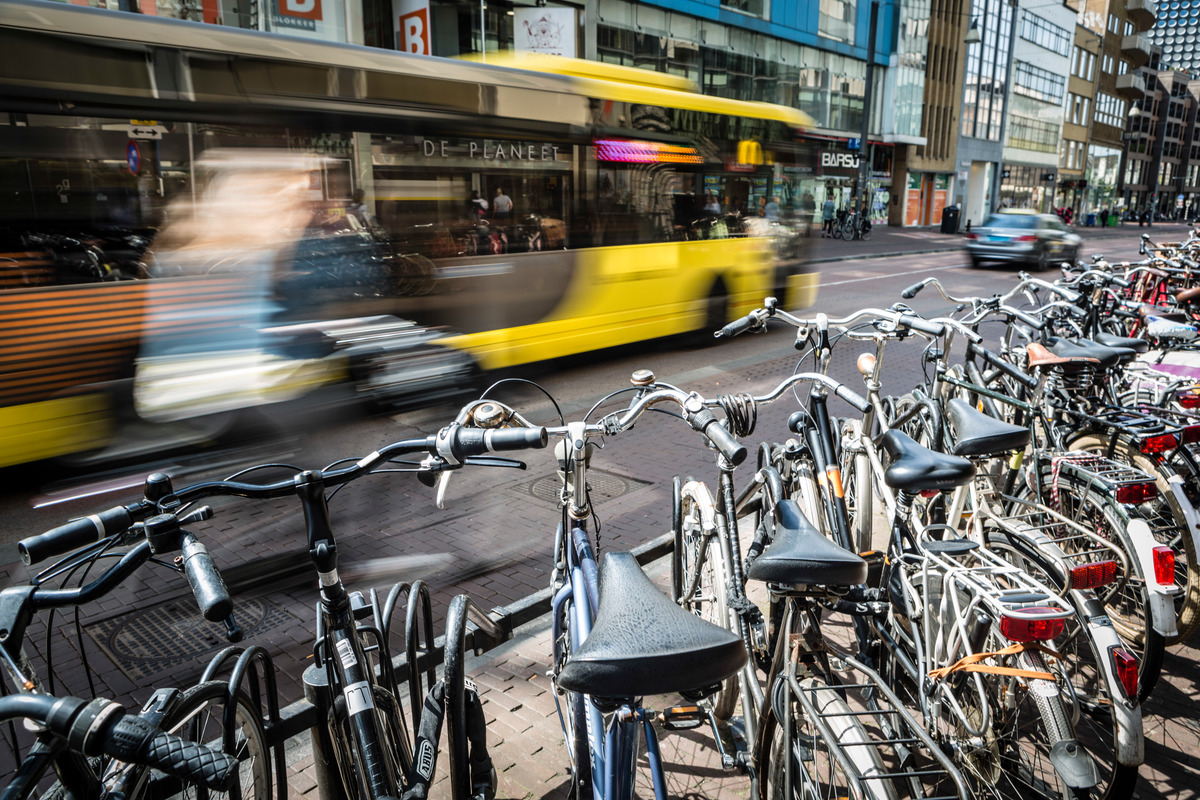 In terms of space and energy, public transport is the most efficient way to move millions of people. And it's a form of a social safety net as it liberates people on lower incomes from the cost of owning and maintaining a car.
Cities like Moscow and Beijing have public transport networks that are so good they are famous for it. And other cities are catching up. Auckland in New Zealand recently revamped its bus network with faster, easier connections and is now on track to double its bus passenger numbers within a decade. Something no other city has done!
Fewer cars
Cars are everywhere in cities today. But as we move toward more sustainable transport, this needs to change.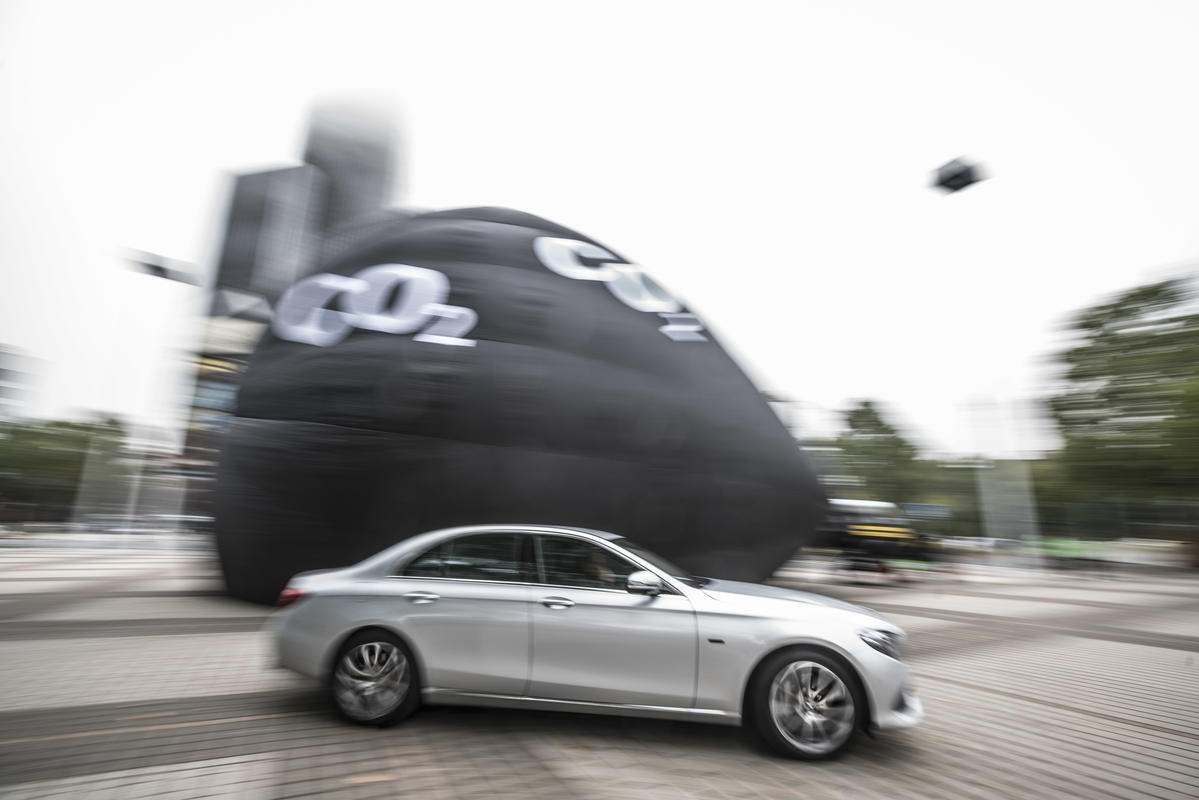 Fewer cars will benefit general human well-being and air quality massively. And it will also free up space. Loads of it.
Parking takes up 200 square miles (517km²) of Los Angeles. That's enough to fit in a city the size of Singapore. Imagine what we could do without car parks; we could build more green space, more shops, more restaurants. The choices are endless.
But cars will not disappear. We will need them for some journeys – particularly those of us with additional needs. For these, will need car clubs; cars that we rent per minute, and share with everyone. These cars will be electric, and small, to make sure they sip energy rather than guzzle it. And they can be self-driven if you want, sure.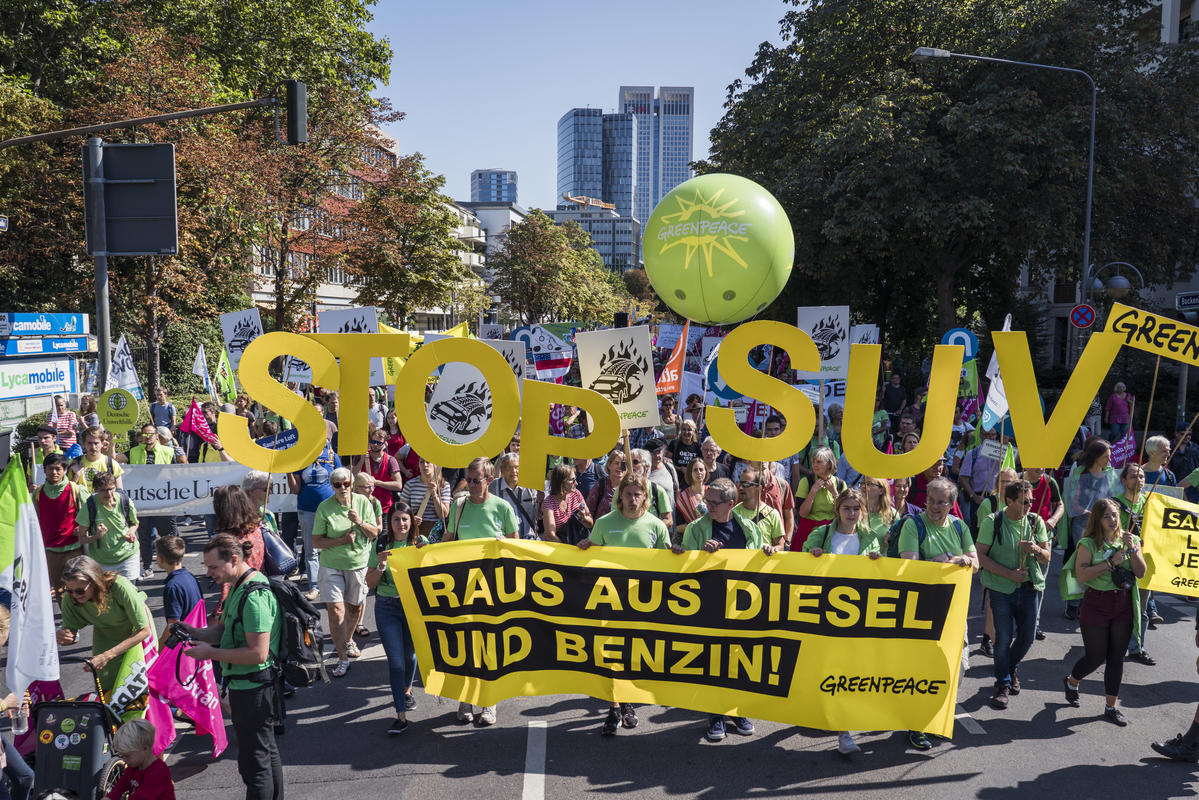 Around the world, cities are pioneering new approaches to encourage us to travel less. When Paris closed a motorway, half the traffic just disappeared. This phenomenon has been repeated around the world. When presented with an opportunity, we're actually quite happy to adjust our lives.
Re-configuring our cities away from car-use benefits everyone. And in the face of a climate emergency, we can't delay. We need to give people options to move away from cars. And we need to stop car manufacturers producing the petrol and diesel engines that are cooking the climate and polluting our cities. Clean, reliable and shared. That's the future of transport. Let's make it happen.
You can help by signing the open letter, calling on car manufacturers and other enablers of the climate crisis to act accordingly. And if you want to read more about the future of transport, check out the Greenpeace International report.
Andrew Tobert is the engagement lead for the Clean Air Now campaign