The self-isolation that many of us are practicing to help tackle the COVID-19 pandemic is challenging, for many reasons. For those who are left stuck at home for days or weeks at a time, lack of social interaction, trouble finding ways to keep physically active and overexposure to social media can be overwhelming — especially as we worry about our health, families, friends and communities and our jobs. It's important to keep our body and our minds healthy and not forget the values that guide us.
If you're at home and are looking for ways to learn more about the environment, here are a few suggestions of the films we are watching. In addition to being incredible stories with beautiful visuals, you can learn more about our amazing world and why it's so important to continue fighting for a just and safe future for all.
We know that staying at home to work or take care of our families is also a privilege – one afforded to us by the bravery and service of the nurses, doctors, first responders, police officers, firefighters, delivery drivers, janitors, supermarket and pharmacy employees and so many other professionals who are putting themselves on the line to take care of others. To all those still going to work, we say THANK YOU. We cannot stress enough how grateful we are for your work, despite the risks you are facing. It's only because of you that we can deal with this crisis and will be able to overcome it.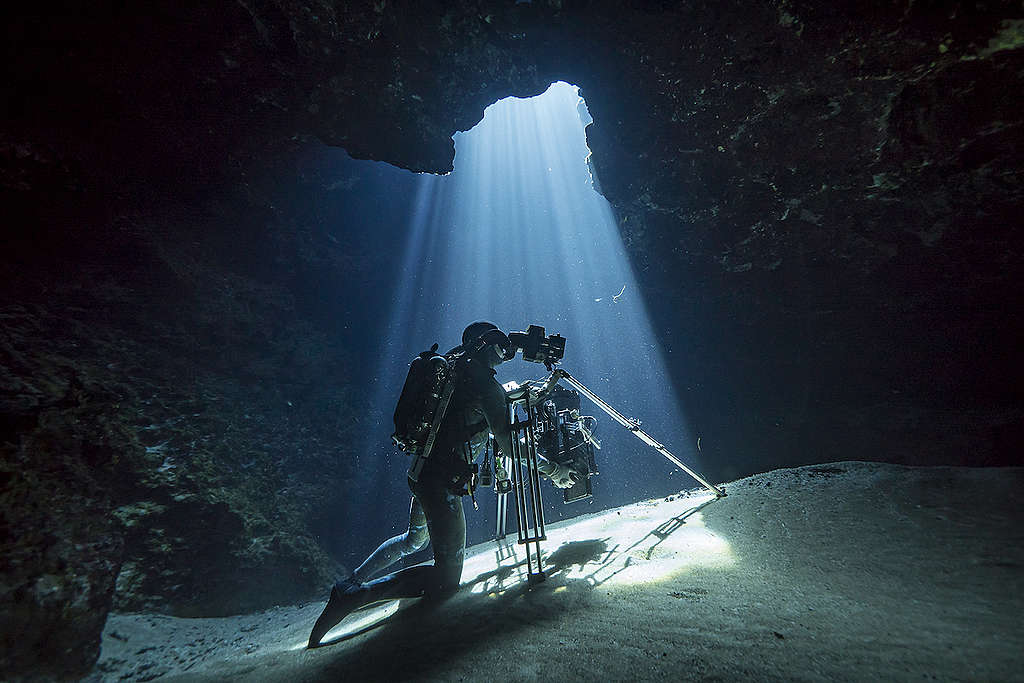 The life of the American oceanographer Sylvia Earle is incredible: as a young woman, she started to dive and be part of scientific missions at a time when women had no space for that. She made history with her commitment. She became the first woman to head the National Oceanic and Atmospheric Administration (NOAA) and, in 1998, was named by Time magazine as the first female Hero of the Planet. At 84, Sylvia continues to dive and is an example of commitment and determination for the environmental cause.
If we wanted to be minimalistic, we could describe this movie in one sentence: it is a film about having fewer things. But the documentary is much more than that. It is rich in content and reflections about the movement that shows how we can live with less and, therefore, demand less natural resources from Earth. With less time for your stuff, you have time for what really matters, like family and friends.
Climate change is not just a prediction by scientists. It's a reality for many people around the world. From the young Krikati Indigenous woman who became a volunteer firefighter to protect her People's land, to the small farmer who faced six years of drought in his home state, this film tells the story of Brazilians who have already been affected by the climate crisis.
The myth of the consumption of animal protein for high physical performance is dismantled in this documentary where Arnold Schwarzenegger tells how his health improved after adopting a plant-based diet. Food for thought (pun intended): even Roman fighters did not eat meat. Analyses based on more than 5000 bones of gladiators indicate they had a plant-based diet. A good opportunity for us to rethink our meat consumption.
Sexy Killer is the most popular environmental documentary that thrilled Indonesia in 2019, reaching 30 million viewers on YouTube and still being widely discussed today. This film reveals the adverse effects of the coal industry in Indonesia – from mining to shipping and burning it – and also the environment and the political scandal behind it. Why the name Sexy Killer? "Because it's a killer to society but sexy for the politicians".
A group of Australian scientists and photographers are diving around the country looking for evidence that global warming is killing coral reefs. Among scientific difficulties and some unforeseen circumstances, the so-called coral bleaching surprises negatively due to the range and mortality of the species. What could seem like a story with a tragic ending turned into a network of solidarity in defense of the oceans. Spoiler: you will cry seeing images of the coral reefs.
From going on expeditions with scientists uncovering the reality of climate change to meeting with political leaders fighting against inaction, this film shows Leonardo DiCaprio on a journey around the world to witness climate change firsthand and show how disinformation campaigns are orchestrated to confuse the public about the urgency of the growing climate crisis. With unprecedented access to thought leaders around the world, DiCaprio searches for hope in a rising tide of catastrophic news. The carbon emissions from the film were offset through a voluntary carbon tax.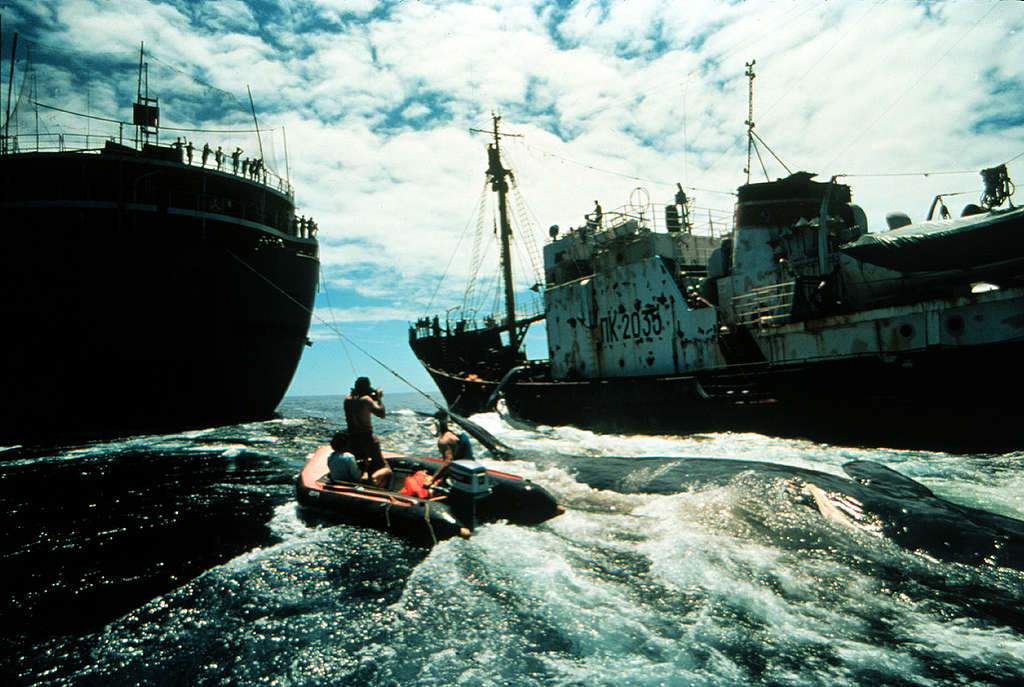 The film tells the story of the founding of Greenpeace, which came from an idea that seemed crazy: a group of hippies in their early twenties went out on a boat to prevent nuclear testing in Alaska. The plan did not work, but it drew the world's attention to the protection of the environment and a call for peace.

What are your favorite films and series about the environment? Share with us in the comments below!