Many parts of the world experienced the joys of cleaner air during the COVD-19 lockdown when human activities were restricted by the lockdown policies. Sadly – but not unexpectedly – as cities and countries begin to ease these policies, air pollution is bouncing back. According to the recent analysis, air pollution in China has already hit pre-pandemic levels around the end of April to early May, and the Philippines appears to follow suit.
Every year, around 4.5 million premature deaths are linked to air pollution from fossil fuel burning. In 2018, it has been reported that the global cost of air pollution reached US$8 billion per day, which is roughly 3.3% of the world's GDP. And according to the WHO, 91% of the global population live in areas that exceed the WHO air quality standard.
What's worse, evidence suggests that air pollution damages the body's ability to resist respiratory viruses, possibly making people more vulnerable to COVID-19, and air pollution is a risk factor for many chronic diseases that make COVID-19 more severe. Another study discovered that air pollution could potentially increase COVID-19 mortality.
And just to remind you again, this same air pollution is coming back.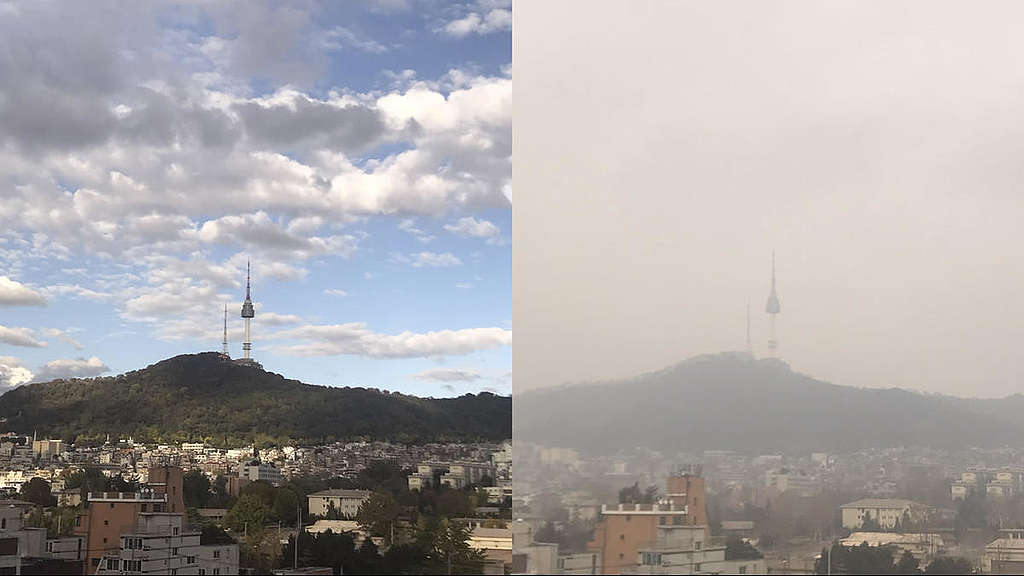 Lessons from the COVID-19 lockdown
The world changed dramatically throughout the coronavirus crisis. Air pollution – or rather the lack of – have particularly attracted global attention as many countries witnessed clear, blue skies for the first time in a long time.
How was this possible? Many factories and industrial facilities ceased operations during the pandemic, which naturally led to decreased fossil fuel burnings all around the world. In some countries like India, power plants burned lower amounts of fossil fuels as well. Streets and highways became empty and devoid of the usual hustle and bustle, allowing a huge cut in transport emissions.
And this dramatic standstill of the world's business-as-usual operations reflected in the air we breathed. Satellite data from NASA shows a significant decline in nitrogen dioxide (NO2) in major countries since the outbreak of COVID-19. A special report from AirVisual reveals that the level of fine particulate matter (PM2.5) has significantly dropped in 10 major cities worldwide after the lockdown. In India, a country notorious for its air pollution, the Himalayas have become visible for the first time in 30 years, and showed a huge reduction of air pollution in the first 10 days of lockdown according to Greenpeace India analysis.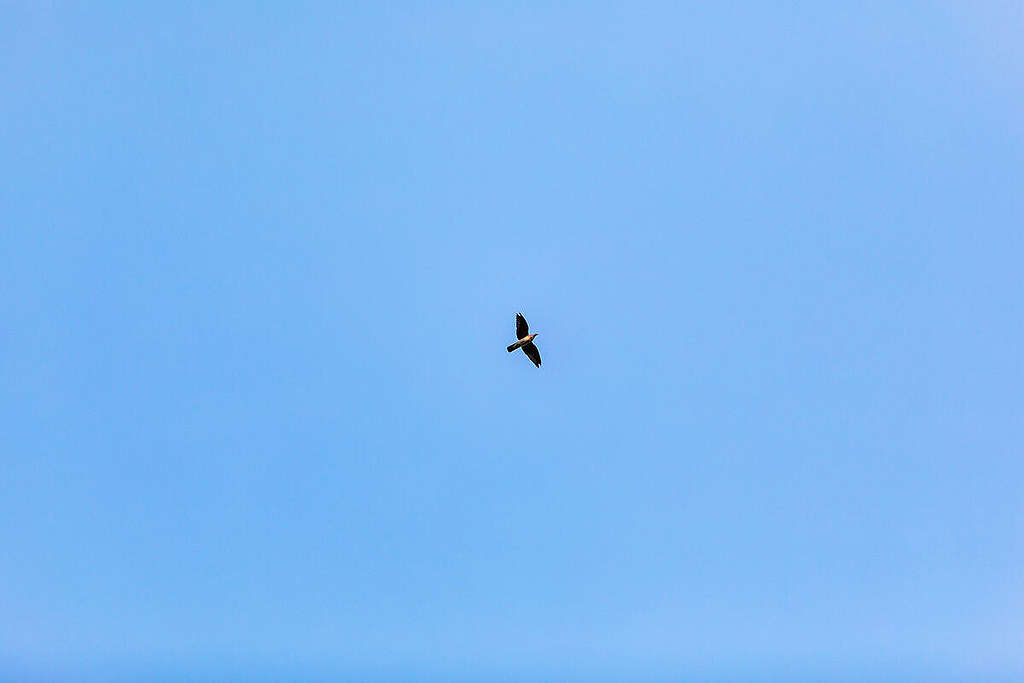 The pandemic was, and still is, an extremely challenging time for many people all around the world. But it also taught us some valuable lessons:
It is possible to achieve cleaner air when fast and decisive actions are taken.
It is possible to have our blue sky back if we cut down fossil fuel emissions across all industries and sectors.
It is possible to live in a way that creates less pollution on an individual level, by for example: travel less; ride a bicycle or walk short distances; work from home if possible
We can breathe clean air
As some countries are slowly re-opening, we must remember that it is possible to have cleaner air. It is possible to have this again even without a lockdown, only if the government and decision makers actively practice what we have learned over the past few months.
Here are four major changes that could maintain cleaner air even after the pandemic, while stimulating the economy and tackling climate change.
Focus on green recovery
To reduce air pollution in the long term, the government bailouts and stimulus measures should not support conventional industries that emit pollutants. Government financial packages must help to stimulate a green recovery. For example, they should support workers in high-carbon industries to reskill and transition to sustainable sectors.
Governments should also require polluting sectors and companies to take immediate steps to reduce air pollutant emissions. This will also help to meet the Paris Agreement targets to limit global warming below 1.5°C by reducing carbon emissions because carbon emissions also share the same sources as air pollution: burning of fossil fuels.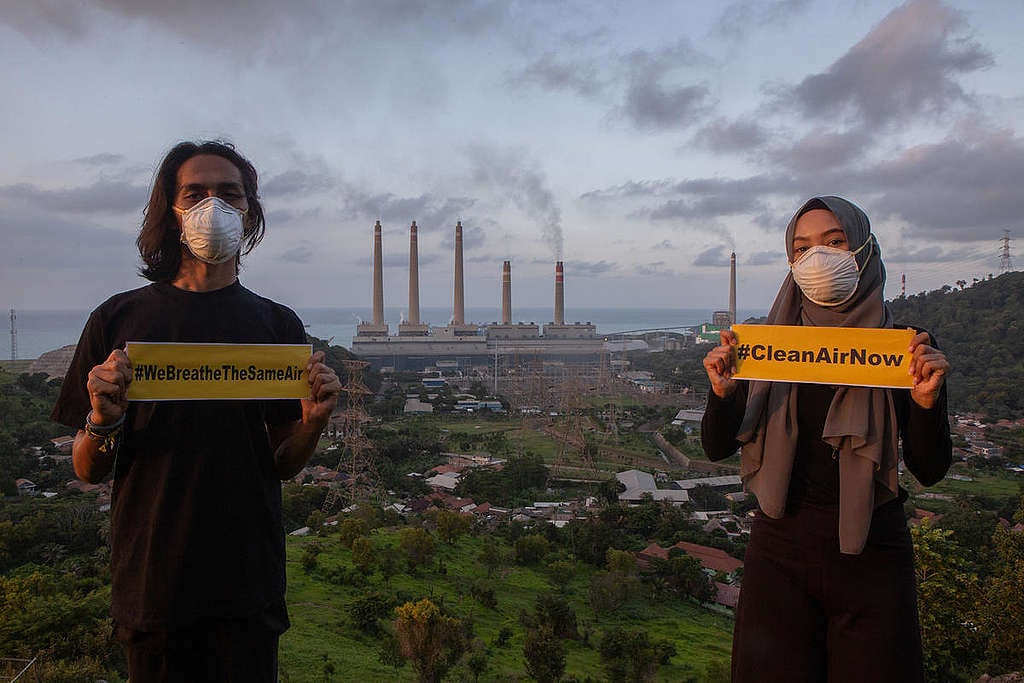 As a good example, Germany has announced that its 130 billion Euro recovery stimulus will not include a buyer's premium for new petrol and diesel cars. If more countries spend their stimulus budgets against air polluting industries, there could be a significantly positive ripple effect.
Reform the current energy systems
Renewable energy minimises air pollutant and greenhouse gas emissions, unlike fossil fuel-based energy systems, which exacerbate air pollution. For example in India, the air in surrounding areas had reportedly become cleaner when coal power plants generated less electricity during the COVID-19 shutdown.
Governments must cancel planned constructions of coal power plants and increase the proportion of renewables dramatically and rapidly in their countries' future energy plans.
Make green and public-friendly transport systems
The transport sector is another major source of pollution, worsening air quality especially in urban areas. But measures can be taken to improve this issue. First, safe pedestrian walkways can be built and more bike lanes can be designated to encourage more people to walk and cycle when possible.
Removing internal combustion engine vehicles from our roads and replacing them with zero-emission alternatives – such as electric vehicles and other less polluting transit options where EV is not capable – will be vital. Above all, a convenient and accessible public transport system should be established so that people may have the option to choose public transport over their own car.
In the wake of the lockdown, some countries are already reshaping their transport systems to be greener, taking actions to protect their citizens and their rights to breathe cleaner air.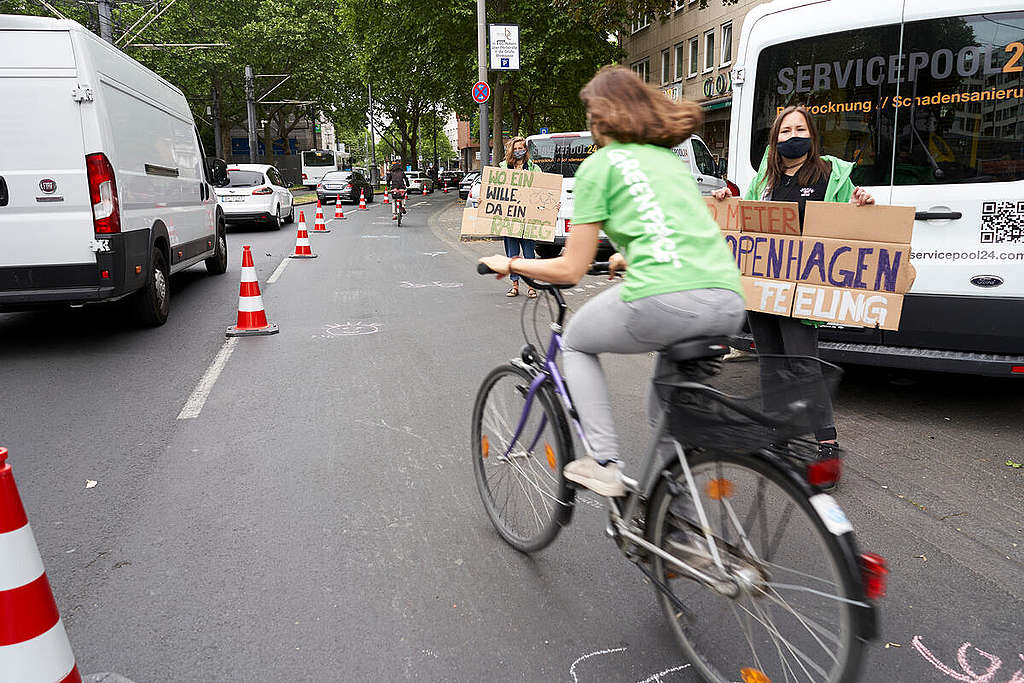 Strengthen air pollution regulations
Strengthening environmental regulations in countries will be important to collectively improve our air quality. If regulations on pollutant emissions are tightened for power plants, industrial facilities, and transport, improved air quality is possible. Ultimately, our goal is to eliminate the sources of air pollution completely, but we will be one step closer to this goal if we can start to reduce pollutant emissions with more robust regulations and stricter air quality guidelines.
Real-time data monitoring of air pollution should also be improved. Well-monitored and transparent air quality data will keep people more informed to take measures to protect themselves when necessary, while also pushing governments to take more proactive steps to tackle the air pollution issue.
Unfortunately in countries like the US and South Africa, emission regulations on automobiles and coal power plants respectively are being eased instead of being tightened. Such measures will only cause further deterioration of air quality, increasing the health risks related to air pollution.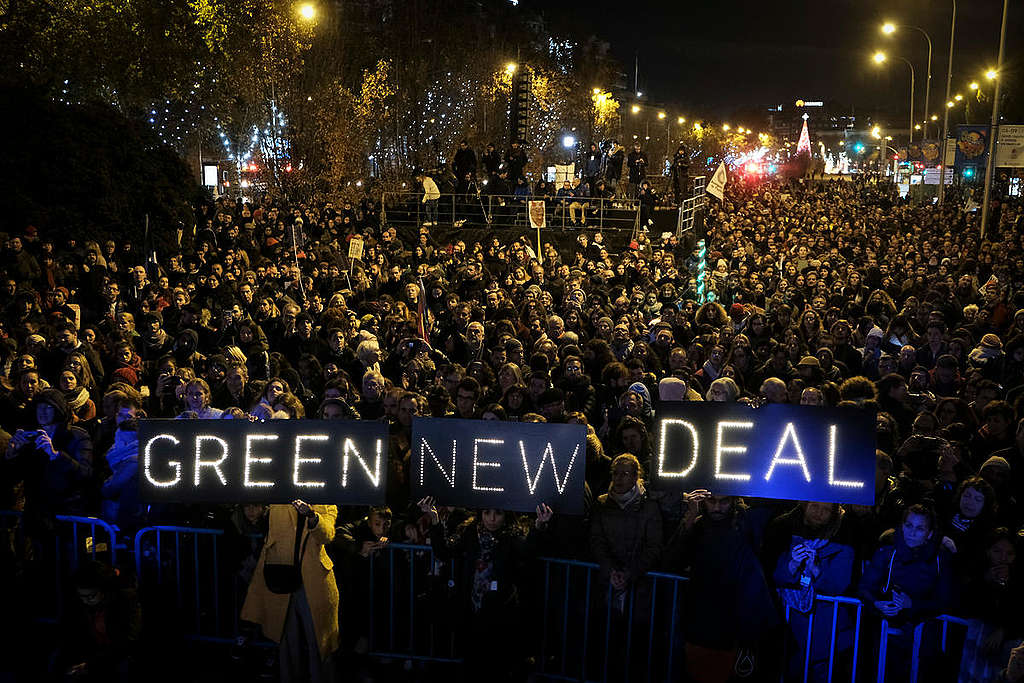 Many experts say that if the world deploys green stimulus measures in the wake of COVID-19, these measures will not only improve air quality but also have the huge potential to turn the world into a low-carbon society. While many of us hope for things to return to "normal" after COVID-19, air pollution must not revert to pre-pandemic levels. Our response to COVID-19 has shown us a glimpse of the green, healthy world we could live in; but now it's up to us to carry forward these hard-learned lessons and implement them. 
Greenpeace has been and will continue to campaign globally to make clean air an integral part of the countries' green recovery plans. Join us, speak up, and demand your right to clean air for yourself, your loved ones, and our future.
Minwoo Son is a Clean Air Campaigner at the Global Air Pollution Unit in Greenpeace East Asia.