The rampant spread of the coronavirus in Brazil has already taken the lives of more than 57 thousand people. Meanwhile, illegal miners are going further and further into Indigenous lands in the Amazon, threatening not only the forest, but also exposing Indigenous People to COVID-19.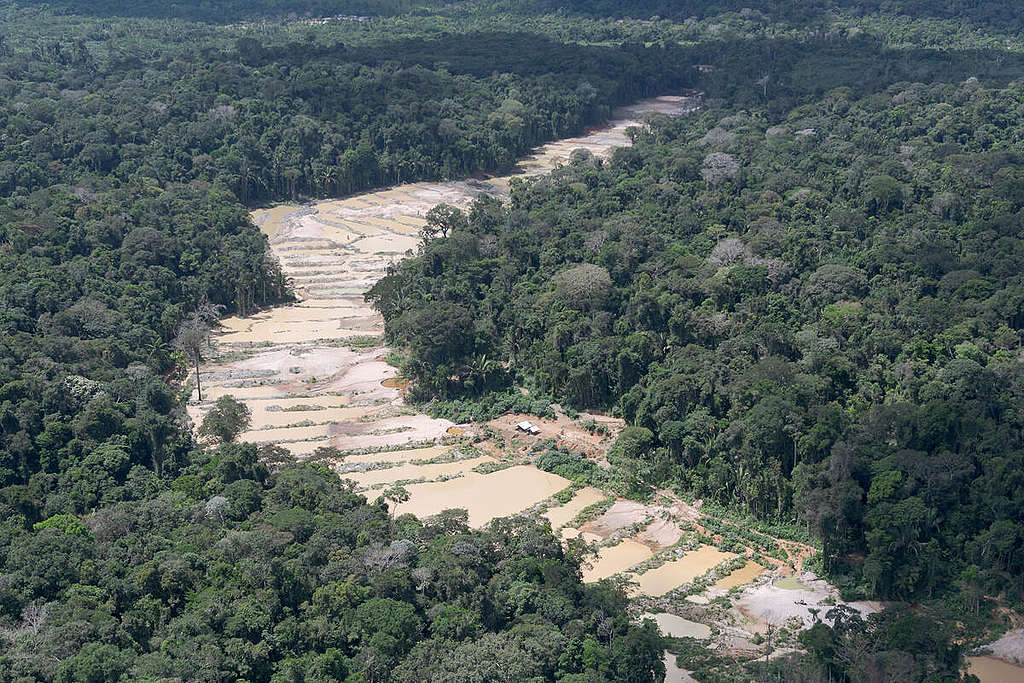 Illegal miners are potential transmitters of COVID-19 for Indigenous People, and there has been an outcry demanding the Brazilian government protect Indigenous lands from invaders. But nothing has been done, even though the consequence of inaction could be catastrophic. According to the Articulation of Indigenous Peoples of Brazil (APIB), as of June 29th, 9,294 Indigenous Peoples had been diagnosed with COVID-19 and 383 People had died. Protecting their lands is the most effective and needed measure to prevent a genocide from happening.
In a flyover on May 12th and 13th, Greenpeace Brazil registered intense illegal mining activities being carried out in the Munduruku Indigenous land, in the state of Pará. The opening of a new mining site was also identified in the Sai Cinza Indigenous land, where bulldozers and excavators were found. Together, the Munduruku and Sai Cinza lands account for 60% of deforestation alerts for mining in Indigenous lands in the Amazon from January to April 2020.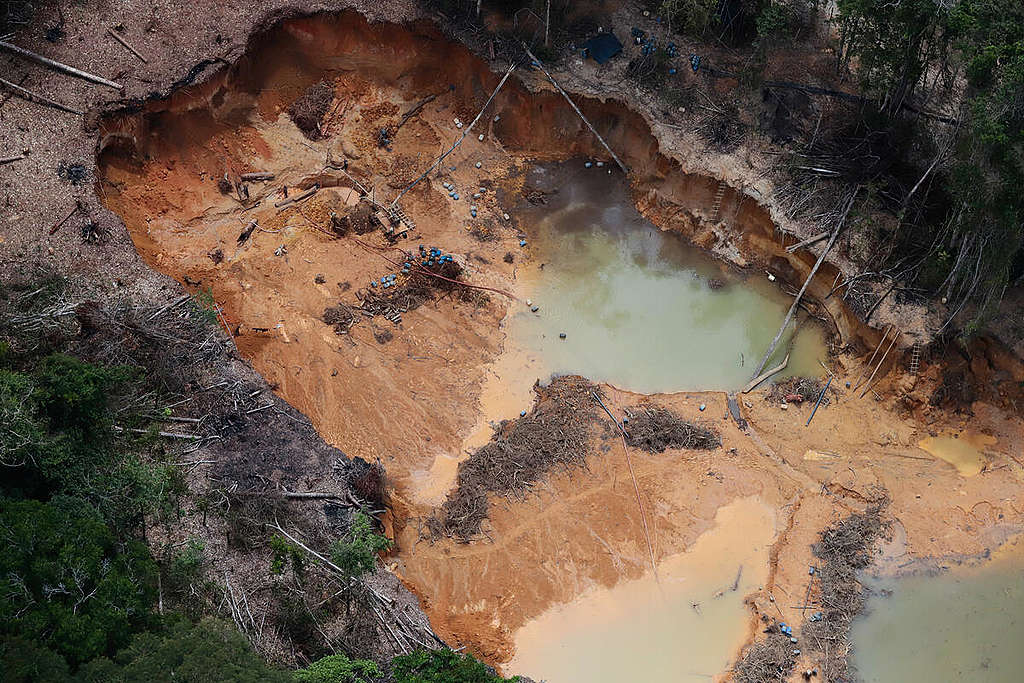 But those are not the only Indigenous lands being affected. For decades, the Yanomami Indigenous People have had their territory invaded by illegal miners and, unfortunately, they know too well the severe impacts of mining on nature, their way of life and the health of their population. There are currently more than 20 thousand gold miners in the Yanomami land who, in the middle of the pandemic, could be risking contaminating Indigenous People with COVID-19.
The data and aerial images show that mining is one of the main activities destroying not only forest in Indigenous lands, but other areas of forest that are protected by law. Between January and April this year, deforestation for mining in conservation units increased 80.62% when compared to the same period of 2019.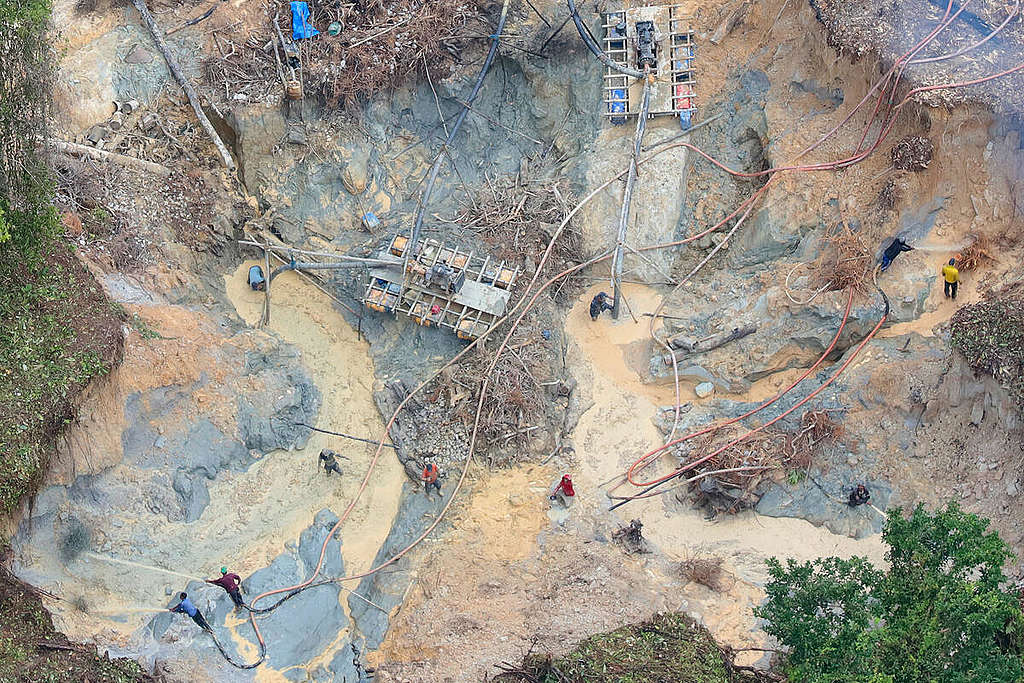 On May 29th, Greenpeace Brazil filed a complaint to the Federal Prosecutor's Office of the Pará state, where the Munduruku and Sai Cinza Indigenous lands are located, demanding the urgent and definitive removal of the miners from their lands. After that, on June 16th, the Federal Prosecutor's Office filed a lawsuit requesting that the Federal Police, the Brazilian Institute for the Environment and Renewable Natural Resources (Ibama) and the National Indigenous Foundation (Funai) fight illegal mining in Indigenous lands of the southwest of Pará and identify those who "have repeatedly shown disregard for complying with laws that recognize Indigenous rights and that guarantee the protection of the environment".
It is vital that the Brazilian government act urgently to protect Indigenous Peoples, who were already under constant threat by loggers, miners and land-grabbers even before the pandemic started.