Greenpeace is committed to respect the hard-earned rights of workers and supports a socially fair and just transition away from polluting industries.
Why we are marking May 1st
Today we are celebrating International Workers' Day. Workers and their unions have played a critical part in shaping the world we know today. Often demonstrating incredible perseverance, resilience and stubborn optimism. If you enjoy weekends off or sick pay or parental leave – then you have benefited too!
People-power is at the heart of Greenpeace, and the workers movement has much to teach us. The power of collective bargaining and the courage of strike action are proof that people can work together to change the world for the better. All due respect to that.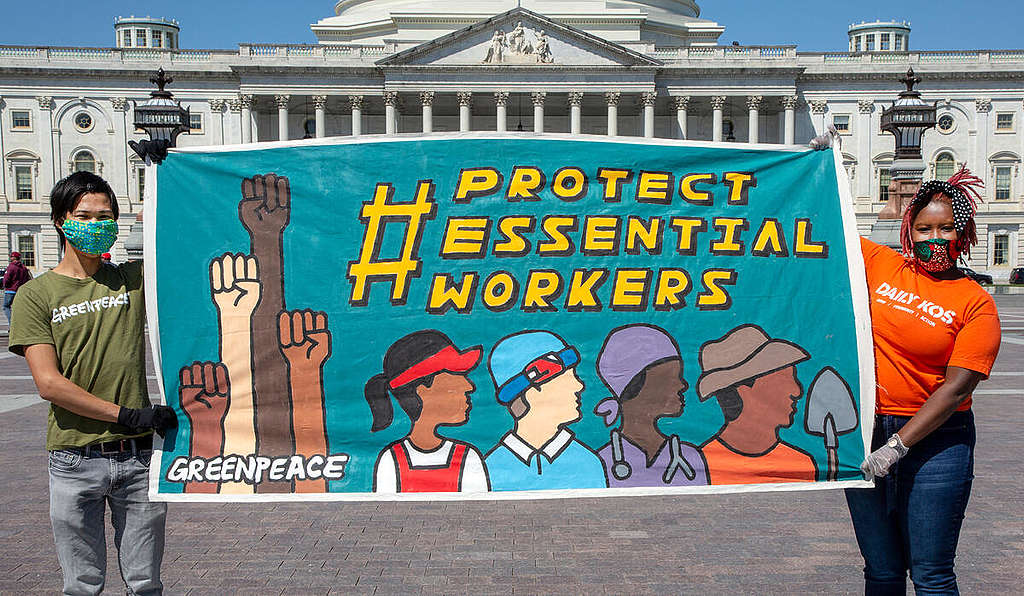 How will climate change impact workers?
On the one hand, many people's livelihoods are tied to polluting sectors. Think oil and gas workers, aviation engineers, factory workers making petrol and diesel vehicles. The decline of these industries is inevitable as we cut greenhouse gas emissions, and this will impact working people and their families. Many are looking for a way out or to re-skill.
On the other hand, there is a huge amount of work to be done in creating cleaner transport, building renewable energy infrastructure, insulating homes and restoring nature. These are all industries that will continue to grow. And with the right investment, training and support, a wide range of opportunities could replace the jobs lost.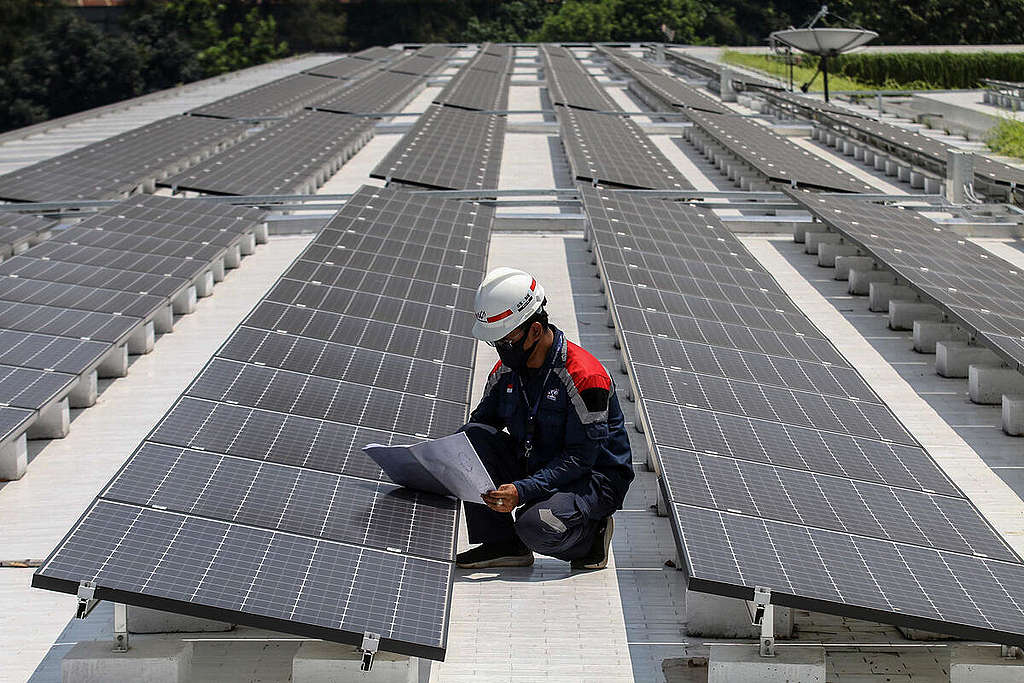 This is the essence of the term just transition; moving to a more sustainable economy in a way that's fair to everyone.
Done right, the transformation that's needed to reduce emissions can also be a chance to tackle many of the other injustices in our societies. Done badly, it could worsen them. Everyone should be able to support their loved ones and enjoy a decent quality of life. The bottom line is that there can be no environmental justice without social justice.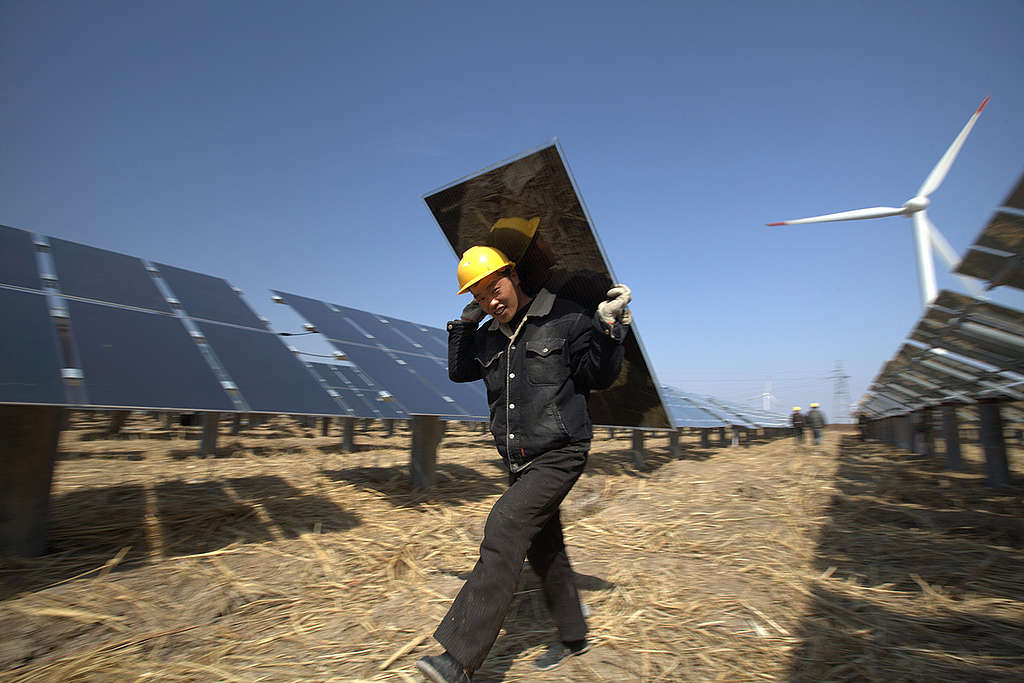 What needs to be done?
A just transition won't happen on its own. We must work together to make sure that the investment and support is in place.
Many unions and rank-and-file workers around the world have been making this point for years. The term just transition was born of the labour movement and impacted communities. Its demands include things like; funding for re-training, employment guarantees when dirty industries wind down, good labour standards and pay in the greener growth industries, access to join a union, and provisions for relocation when appropriate.
Plus a strong social safety net extended to whole communities and development plans for regions impacted. Past experiences teach us that industry transitions can have huge ripple effects and not everyone can or will relocate.
Perhaps most urgent is the demand for investment and policies to scale up these growing industries and create new and decent jobs.
No one size fits all: designing transitions tailored to each situation will need consultation and the active participation of workers and their unions.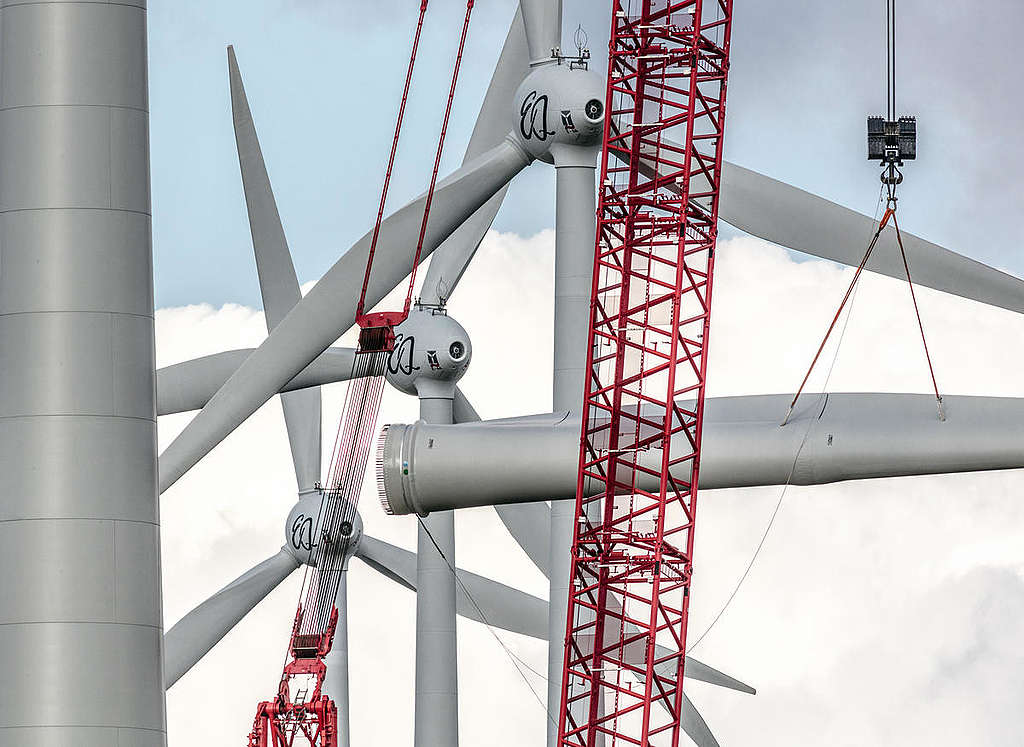 Who should foot the bill?
Well, we know of plenty of companies and super rich elites who have been profiting from dirty industries for decades. We say polluters should pay up.
When fossil fuel companies seed doubt about the science, or use carbon accounting tricks to deny the scale of the change ahead, or promise jobs they can't deliver, or use climate change as an excuse for job cuts made for other reasons, they aren't doing their employees any favours. Instead, they are dragging them further down into the hole they are digging.
So today, on International Workers Day, let's all of us who care about a green and peaceful future think about what we can do to push for a just transition. Not just in words but in actions and policy demands.
And let's reaffirm our conviction in the power of people to work together to change the world for the better. Because we need that power right now, perhaps more than ever.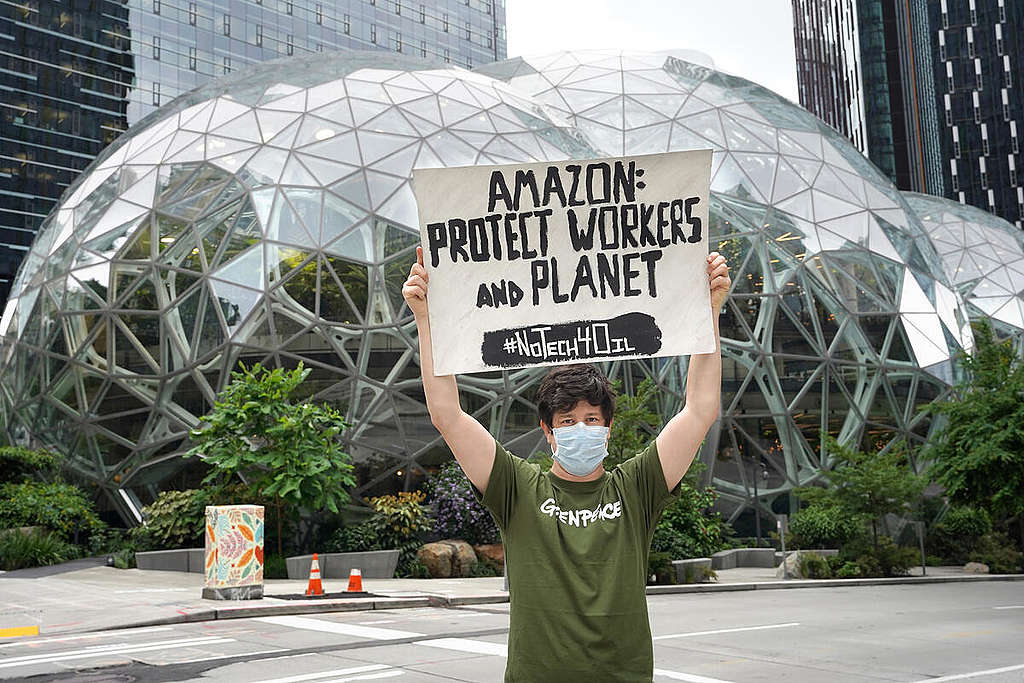 Seven awesome examples of people power from the workers movement
Sophie Allain is a campaigner with the Greenpeace International Fossil Fuel Workers and Just Transition Group