Now that Covid restrictions are gradually being eased in some places, there's never been a better time to get out and #ShareTheCity. With both World Bicycle Day and World Environment Day being celebrated in June, I'm thinking about the many ways we can enjoy all that the city has to offer.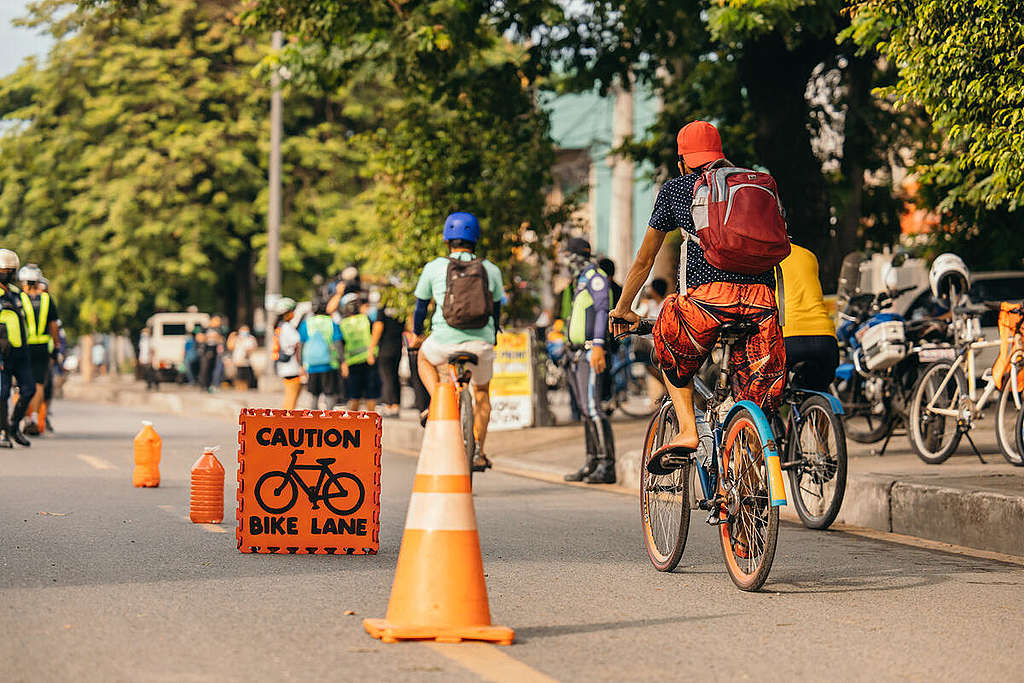 Here are some ideas on how you can experience the city in a safe, social, and eco-friendly way:
Get on your bike!
What better way to explore your city than to get on a bike and get moving! And you don't even need to own a bicycle to see your city's sights on two wheels. Most cities have hire schemes where you can rent a bike for as little or as long as you like. Find out where your nearest docking station is and borrow a bike for as long as you need. Download maps of local cycling routes and trails and discover your city's hidden gems.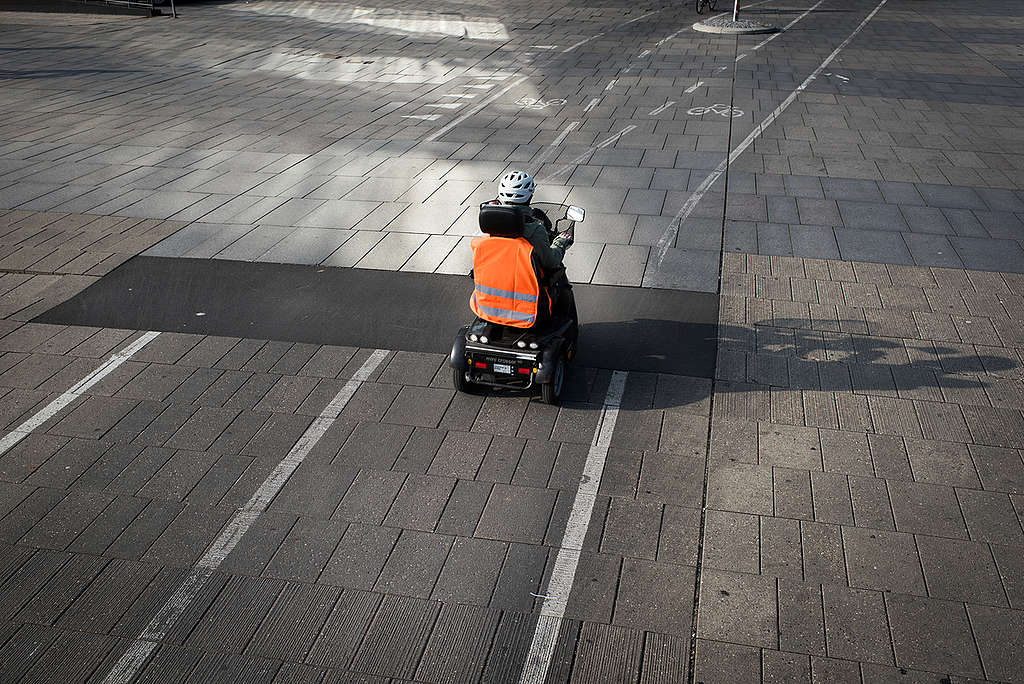 Don't go it alone! Cycling is a social activity. Get together with friends, pack a picnic, and rent some bikes for a unique city experience where you can commune with each other and nature.
With cycling, both people and planet gain. From getting a healthy dose of exercise that benefits both mind and body to getting from A to B without polluting the planet, everyone's a winner!
Two wheels are better than four. Ditch the car and get peddling!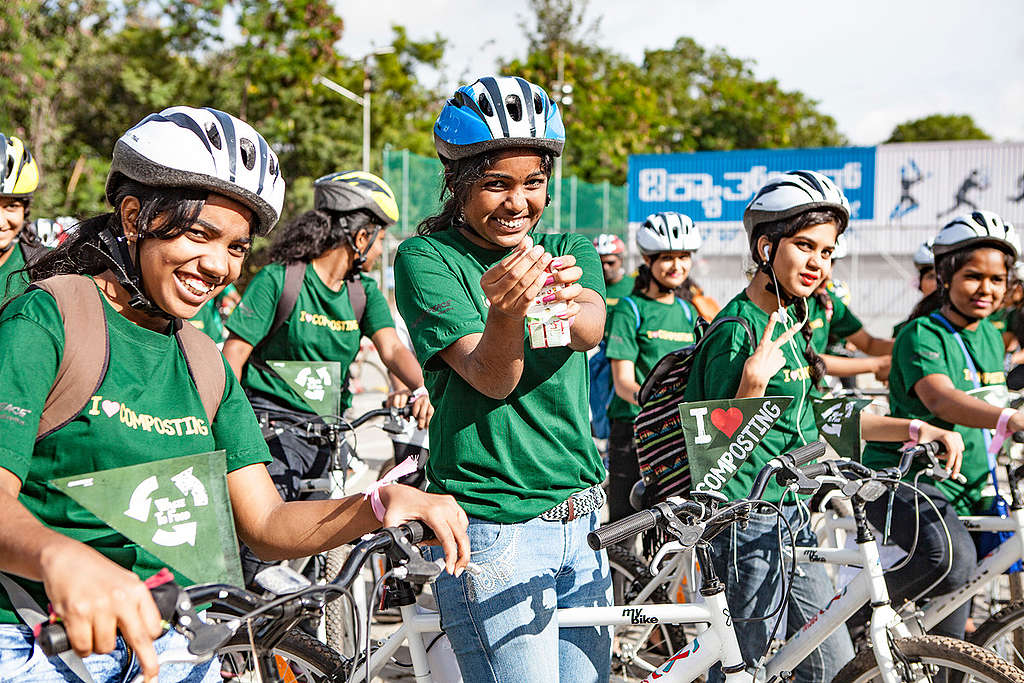 Go for a walk
What better way to get closer to nature than to explore your environment on foot? As with cycling, not only will it get your circulation going and help clear your mind, but walking allows you to see, feel, and be among nature in a way that other forms of mobility don't. Go as slow as you like as you take in the peace and serenity of the natural environment and marvel at its biodiversity.
Again, share the experience with those dear to you. Get maps of local and regional walking trails to discover places you may not know existed (and re-explore places more familiar to you). Completely disengage from the rush of the city and come into communion with nature.
Go further afield
And go by rail! The current climate and ecological crisis demands a radical redesign of how we move around our cities. Trains are the future. They're efficient, environmentally-friendly, and get you where you need to go without fuss.
Skip the queue at the airport and leave the hassle of short-haul flights behind. Avoid the traffic and frustration of motorways. Take the train to your next adventure and enjoy the journey as much as the destination.
To help plan your next trip by rail, check out these resources and tools from Back on Track.
Share and share alike
Shared and pooled electric vehicles ("car-sharing") or electric taxis are a good way to get around the city if bikes, walking, and public transport are not an option. Shared mobility means less cars, less need for parking spaces, and more space for people and nature.
Make your voice heard
It is estimated that the average car is only used 5% of the time, yet cars and vans are responsible for the biggest share of transport greenhouse gas emissions. Putting people and nature, not cars, at the centre of urban transport planning will not only transform city living, it will also help protect the climate.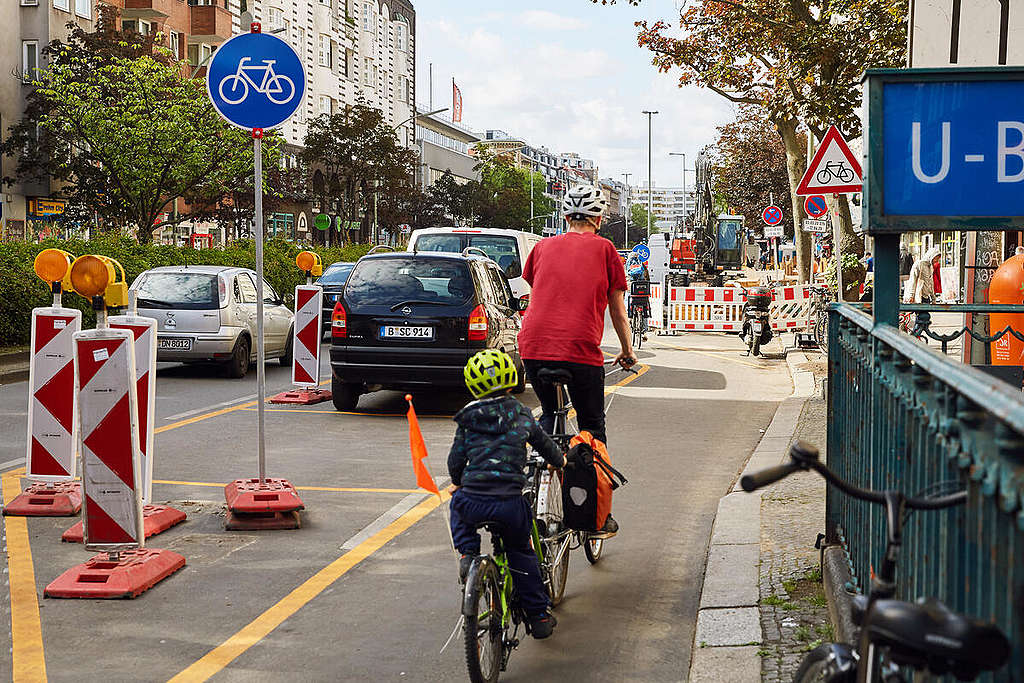 Local authorities and national governments must redesign urban mobility to reduce private car use and prioritise walking, cycling and public and shared transport, and invest in their development. Here's what you can do to ensure they do:
Organise with your community on issues that matter to you and that benefit people and nature, not cars and corporations. Speak to your local council and campaign for more and expanded car-free zones. Demand more safety for cyclists and pedestrians. Just because you live in a city doesn't mean you shouldn't have access to high-quality Green spaces and nature. Less space for cars means more space for people. Car-free cities are social cities.
Greenpeace is working towards a more egalitarian and environmentally-friendly society. To achieve this goal, we need a real revolution in transport systems.
Everyone needs to have access to a clean, decarbonised, sustainable, safe and universal mobility system that is accessible and affordable for all, and that fosters connection between communities and nature. That's what #Mobility4All is all about.
Join the campaign!
Follow the hashtag, #Mobility4All and let's work towards a radical transformation of cities by demanding action on:
Car-free city centres and/or low emission zones
Better public transport, for example, electrification, more transport more often, more affordable, safer
Better support for shared mobility (from bike sharing to car sharing)
Better cycling and walking infrastructure
More Green public spaces.
Sylvia Arthur is Communications Lead with Greenpeace's Mobility For All campaign and lives in London and Accra. Mobility 4 All is working in collaboration with allies to promote the benefits of alternative mobility for improved city life for all city dwellers, whatever their background or socioeconomic status.