The apocalypse is here. These were the first thoughts that ran through my mind when news about the X-Press-Pearl began filtering in. Yellow shorelines were blackened with charred debris and hazardous cargo littered Sri Lanka's coast. A few days later, waves and waves of tiny plastic pellets called 'nurdles' began washing up on western and southern beaches in their thousands.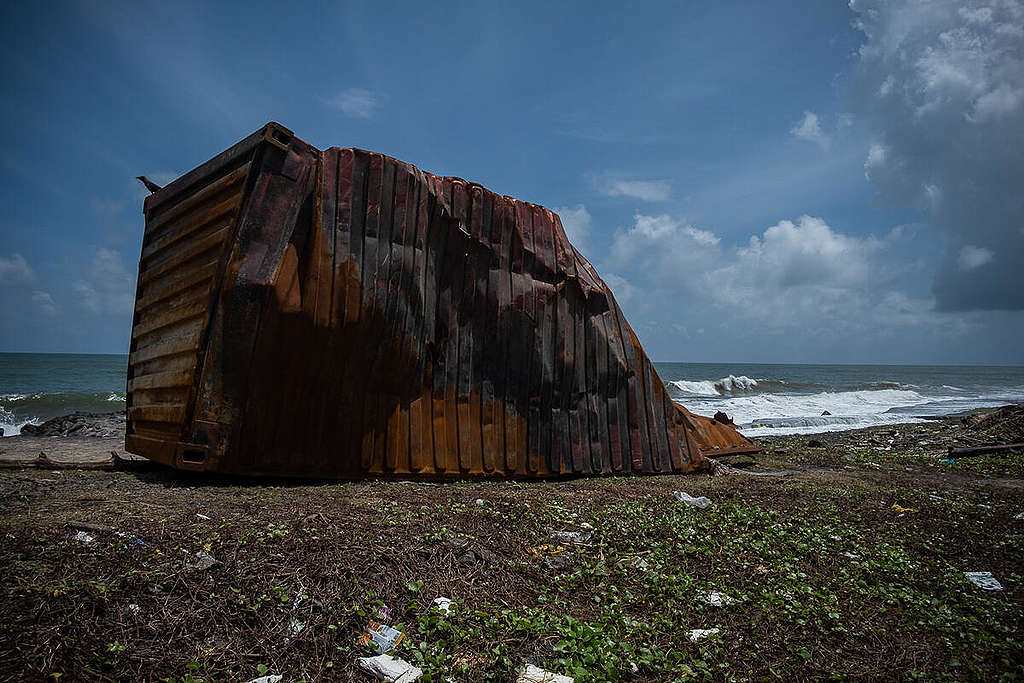 The biggest marine crisis in Sri Lanka was unfolding in real time. Once the initial shock had subsided, waves of anger washed over me, followed by grief. I felt incredibly helpless the more I kept learning about the situation, which only seemed to be getting worse.
Chemical leaks.
Fires.
Explosions.
Dead marine life washing ashore.
A potential oil spill.
And to make matters worse, a nationwide lockdown hampering mobilization and volunteer efforts.
It felt like a waking nightmare.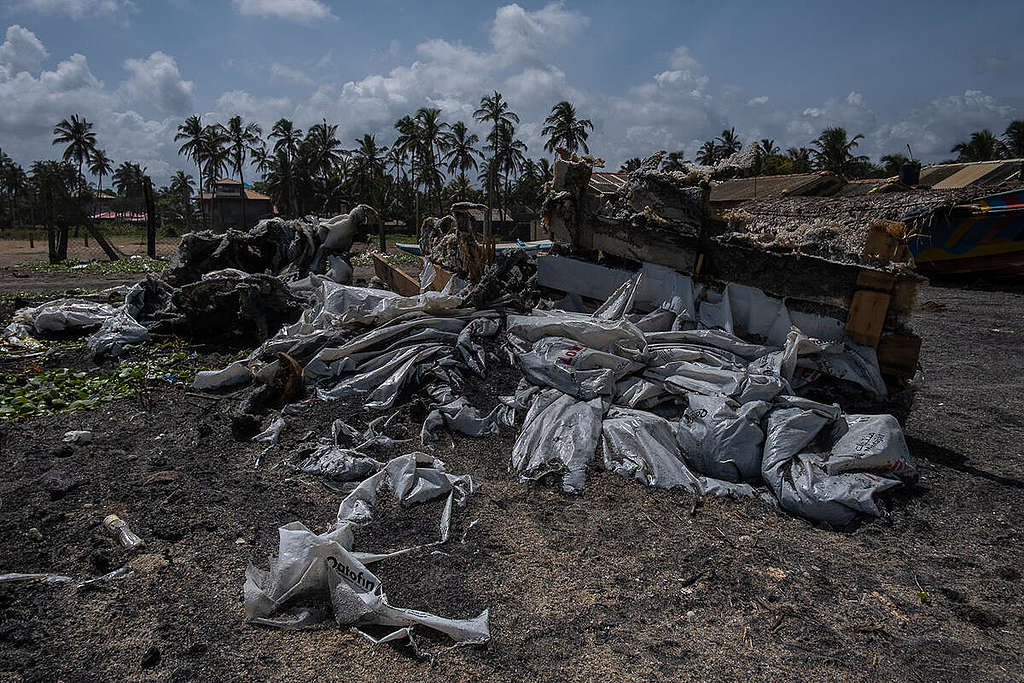 Growing up around the urban wetlands of Colombo and spending much of my early adulthood exploring the remote corners of this island, has set in motion an ongoing love affair with the wildness of this world, and a desire to reconnect people to it. As a photographer and activist, I use visual storytelling to create awareness and inspire action towards the environmental and climate crisis.
As the aftermath of the X-Press-Pearl began to sink in however, I was reminded just how much of our present reality is consumed by environmental emergencies.
How could this have happened?
Who was responsible?
How could we repair the irreversible damage to our ecosystems, marine life, and livelihoods?
It was not until I was on location at Sarakkuwa, Negombo; one of the worst affected coastlines, that the true extent of the damage began to sink in. While documenting the effects of the X-Press-Pearl for Greenpeace International, three things became distinctly evident to me:
1. Livelihoods and lives
Fishing has been banned within an 80 km radius of the wreck causing devastation to thousands of artisanal fishermen in the area. Local fishermen, Surath, along with others in his community were asked not to fish in these waters due to chemical contamination. But what choice do they have? Fish make up a large part of their diet, and without a source of income, the situation is bleak. The disaster is an additional blow to these fishing communities, already adversely affected by repeated lockdowns due to the pandemic.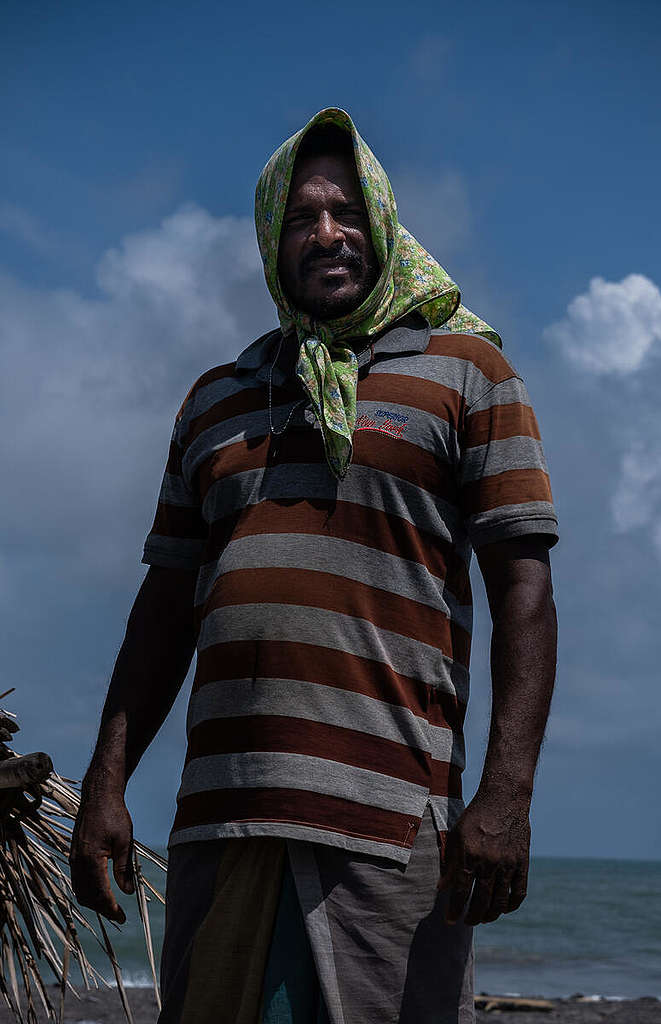 "Fishing is a big part of our identity. We don't know what else to do" says Surath. He explains how many of these fishing communities have received little to no support from the government in the wake of the disaster.
Heavy rains and flooding have compounded effects of both the marine disaster and pandemic, as the low-lying communities in the area also grapple with the immediate implications of the climate crisis. As an island nation, Sri Lanka is prone to seasonal monsoons and storms that only appear to be intensifying.
2. Our addiction to single-use plastic
Over three billion nurdles leaked into Sri Lanka's oceans and coastlines, and clean-up efforts will only partially remove these nurdles; many will remain mixed in the sand and within coral beds for years to come.
It is important that we address the elephant in the room. Nurdles are the raw materials of all plastic products. If we want nurdles out of our oceans, we need to stop producing and consuming them. We must move away from polluting fossil-fuel-based industries and reimagine a more sustainable, circular economy. We must start holding corporations accountable for the single-use materials they manufacture and boycott those that prioritize profits over our planet.
3. The interconnectedness of issues
The X Press Pearl disaster serves as a stark reminder of the risks inherent in our capitalist economy, of 'business as usual', the climate realities, and environmental emergencies that will shape our future.
A long road ahead
The battle has only begun. As I walked along the Kepungoda beach, a few km's north of the Colombo port, with a view of the wreck in my horizon, I cannot help but reflect on what I have witnessed.
Once the visible impacts on the coast have been erased, and the flurry of media dies down, what would be the realities of the local communities that have to confront the aftermath for months, perhaps, years to come?
What will be the invisible, long term effects that continue to haunt Sri Lanka's marine life and ecosystems?
It is important not to lose sight of the broader issues that underpin such disasters. The X-Press Pearl is Sri Lanka's largest environmental disaster, and it raises critical questions about the far-reaching consequences that are not immediately evident.
We can learn from our past, and we must do better.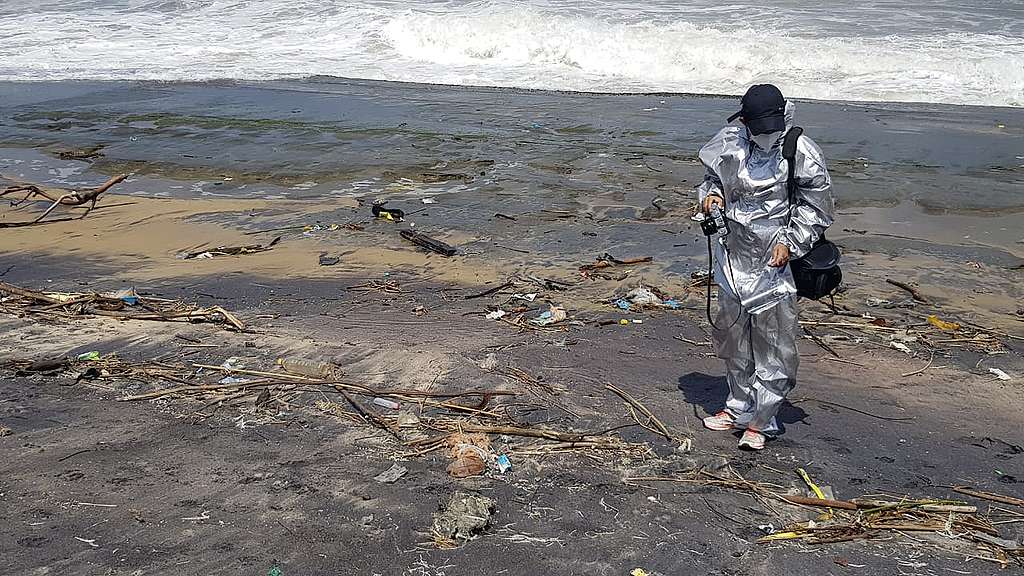 Tashiya is a documentary photographer who uses her combined knowledge of visual storytelling and conservation to create narratives that drive social change and highlight impacts of the environmental and climate crisis. She is based in Colombo, Sri Lanka.
Guest authors work with Greenpeace International to share their personal experiences and perspectives and are responsible for their own content.