The science is clear: the climate crisis is very real, and it is very much here.
The necessary climate actions are also clear: We need a just transition away from fossil fuels to drastically cut global carbon emissions rapidly.
Let's say that again for the polluters and procrastinators who mistakenly think their deep pockets or space rockets will keep them safe from climate impacts:
We need a just transition away from fossil fuels NOW!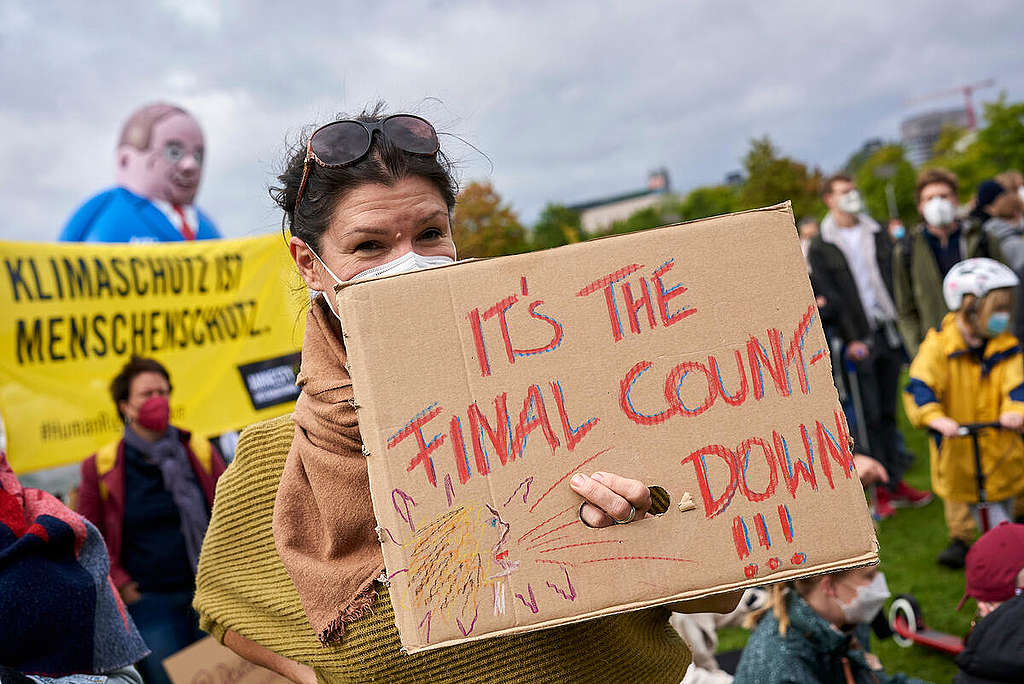 The only things standing between all of us and the climate actions we need are corporate polluters that put profits over the planet and governments valuing power more than people.
This is where YOU come in: For 50 years, Greenpeace has believed that People Power will triumph if we all work together!
Working as part of a global movement, we must do everything faster and bolder, at all levels, leaving no sector behind.
Here are some of the climate actions we need to be pushing for in every way that we can in order to ensure a fairer, safer, and more sustainable future for all:
There can't be any new fossil fuel investments anywhere: Moreover, the phase out of existing fossil fuel infrastructure must align with the 1.5°C target. Smart, efficient and sustainable solutions are ready to deliver and meet all our energy needs.
Stop pipelines everywhere: Resistance led by Indigenous Peoples has already been stopping pipelines. Not only must we continue to support the land rights of Indigenous Peoples, but we must stand alongside every community endangered by oil companies' greed.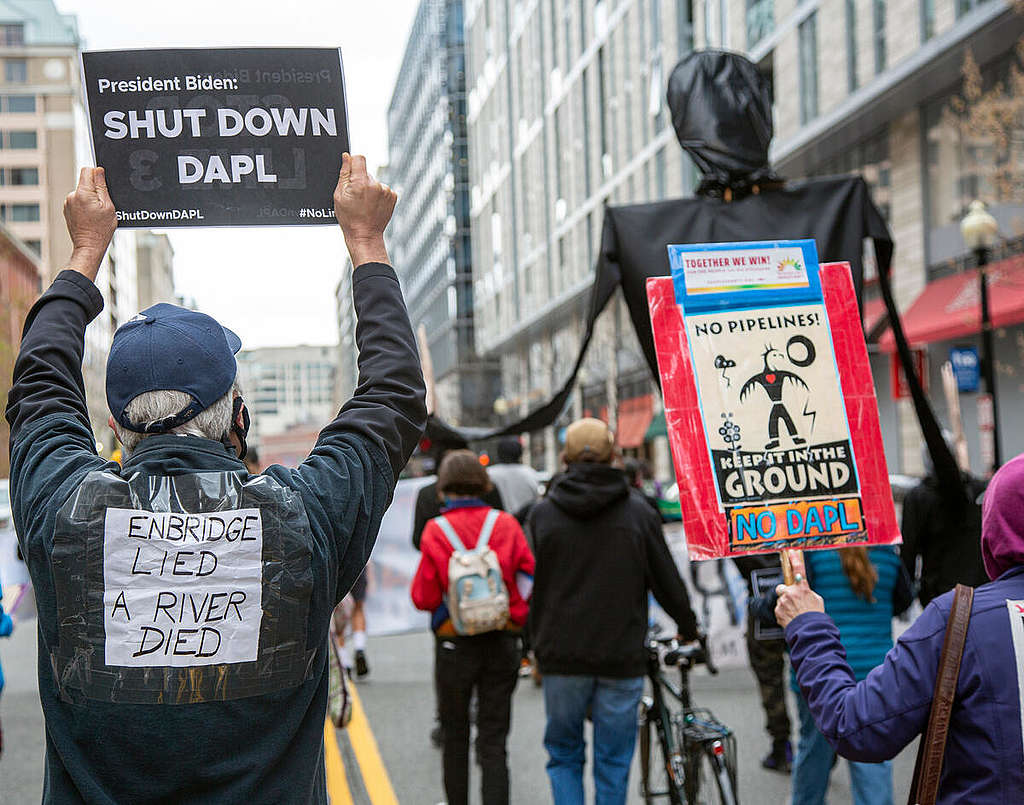 Head for zero global emissions: The Intergovernmental Panel on Climate Change (IPCC), a group of the ​​world's top climate scientists convened by the United Nations, made clear in its 1.5°C report that we need clear benchmarks for action, such as cutting all emissions in half by 2030. Those countries with more capacity and responsibility must lead the way and support others in their journey.
Governments must align their targets and plans with 1.5°C for COP26. With current policies we are only on track to an apocalyptic 2.9°C future. That is not acceptable ! We need better targets and binding commitments by the annual climate conference in Glasgow this November.
Financial institutions must align with the objectives of the Paris Agreement. There is no future in fossil fuels so we need to stop investing in it. Shifting investment will be key to avoiding high-carbon and limiting the global average temperature increase to 1.5°C.No more greenwashing and empty net-zero pledges that rely on imaginary offsets.
Fix our broken food system: The industrial production of commodities such as palm oil, soya, meat and dairy are destroying our forests and other ecosystems. We must end deforestation, restore forests and other terrestrial ecosystems, and adopt agroecology along with a reduced production and consumption of animal products and more plant-based diets.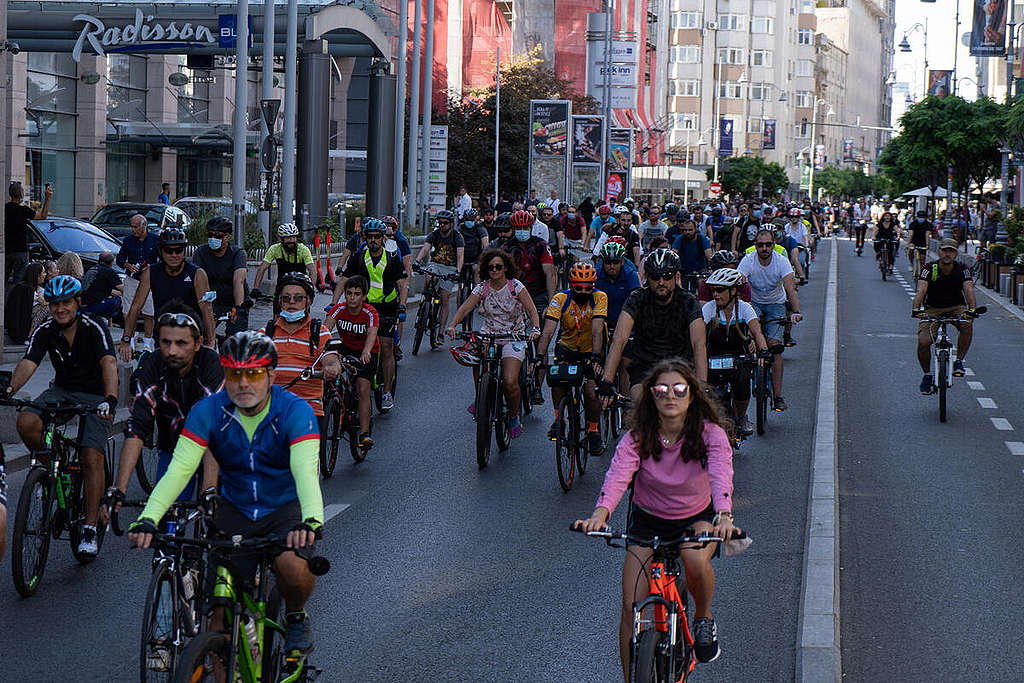 It's time to transform transport: If we're serious about cutting carbon emissions then we need to radically rethink how people and goods move around.
We must protect and restore ecosystems: Healthy ecosystems are more resilient in the face of inevitable climatic changes. We must protect 30% of our land and oceans and reduce all pressures to our ocean ecosystems.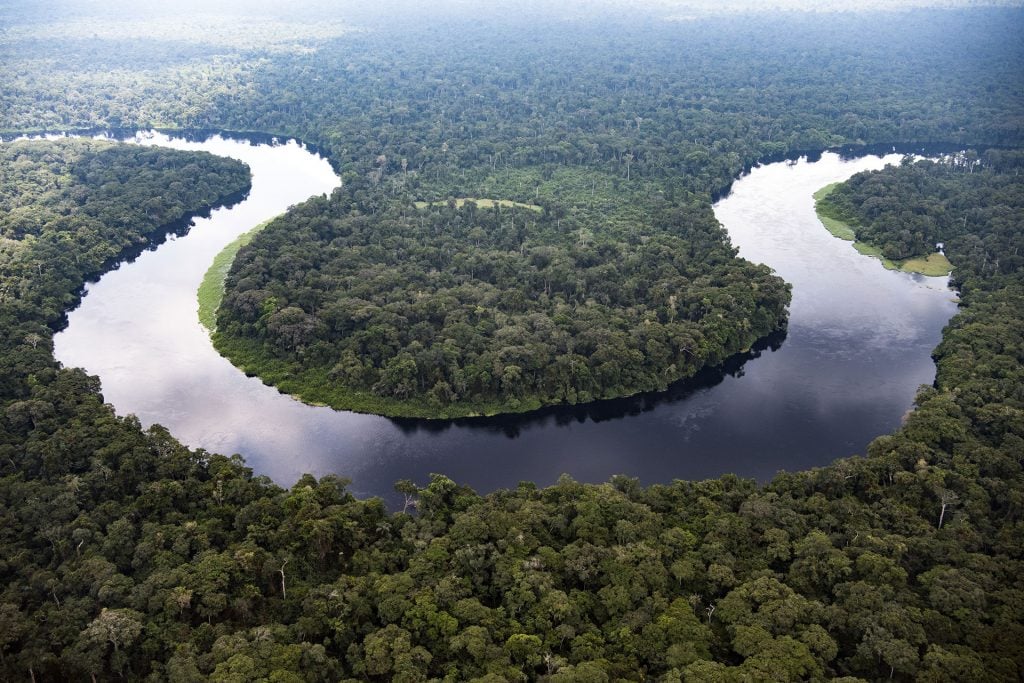 Listen and stand with Indigenous People: The rights of Indigenous Peoples and traditional communities are critical to the health of ecosystems, but their lives and lands are threatened around the world.

Prepare for the unavoidable — with justice. All future development and water management plans, infrastructure projects and food security programmes must factor in our climate reality. The 'polluter pays' principle must be at the heart of adaptation and compensation efforts between and within countries.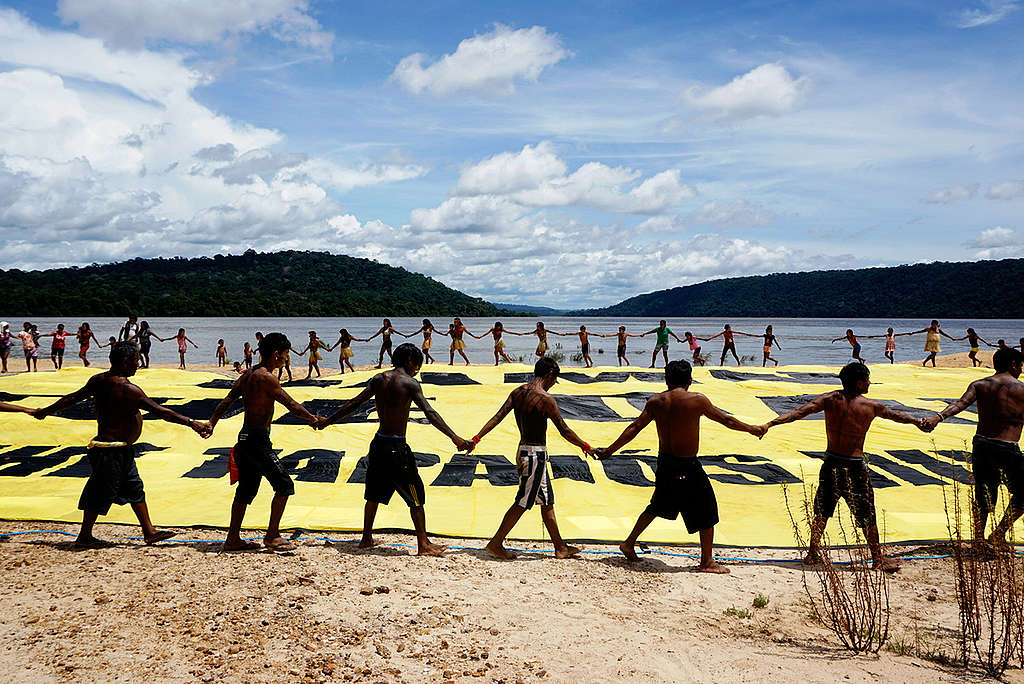 We must deliver in solidarity. Today the true costs of climate change are paid predominantly by those who have caused it the least. Rich governments must deliver on their Paris climate finance commitments and get serious with addressing loss and damage. It's not too late but we must act now.
Yes, this can all feel like we have a lot of work ahead. Don't worry, we can — and must — do it, together.
Taking these common-sense steps to protect people and the planet won't only save time and money compared to continued inaction or false solutions; these actions will also save lives and homes. The global COVID-19 pandemic has already disrupted our status quo and presented an opportunity to jumpstart a just transition with strong green recovery measures being adopted worldwide.
This is a make or break opportunity to build back better right when we need to most, so let's grasp it!