Filipinos are enduring the worst impacts of climate change, caused by greedy corporations. It's time to hold them to account!
TAKE ACTION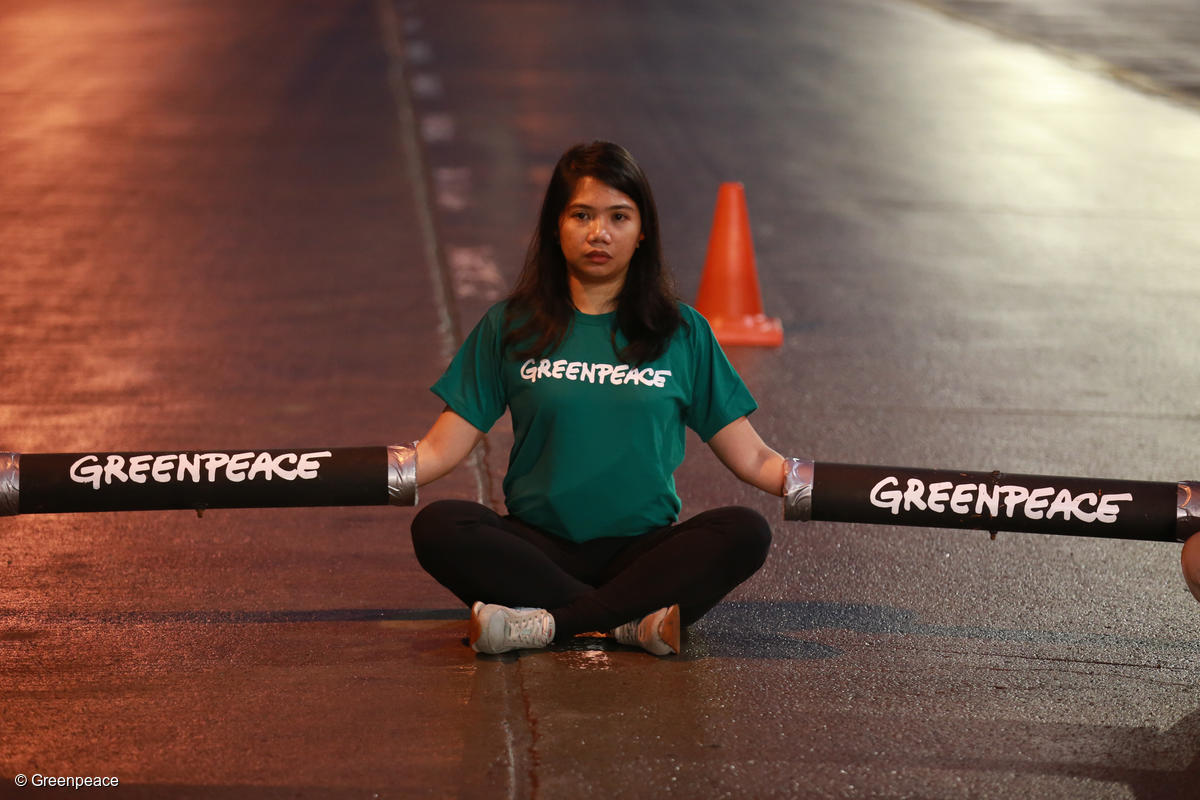 Last Friday, I joined a group of activists in blockading Shell's refinery at Batangas for more than 10 hours–it was not easy (physically and mentally).
For years, I've been supporting the climate movement from the sidelines, afraid that my personal life and safety will be compromised. It is not easy to go against a corporate giant or fight for a cause that only a few understand.
But this time, I chose to be brave and let myself out there and be vulnerable–not just for me, but for my friends who've become dear to me–my friends from Tacloban and other areas in the Philippines who are directly and frequently affected by the climate crisis. And for my future children–that they too will enjoy life not fearing that everything they love will be gone due to a super storm or massive drought.
What do we want? We want Shell and other carbon majors to take accountability and responsibility for the ongoing climate crisis that threathens our very own existence. We are demanding for these companies to act and act fast towards a just transition to cleaner sources of energy.
Finally, I stand in solidarity with the youth across the globe who are striking and fighting for #ClimateJustice!
Sound the alarm! Our house is on fire and we're all feeling it. Act now.
---
Maica Quitain-Parado is a climate activist and Executive Assistant at Greenpeace Philippines.