#Climate
#Justice
Demand Climate Justice
Filipinos are enduring the worst impacts of climate change, caused by greedy corporations. It's time to hold them to account!
TAKE ACTION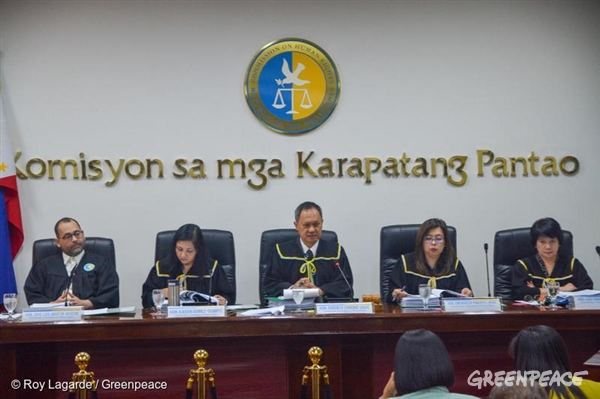 We're at the critical halfway point in the hearing for the National Inquiry of the Commission on Human Rights (CHR) into the responsibility of the largest oil, gas, and coal companies for climate change impacts on the human rights of Filipinos.
After today, there are three more hearings to go, including a session in New York City on September 27-28, London on November 6-8, and back home in  Manila on December 11-12. We anticipate that the CHR will wrap up the investigation by the end of the year and issue its findings in early 2019.
The momentum is building, and we're seeing victories along the way. We are on the path to justice and have faith that the outcome of this inquiry will take us further into attaining climate justice.. Here are four reasons why communities are already winning:
1. Communities seized the witness stand to tell us how their basic human rights are being infringed and what they need instead of being told what they'll get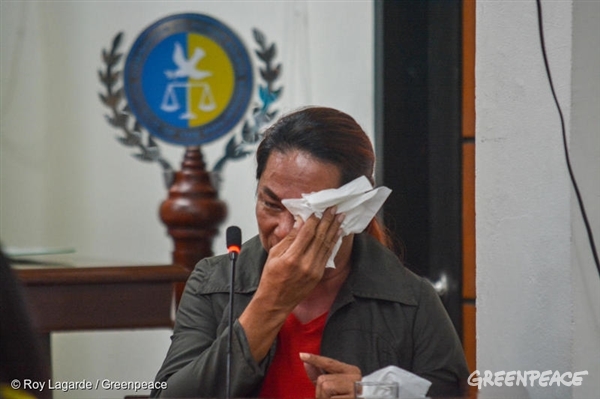 Arthur S. Golong, a transgender community leader from Tacloban City, shared her harrowing story of the aftermath of the devastating and deadly super typhoon Haiyan. She described how climate change compounds gender-based discrimination and called on the fossil fuel companies to consider people's welfare rather than profits and to provide alternative sources of energy.
Farmers and fisherfolk from Capalonga, Camarines Norte who shared how extreme heat and typhoons affect not only their livelihoods, but their health and well-being.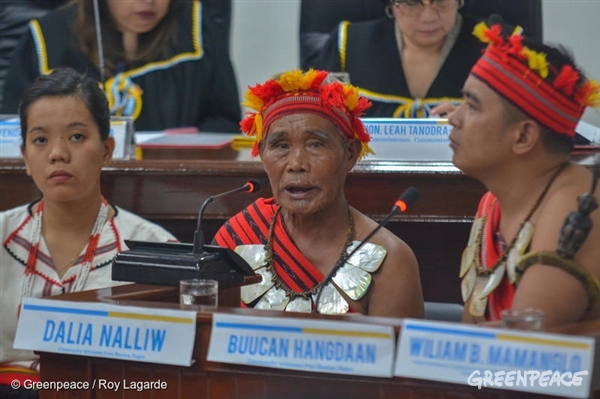 Indigenous people from Banaue, Ifugao, including Buucan Hangdaan, a 70-year old farmer who described the impacts of climate change on the 2,000-year old Banaue Rice Terraces and their cultural practices and livelihoods. For them, human rights is about "saving lives."
2. Thousands of documents are on the public record pointing to corporate wrongdoing on climate change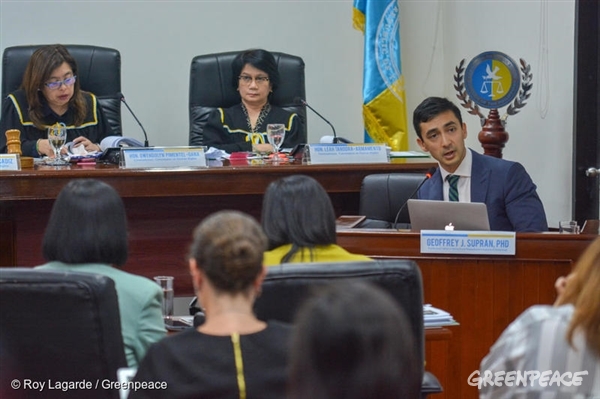 The world's leading experts have set out the scientific, evidentiary, and legal bases for holding fossil fuel companies accountable for the climate crisis. Thousands of pages of statements and evidence are now on the record. People around the world will be able to access these records and see why we are facing worsening heatwaves, wildfires, floods, droughts, and storms and who are responsible for these. Passion and courage will inspire action.
The record now includes evidence of:
The Philippines' vulnerability is aggravated by climate change;

Climate impacts on health, food, and water are threat multipliers, and Filipinos are not only impacted in terms of livelihood, but their overall well-being and quality of life are severely threatened, including facing serious health risks, especially for women and children, deterioration of Indigenous cultures, and jeopardy for biodiversity and species found nowhere else in the world;

A few dozen companies being the largest contributors to climate pollution are causing or contributing to climate impacts that are already being felt today and will be felt well into the future;

The impacts of climate change were not only foreseeable, but foreseen by the fossil fuel industry;

Fossil fuel companies and trade associations promoted disinformation and misled the public, consumers, and policymakers about climate risks, in order to stifle action on climate change and slow the transition to clean energy; and

There is ample legal support for holding a company accountable for violations of human rights when the company was aware, or should have been aware, of the climate risks associated with its operations; and, notwithstanding this awareness, failed to take measures to avoid or ameliorate the risks, which are multiplied.
Importantly, the record will also show that the companies have continuously refused to engage in the proceedings. Their refusal does not take away from the importance of this investigation and does not bode well for them in the outcome. It adds to the long list of examples of their failure to respect the human rights in the era of climate change.
3.     The investigation is coming to the backyards of the fossil fuel industry
Case closed? Not yet. The CHR has announced hearings in New York and London to give these companies an opportunity to present their side of the story, that is, to make their case why they are continuing to operate as business-as-usual despite clear evidence that their business activities are putting lives and livelihoods at risk.
Taking the investigation to the heart of the beast is no small task. It's an act of bravery by the Commission on Human Rights, an independent institution committed to the protection and promotion of human rights in accordance with universal human rights principles and standards. The voices of the unheard, and thousands of people around the world who are supporting them, will now be heard even if the fossil fuel industry wants them to be silent.
4. Local governments and more communities all over the Philippines are coming forward to show their support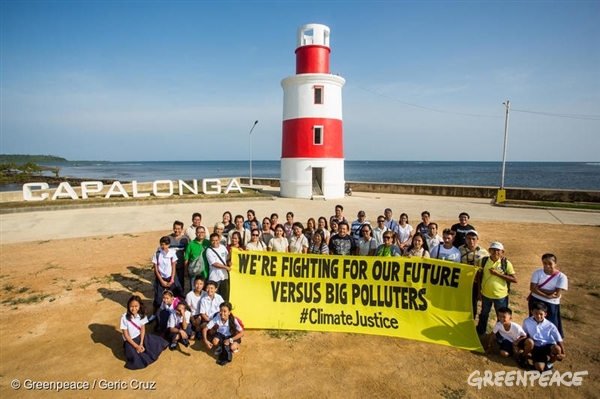 Four municipalities have issued resolutions supporting the petition to hold the Carbon Majors accountable: the Municipality of Palo and Tacloban City, both of which were within ground zero of super-typhoon Haiyan; the Municipality of Capalonga; and Marawi City, which is still undergoing massive rehabilitation after a five-month-long armed conflict left it in ruins. More cities are expected to express their support as the hearings continue this year.
This, along with the growing number of individuals and groups proclaiming their support every day, is an undeniable sign that Filipinos are uniting behind the #ClimateJustice cause, and they will not stop until the culprits own up to the climate crisis.
Add your name to support people and communities taking action on Climate Justice.