What does red taste like? How about green, yellow, and blue?
Certified plant-based cook and published writer Mabi David offers these fanciful questions to think about in her new children's book, Paano Kumain ng Kulay?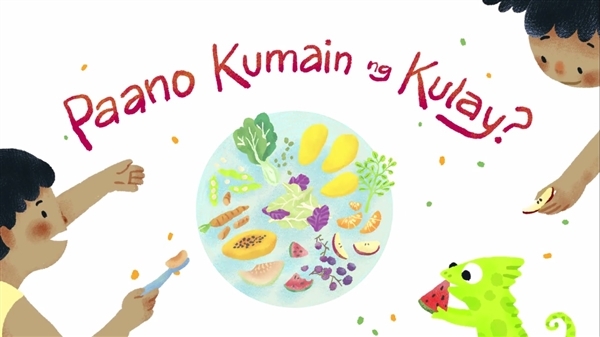 Published by Adarna House, Me & My Veg Mouth, and Greenpeace Philippines, the book was launched last November 17, 2018 at Museo Pambata, in celebration of National Children's Month.
"People always say it's so hard to eat healthy," Mabi shares. "One of the easiest ways to make sure we get our nutrients daily is to 'eat the rainbow'. Plant compounds that make malunggay green, or carrots orange, or tomatoes red are compounds that have nutritional benefits, so that a plate with different colors — not just brown — tends to be balanced and nutrient-dense."
She wrote the book precisely to spread this message to children.
"Eating healthier is a great habit to start as early as possible,"she says.
"I wanted the book to tap into the creativity and imagination of kids. How do colors taste? How do they smell? Does this taste happy or sad? I used to do this with my nephew when he was very young and he had amazing and funny answers."
She invites parents to do this kind of sensory play with fruits and vegetables together with their children.
"It's a great way to use curiosity to introduce healthy eating habits," Mabi says.
Meanwhile, as founder of Me & My Veg Mouth, she also uses social media to dish out tales and recipes from a vegan kitchen in pork and poultry-loving Philippines.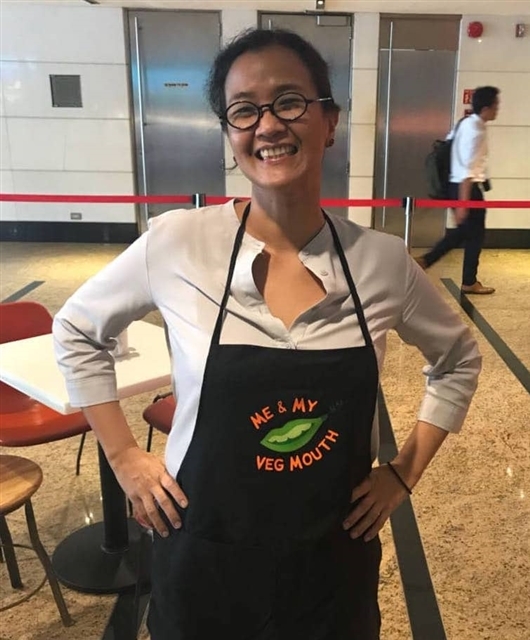 For example, the "spam tocino" hack is just the thing to ease people into a more plant-based diet. The recipe combines firm tofu with maple syrup, soy sauce, sriracha sauce, paprika, and pepper for a tasty substitute that won't make meat-lovers feel deprived.
Check out her Facebook page at www.facebook.com/meandmyvegmouth
---
Greenpeace Philippines have partnered with Adarna Publishing and Me and My Veg Mouth to publish this book, Paano Kumain ang Kulay? to invite children to eat fruits, vegetables, and root crops for their own health while teaching them that by consuming plant-based food, they are also helping save the environment.
Copies of the book are available from Adarna Publishing.